One night some time ago, I was living it up at the Magic Kingdom, taking in the neon lights of Tomorrowland. My friends and I had just returned to Earth after a trip on Space Mountain when we discovered the sky was rumbling, and multi-colored bursts were appearing over the futuristic rooftops...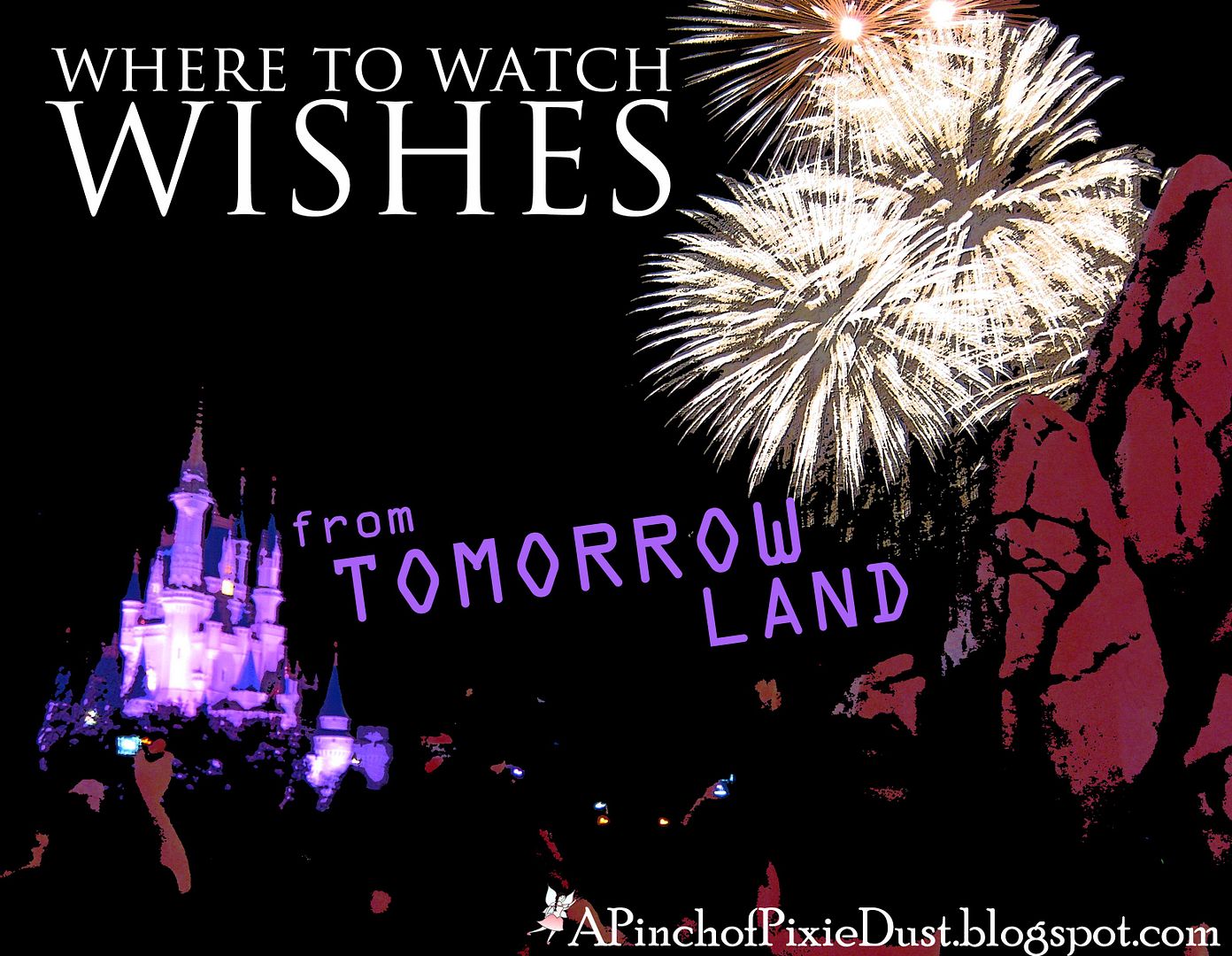 Normally, if it is time for Wishes to start, I am fixed expectantly in some favorite spot, ready to soak in the magic. But there have been times when I was so busy touring in some other part of the park that Wishes sort-of snuck up on me.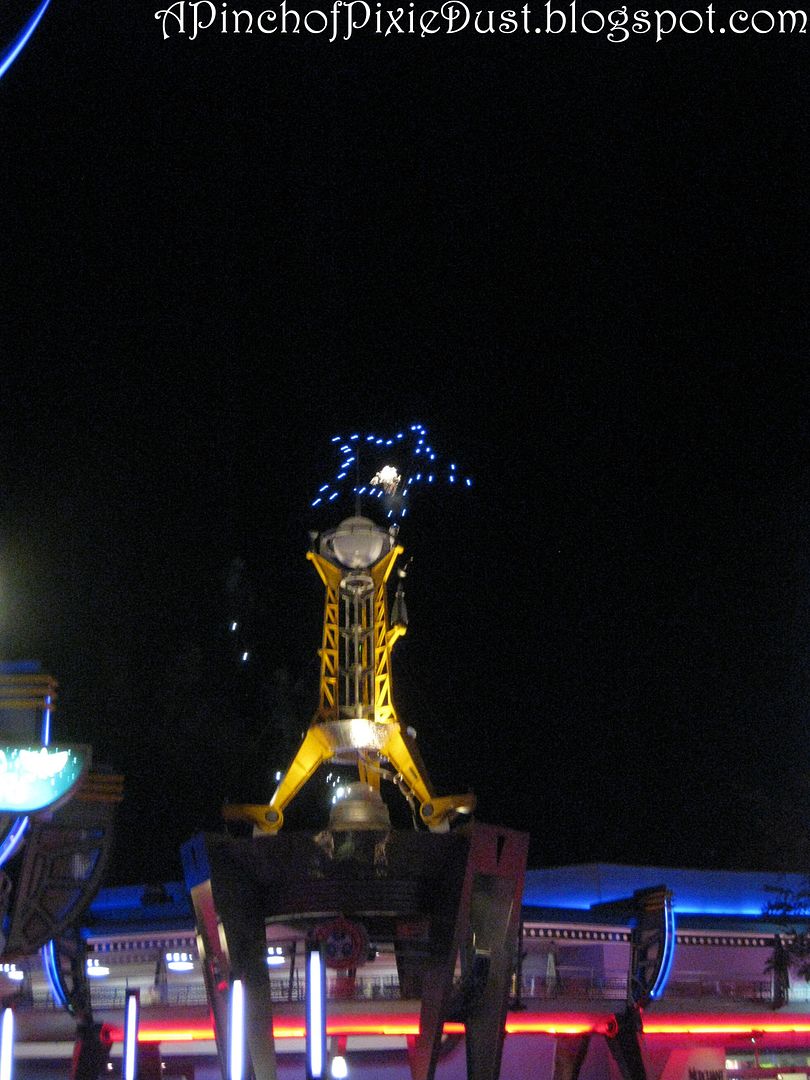 I actually really love those times when Wishes surprises you! It's like you get to see a whole new side of the show - it's the same music and fireworks, but an entirely different setting from the castle and Main street!
Of course, in my humble opinion, Wishes isn't much without at least a glimpse of the castle. So on that particular night in Tomorrowland, my friends and I dashed towards the Hub to catch a slightly better view.
The Tomorrowland bridge was clogged with people, so we hung back by the rocks. Not the best view, but not a horrible one either.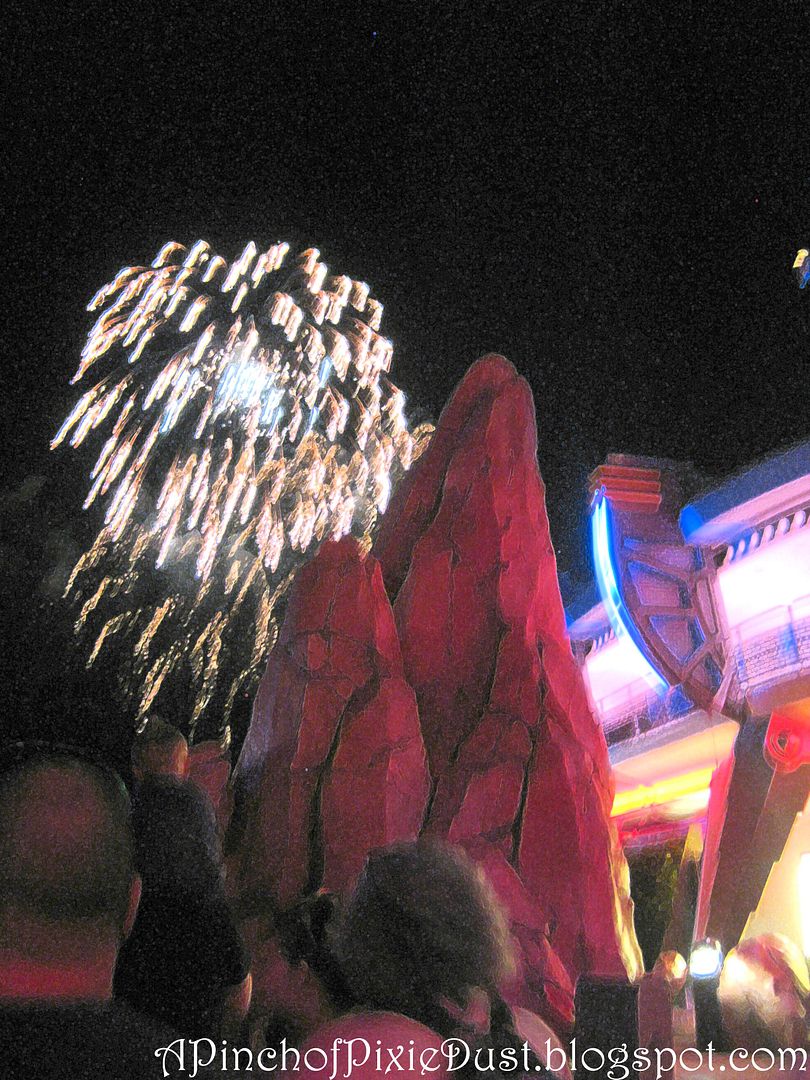 Some of the fireworks were going off right behind those rocks, although the ones that frame the castle could be seen just fine...
OOohhhh...getting fancy with the photoshop - what do you think?
OK...so I'll be perfectly honest...I photoshopped that pic because the original was abysmally blurry! I didn't have my nice camera that night, and the pics did not come out so well. So let's have some fun with filters, shall we?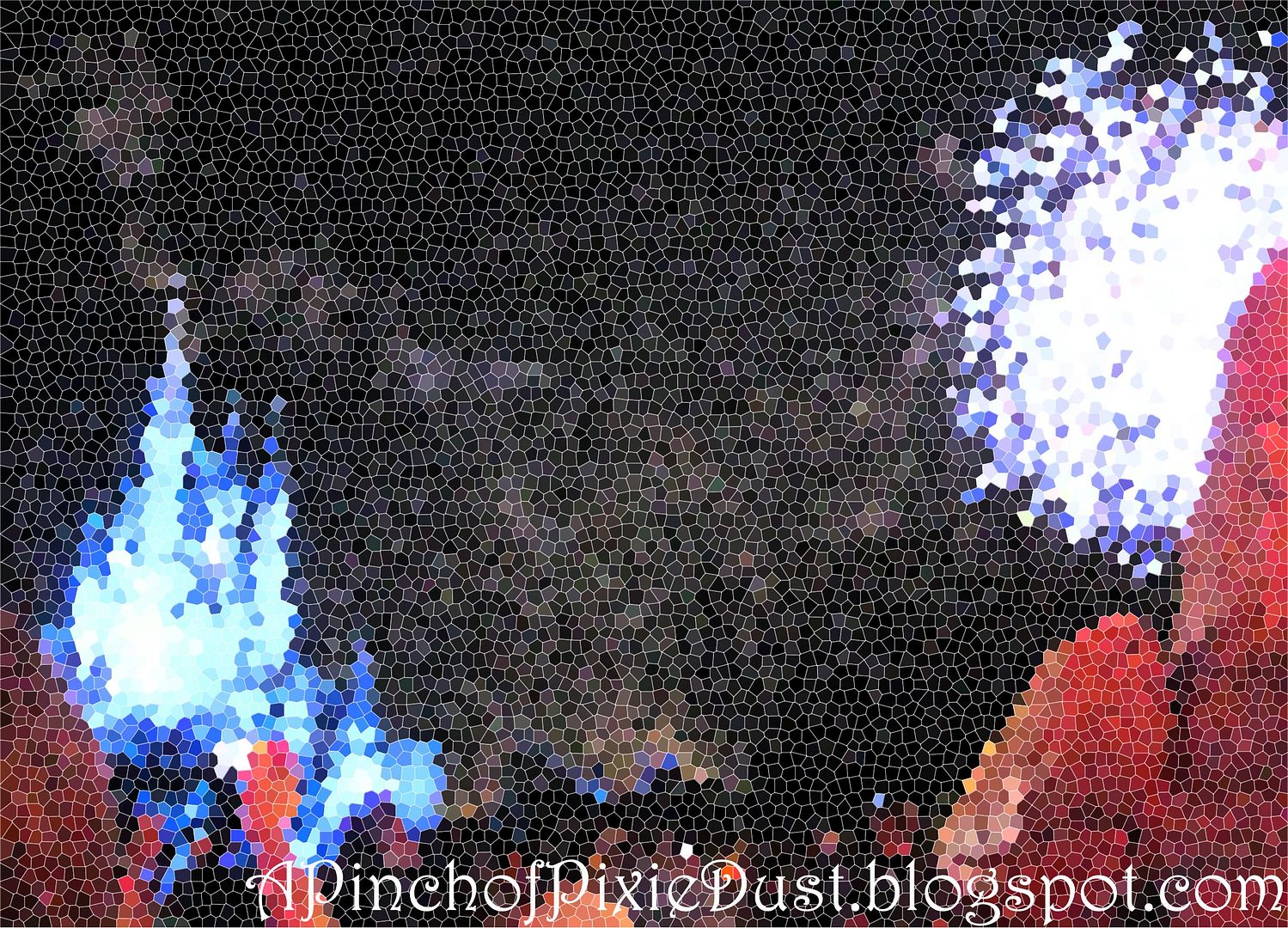 Look, this one's like a mosaic!
This one isn't too bad...and even those big rocks can't block out the big giant golden weeping willows!
Watching Wishes from Tomorrowland is more of an unexpected surprise or a last-minute resort rather than a spot you would want to plan to watch the fireworks from, but it does have a special magic of its own!