Happy Monday, everybody!
It's been a busy weekend, and sadly I didn't have time to get together a Disney dessert to share with you guys per usual...BUT I do have a tasty something that I discovered on my recent travels in Chicago!
It was Saturday afternoon in Chi-town, and I had arrived at the church my friend was getting married at super early. There was an hour to kill, but luckily I discovered this cute little place right down the street from the church...
This is the sort of charming cafe that I could see myself scouring TripAdvisor to find - and luckily I just stumbled upon it!
The brunch menu sounded absolutely delicious, but I didn't have long to stay, so I just ordered some tea and a scone...
You guys. This was a truly epic scone. It was WARM and the perfect consistency...somewhere between a biscuit and cake. It came with a little dish of clotted cream. And the RASPBERRIES!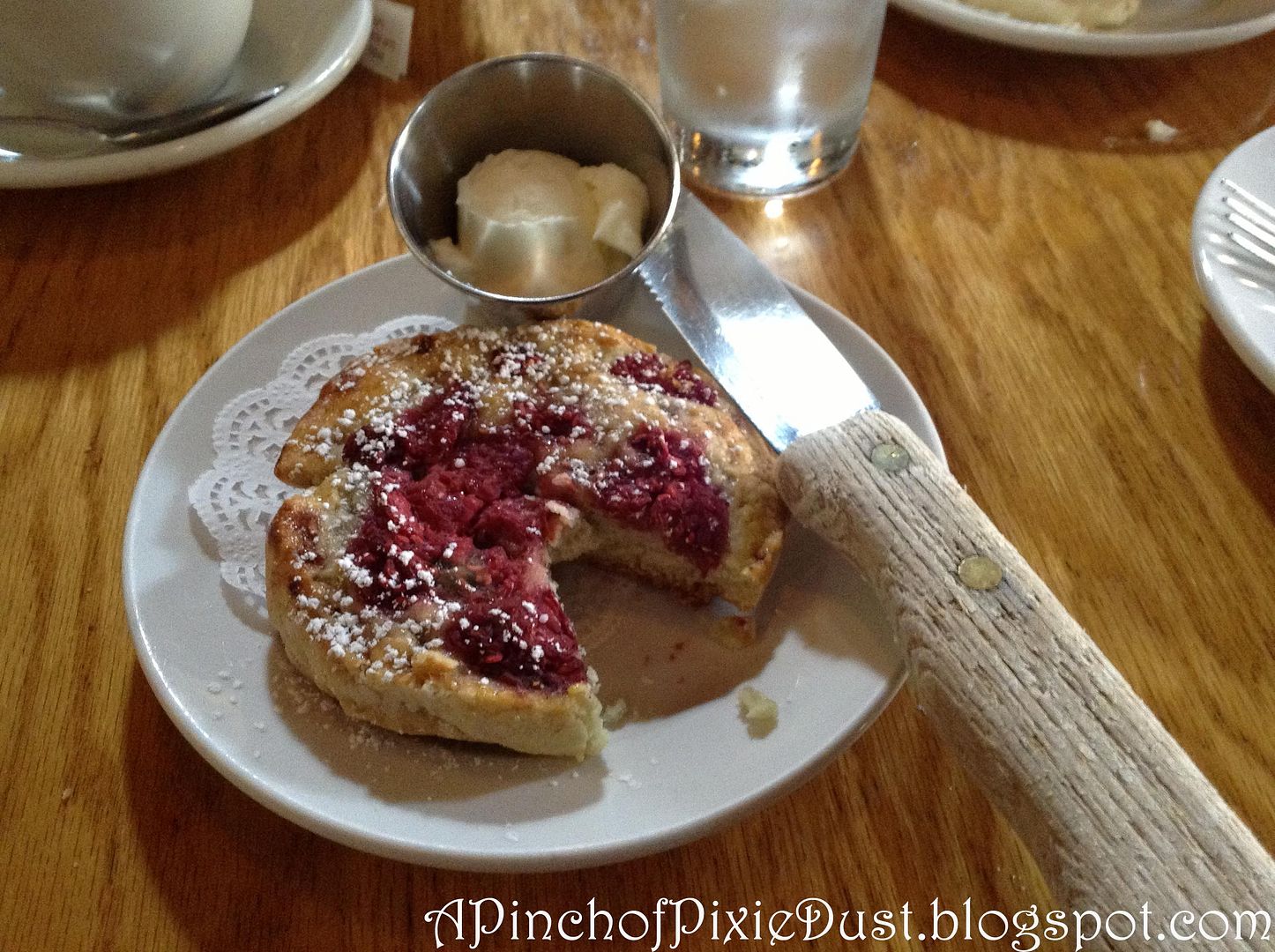 It tasted like some raspberries had been crushed into the dough at the very last minute - it was so fruity and delicious.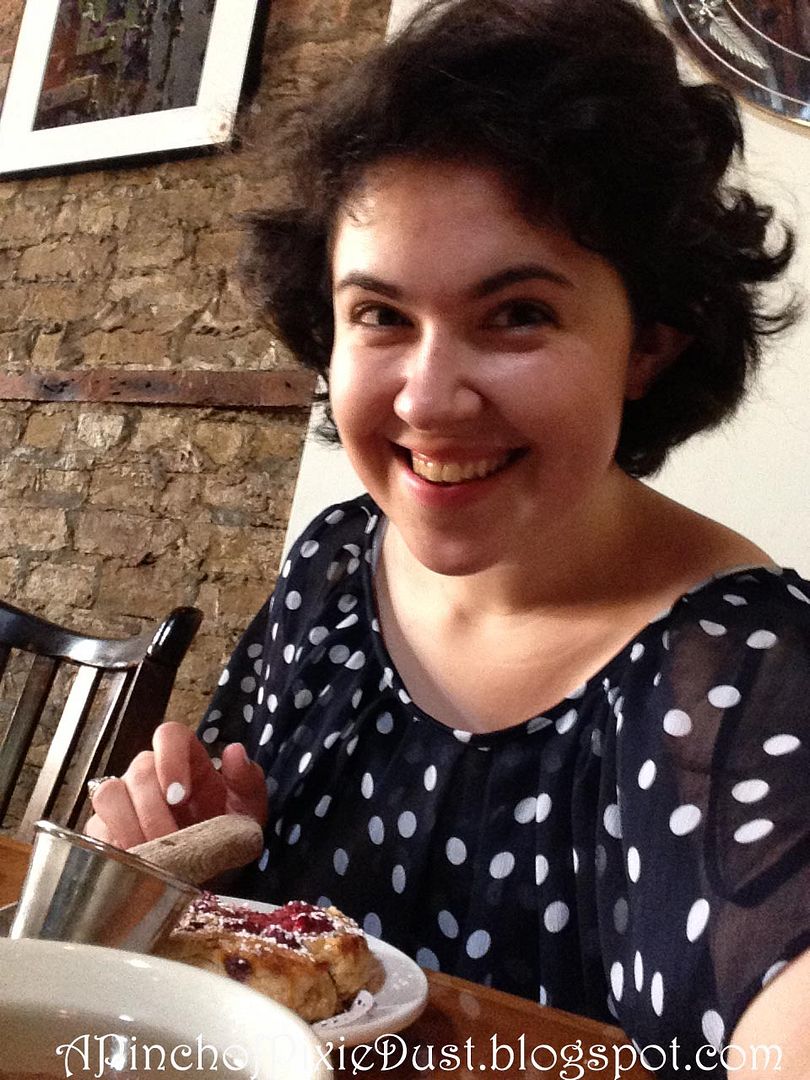 It was a very quick stop at Jane's during my Chicago sojourn, but a very fun - and tasty - one!