Today's post is going to be about some delicious snacks again. It occurs to me I post about those rather a lot. But then you guys don't mind...do you?
And to add some spice to the sweetness, there will be plenty of travel photos as well - because today's yummy treat comes from FRANCE. I've got another Emma in Europe update!
When we last left off, we were in La Rochelle at a truly charming hotel, the Best Western Champlain. Our train the next AM was ridiculously early, so we were up when it was still dark out. I spent a last five minutes writing at the lovely desk...
I didn't want to leave! We had to go before the hotel breakfast even started, but the fellow at the front desk was SO nice and invited us to have a cup of coffee at no cost. The whole breakfast buffet normally costs 16 euro, but I felt like it would almost be worth it, it was in such a charming room!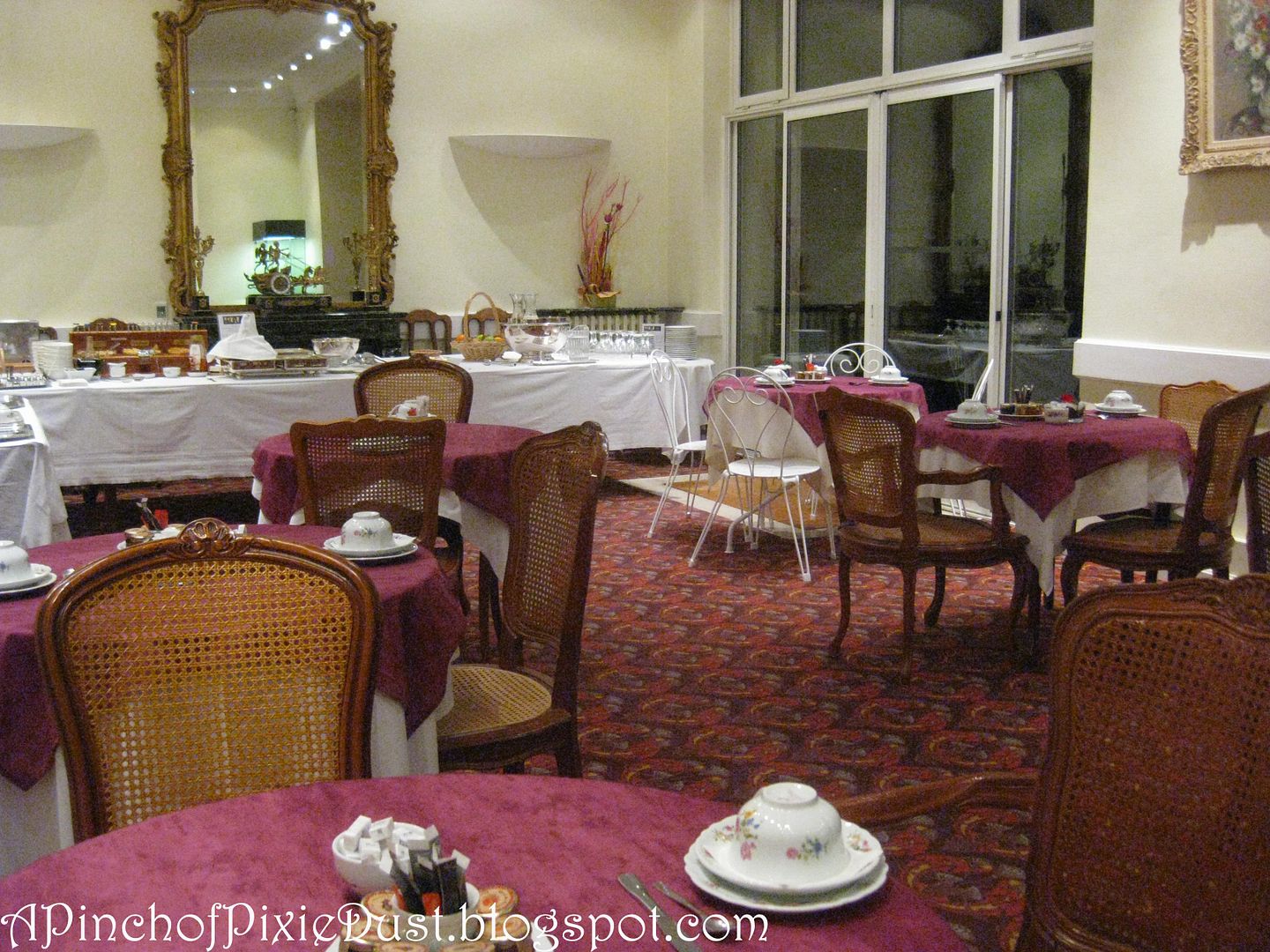 I had a petit cup of espresso and made sure I knew how we were walking to the train station...
Soon we set off in the still-dark of the La Rochelle morning. The streets were deserted except for a few delivery vans and some patisseries and cafes starting to get ready for the day. That's the one good thing about getting up early for travel - you get to see the city waking up!
The best part of the morning came on the train, though. I didn't read. I didn't write. I just sat and literally watched as France, amongst gentle spirits of the air, awoke with the early dawn...
It was breathtaking. My brother was napping, but I wouldn't have missed that sunrise for the world!
Soon the sky had brightened to blue, and we were arriving at our first stop - the city of Nantes!
Nantes has an impressive old castle (COMPLETE WITH MOAT), rising up along the modern city streets...but that's not why we stopped here.
Nantes has awesome old Roman walls...but that's not why we stopped there.
Nantes has a truly gorgeous cathedral that we did look around - and the morning light coming through the stained glass windows looked like pixie dust...but that's still not why we stopped in Nantes.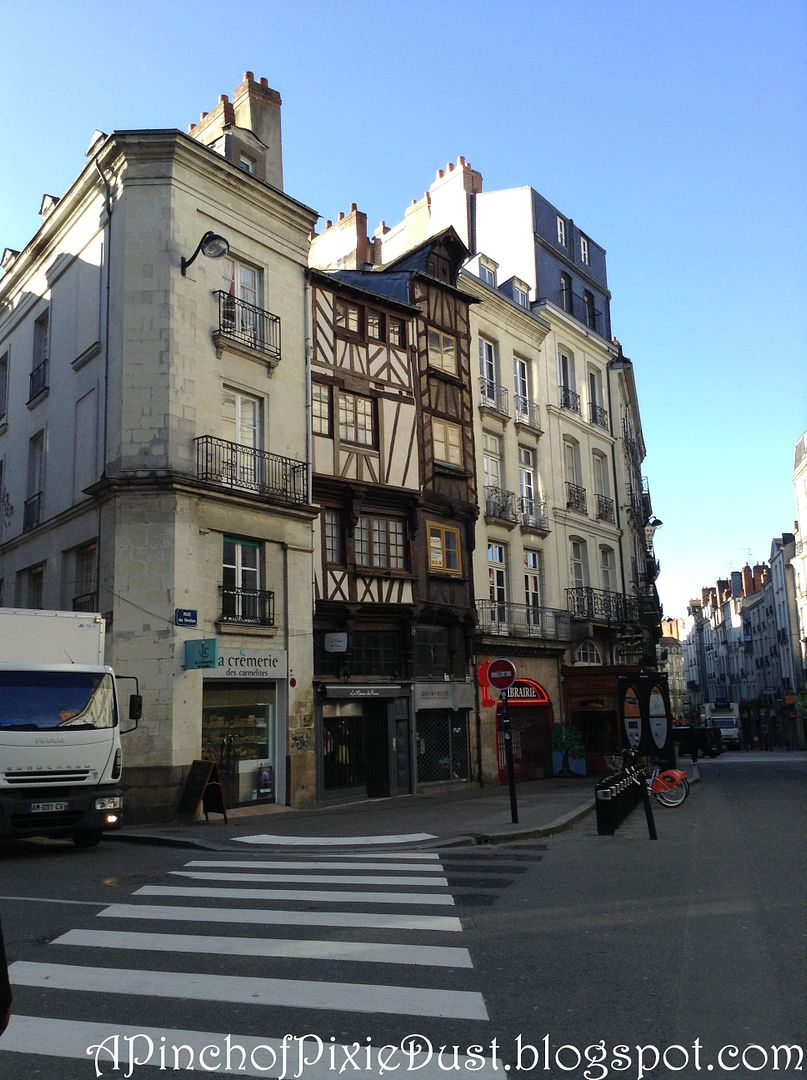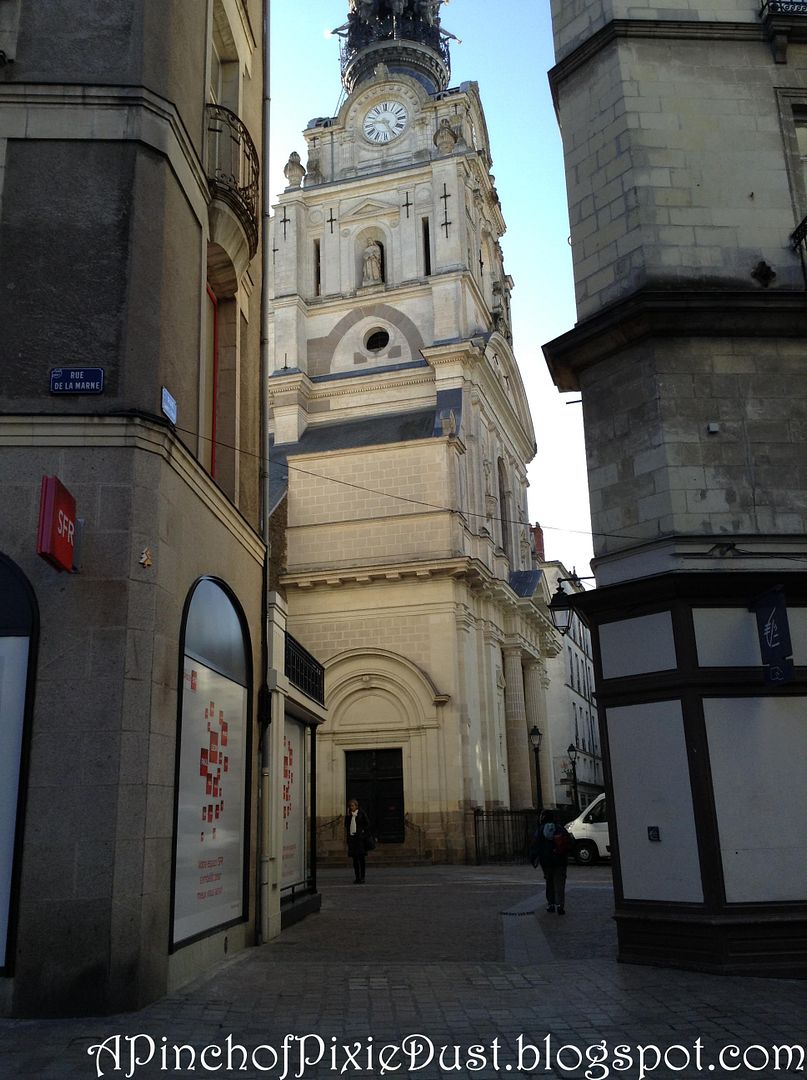 Nope...it wasn't the cool architecture either...
It wasn't even (surprisingly) this beautiful little chocolate shop we found. But we are getting closer, because the reason we stopped in Nantes did have to do with food...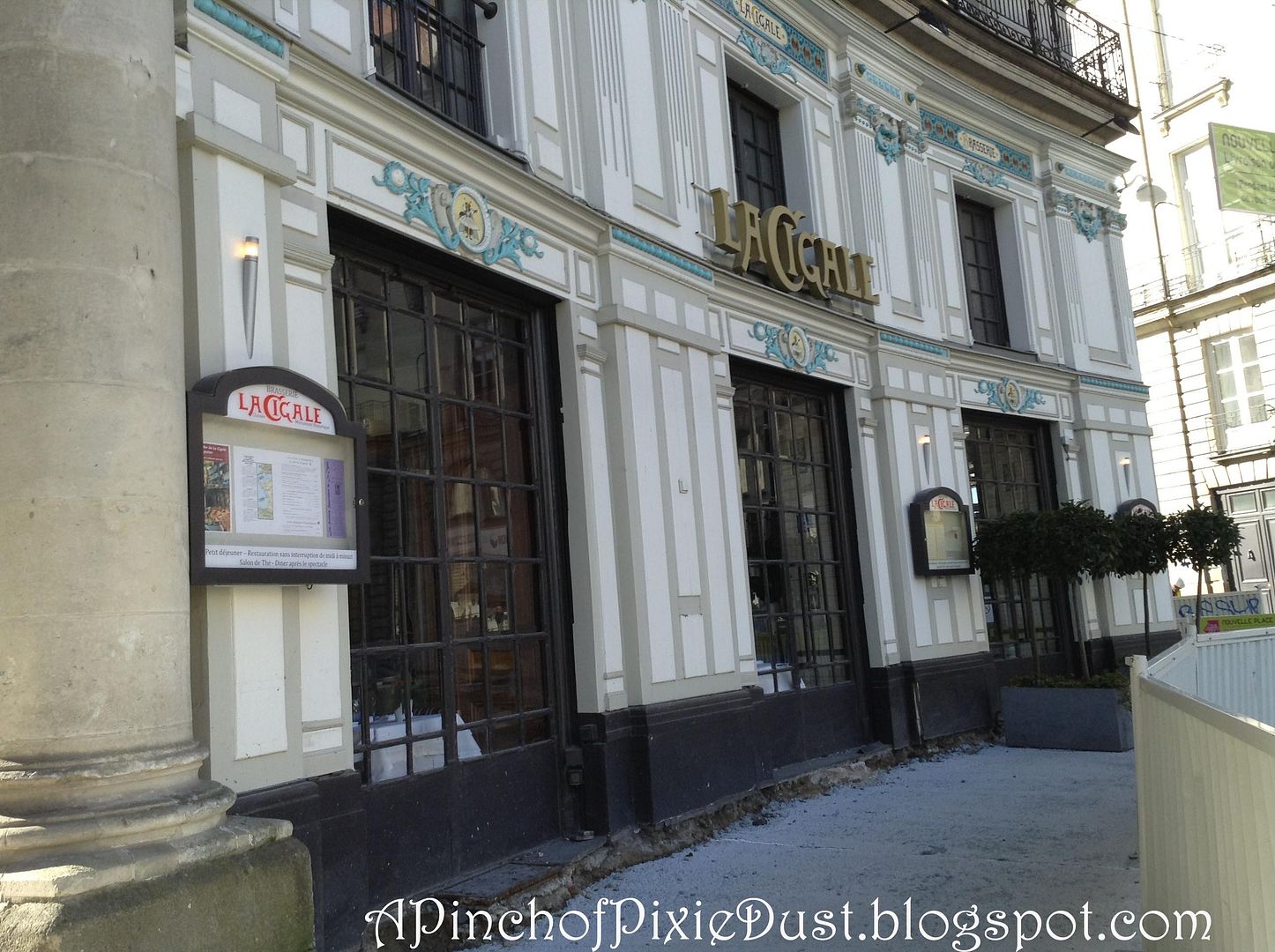 Allow me to introduce, my friends, a little brasserie called La Cigale. It looks cute on the outside, doesn't it? But it gets even better once you step in...
THIS IS THE REASON WE CAME TO NANTES. When searching for unique cafes etc. in France, the Internet somehow led me to La Cigale in Nantes. It looked INCREDIBLE: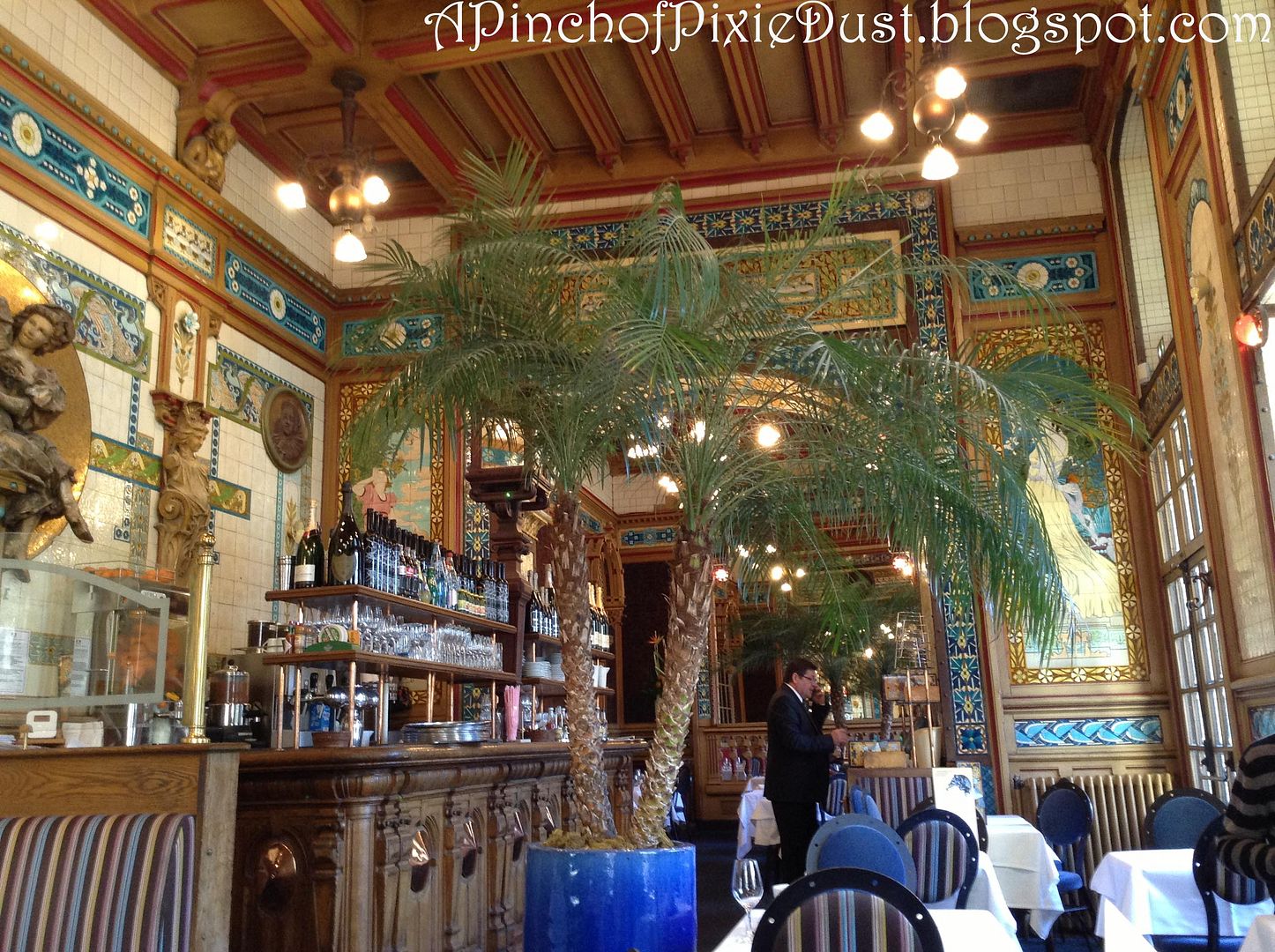 I mean, there are palm trees right in the middle of the restaurant. There are mosaics and statues and a gorgeous ceiling that look like they ought to be in a museum or a palace or something. There were swanning French waiters and maître d's.
When I discovered that Nantes was in between two of our destinations and that we could make it a connecting stop between trains, it was settled. To La Cigale we would go!!
It was a rather long walk from the station, but it was SO WORTH IT. Not only was it completely adorable and restful, it also had a wonderful breakfast menu...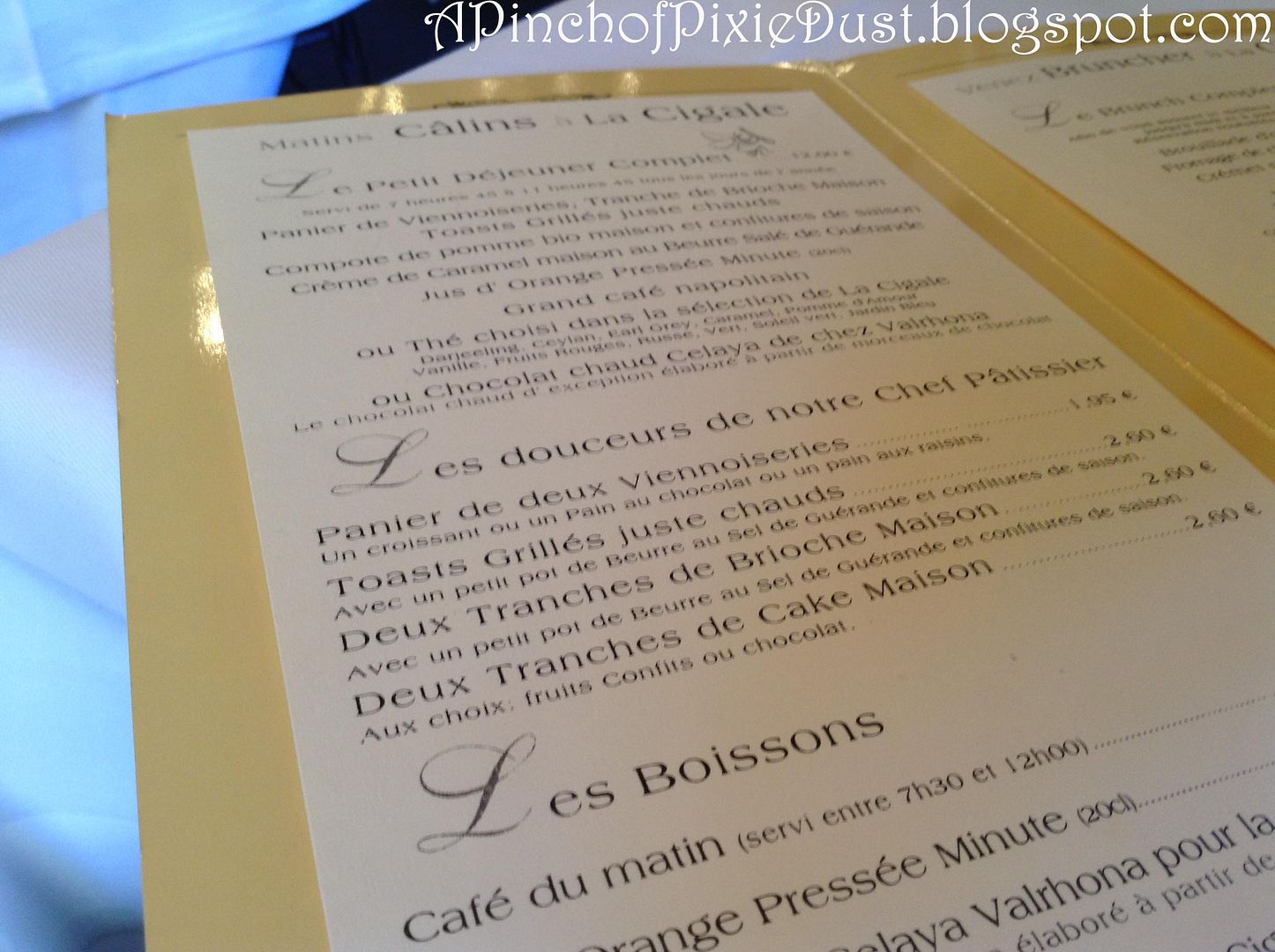 It's all in French of course, but see where it says "Les douceurs de notre Chef Patissier?" That means: "Sweets from our Pastry Chef." YES. PLEASE.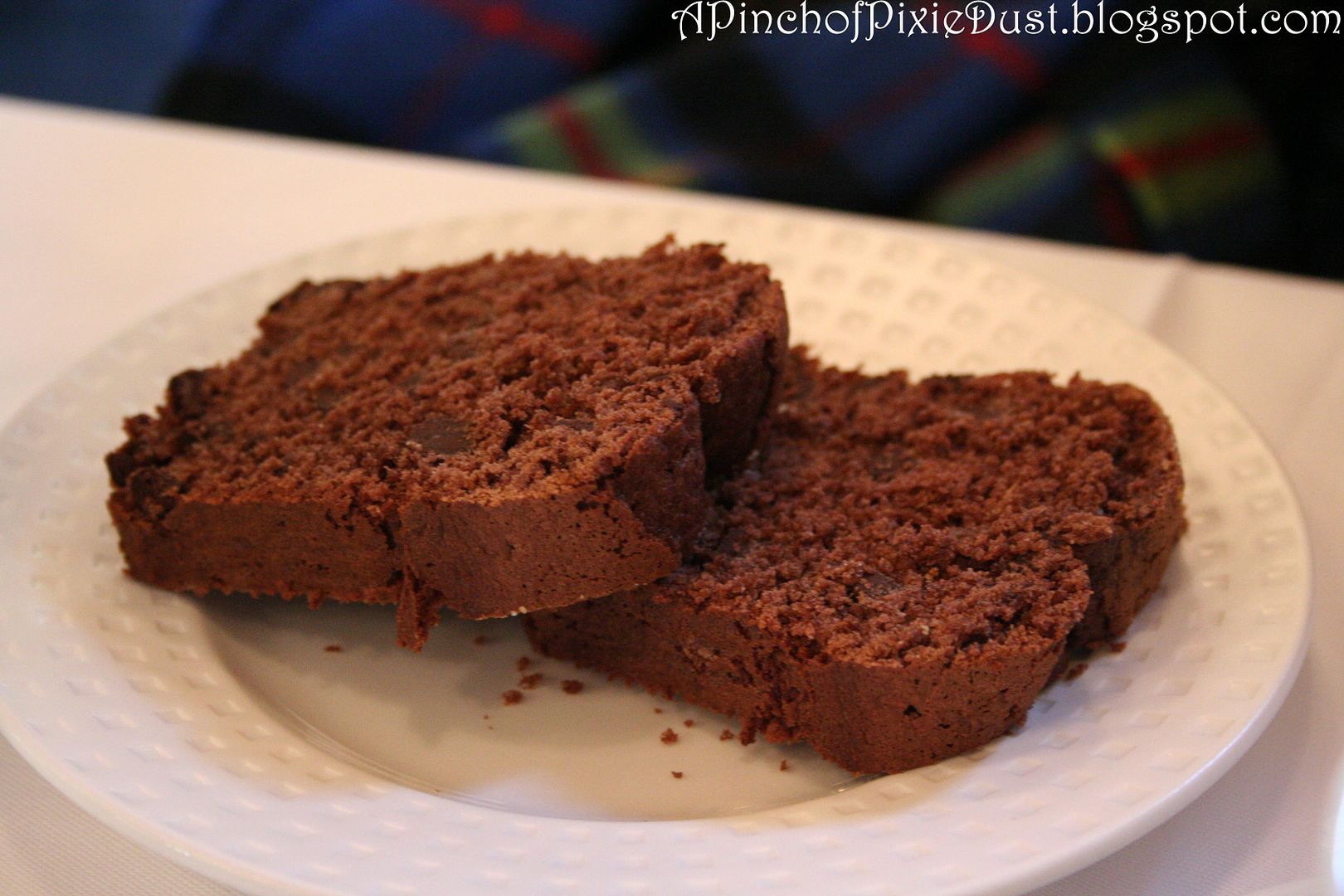 My brother decided to get the chocolate breakfast cake. Yes, you just read those three words right; and aren't they beautiful put together like that? It was delicious cake too.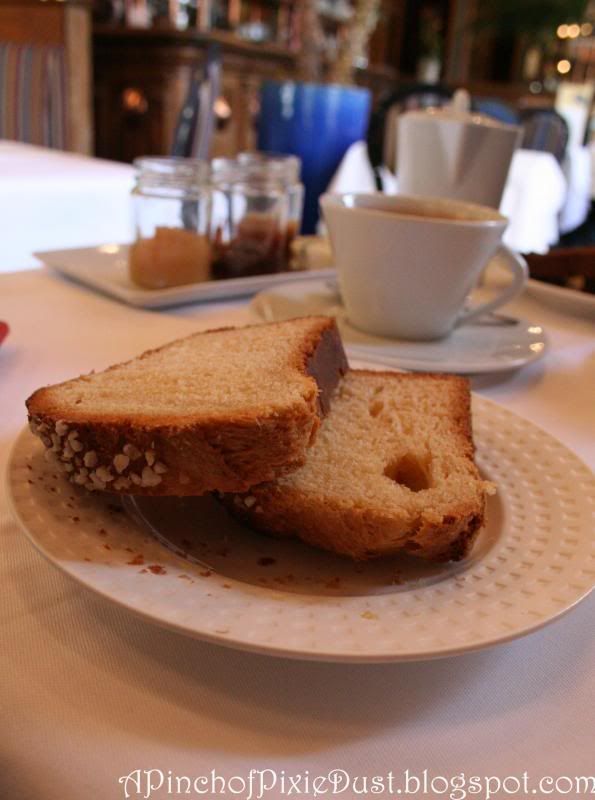 I went with the brioche, and though it looks unassuming, it was THE BEST BRIOCHE I HAVE EVER TASTED. Seriously. It melted in your mouth in the most magical way. And it came with a little platter full of jars of jams and jellies.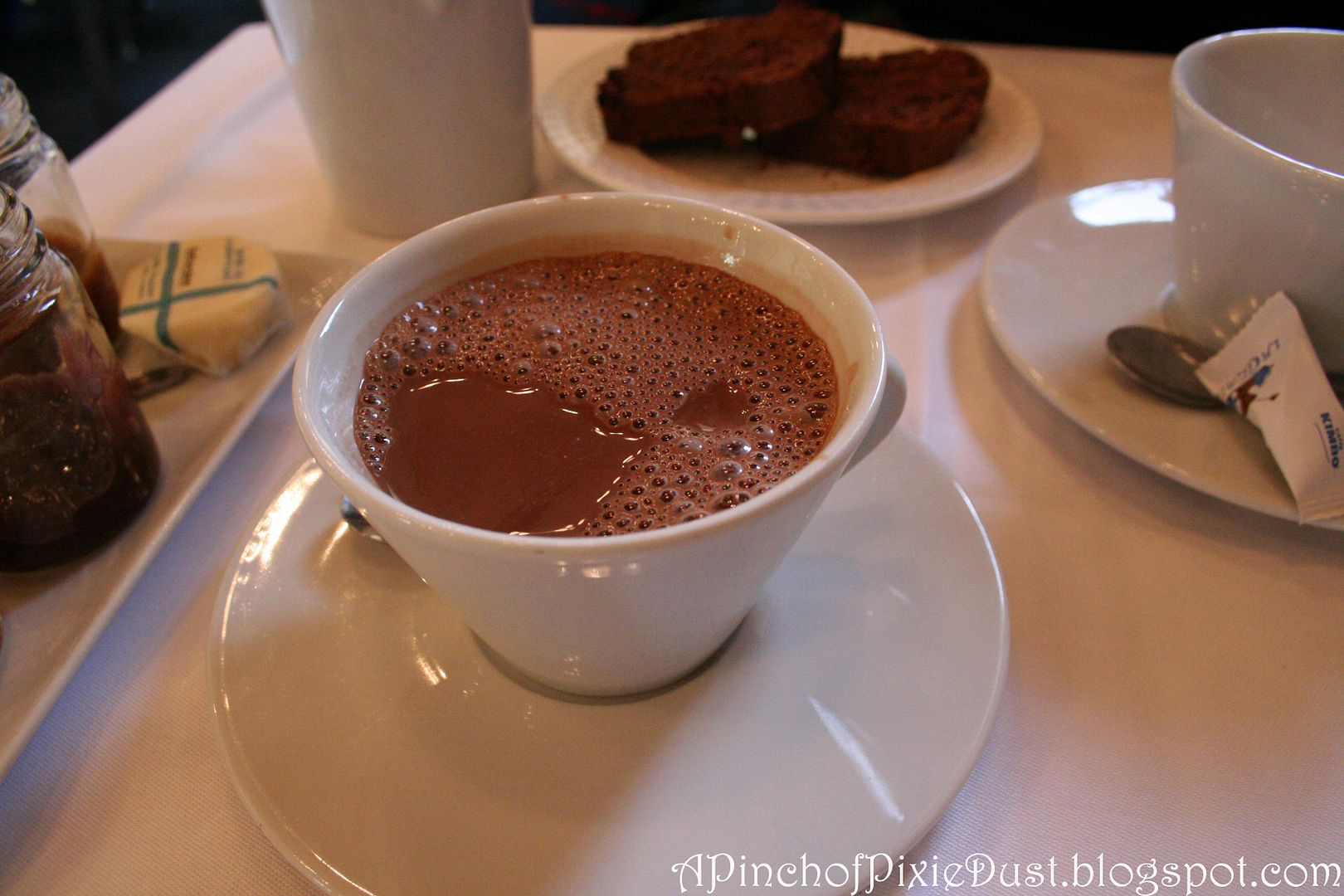 I also decided to try the special house hot chocolate of La Cigale. It was rich and wonderful - almost, but not quite, as good as Angelina's chocolat chaud.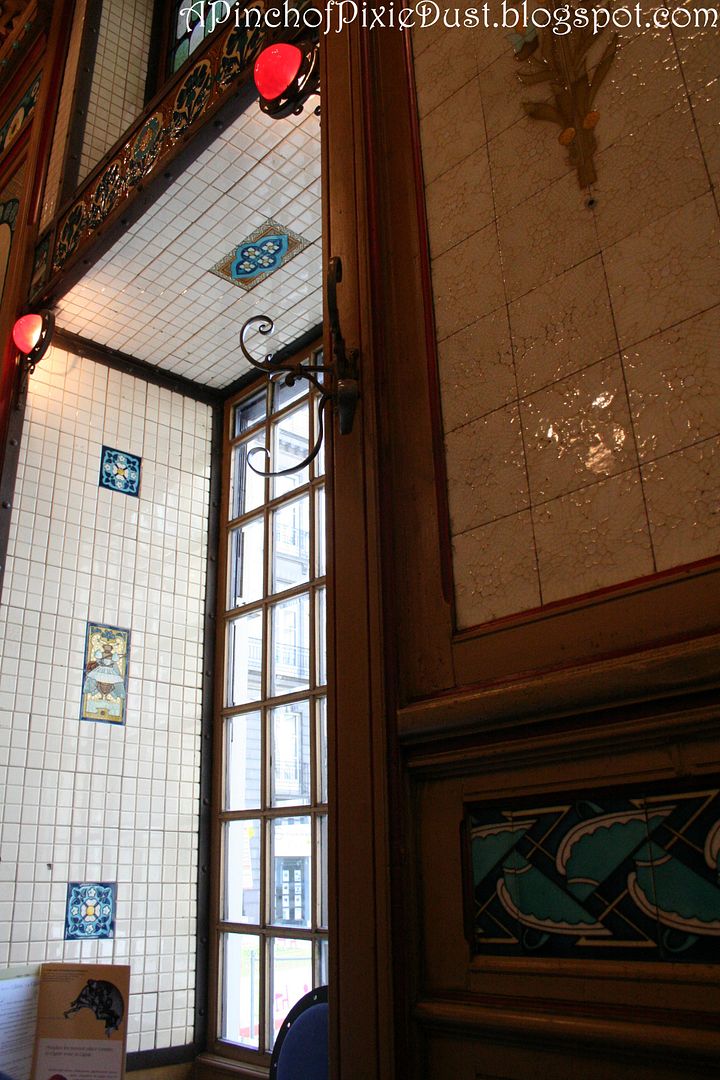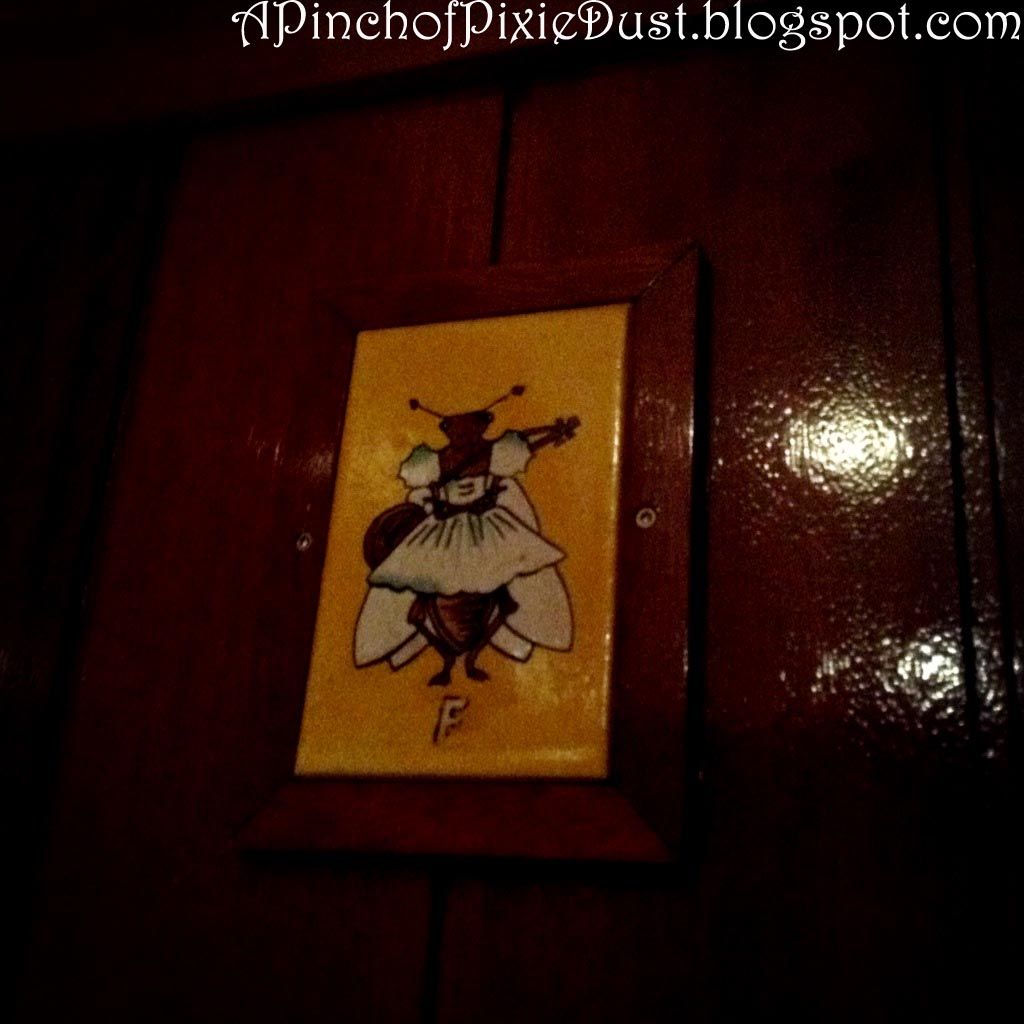 I couldn't stop looking around as I ate. There were little cigales (I late learned a cigale is a cicada!) everywhere...including dressed up as ladies and gentlemen on the bathroom doors!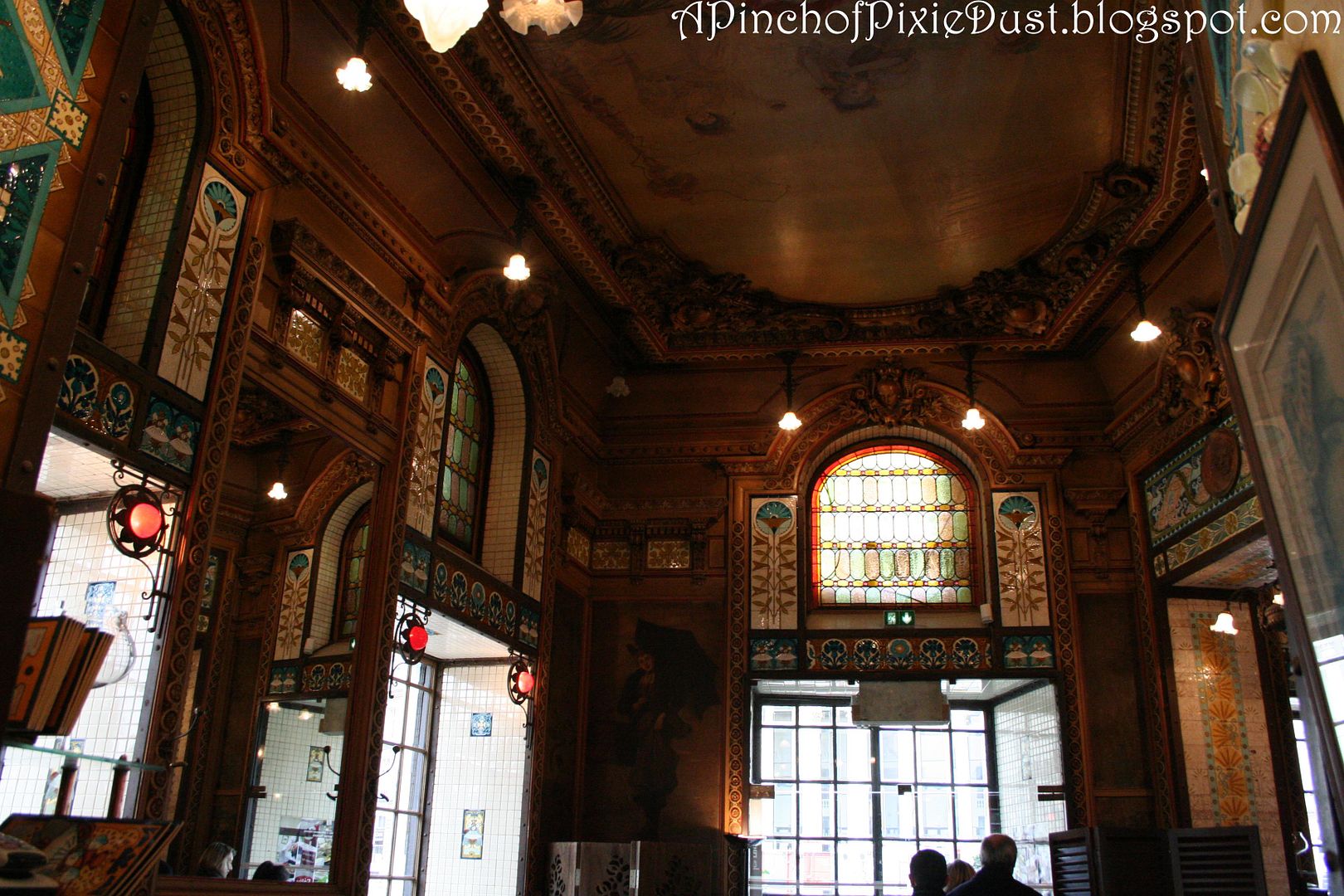 This is how Nantes does corner cafes. Seriously. And the prices weren't even expensive.
The layover between our trains was just the right length, and we had plenty of time to just sit and enjoy La Cigale - it was the turnover time between breakfast and lunch, so it was nice and quiet too. AND they had free wifi. This place was perfect.
Eventually we picked up our bags and began the trek back to the gare...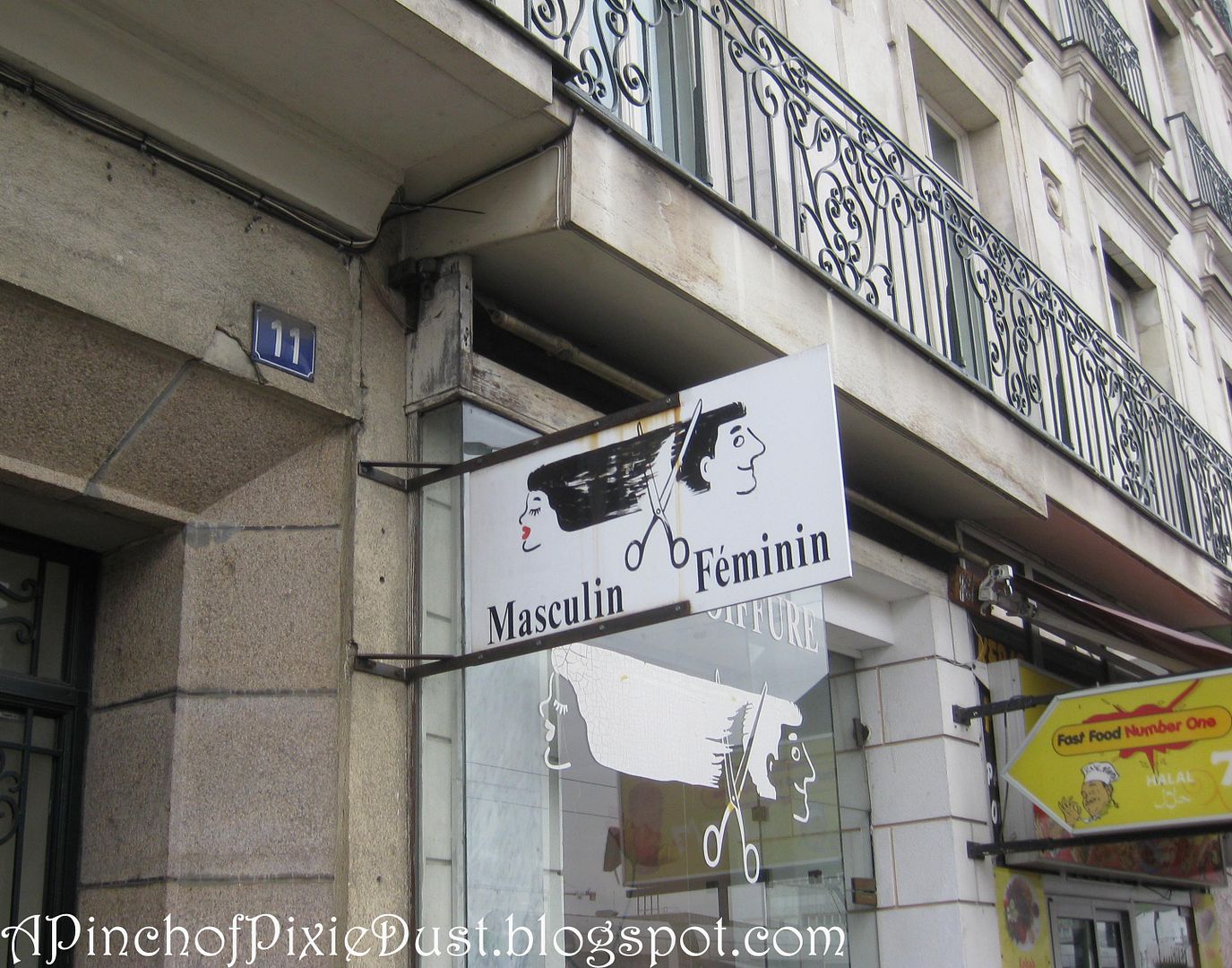 This sign for a hair cutter's made me laugh...they do both men's and women's cuts!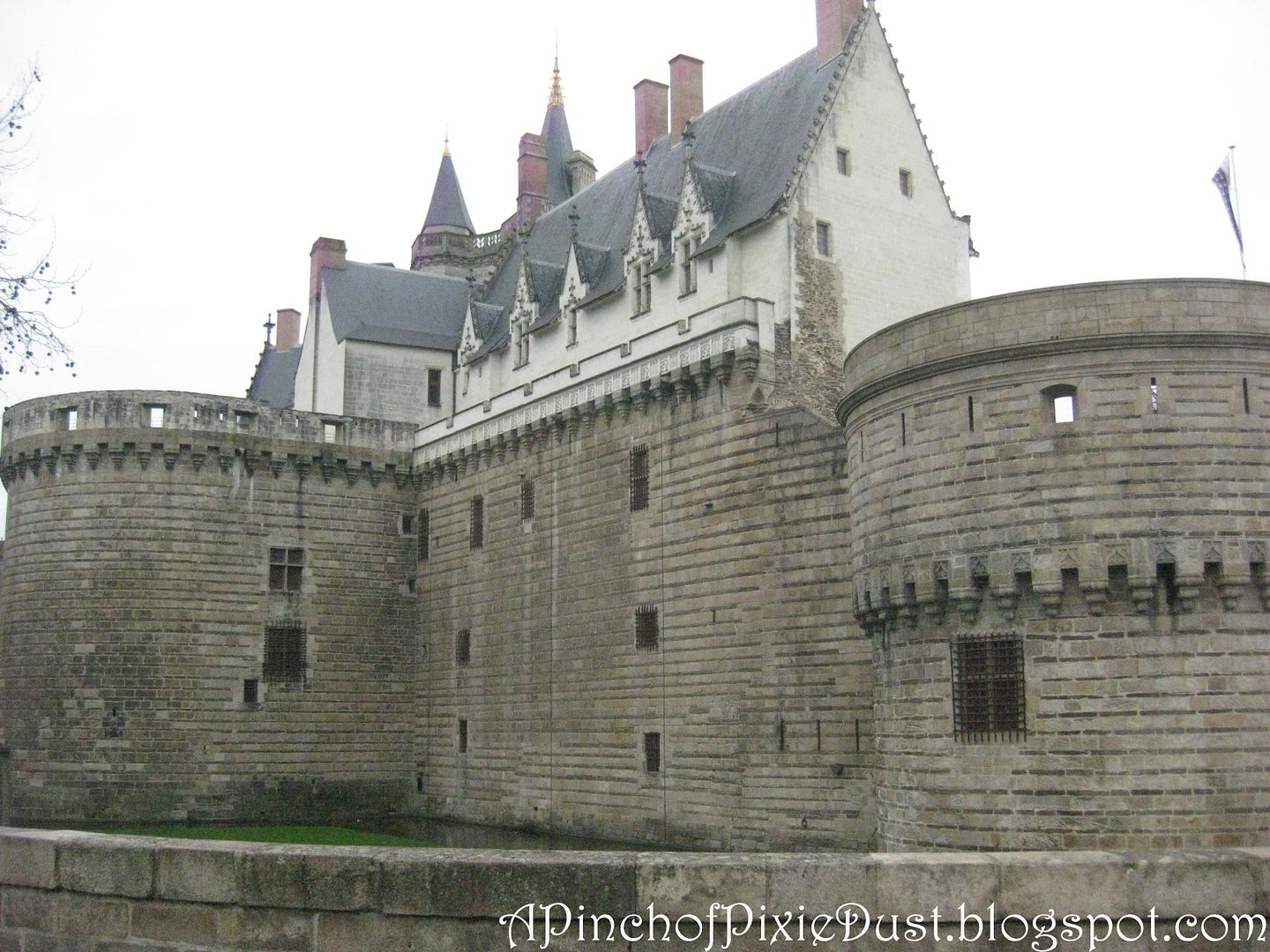 Passing by the castle again...we'll have to come back someday and actually see the sights. You know...other than the cafes!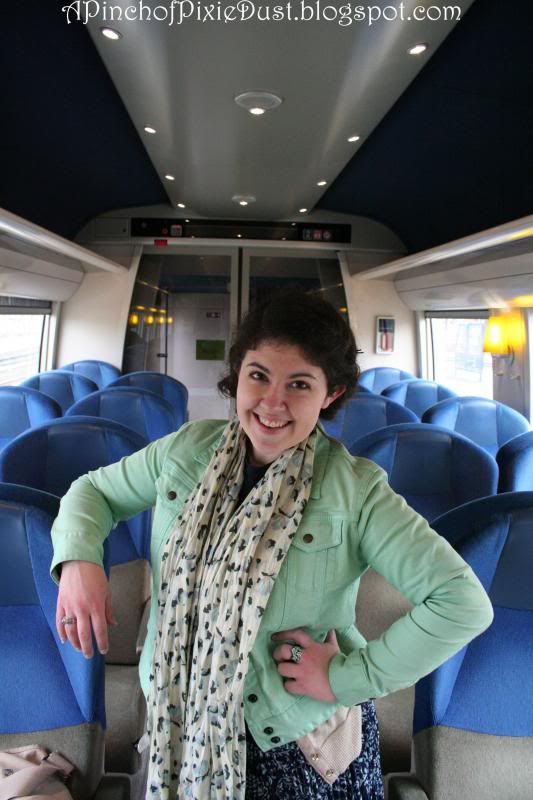 On the train! We were off to another Impressions de France sight: the incredible MONT ST MICHEL. But to hear about that, you'll have to wait for next week!