So we've scavenged the
Magic Kingdom
and
the parks
for
Disney details
to discover, but I haven't yet done a photo
scavenger hunt
challenge for any of the resorts! And the resorts have just as many gorgeous, half-hidden little things to look for. :)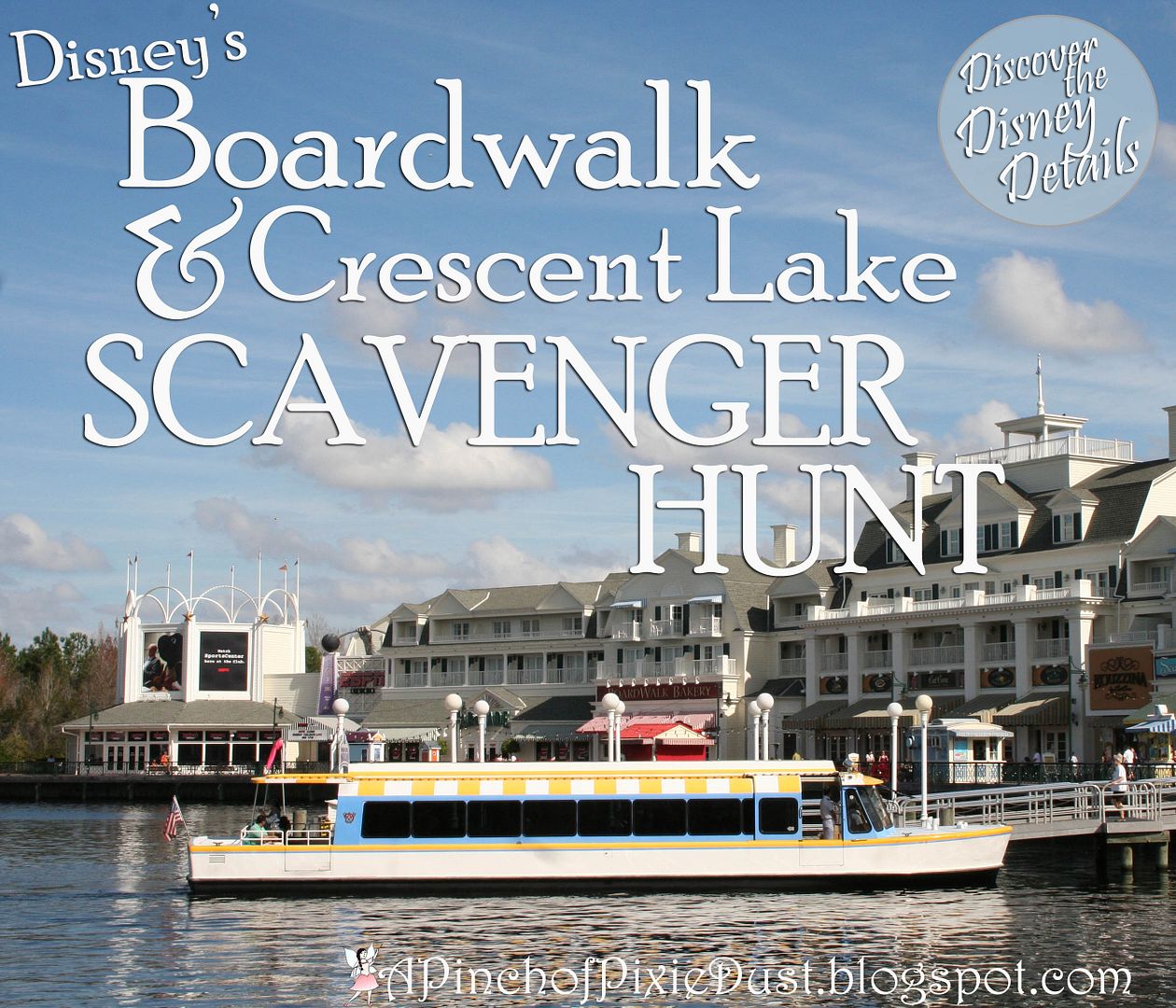 So today I've got a brand new scavenger hunt list for you - dedicated to the
Boardwalk
and
Crescent Lake area
at Walt Disney World! You may find the following scenes in the hallways or lobbies of the resorts around the lake, in restaurants, or just out walking the boards. Feel free to print out the list to take it on your next trip or try guessing from memory! Ready? Here we go!
1. You haven't really visited the Boardwalk Area until you've looked in wonder at the
Hippocampus Electrolier
. Try saying that five times fast!
2. Find these rather
one-directional signs
- looks like everything is that-a-way!
3. Pay a visit to
Hue G. Krazont's establishment
and pick up a freshly baked treat!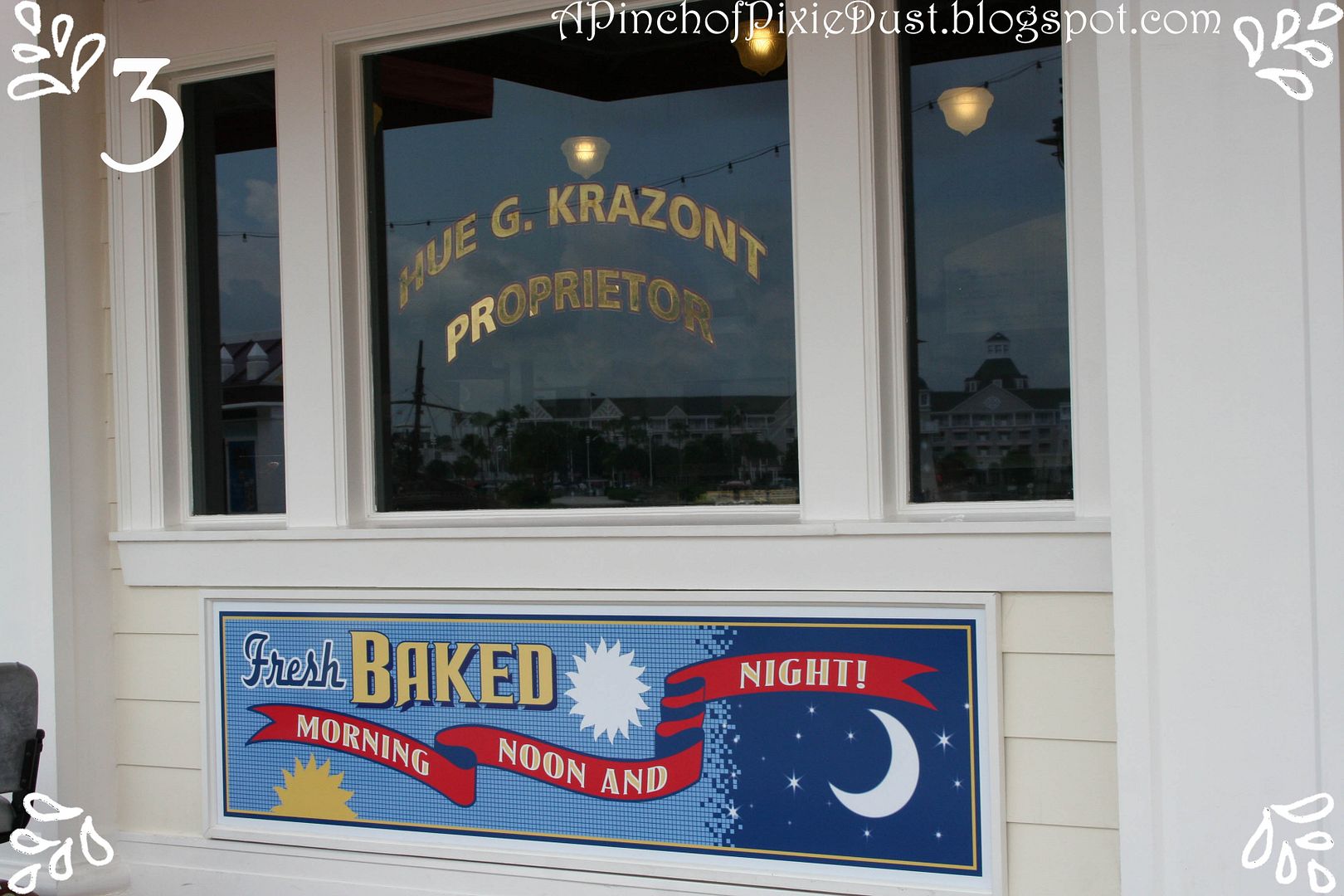 4. Look out for a
seascape mural
with bathing huts and hot air balloons!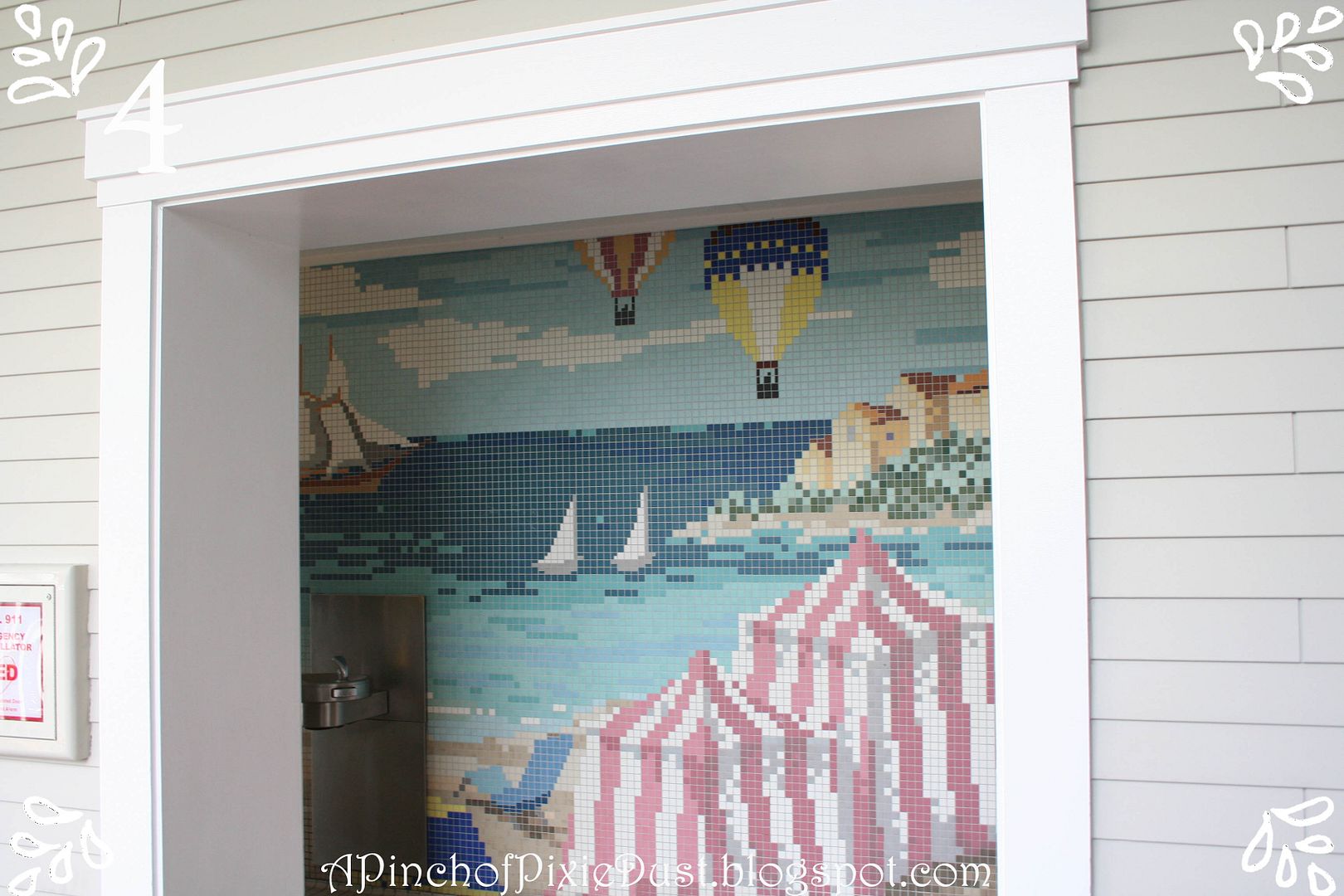 5. Somewhere you'll see
Mickey and Minnie
watching the crowds go by!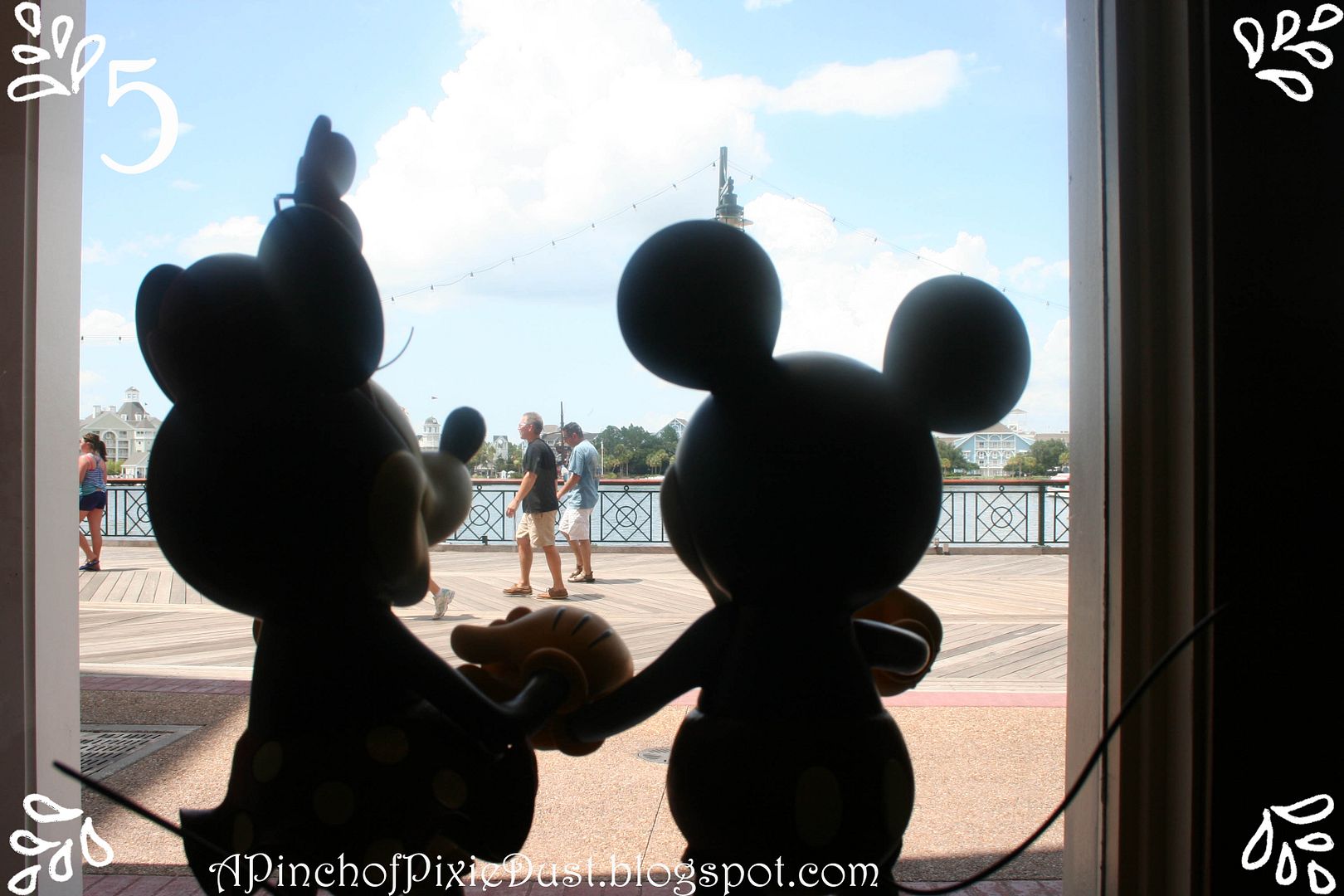 6. Need a set of wheels? There's a
vintage car
parked somewhere in the area!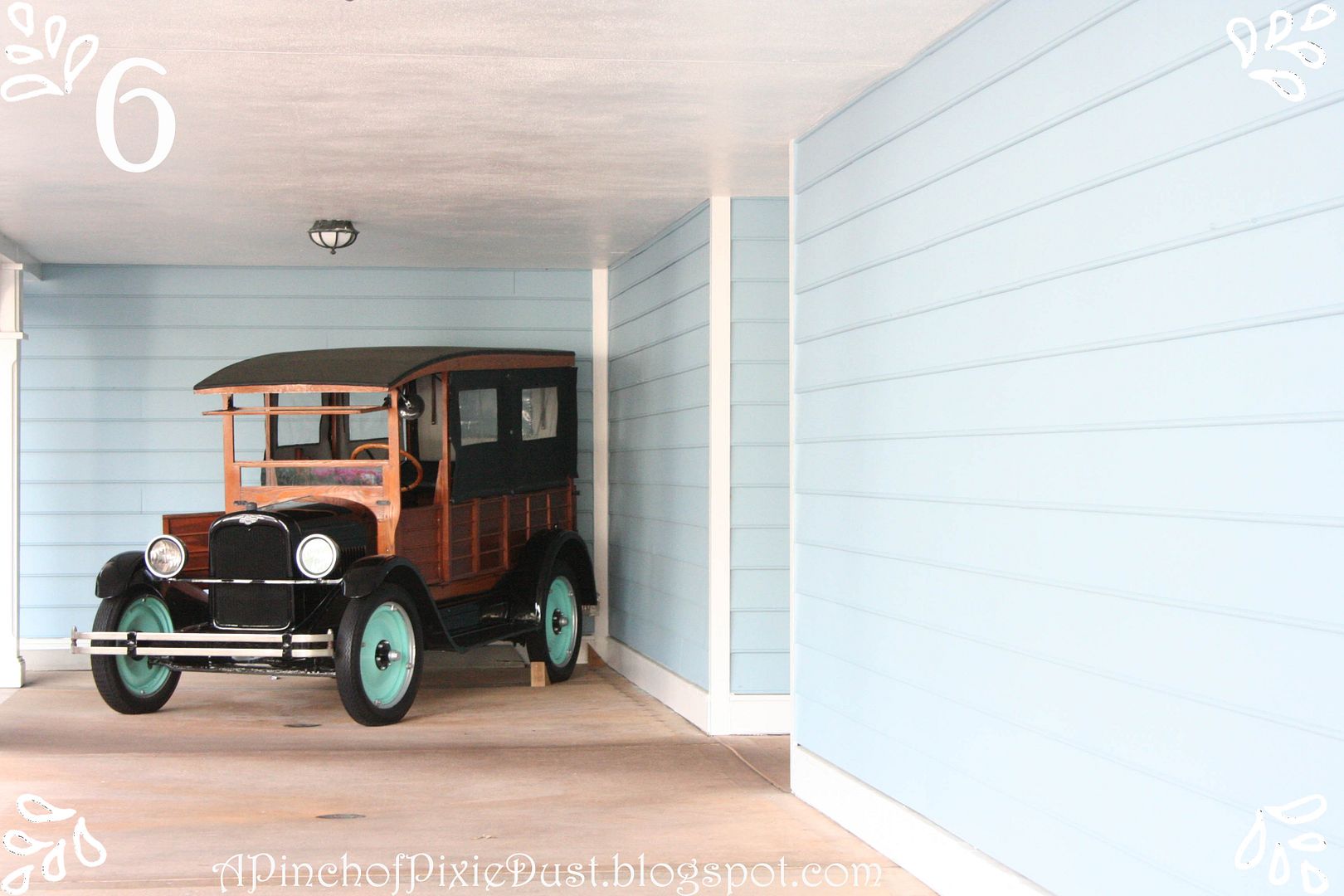 7. Locate a cheerful
striped ceiling
!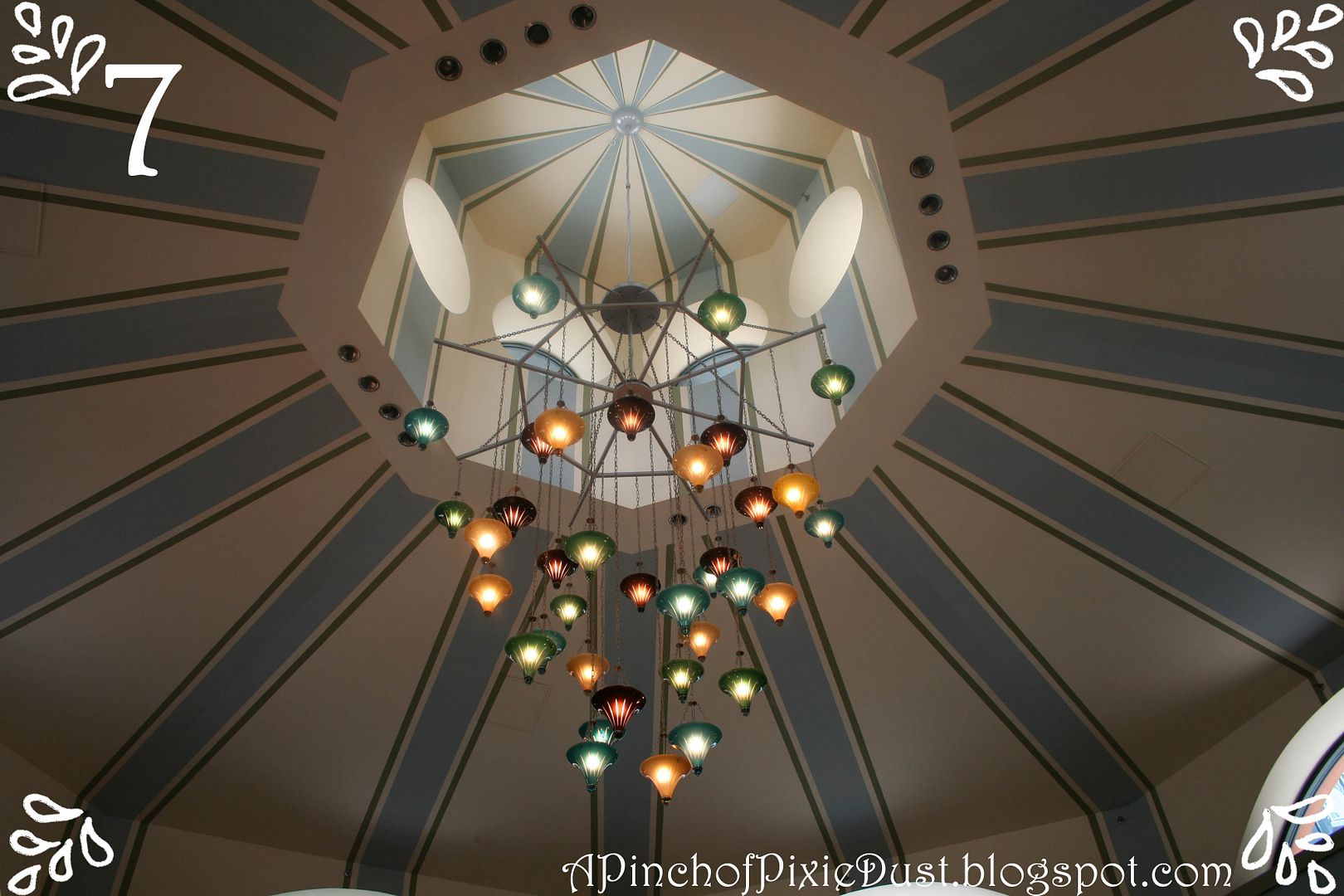 8. These
elegant fountains
form a hidden flower/star shape in the water!
9. Find some
sea-colored tiles
under your feet.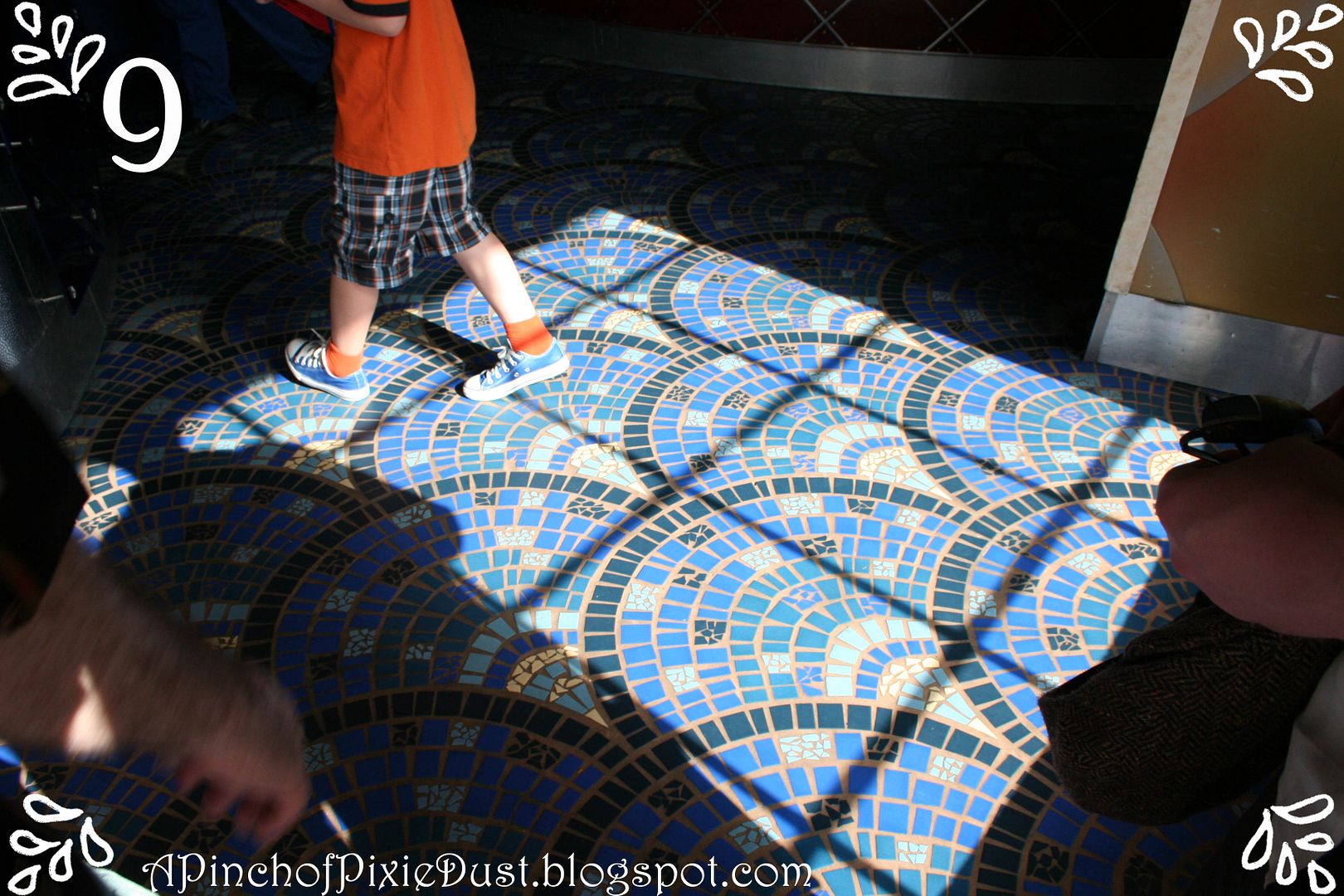 10. The Boardwalk area at night is a must-see - especially the
brightly-lit arches
!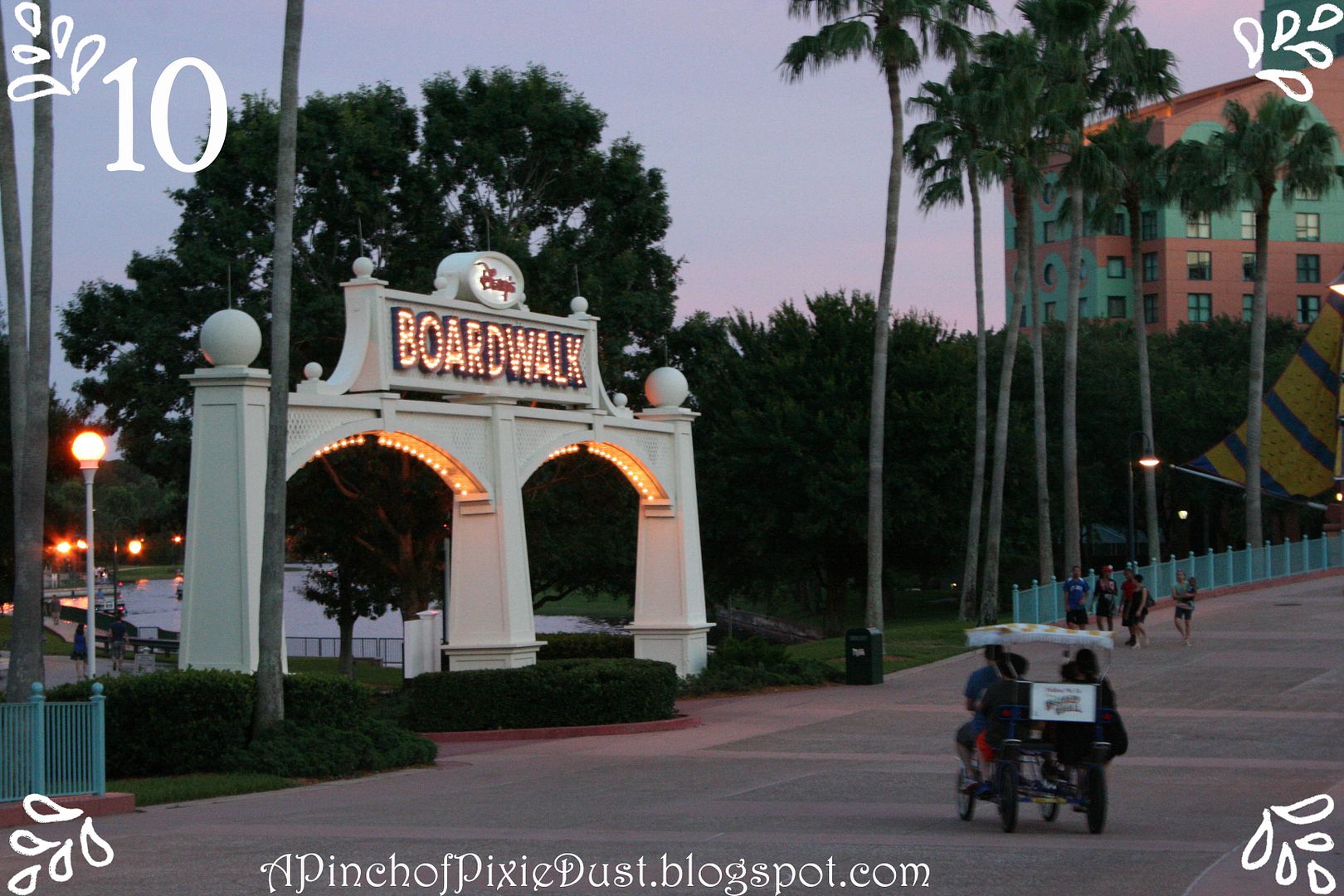 11. This is one of my favorite
panoramic views
- where should you stand to see it?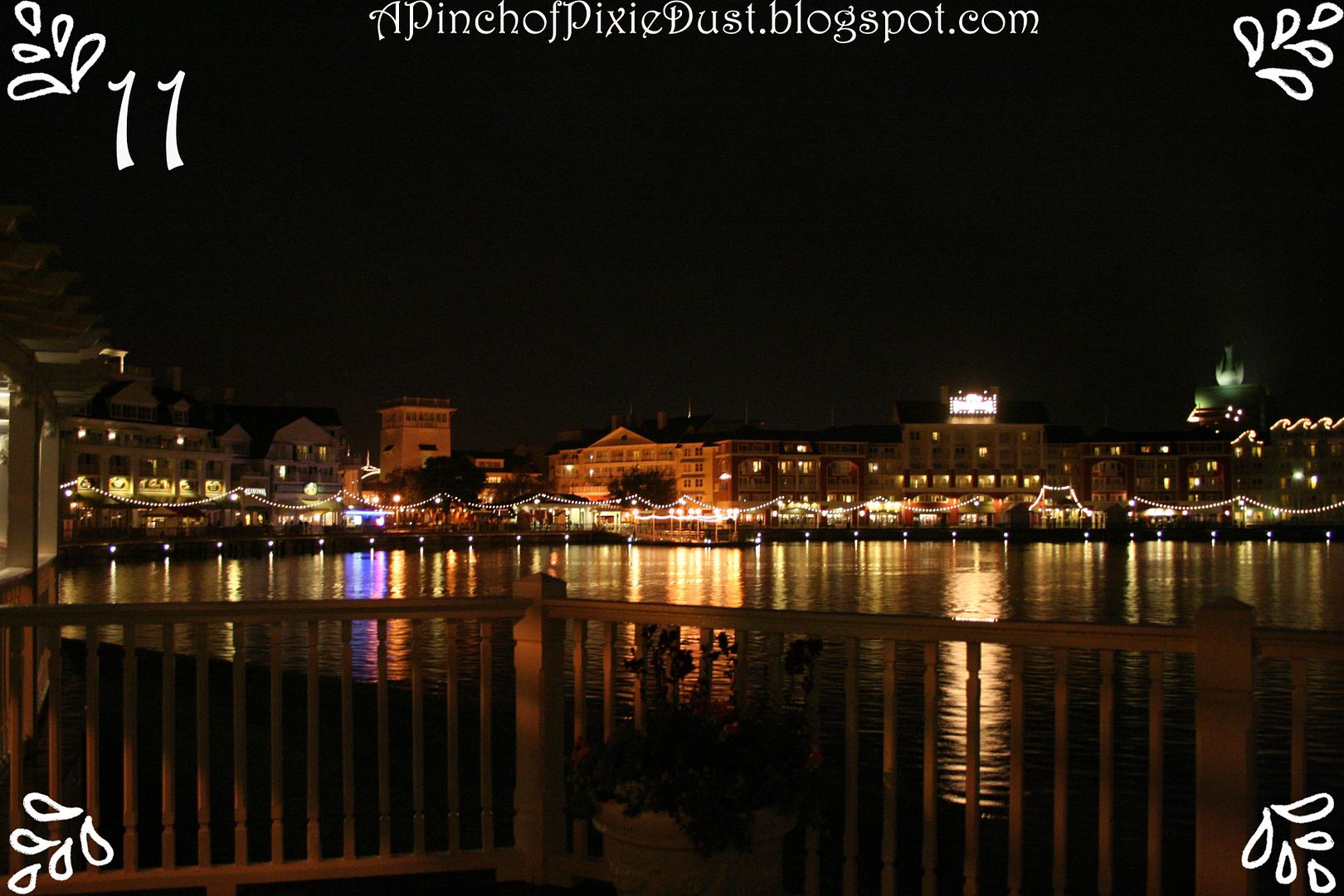 12. Look out for more shining
nighttime lights
bedecking the rooftops!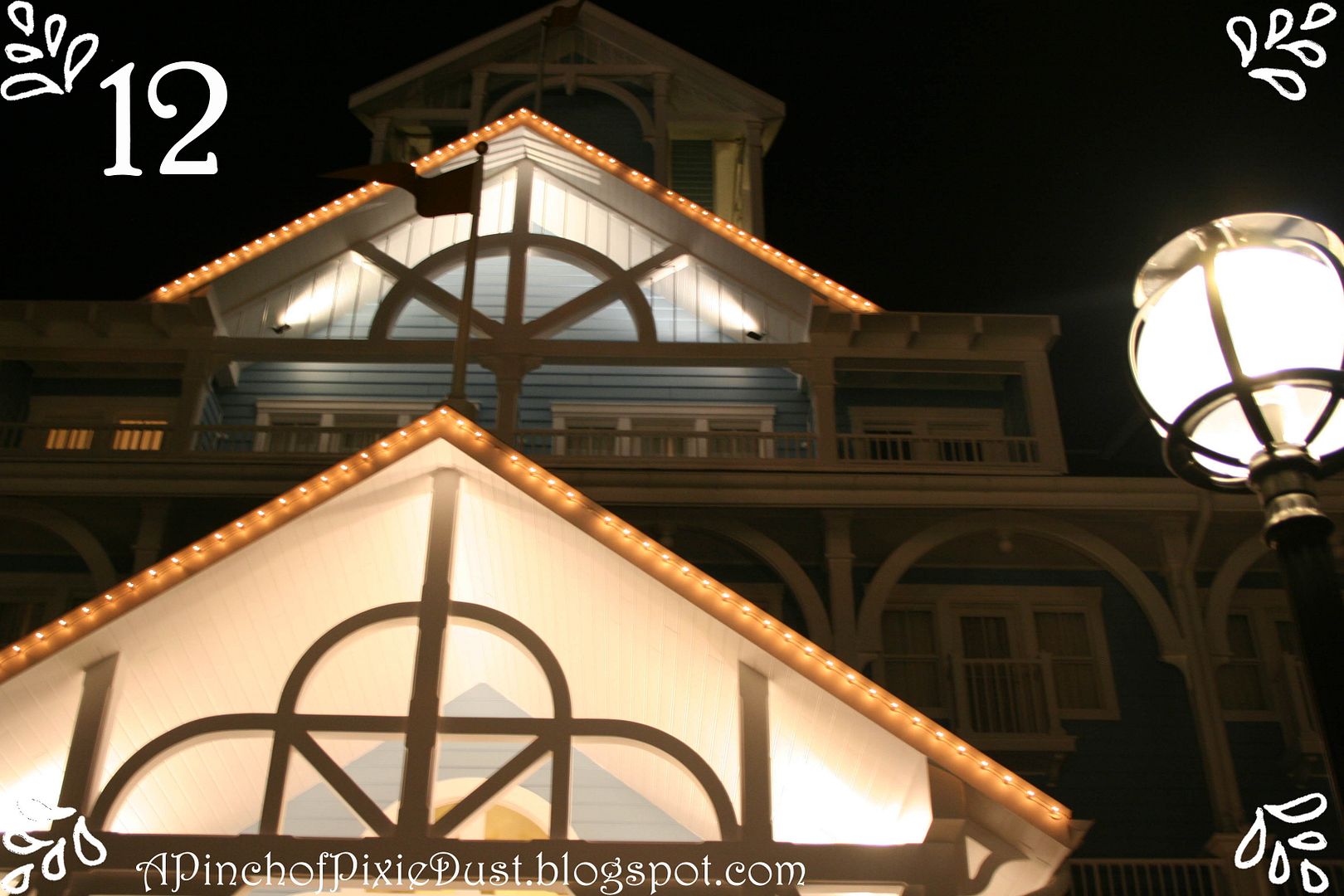 13. Sadly you can't ride this colorful
ferris wheel
- but do you know where to find it?
14. This
quiet corner
may look familiar - have you seen it? ;)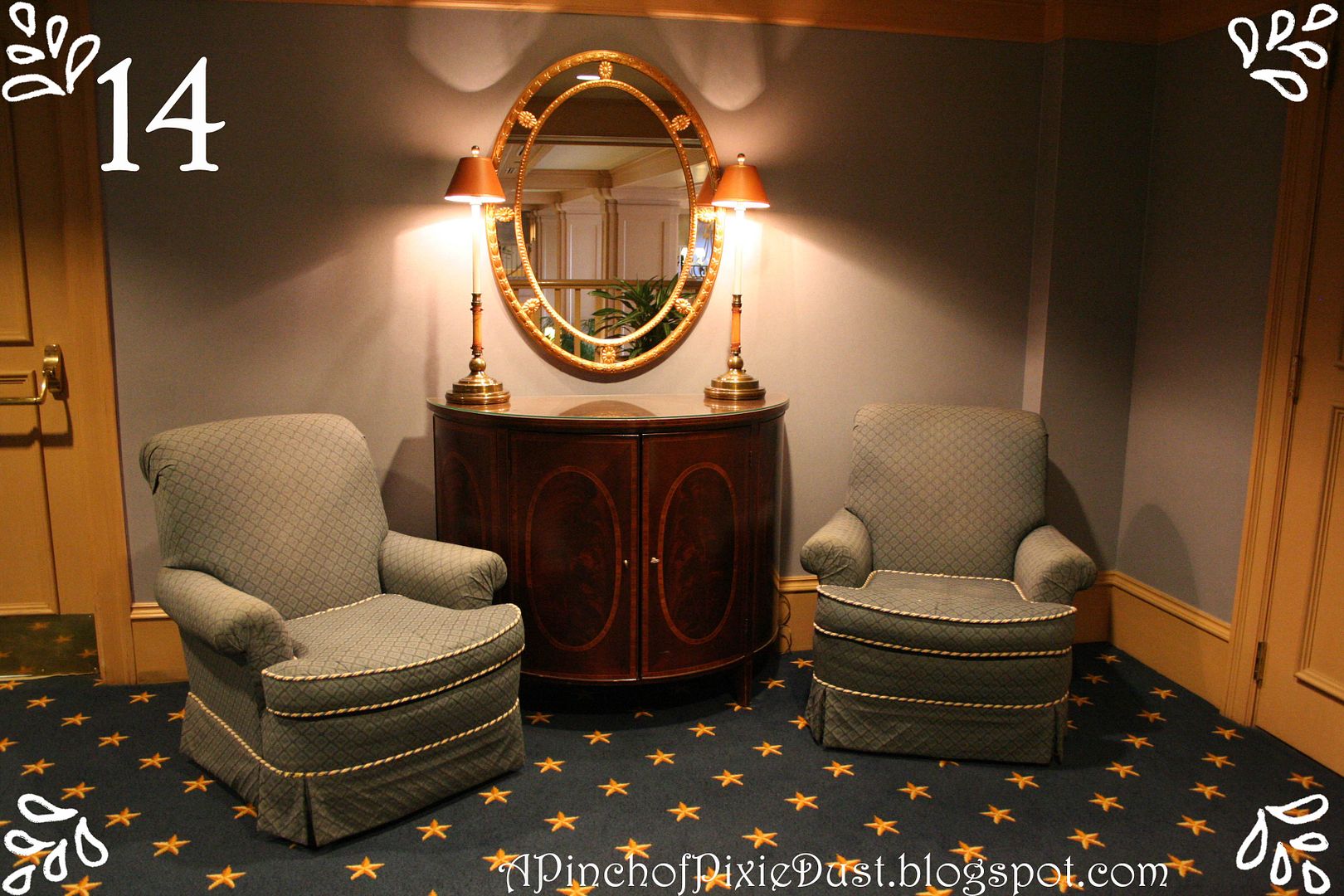 15. Kids can find a seat in these cute
fishie chairs
- but where?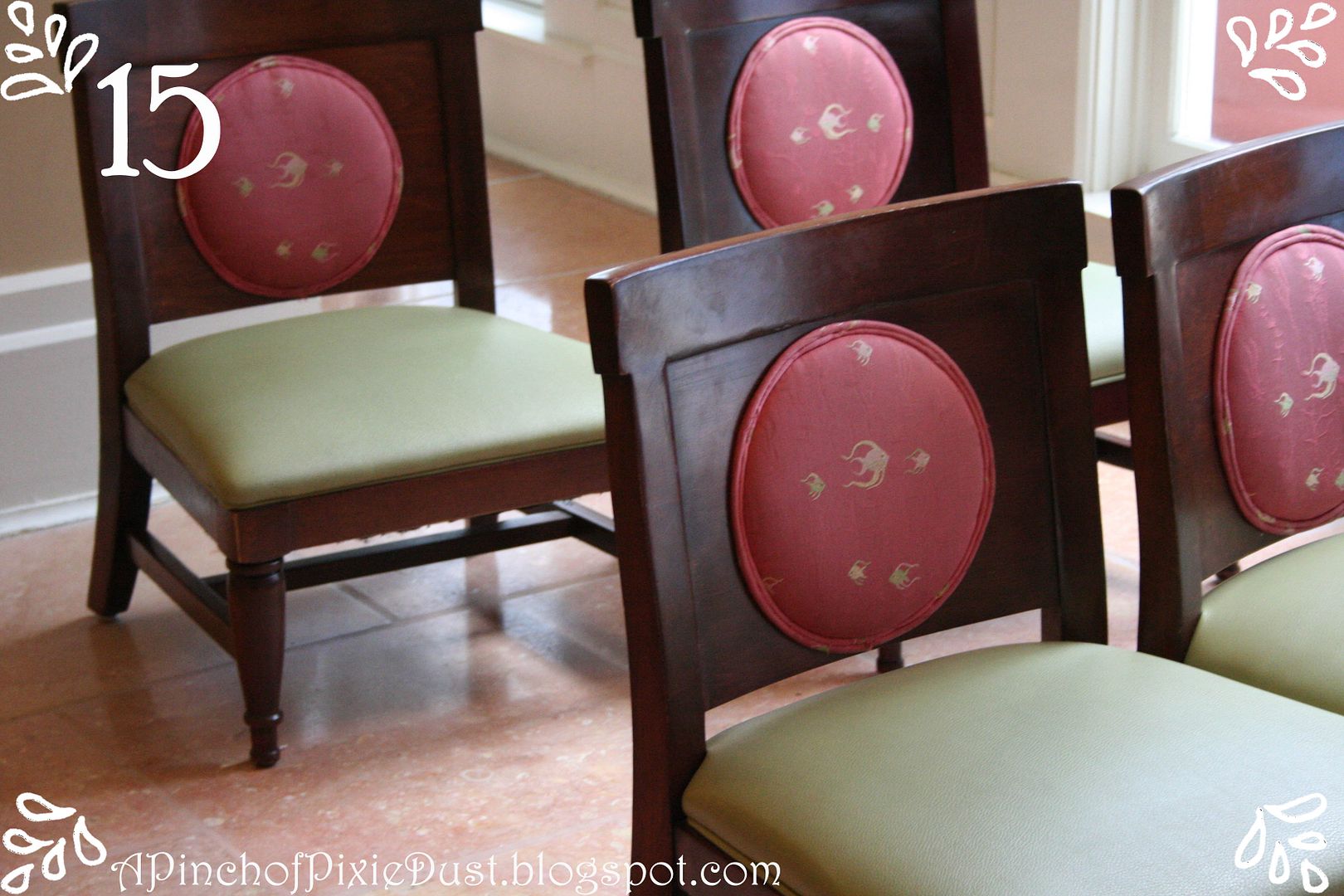 16. Even the
map stations
are elegant around Crescent Lake!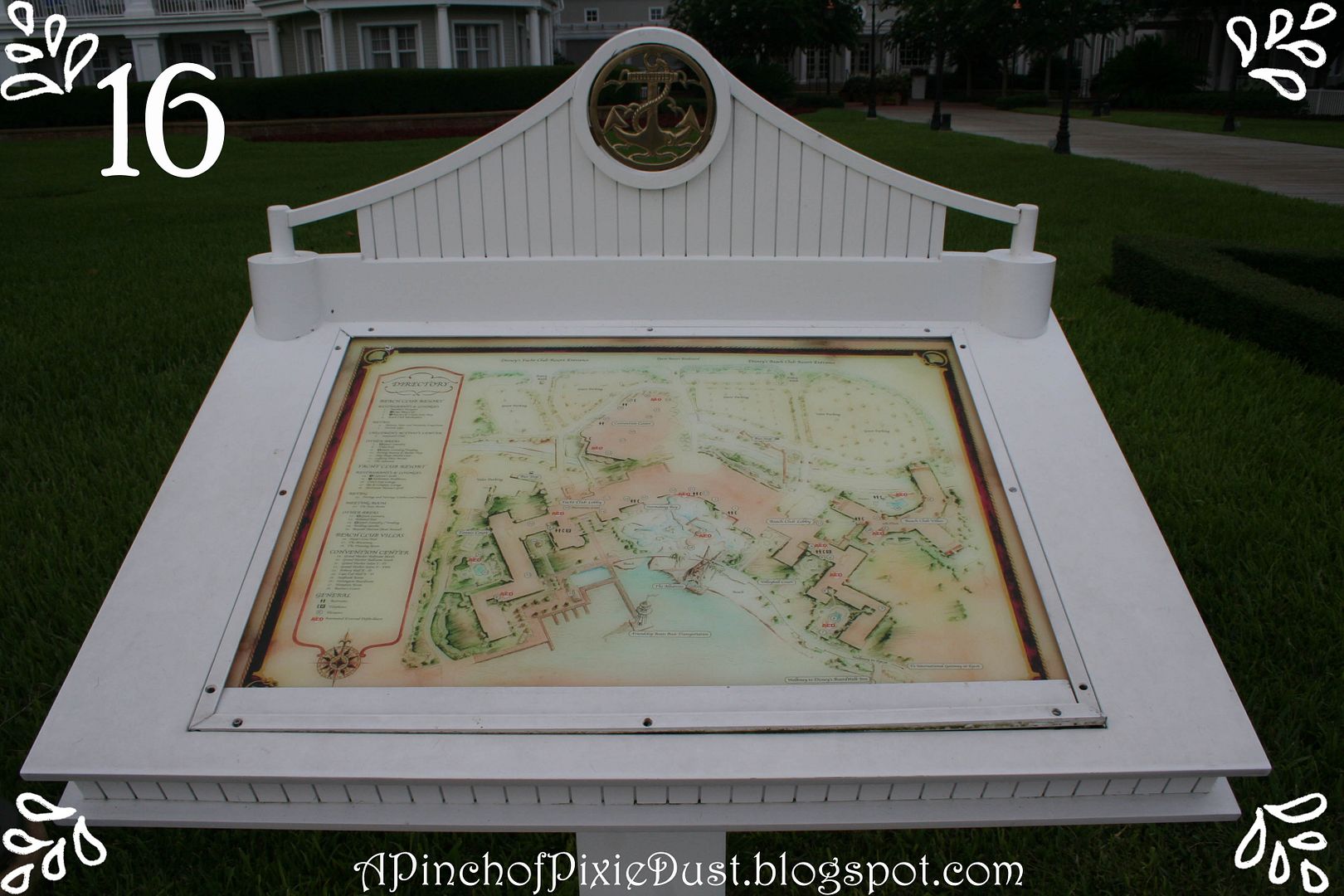 17. Have you ever sampled a
confection served with affection
?
18. Take a break from your searching in these
Adirondack chairs
!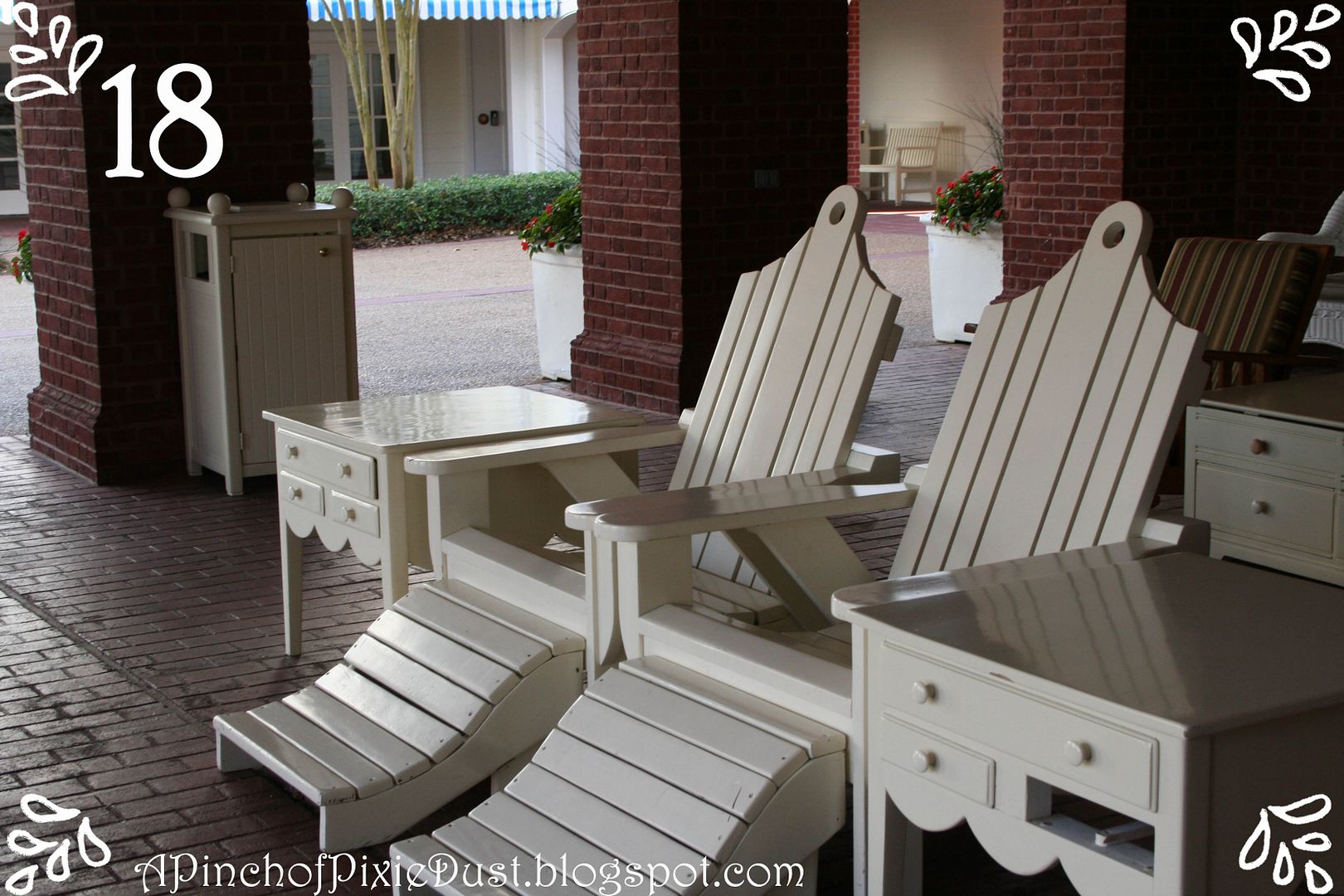 19. "It's deliciously cool inside."
Come Right In!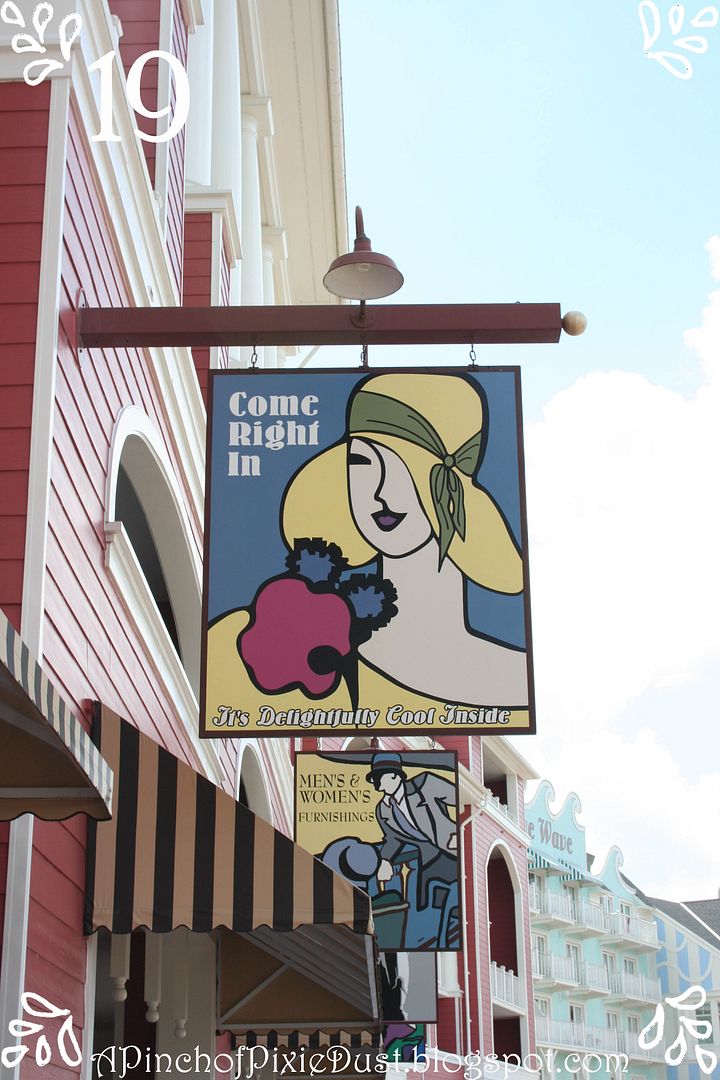 20. Once you've finished all that scavenging, you deserve a treat. Find your way to
Joe's
and give yourself a reward! ;)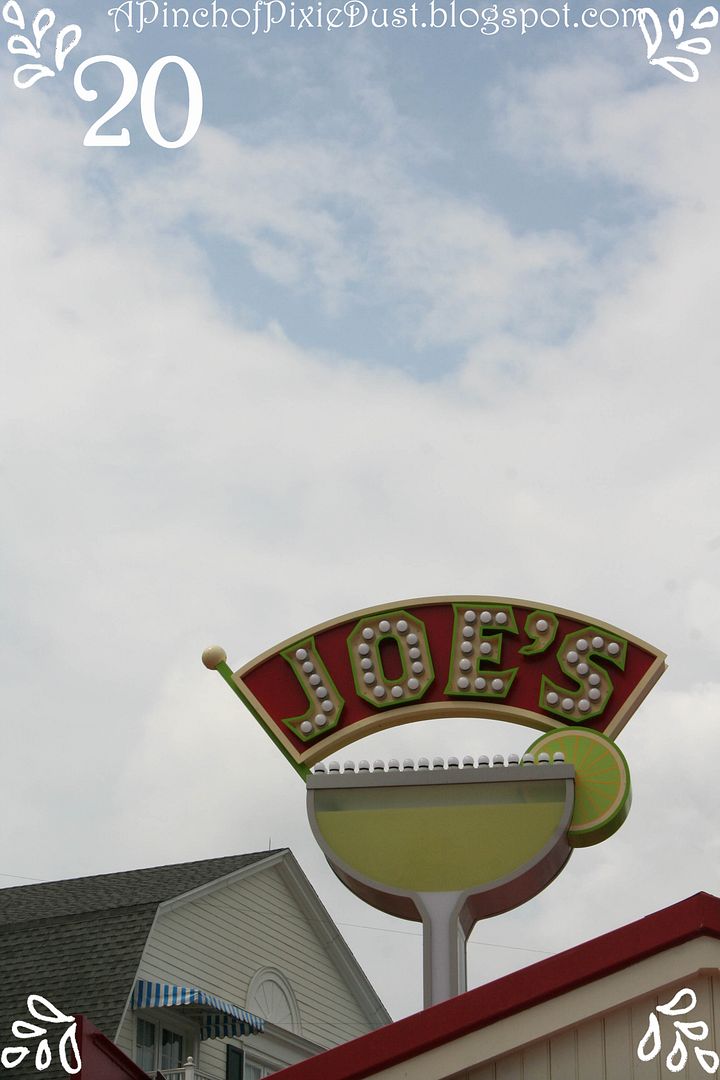 I'll be posting a link to the answer key soon. If you do take on the new scavenger hunt, be sure to tell me about it! And for more
Disney World Scavenger Hunts
, don't forget to check out
my ebook
!