So if you read my trip report over on the DISboards, you may have already gotten a surfeit of sweet treats this Monday! I just posted an update full of Disney cupcake research
I did around the Seven Seas Lagoon on our June trip.
Most of the cupcakes from the TR post I've shared on here already, but there's one I haven't mentioned yet...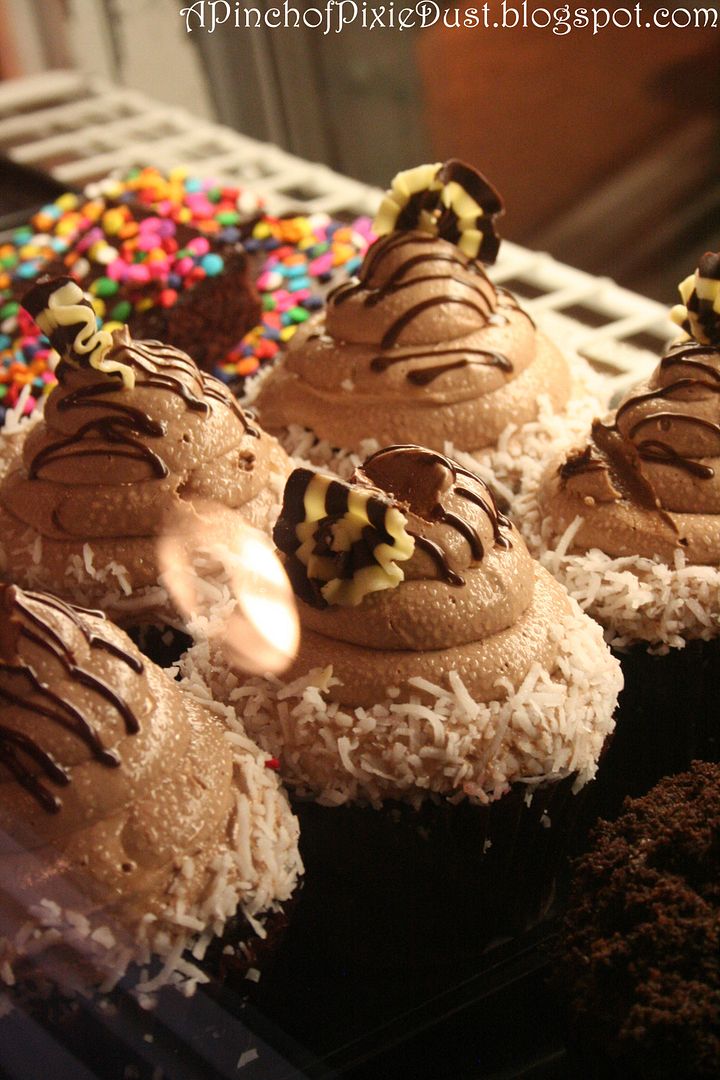 This, ladies and gentlemen, is a cupcake from the one and only Contempo Café. The chocolate buttercream looks nice...the chocolate cake looks good too... And the chocolate ribbon and the drizzle seem lovely.
There's coconut.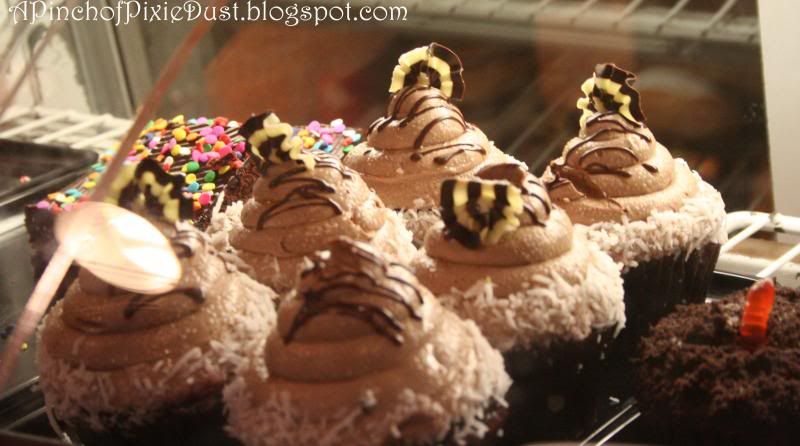 I'm sorry. I just can't do coconut. Even with the chocolate.
And apparently the filling in this cupcake is basically just one big wad of shredded coconut. So I decided not to try it. But if you like coconut you'd probably love it!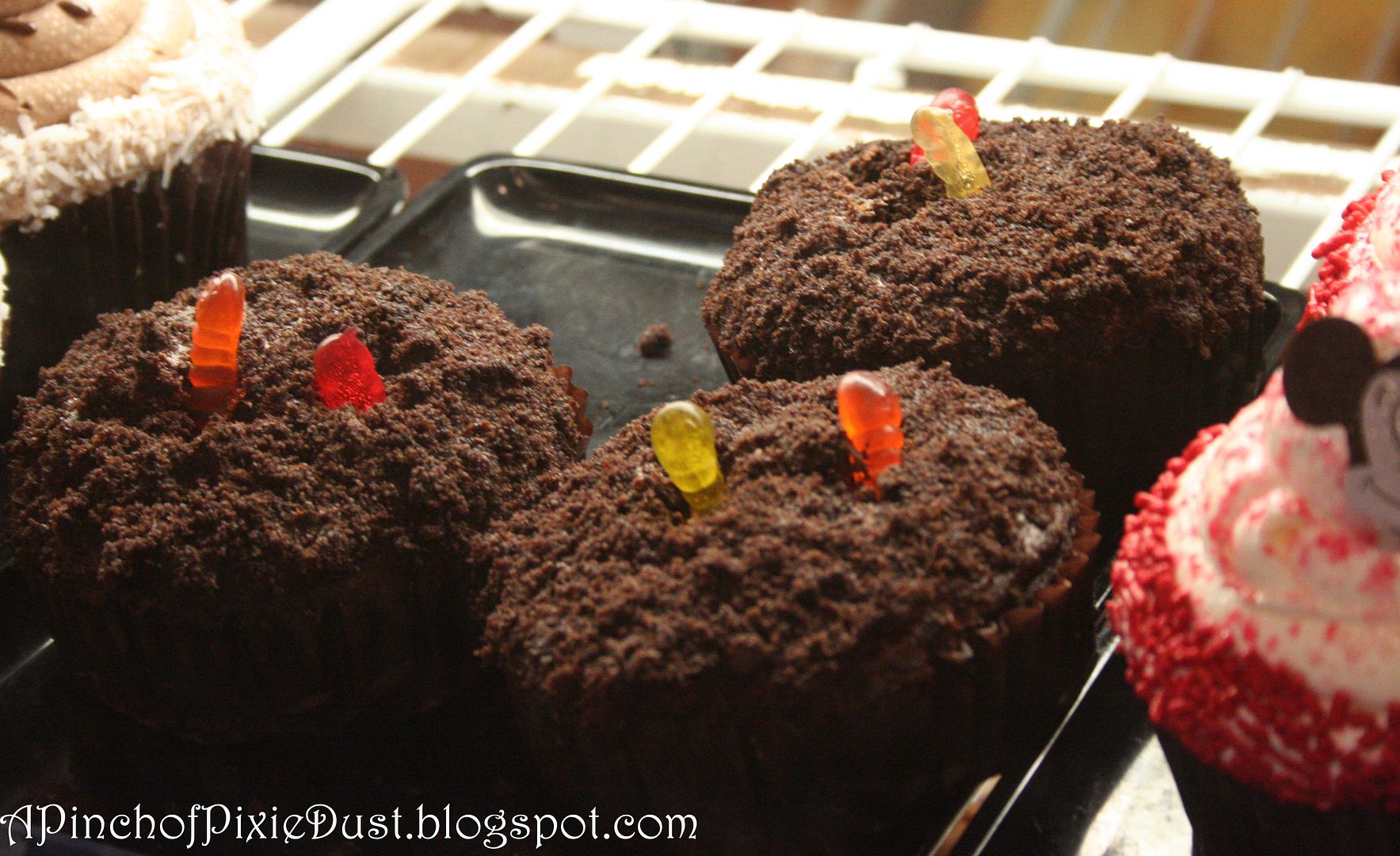 They did have the classic red velvet mickey cupcake and the worms and dirt, so it was good to see there was a non-coconut but still chocolate option. To find out what cupcake I did end up trying that day, you'll have to head over to the TR!
So what do you guys think? Will you be trying the new chocolate coconut cupcake?