It's been awhile since I last did a post about
charming disney nooks and corners
, so I thought this weekend, we could travel to one of the loveliest and most elegant spots at Walt Disney World...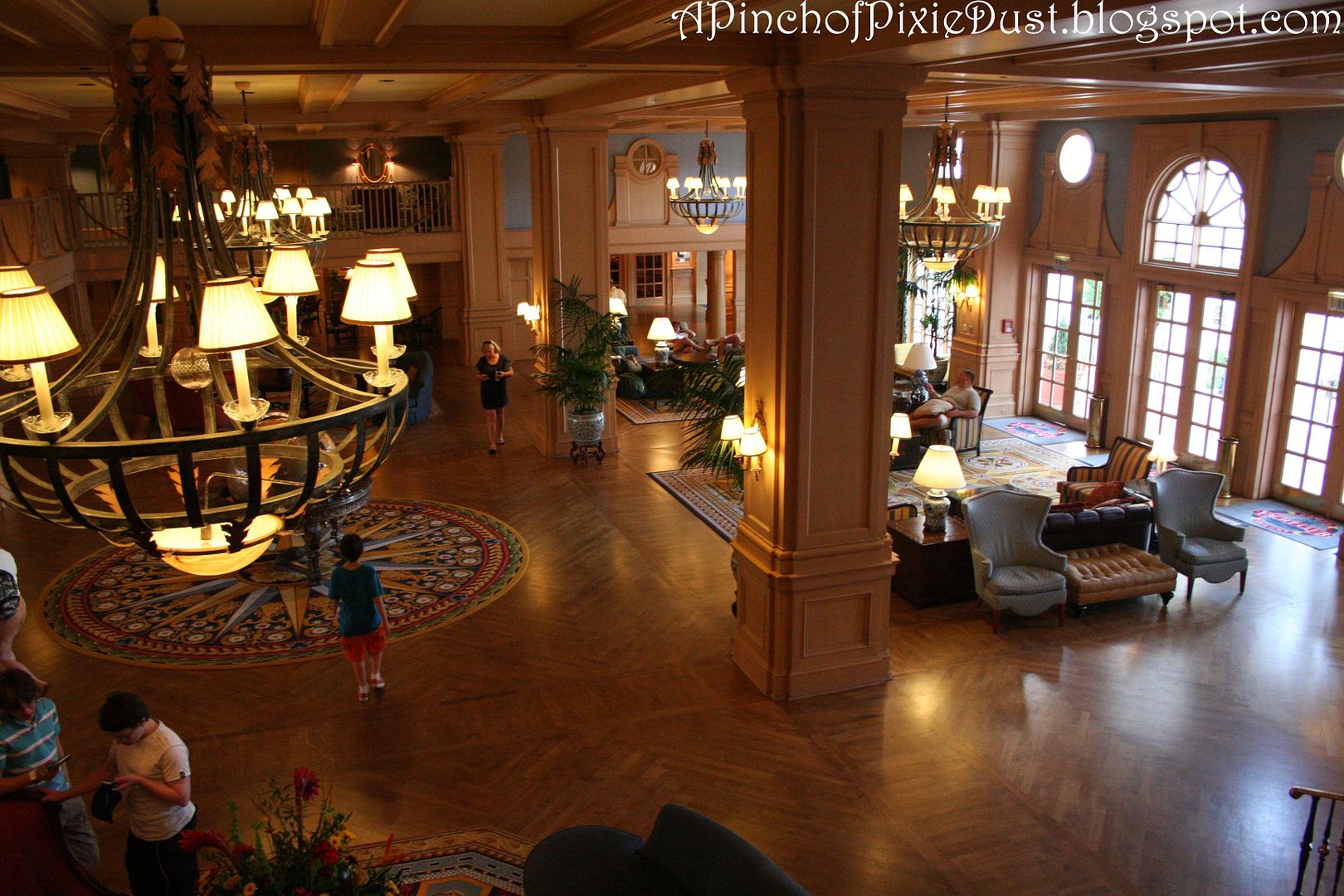 I'll bet you guys already know where we are, just from one photo! It's the Yacht Club Resort, of course! Ahhh...the deluxe resorts really do have some of the perfect comfy places to just relax or curl up with a good book...or, if you feel like it, write important memos...
Just above the lobby, set in a bookish little niche, you will find this important-looking desk waiting for any passerby-by who wants to take on the role of president of the Yacht Club.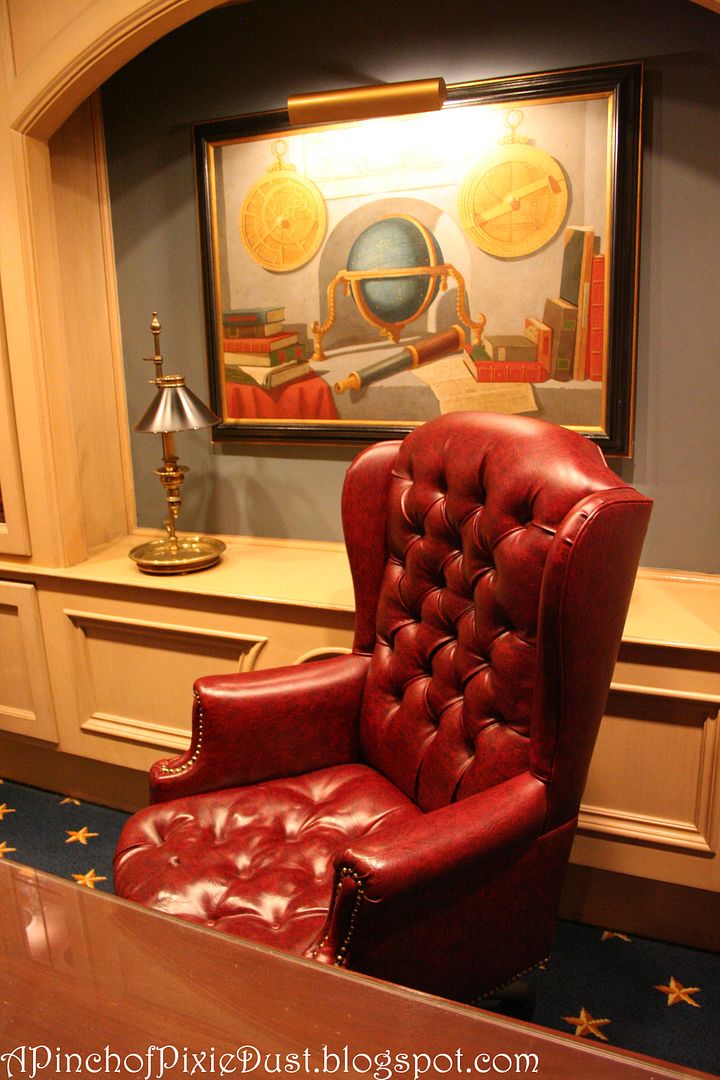 This totally looks like the Yacht Club President's office, don't you think?? ;)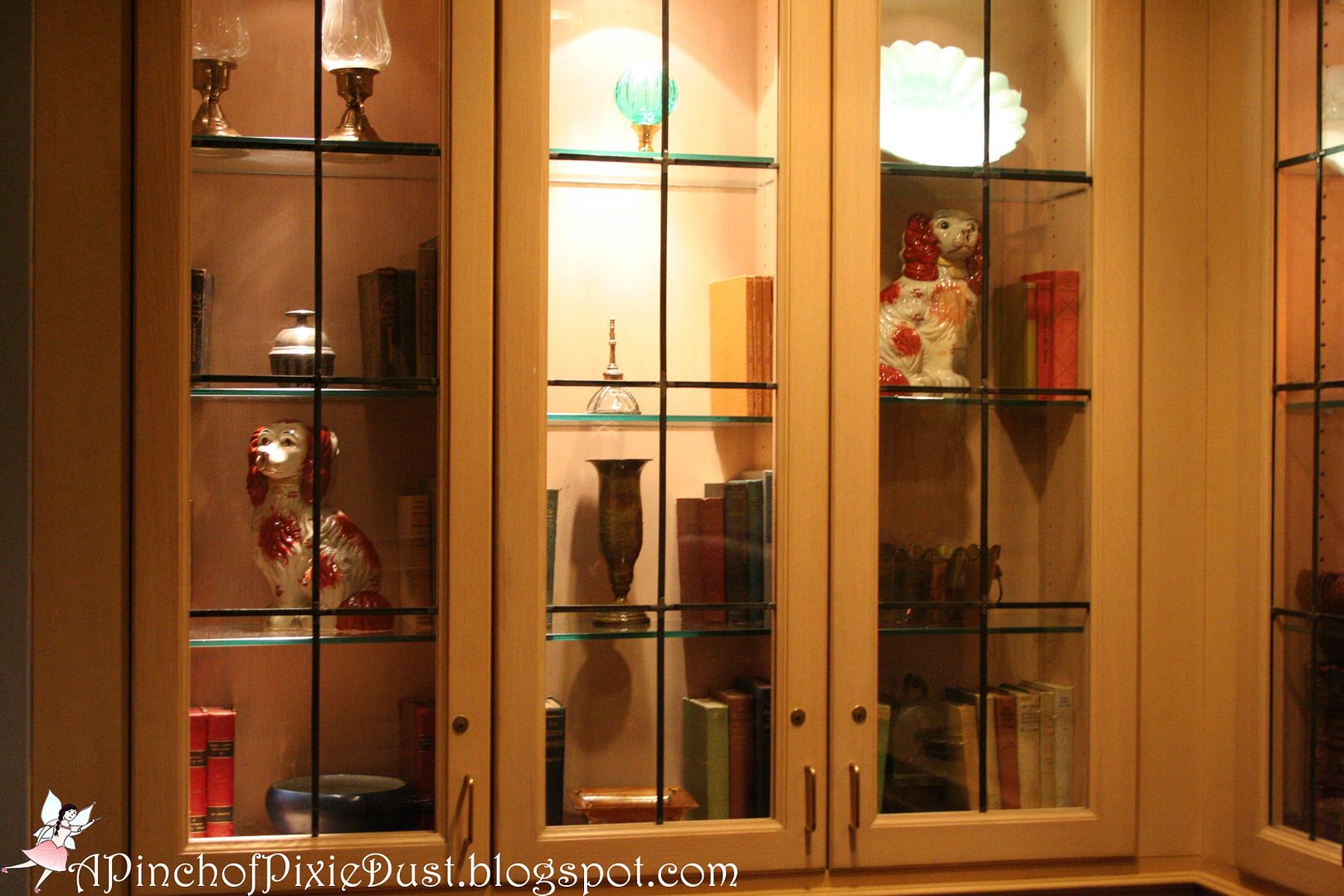 I always love looking at the random books and curios used as décor in areas like this. It's fun to note the book titles - although I bet the imagineers/decorators picked each tome more for its color and shape and size than its content! There was a family at the Boardwalk who left a trinket of their own on a shelf near the elevators, and it stayed there for years!
To get to this sophisticated little office area, you just have to go up the elegant Yacht Club stairs, and you'll see it directly to your left. But if you want a spot a little bit more secluded, turn off to your right and head along the narrow corridor that circles the lobby...
The nautical paintings are nice, but the part I love best is all the way at the end...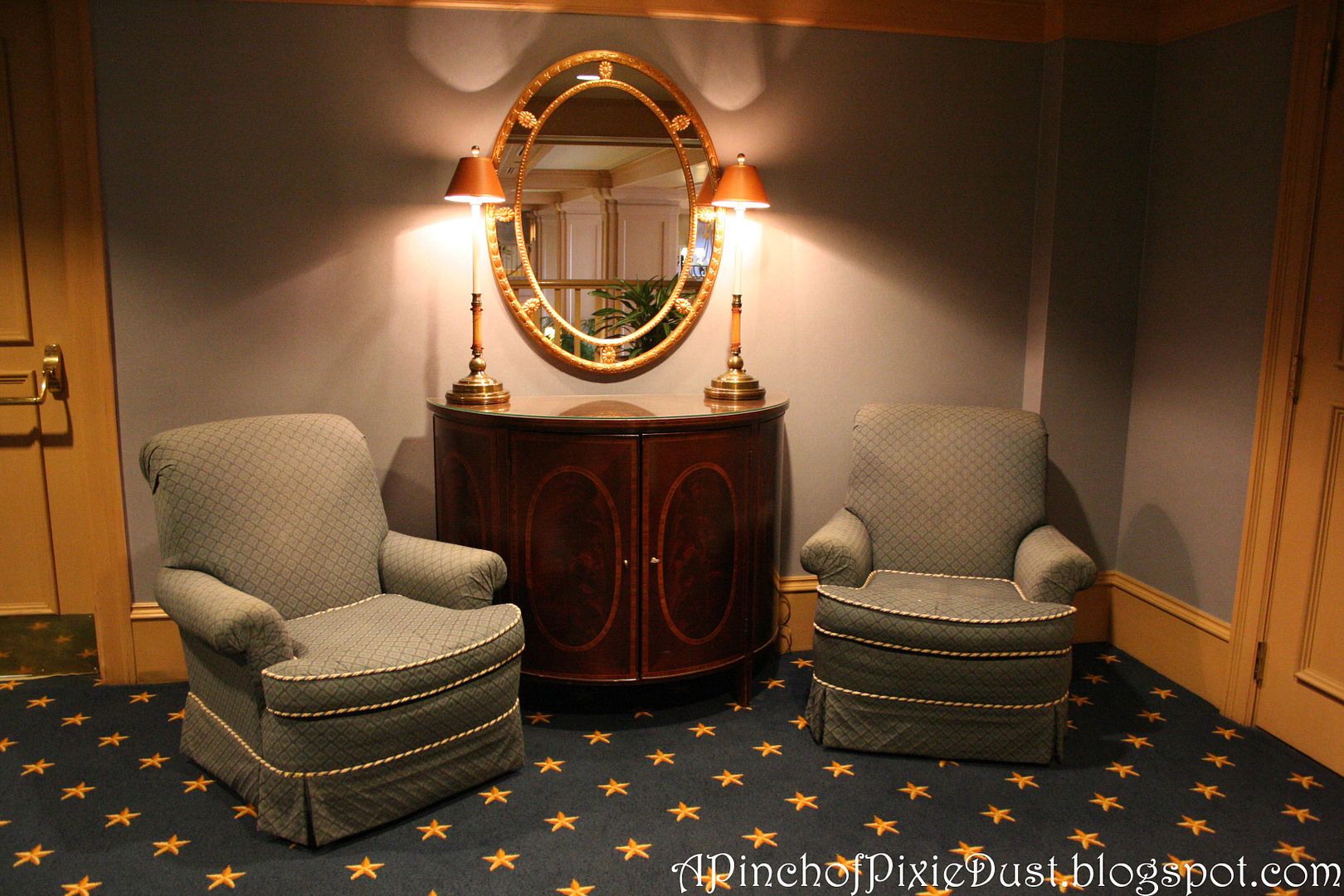 Now isn't this cozy? I love that Disney bothered to put a little sitting area in this tiny nook. The hallway dead ends here, and those doors lead to cast member areas. Apart from a stray CM or two, you will have this area all to yourself. The sounds from the lobby still come drifting up, and you can still look out over the railing to it, but it's like your own private parlor right in the Yacht Club!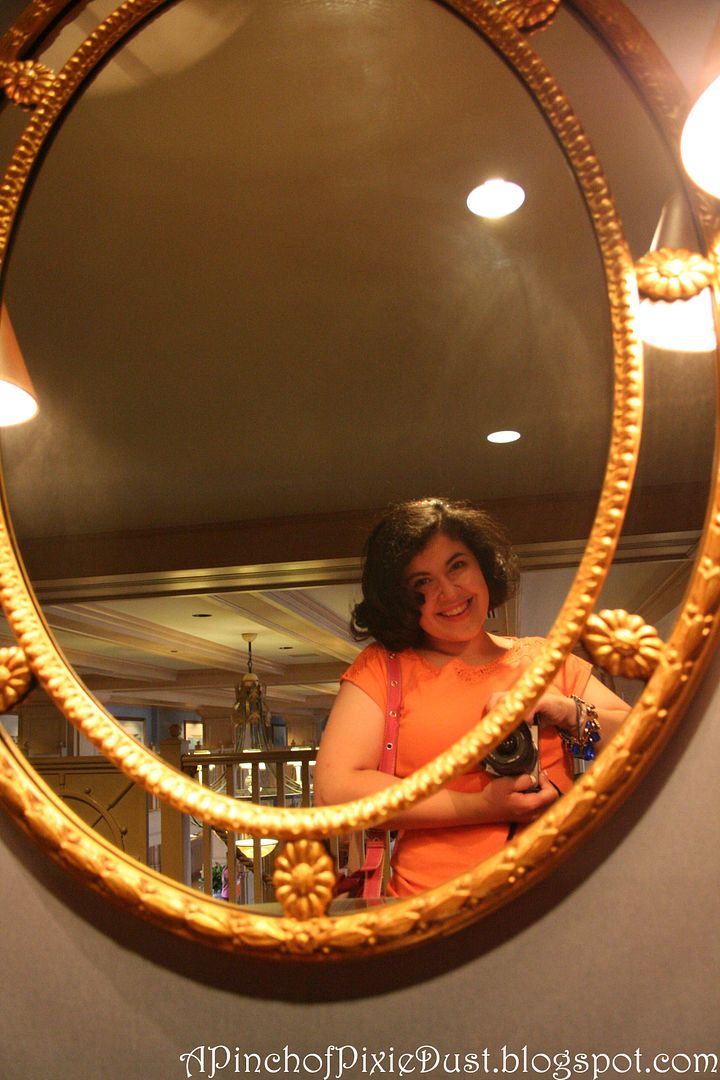 Cozy corners at Disney are THE BEST.
And if you feel like seeing this quiet corner in Vlog rather than Blog form, be sure to
check out my video
of it!