I'm squeezing in this Wednesday's Where in WDW trivia right before midnight strikes!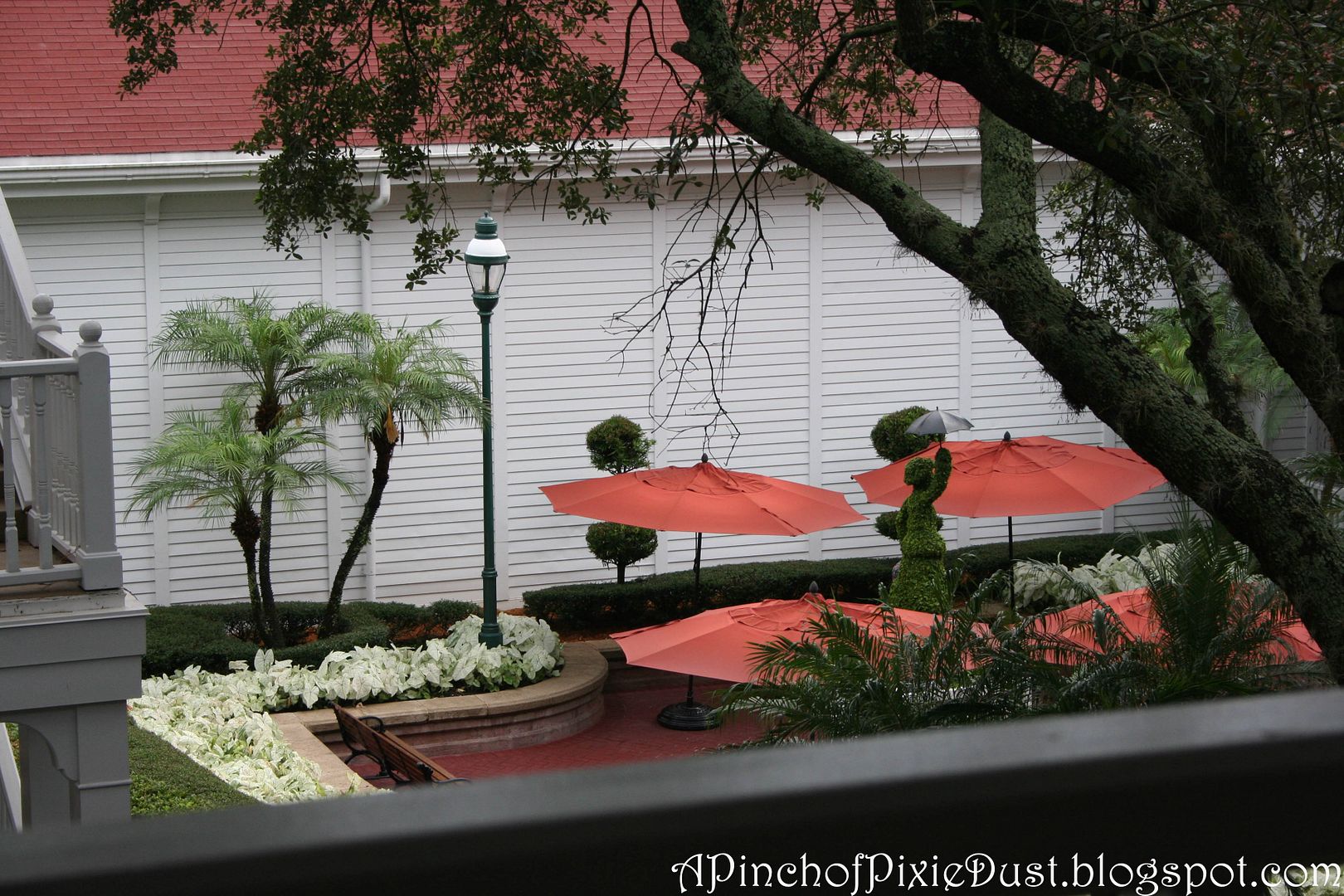 Have you ever seen this little courtyard? It's packed with umbrellas...and can you spot a certain favorite Disney character in topiary form down there?? She's carrying an umbrella of her own!
And you guys guessed the
croque monsieur
poster from last week correctly - it is indeed at the new Les Halles Boulangerie in the France pavilion at Epcot!