Does anybody feel like getting away from the real world and going on an ADVENTURE?
Yes? YES. Let's go.
Let's go back to France. It looks like it is going to take me forever to write about my entire Europe trip, but that's ok. I'm getting there. ;)
When I last left off, we had just finished our time exploring castles in the Loire Valley. The next morning we woke up early and climbed quietly down the narrow, winding staircase of our hotel in Tours...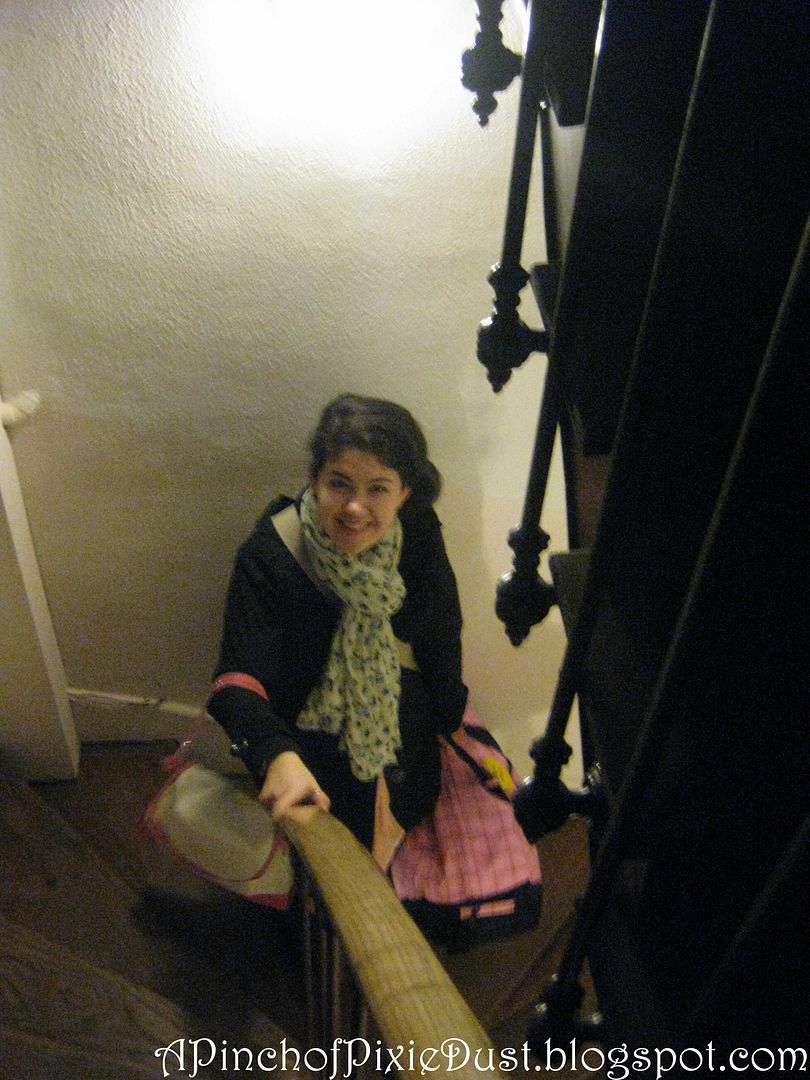 I had taken care of the check-out the night before, so we were all set to go, on to the next city!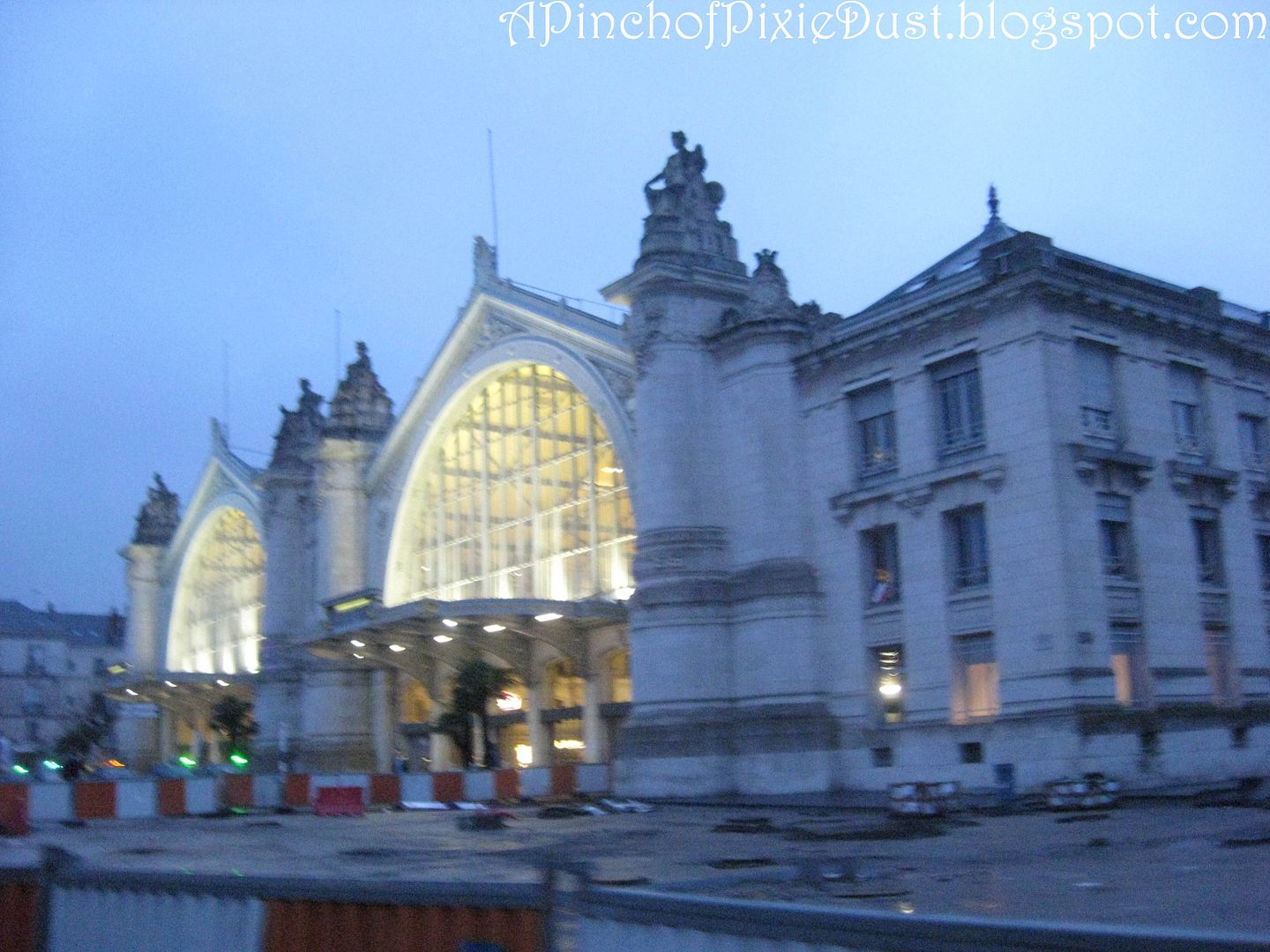 Train stations in France are so beautiful. I love those giant arched windows! We were in plenty of time - I would always rather just arrive super early rather than have to worry about missing a train. And there are so many fun things to look at in the stations...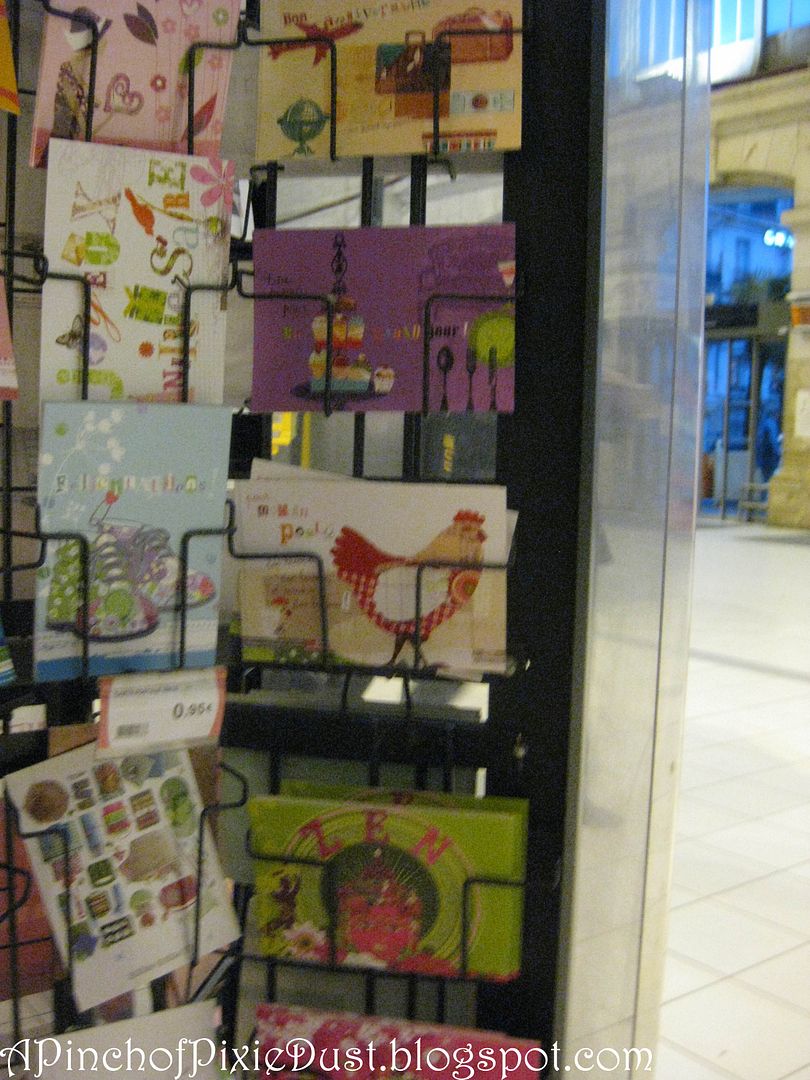 The Relay convenience shop had THE CUTEST colorful cards. Definitely stocked up on a few of those!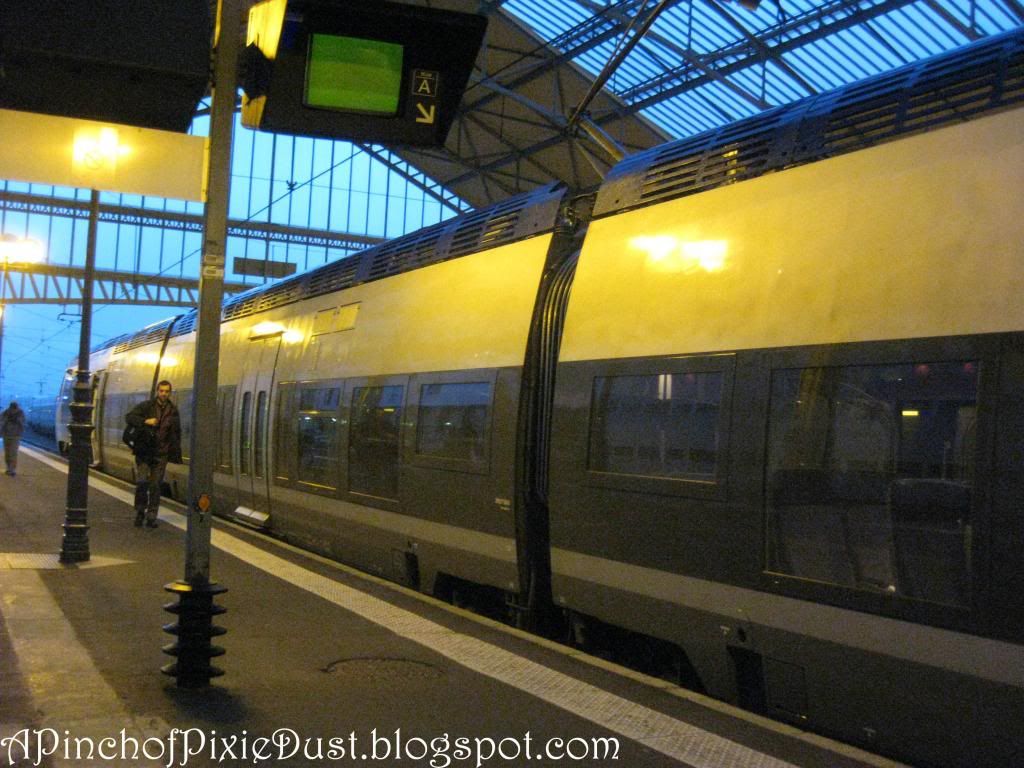 Our first connection was a short ride on a regional train that would take us to St. Pierre des Corps. I know, you probably don't care where we transferred trains, but I just think French towns have such romantic names, I figured I'd include it! We arrived in St. Pierre des Corps on time, but when I tried to figure out what platform our next connection was leaving from, I was left scratching my head.
"RETARD" is a word I am familiar with - it means LATE. But our train didn't say retard, it said SUPPRIME. I had no idea what that meant, but I had a feeling it couldn't be good.
This was the part of the trip when the unseasonably cold March weather hit - there was SNOW in many parts of France, and it was seriously messing with the trains. It was bitterly cold on the platform in St. Pierre des Corps, but luckily we snagged some seats in a heated salle d'attente (waiting room). I left Porthos to mind the bags while I went to the office to try to figure out how we were going to get to La Rochelle (our next destination).
The conductors there were SO nice, but they didn't speak ANY English. They gave us a new itinerary, but as I was looking at it I noticed there seemed to be an earlier train than the one they had put us on.
It was so comical - there I am, trying desperately to remember French vocabulary from high school to make myself understood, and the conductors patiently explaining what is going on...if only I could understand what they were saying! I still didn't even know what had happened to our original train or what supprime meant.
At last I caught some words I knew: the earlier train I wanted to take was still in Paris. The conductor said this with a grave shake of his head, as if it might never leave Paris. He seemed to be saying that my new train to Poitiers would be the best one. As it turns out he was completely right - we watched with some anxiety as almost every train on the board became more and more delayed, but our train (though abominably late) DID eventually leave, with us and our things on it.
Oh, and just so you know, supprime meant CANCELLED.
PHEW. Well that was an adventure, but I have to admit I rather prefer reliving it and laughing about it in a blog post to sitting on a freezing cold platform watching slowly as train after train gets cancelled. Although the feeling of utter relief when our train finally started moving away was almost worth the angst.
It was a perfectly restful ride once we were on the train, whizzing through the French countryside.
Our change in Poitiers went fine. We made sure to composter les billets in the cute yellow machine...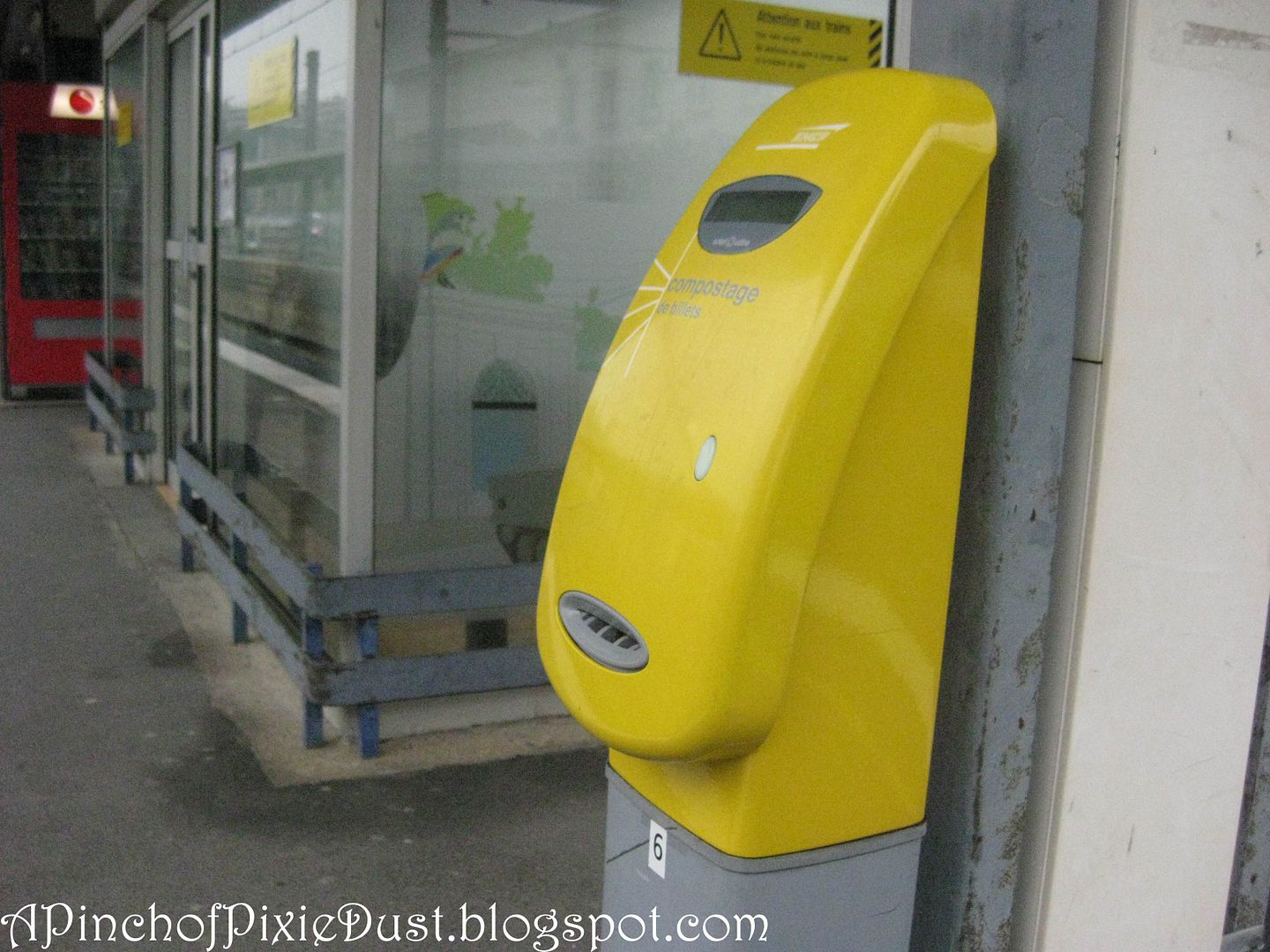 Composter les billets is a phrase I DID remember from high school French, but all it means is validating your tickets so it didn't help me much. Why I couldn't have remembered a more useful word like supprime is beyond me...
On the last leg of our journey to La Rochelle we were handed a questionnaire about our train experience. I'm not sure they picked the best day to hand out surveys, considering that probably everybody was having terrible train luck, but I enjoyed trying to puzzle through all the words.
Sometimes, if a word sounds like an English word, you can make a pretty good guess. Look at Q9, a few lines down. They wanted to know what we thought of "le sentiment de tranquillite dans cette gare." I read that as: the feeling of tranquility in the station. I don't know if that's what it actually means, but I like reading it that way, so let's go with it. LOL. It was pretty tranquil in the waiting room, and it was warm, so I gave them high points for that!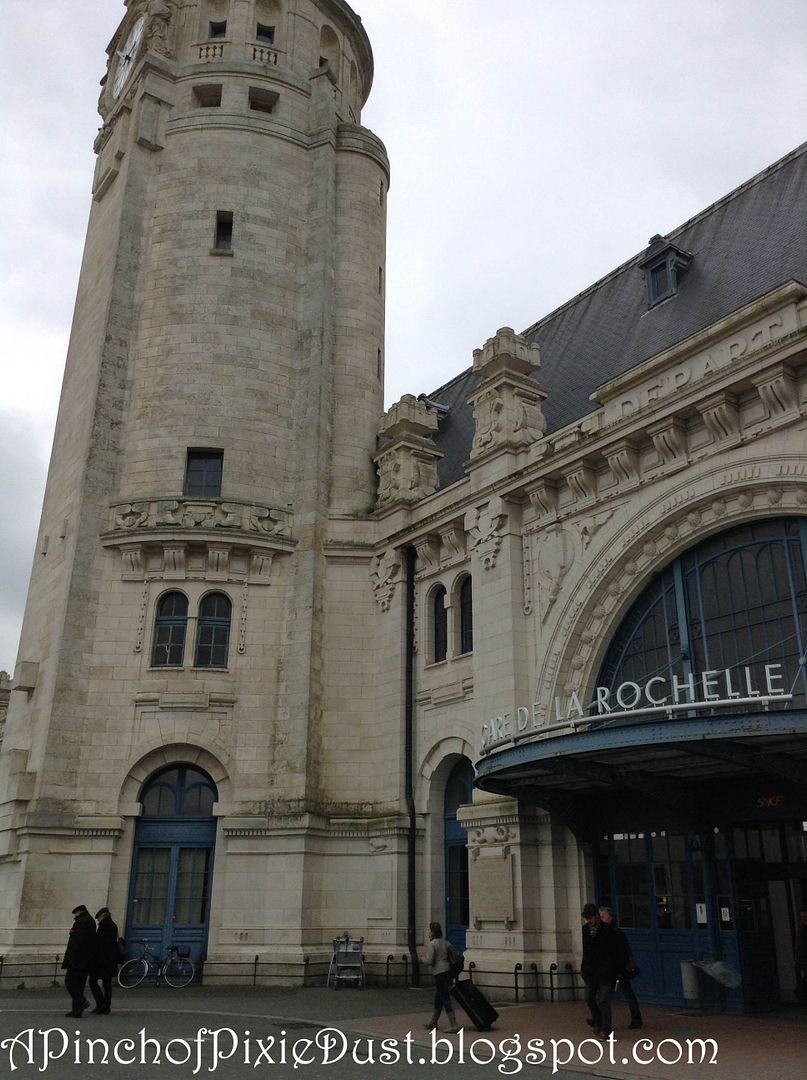 At last, around 3pm, we arrived in La Rochelle. We had originally been scheduled to arrive at 10:30am. OOOF. But that's another good thing about adventuring vicariously in blog-form. You can skip over five hours in just a few paragraphs. ;)
And once we arrived, it was all worth it. First of all, look at that station. Yet another totally epic French building. It was about a fifteen minute walk from the gare to our hotel - but at least half of that walk was through the gorgeous old town!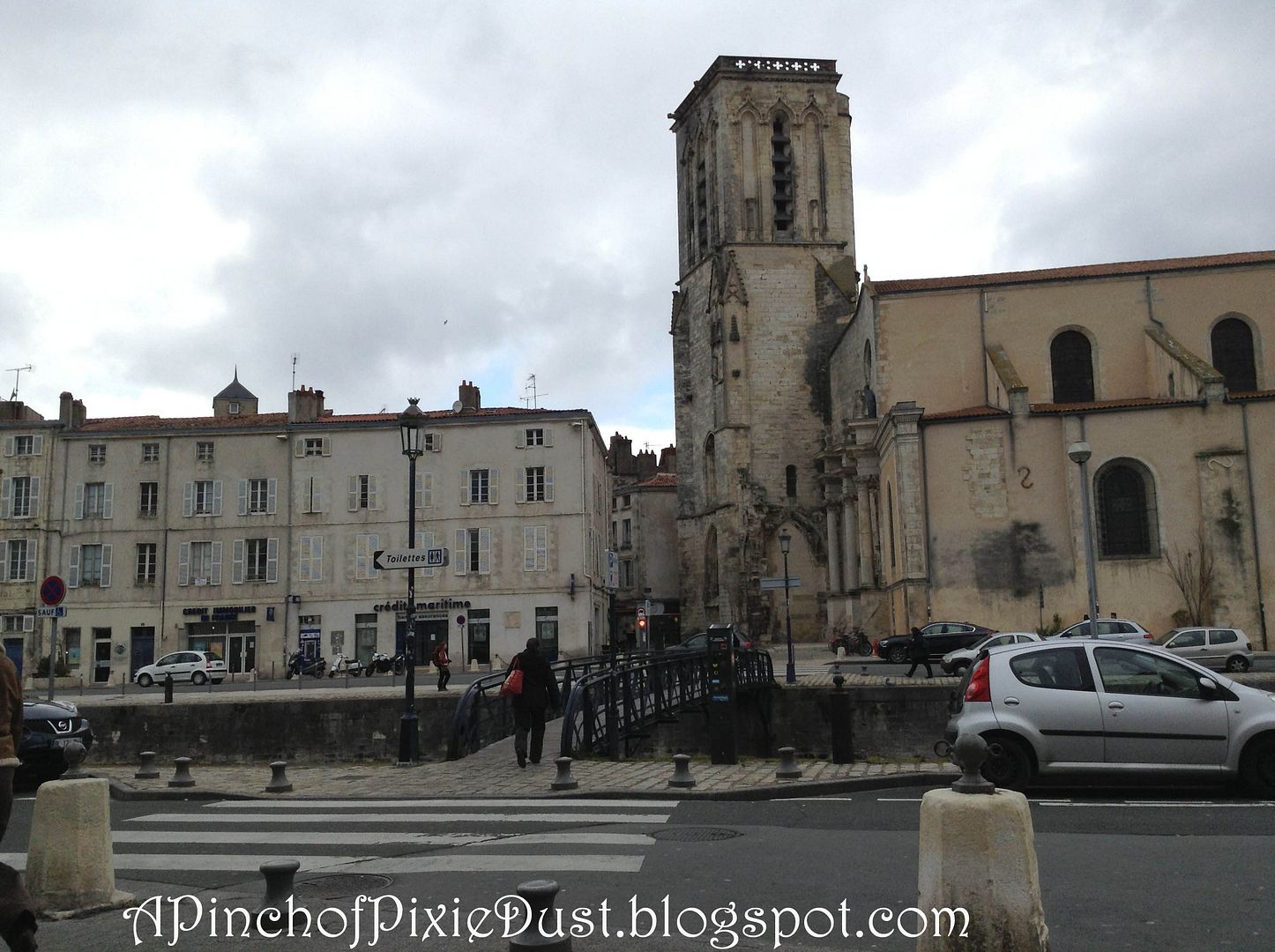 La Rochelle is right next to the sea - you can always FEEL the ocean in a port city, even when it isn't in your line of sight. It's a certain freshness in the air, a certain light in the sky. La Rochelle has been populated by sailors for centuries, so you can see it in the streets and buildings as well!
I can never pass by an old church without wanting to stop in, and luckily my brother was willing to humor me, even with our heavy bags. This one was a true sailors' church. There were even model ships hanging above the aisles: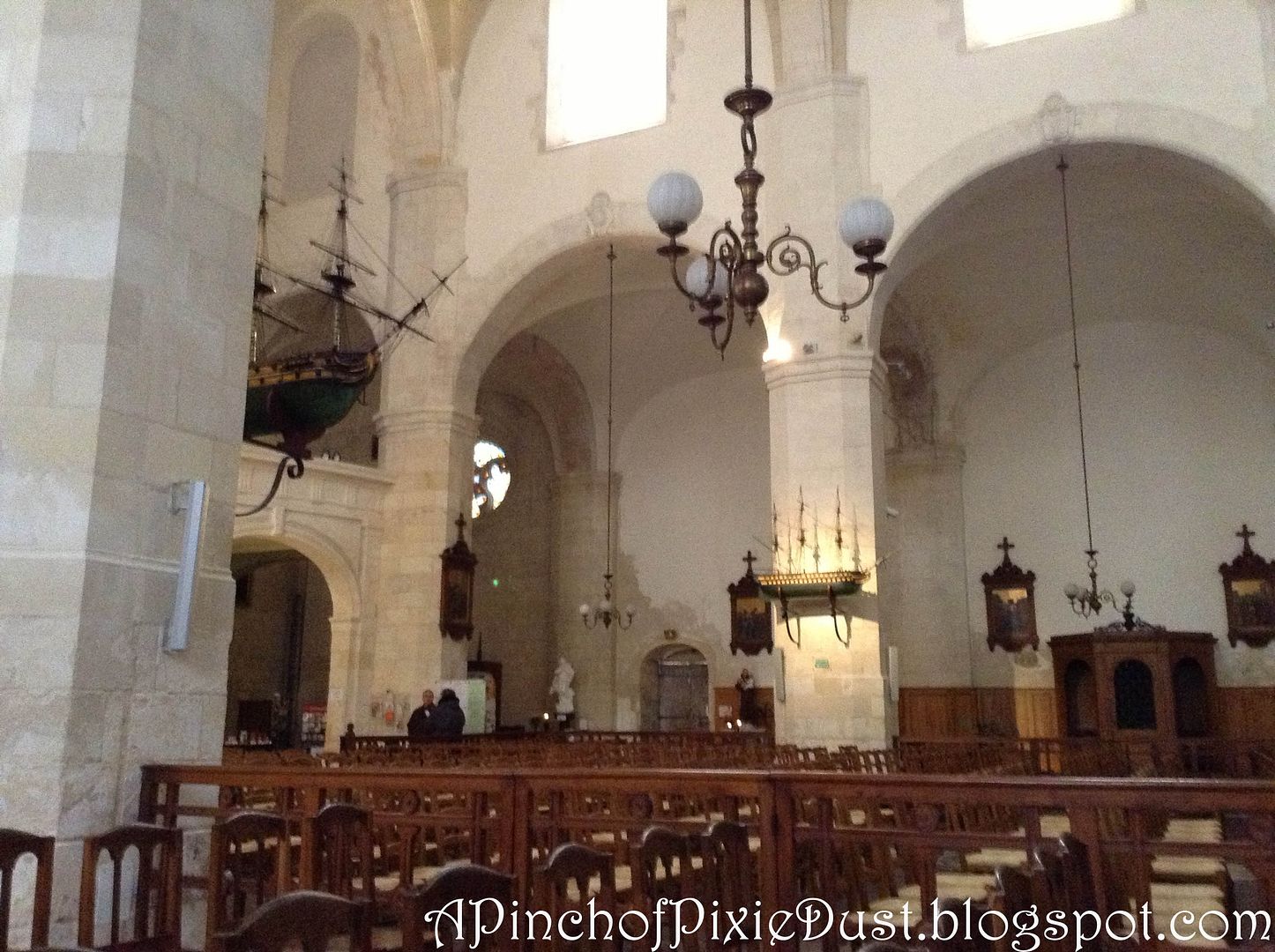 Can you spot the ships? HOW AWESOME IS THAT? Just standing there in the quiet, imagining all the generations of mothers and sweethearts and families praying for the safe return of a loved one was pretty incredible too.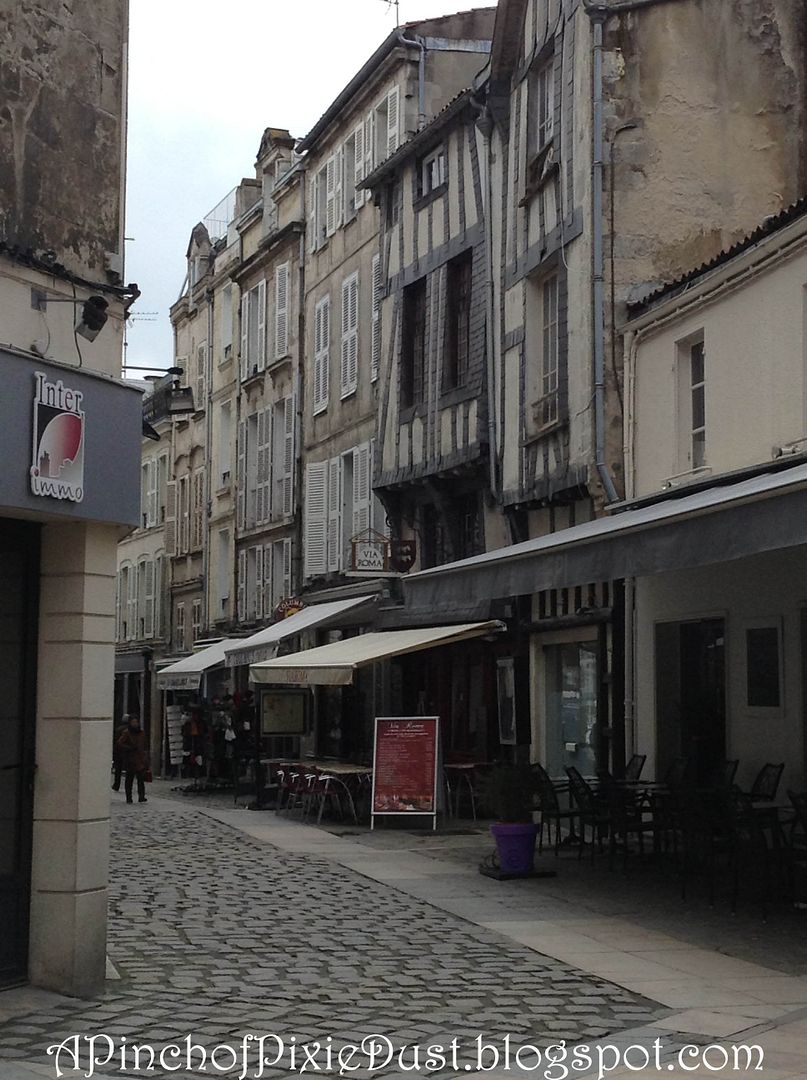 Walking through those cobbled streets was tantalizing - we really wanted to get to the hotel, but every moment we were passing a cafe or boutique that I desperately wanted to stop in.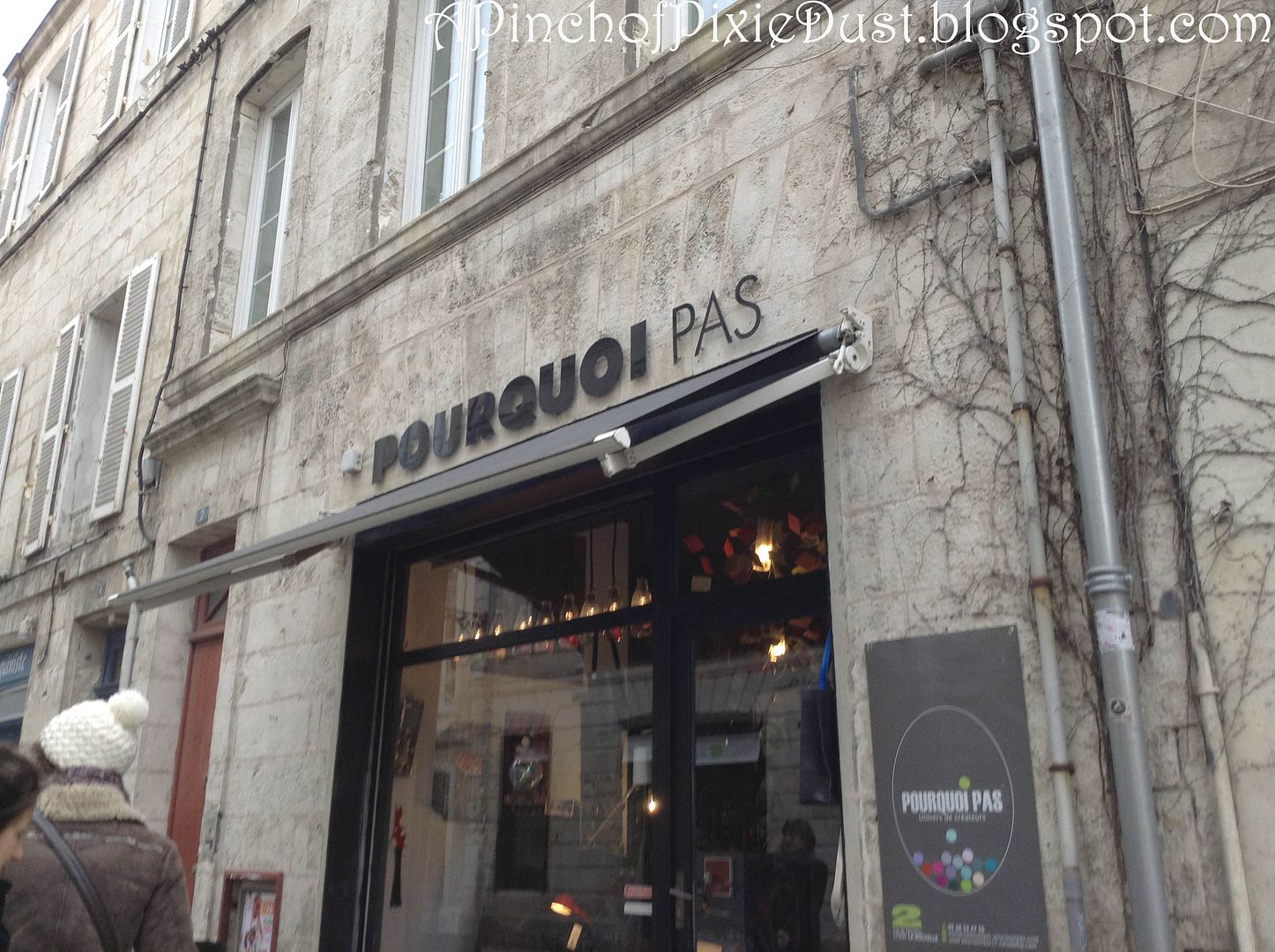 I loved the name of this shop: "Pourquoi Pas" means "Why Not?"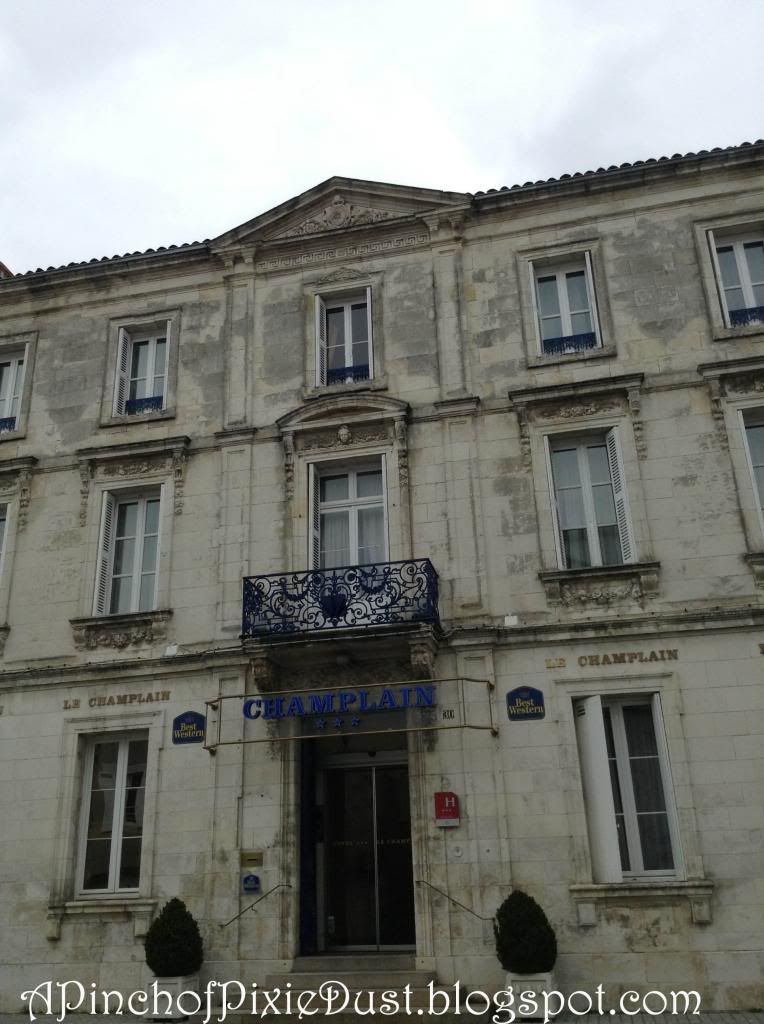 It was simply WONDERFUL to find ourselves on the steps of our hotel for the night, Le Champlain Angeleterre. It's actually a Best Western, but it did NOT look like a typical chain hotel in the states.
THIS is the staircase leading to the rooms. Ummmm...can you say MAGNIFIQUE?? I really want to know more about this building - it must be an old mansion. There were all these lovely nooks and corners...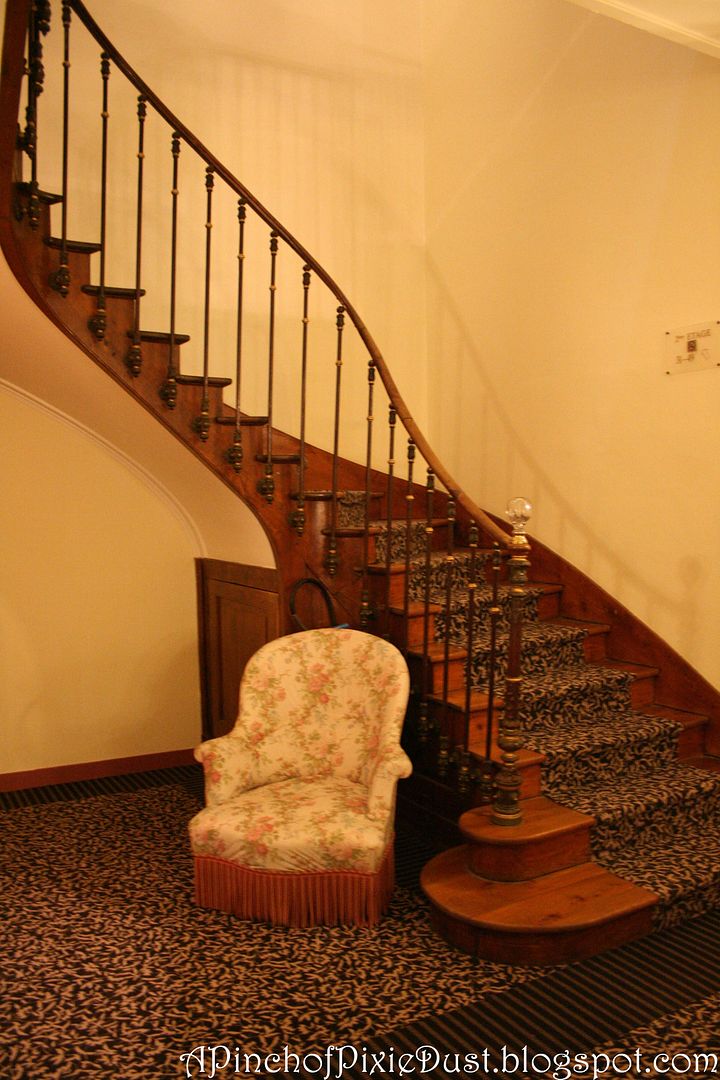 I instantly fell in love with this place. I mean, I had kinda already fallen in love with it from looking at photos online, but it was just as gorgeous in person. I felt like a comtesse who could pick from one of her many parlors to sit in and relax...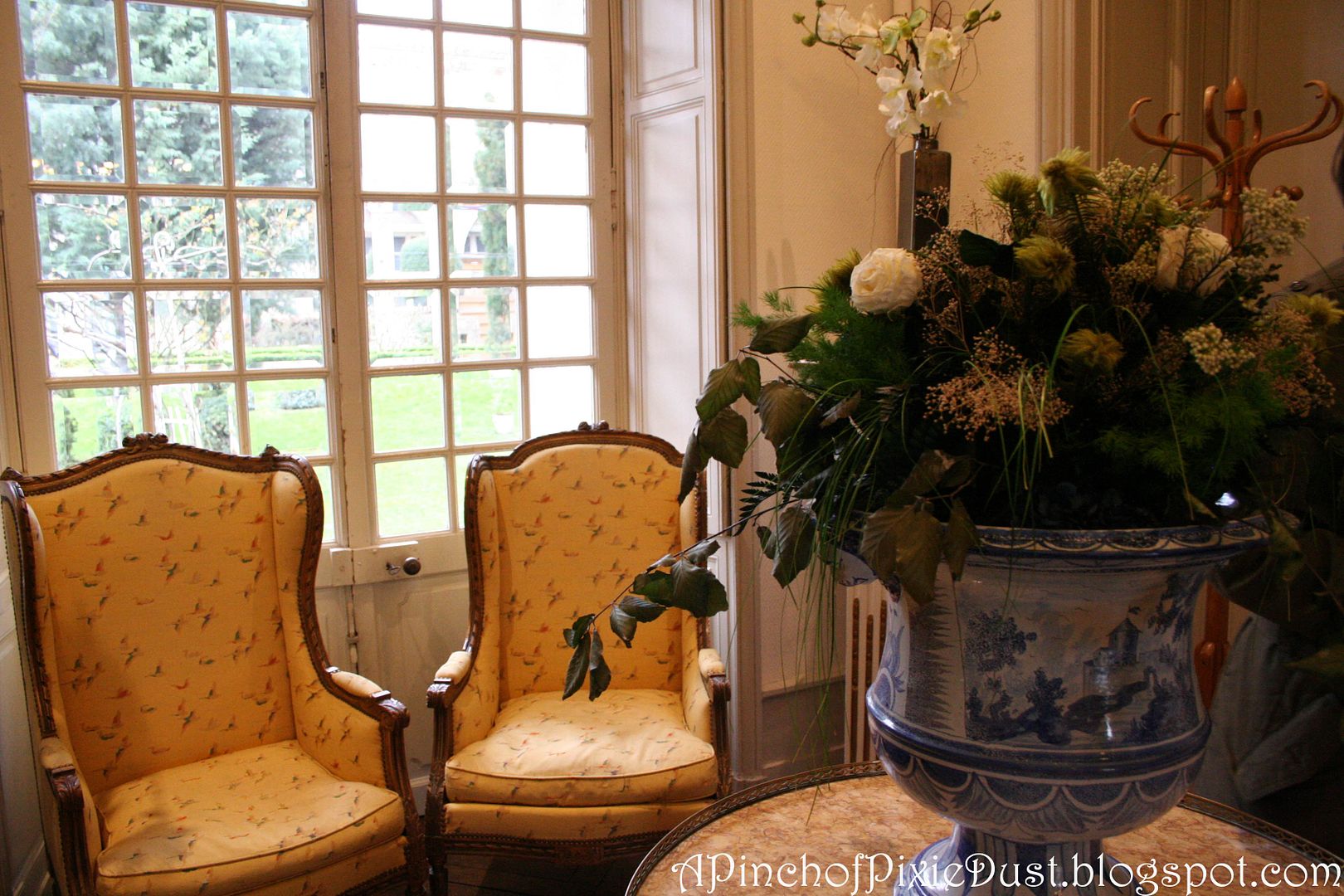 Shall it be the yellow chairs looking out over the gardens today?
...or perhaps the green gilded ones at the top of the stairs?
Alas, there was not time for relaxing. We only had one night in La Rochelle, and we had just lost five hours of city exploring time. We were eager to get back out into the city.
The lady at the check in desk could not have been any nicer. I had left a note on the reservation that my brother and I were looking forward to staying with them, so she gave us a room with twin beds. It turned out to be the best room ever.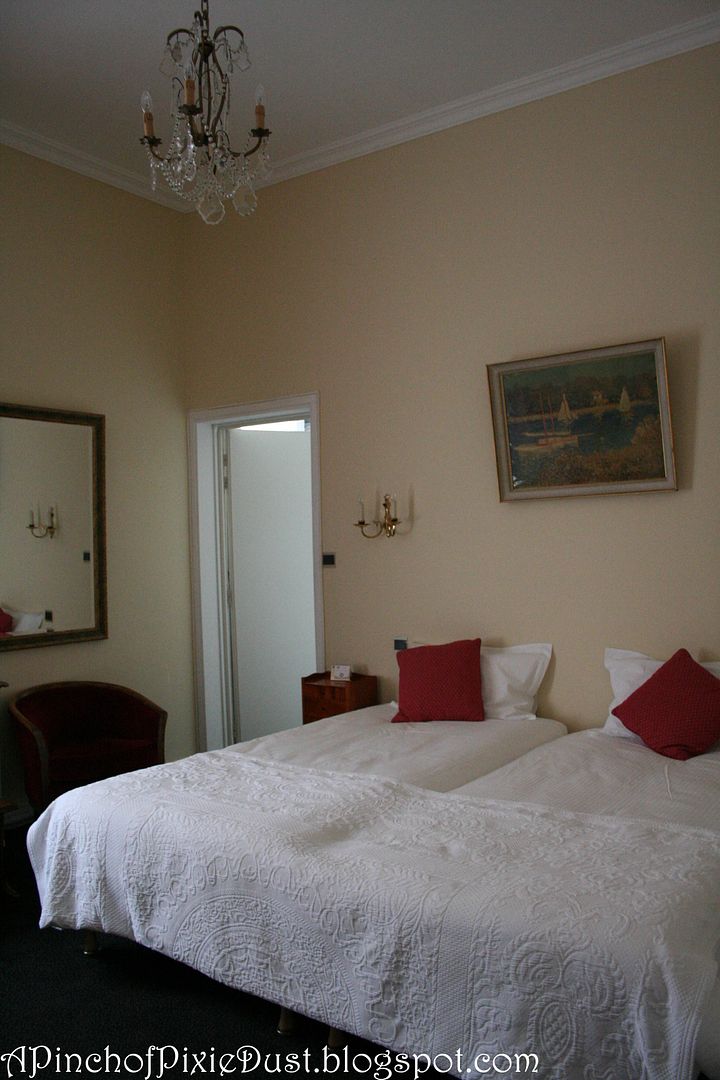 First of all, it had a CHANDELIER.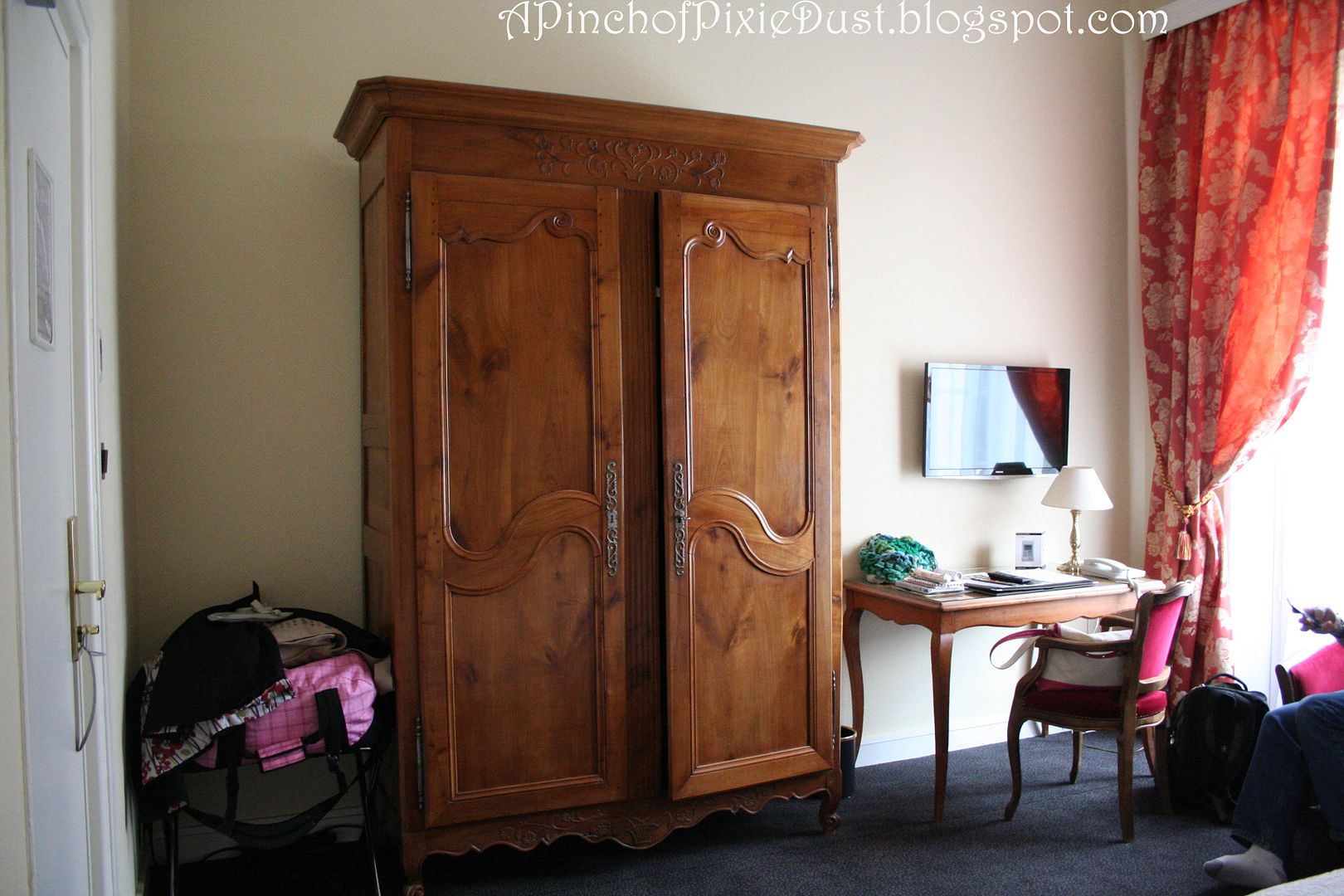 Secondly, it had a ridiculously large wardrobe that once again made me feel like I had stepped into Belle's room from Beauty and the Beast. (Once again, however, the wardrobe sadly never started singing...)
It had these ridiculously big and regal curtains, and just look at that desk!! I guess I'm rather easily impressed. Give me a writing desk and a pretty chair, and I'm in raptures. ;) As you see, I set up camp there immediately.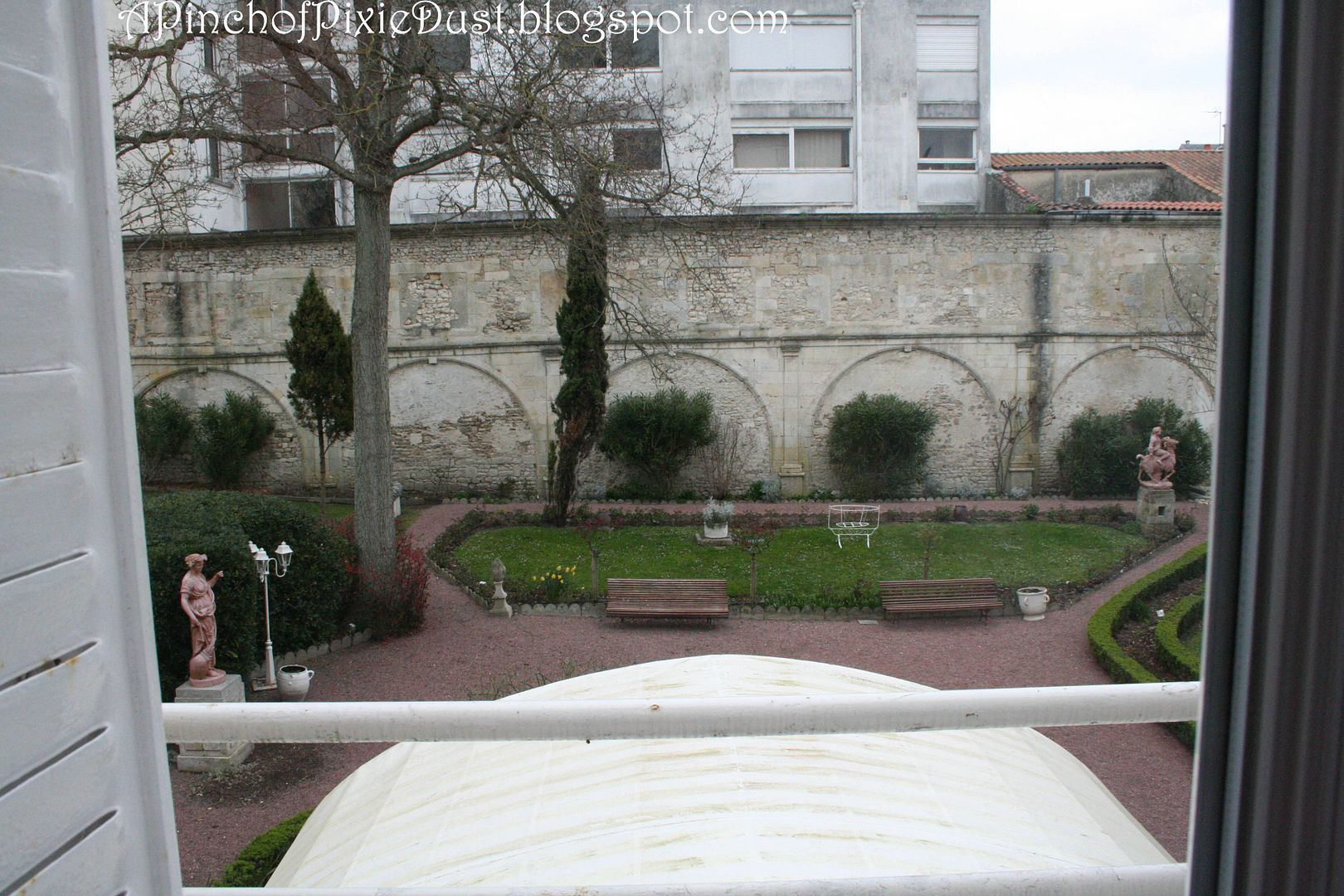 Also our window looked out over the garden! The garden had been mentioned in the video on the website as an excellent place for "disputer et reflechir" - discussing and thinking.
Eager as we were to disputer et reflechir, that would have to wait. First it was time for some exploring and something to eat.