I have some MAJOR Minnie Mouse cuteness to share today...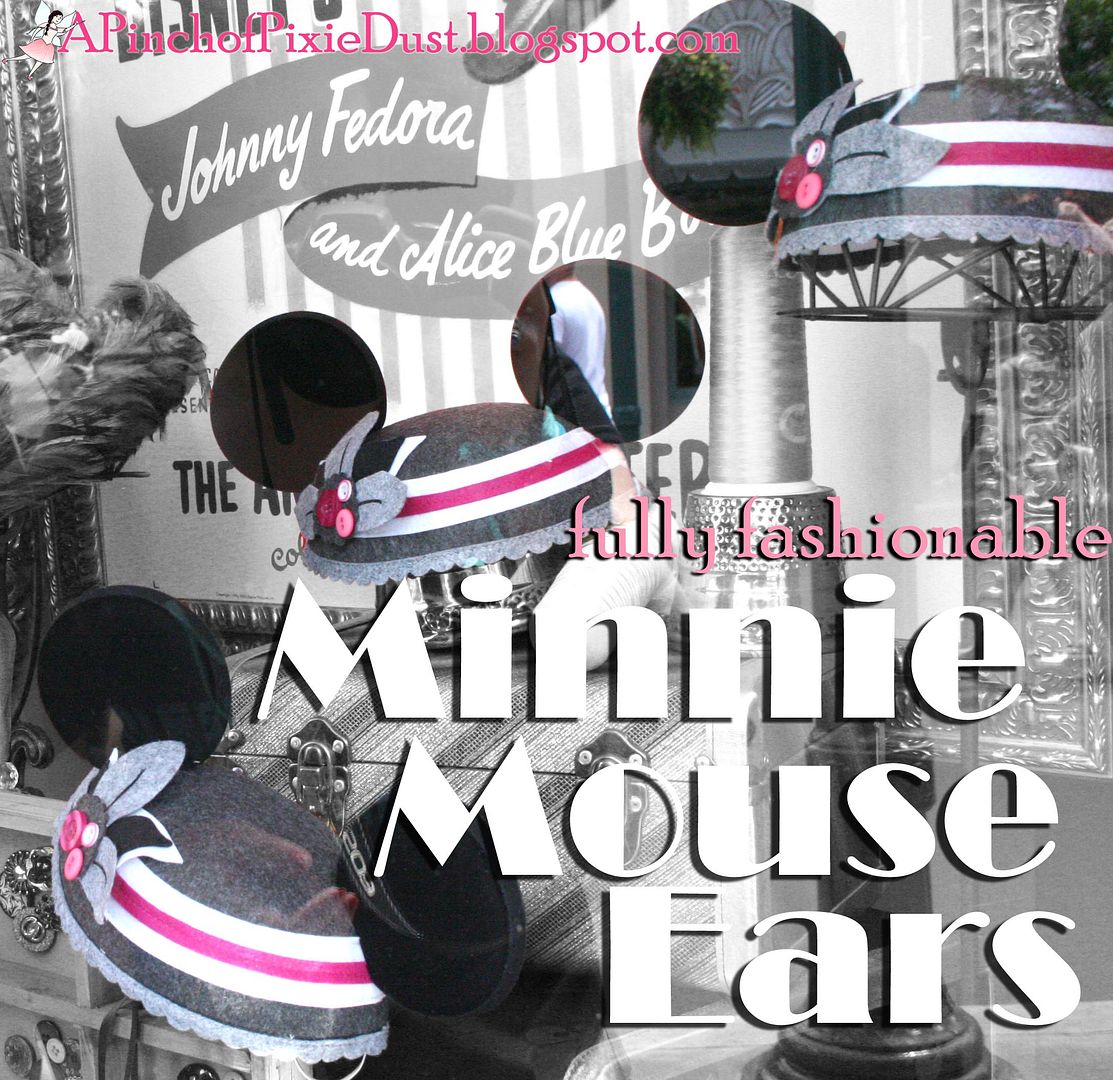 ...not only cute, but also fully fashionable!
But to truly appreciate these fabulous mouse ears, you have to see them in their native environment. Let's set the scene:
It was the last morning of our Disney vacation, and we were spending it at Hollywood Studios...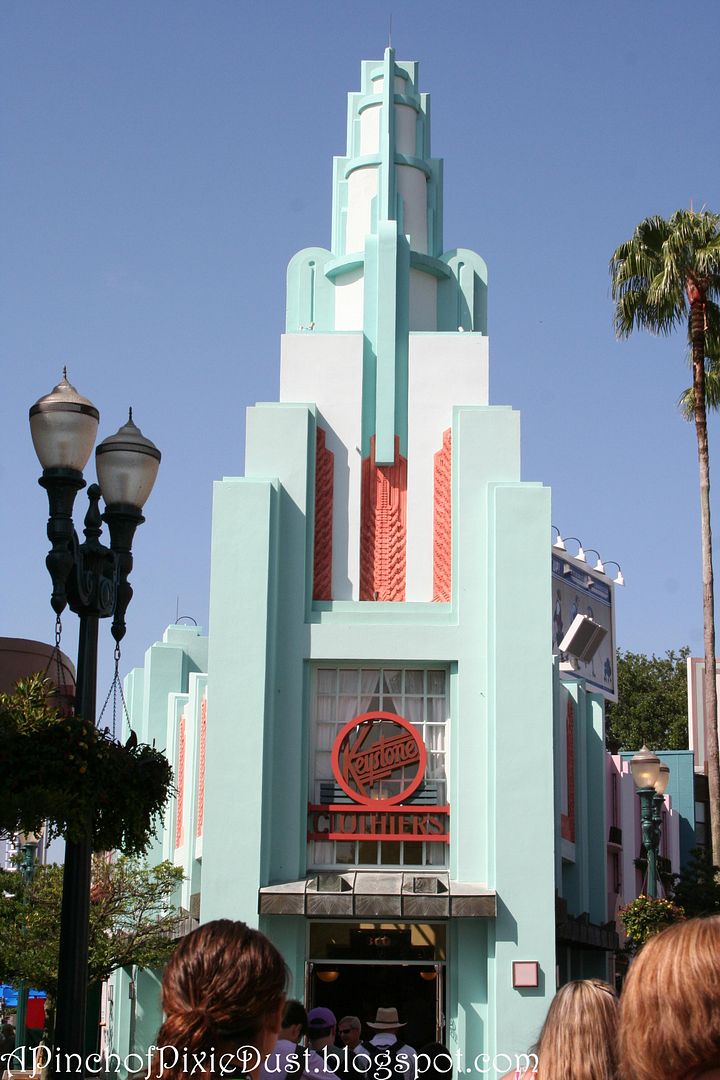 I was soaking in the art deco fabulousness that is Mickey Avenue as we were slowly heading out of the park, when a window display caught my eye...
My tastes are often more old-fashioned, and I LOVE retro things, so just that cute poster would be enough to make me ooh and ahh - but then I realized there were some Minnie Ears just behind the hats...
SERIOUSLY HOW CUTE ARE THEY???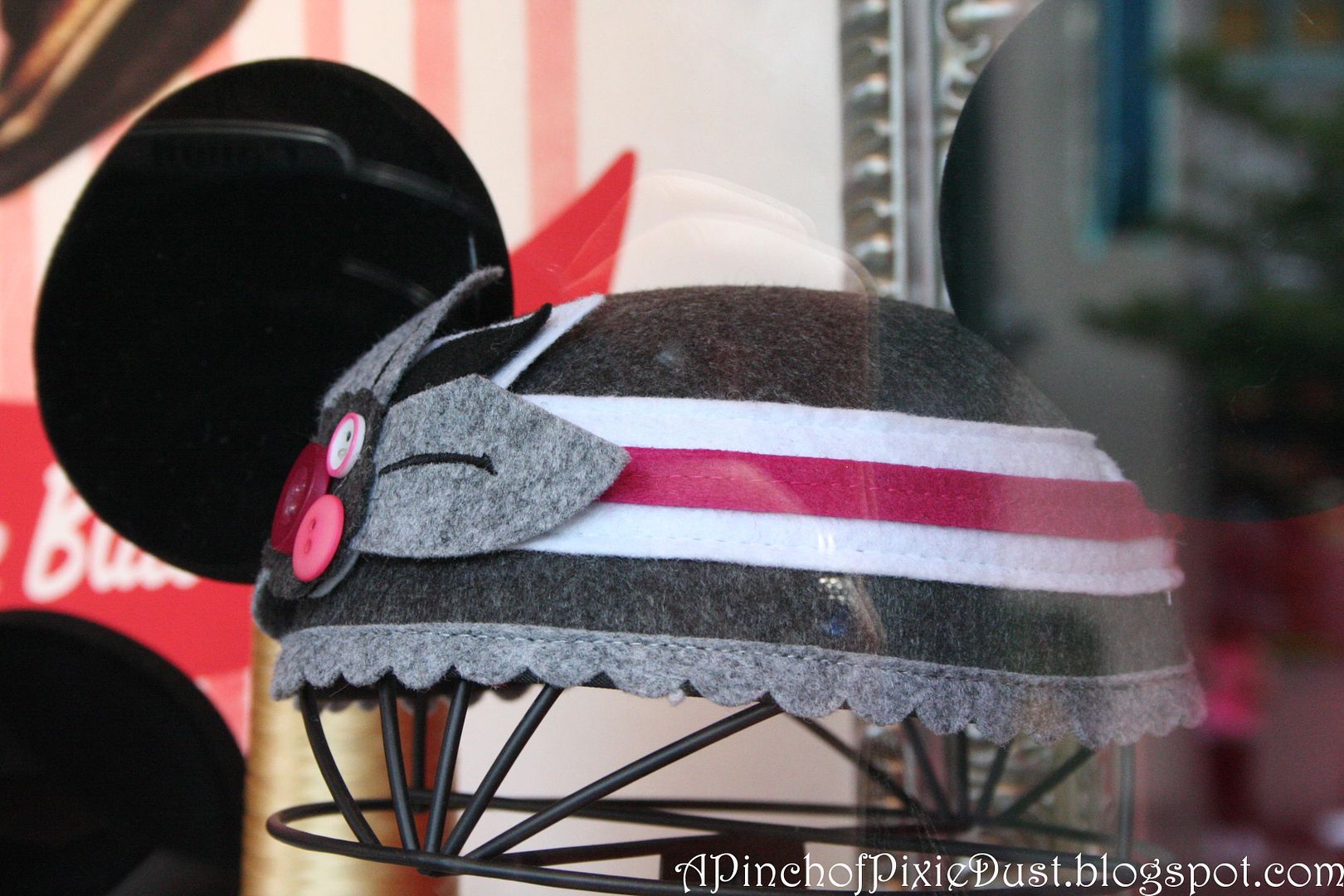 The grey. The pink. The felt leaves. The buttons. The little scalloped border. I loved every little thing about it! And it's so 20's/30's - kinda Great Gatsby or Downton Abbey-inspired!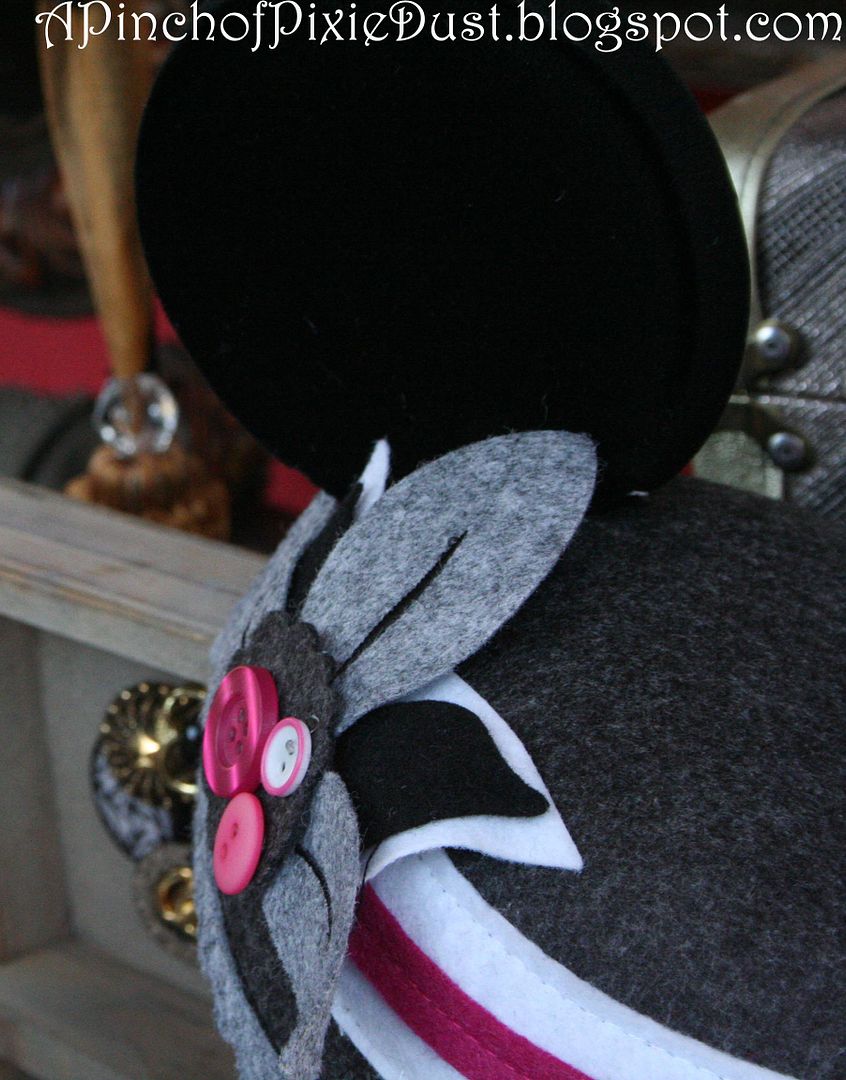 You know when you're in a store, and you suddenly see something and just think, "That looks like ME." It was one of those moments! :)
And then I noticed yet another completely fashionable pair of Minnie Ears...
It's hard to tell from the reflection, but look at those feathers! And the beads! I think I prefer the felt pair, but STILL. This is completely fashion-forward mouse headgear here.
OF COURSE I had to go in the shop (Adrian and Edith's Head to Toe Shop!) just to see what else they had...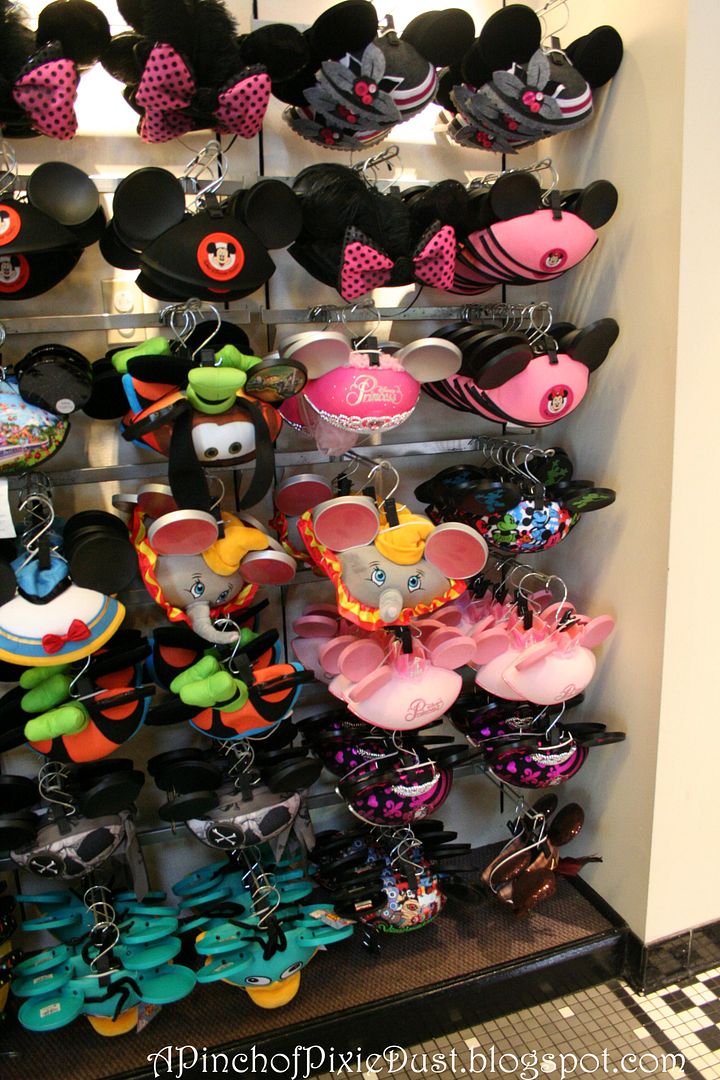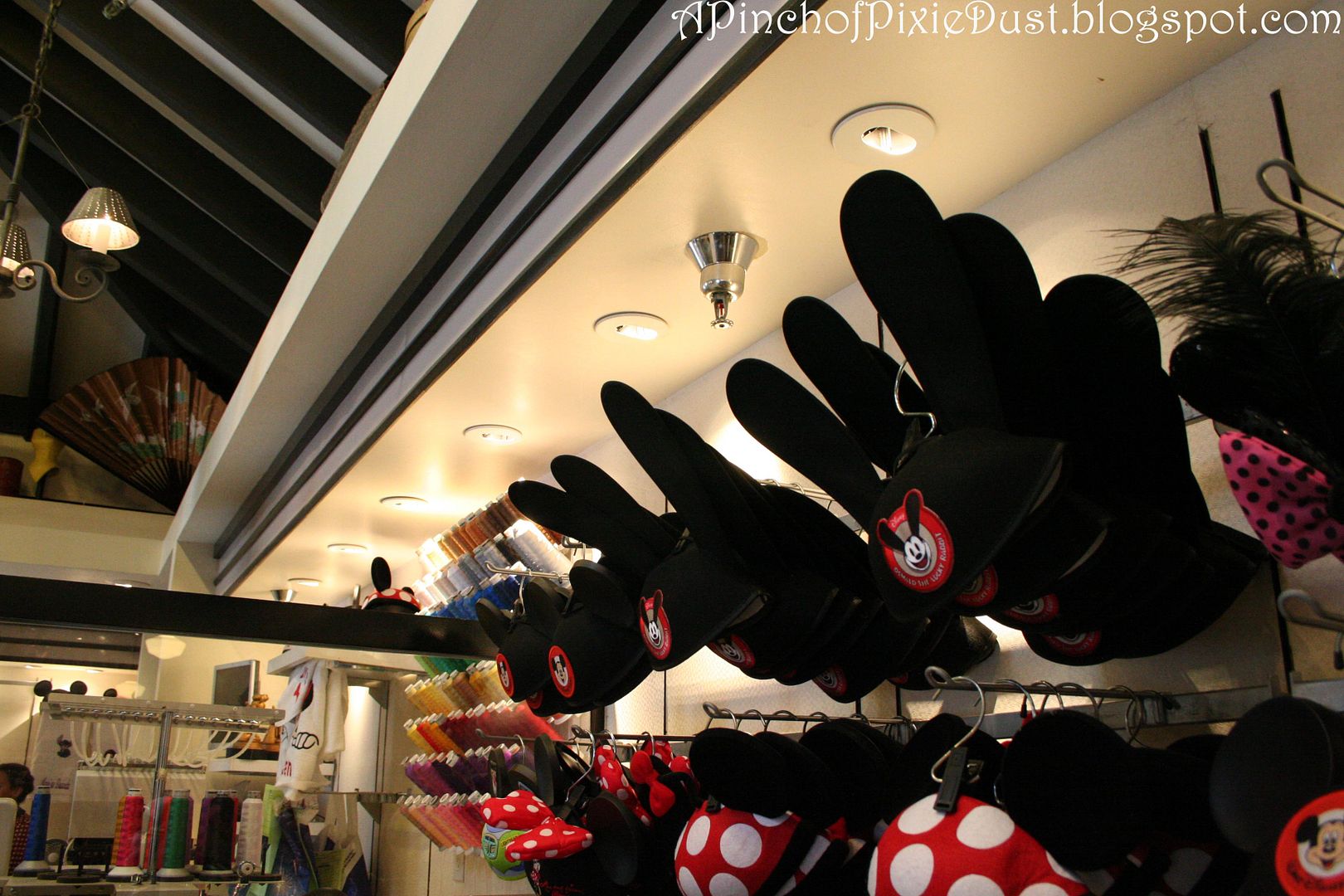 Look - there were even Oswald the Rabbit ears!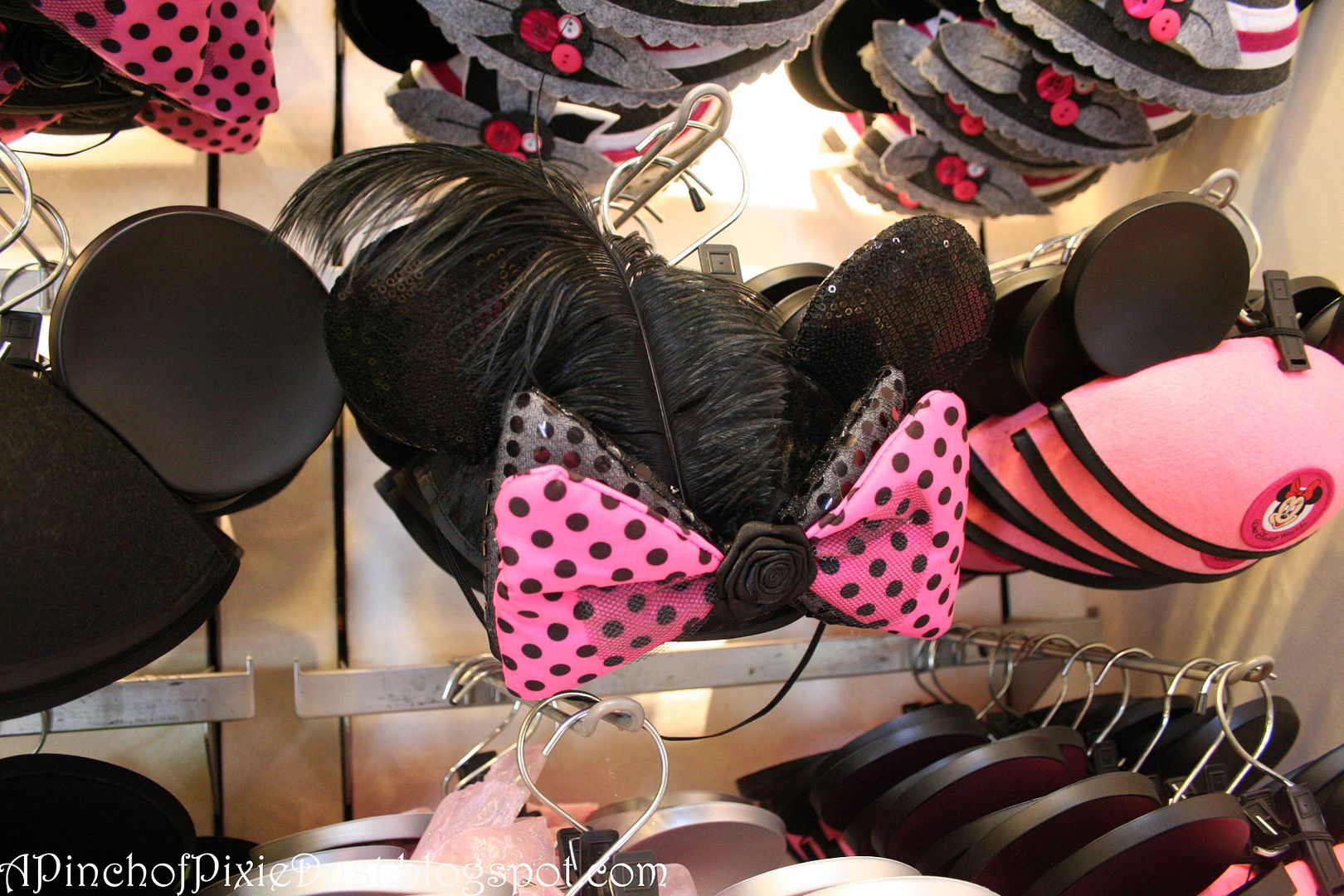 More feathers and bows and beads! I love how creative they have gotten with the Minnie Mouse ears and mouse ears in general.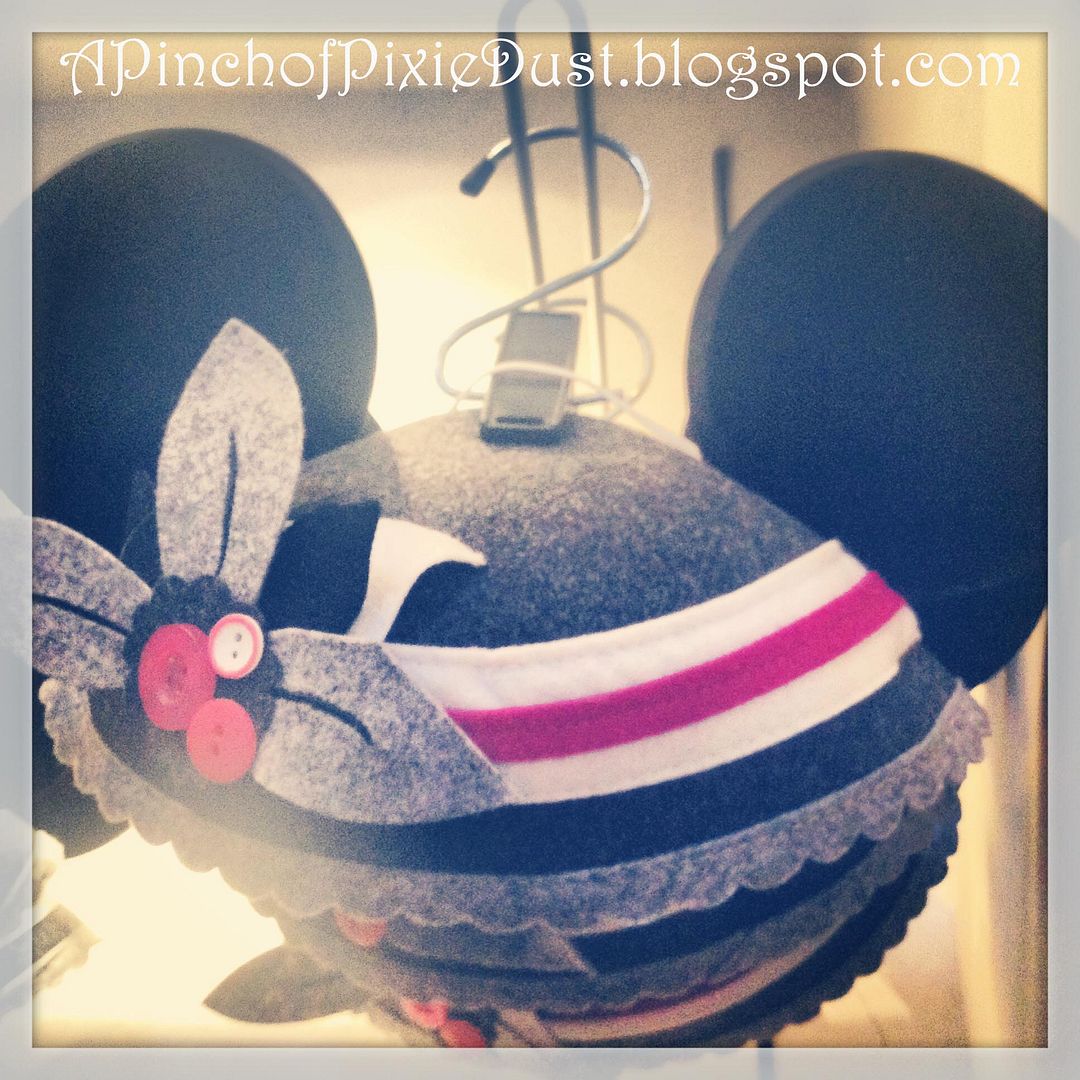 In the end I, surprisingly, did not buy them - it was the last day of our trip so I wouldn't be able to wear them around the park, which is half the fun of mouse ears! But luckily one of my brothers works at Disney...and I've made it pretty clear to him what I want for Christmas. ;)