Welcome to another Sweet Treat Monday, my friends! As you can tell from the title, today's Disney World dessert is going to be...yes...yet another cupcake.
But this one is SO PRETTY. I just had to share it!! To find this summery, strawberry cupcake, you'll need to head for the CUPCAKE MECCA of WDW...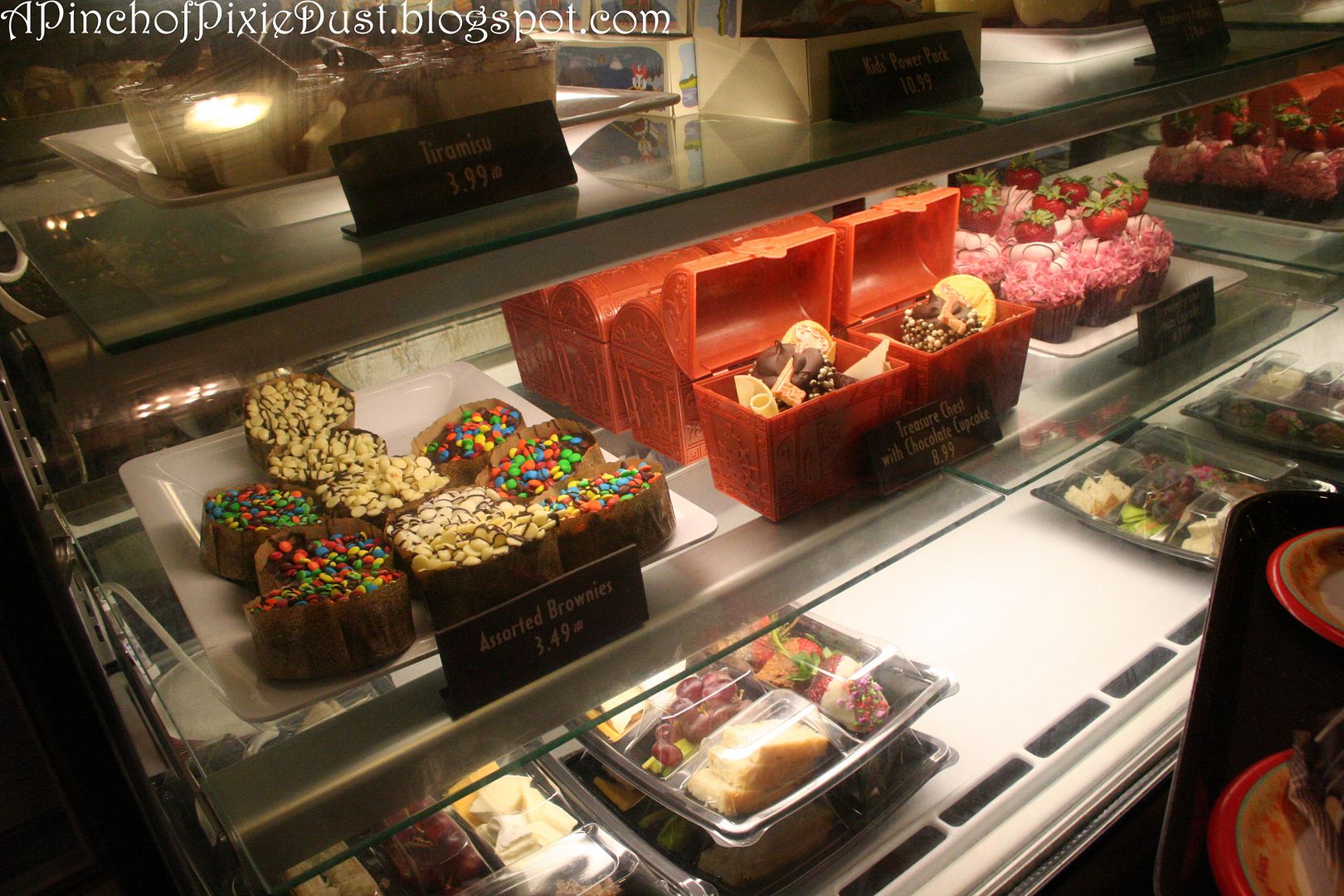 Starring Rolls at Disney's Hollywood Studios has to be one of the top destinations for any cupcake snob. They still have their amazing original trio: the peanut butter chocolate, the red velvet cheesecake, and the AH-mazing chocolate butterfinger. But they also have a ton of fun new varieties as well!
Take for instance, this cupcake in a TREASURE CHEST - it even comes with a key! The Disney Parks blog featured this awhile ago as Jack Sparrow's cupcake and said it would be available in multiple parks - Starring Rolls was the only place I spotted it, but then it may be elsewhere as well! But $8.99 was a little too much (even for me!) to shell out on a cupcake, so I turned my attention to the lovely new PINK treat: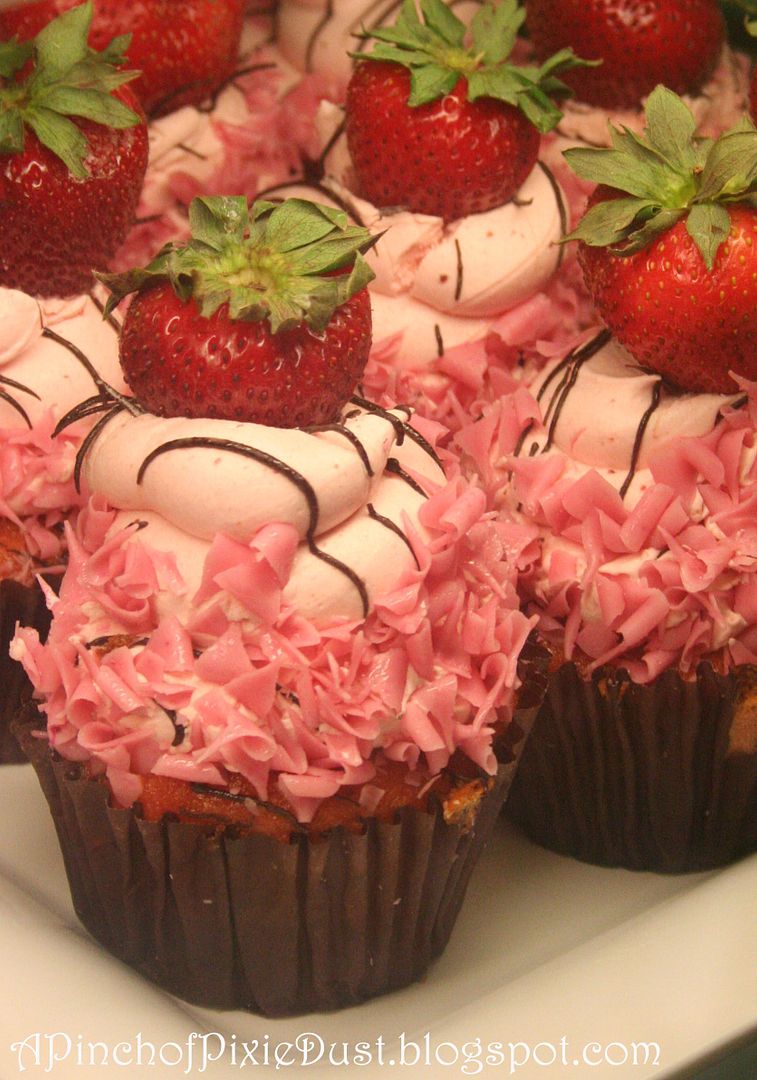 I love that there's a WHOLE strawberry on top. That's just decadent.
This is the strawberries and cream cupcake. Apparently it's a seasonal thing just available for the summer (that's probably why they marked it up to $4.99 - the other cupcakes were still $3.99). The chefs at Hollywood Studios seem to be doing this a lot lately - doing holiday cupcakes and making them available at several locations throughout the park.
It deserves an instagram photo too, it's so pretty...
This summertime cupcake does not have a filling (which is kinda sad), but the cake looks strawberry and the icing is also strawberry, so it's basically all fruit all the time!
Confession time...I didn't actually try the s&c cupcake. I KNOW. It was one of those last-minute decisions where everyone else has ordered and you just blurt out a choice because the clerk is waiting. But I was pretty pleased with what I got...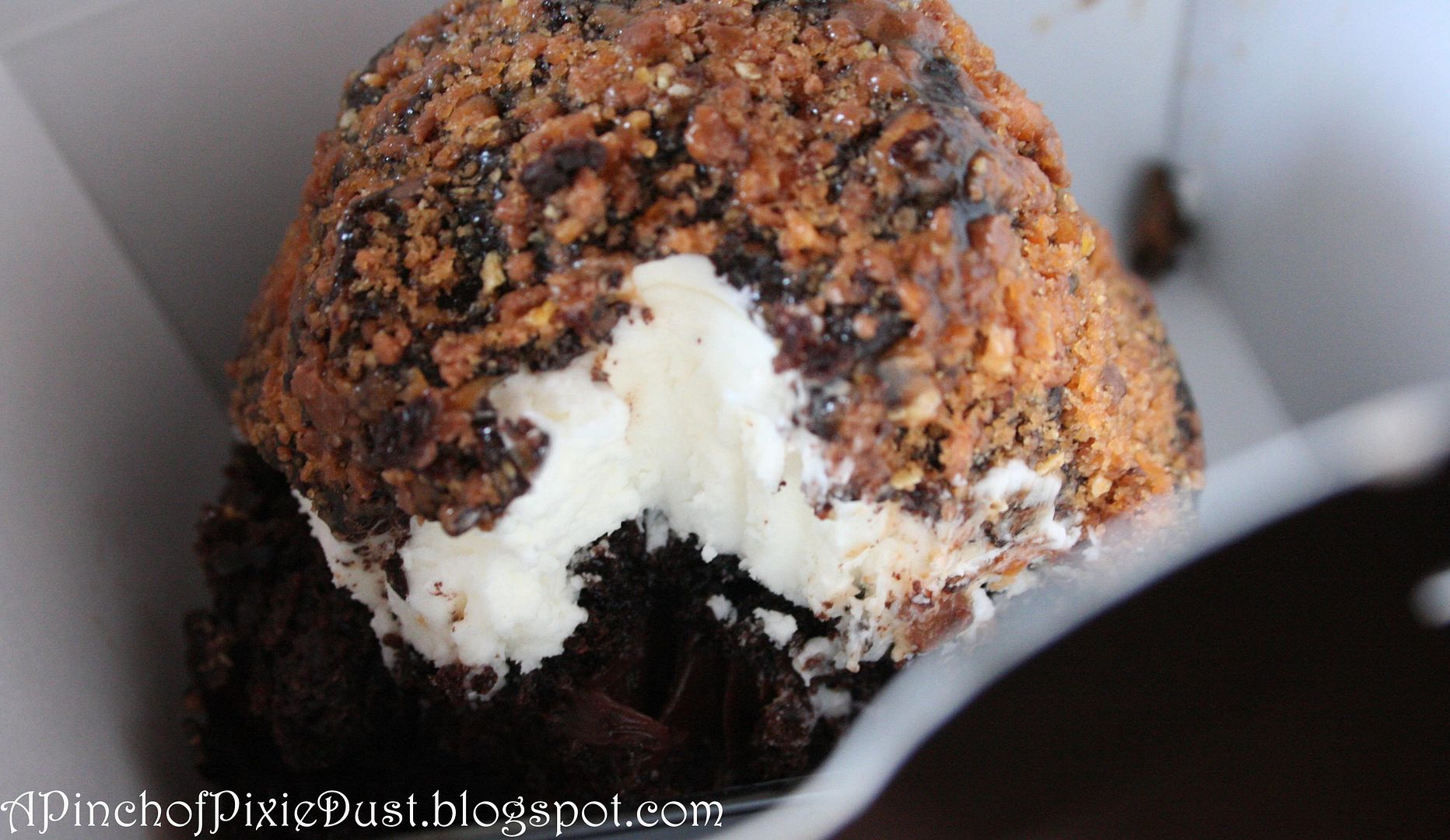 OHHHHhhh...that butterfinger cupcake is just SO hard to resist. ;)