So. To find last week's painting with the fancy lady, you have to go to one of the fanciest places in Walt Disney World...the Grand Floridian! That rather eclectic piece of art is hanging above a table against the wall not far from the Grand Staircase.
This week's #WhereinWDW photo may not be quite so tricky...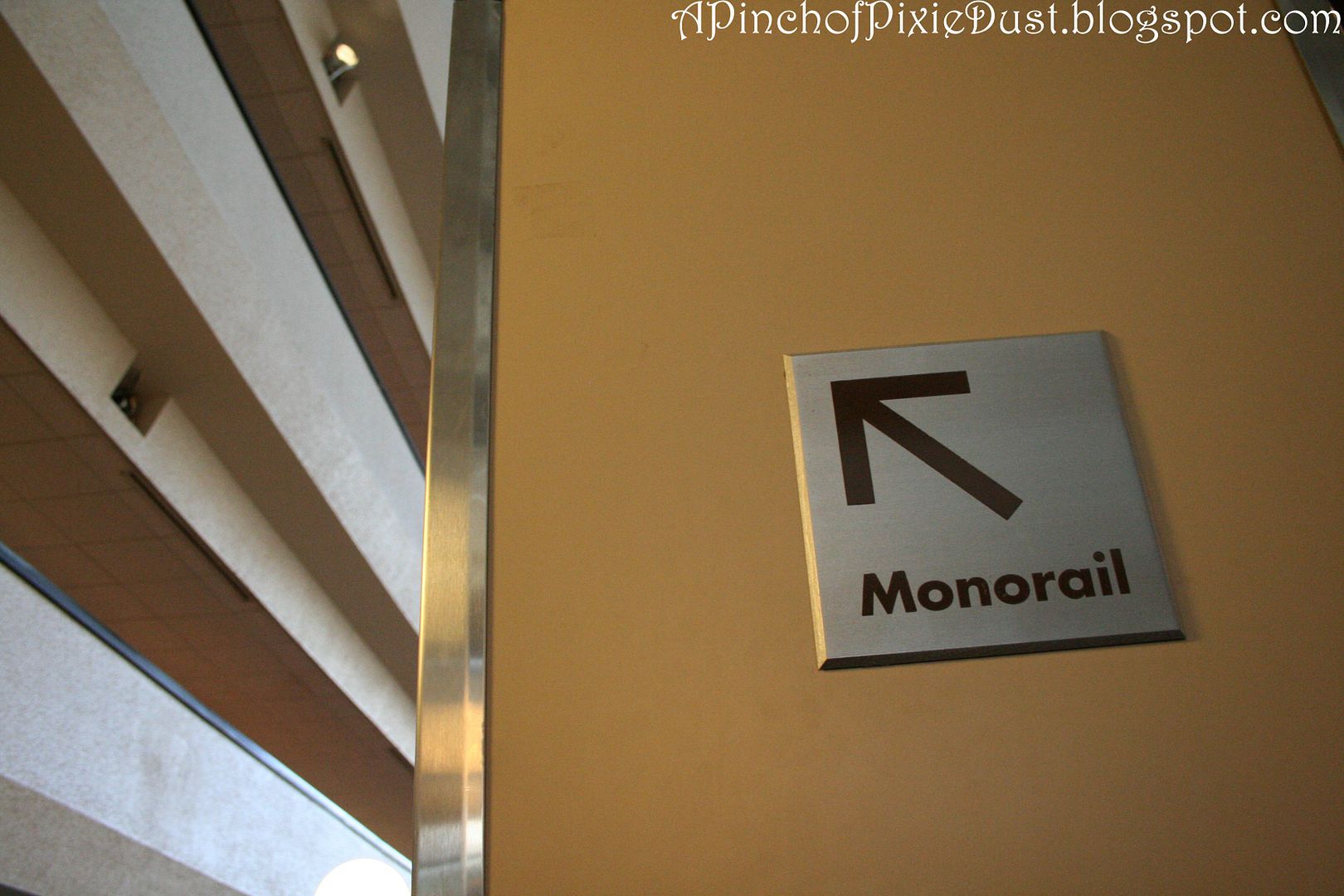 Which way is it to the monorail? Tell me where you can find this sign, and be as specific as you can!