I've got a pretty tricky challenge for this week's Disney trivia. Ready to try it?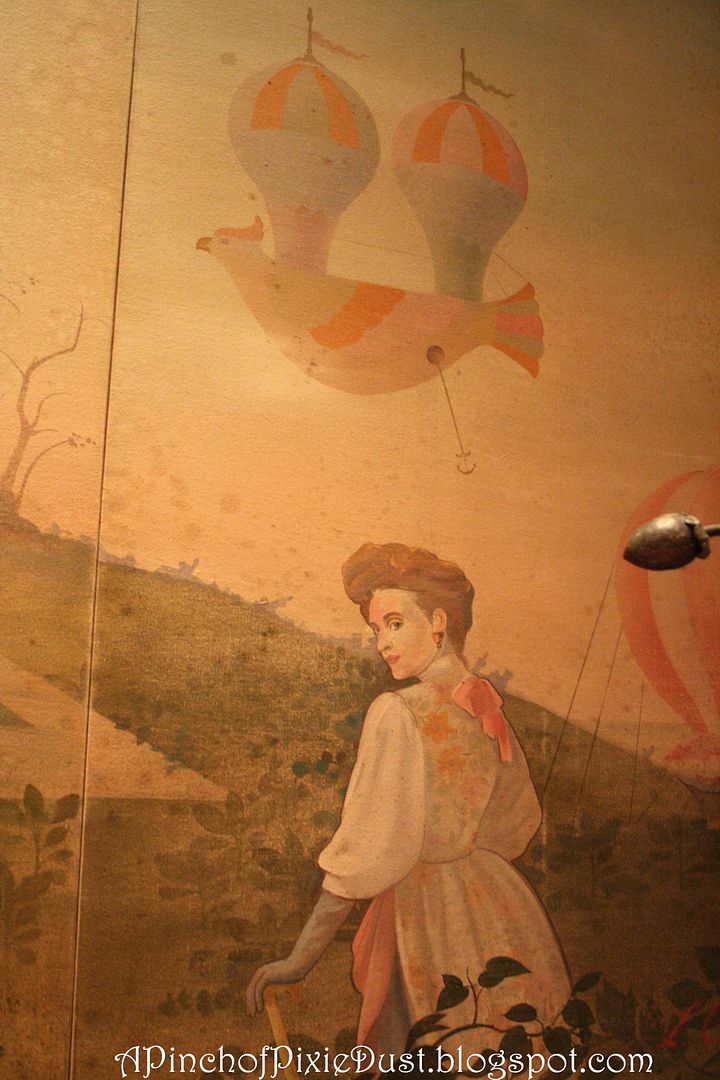 Where in WDW can you find this rather odd painting? It's got a bird-shaped double hot air balloon (with an anchor. Do hot air balloons usually have anchors?), and I also love the snobby lady. She looks like someone out of Downton Abbey.
Post your guess in the comments!
And the answer to last week's trivia: that particular castle view can be found from the balcony of the train station - the design on the railing makes for the perfect castle frame.