Think of the very tastiest meal you can imagine. Maybe it's a filet mignon. Maybe a freshly-caught grilled fish. Maybe a dish of pasta.
For me, it's a sandwich.
I know, the sandwich is a pretty humble lunch/dinner option, but it combines BREAD with delicious meats and cheeses (...and maybe a little mayo...yum...), and I think it's one of the best things you can eat on the planet (other than desserts of course - that goes without saying).
Disney World food is a cut above food just about anywhere else, so of course the sandwiches there are AH-mazing.
I've put together a list of my top five Disney sandwiches. It was hard to narrow it down, but when I dream of my favorite meal, these are the sandwiches I picture.
1.

The first sandwich on today's menu is the Grown-Up Grilled Cheese from Captain Cook's at the Polynesian Resort.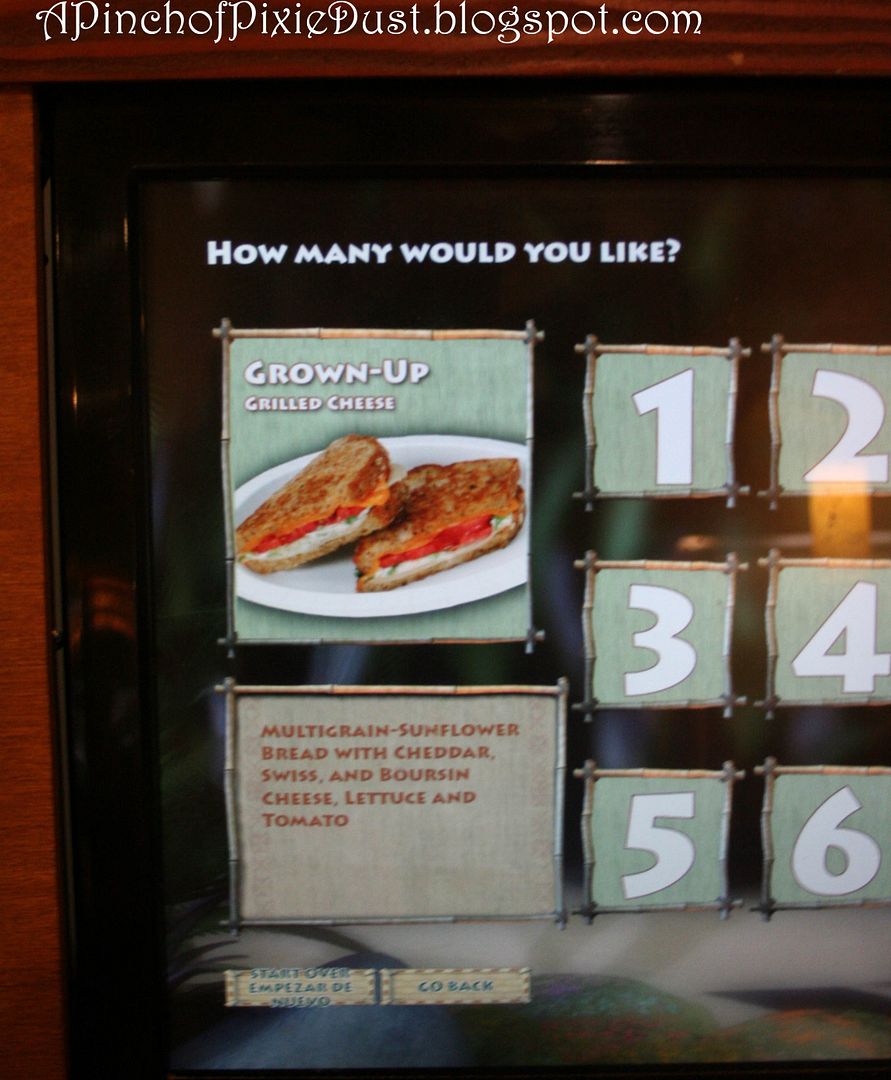 How many would I like? That's a dangerous question. This is not your ordinary grilled cheese sammie. Just look at the description: multigrain-sunflower bread with cheddar, swiss, and BOURSIN cheese, lettuce and tomato. (Boursin is the king of all cheeses in my book)
And it comes in that distinctive Captain's Cook box with a mountain of some of the most addictive chips ever. Especially the crispy triangular ones. I could eat them forever.
Ohhhh...this sandwich. The cheeses form the perfect melty medley; you don't even miss the meat. The tomato and a light touch of lettuce finish it off perfectly.
2.

Cross over to Bay Lake for this next delicious Disney sandwich. You'll find it at Roaring Fork at the Wilderness Lodge.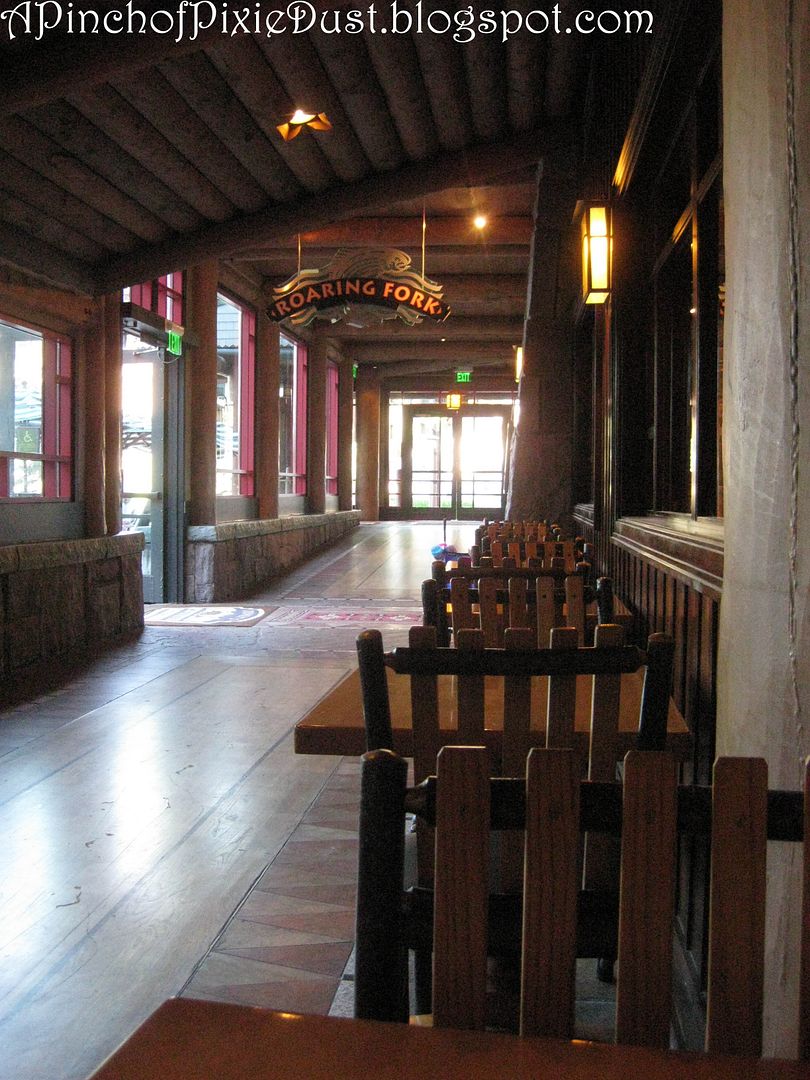 Here they make up the sandwiches fresh, right in front of your eyes - which is great if you want to customize the sandwich a bit.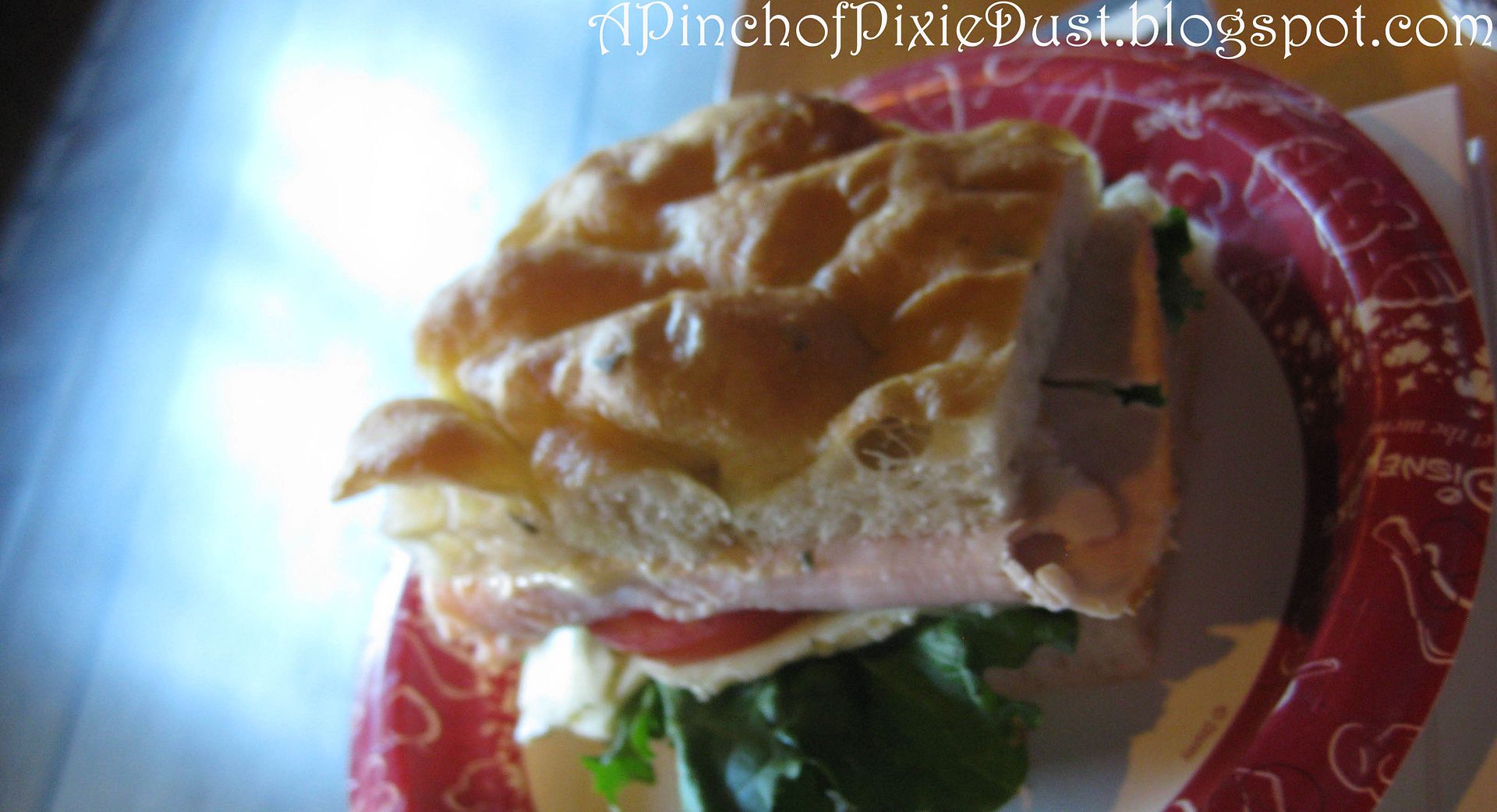 It's the turkey and dill havarti on focaccia that keeps me coming back here.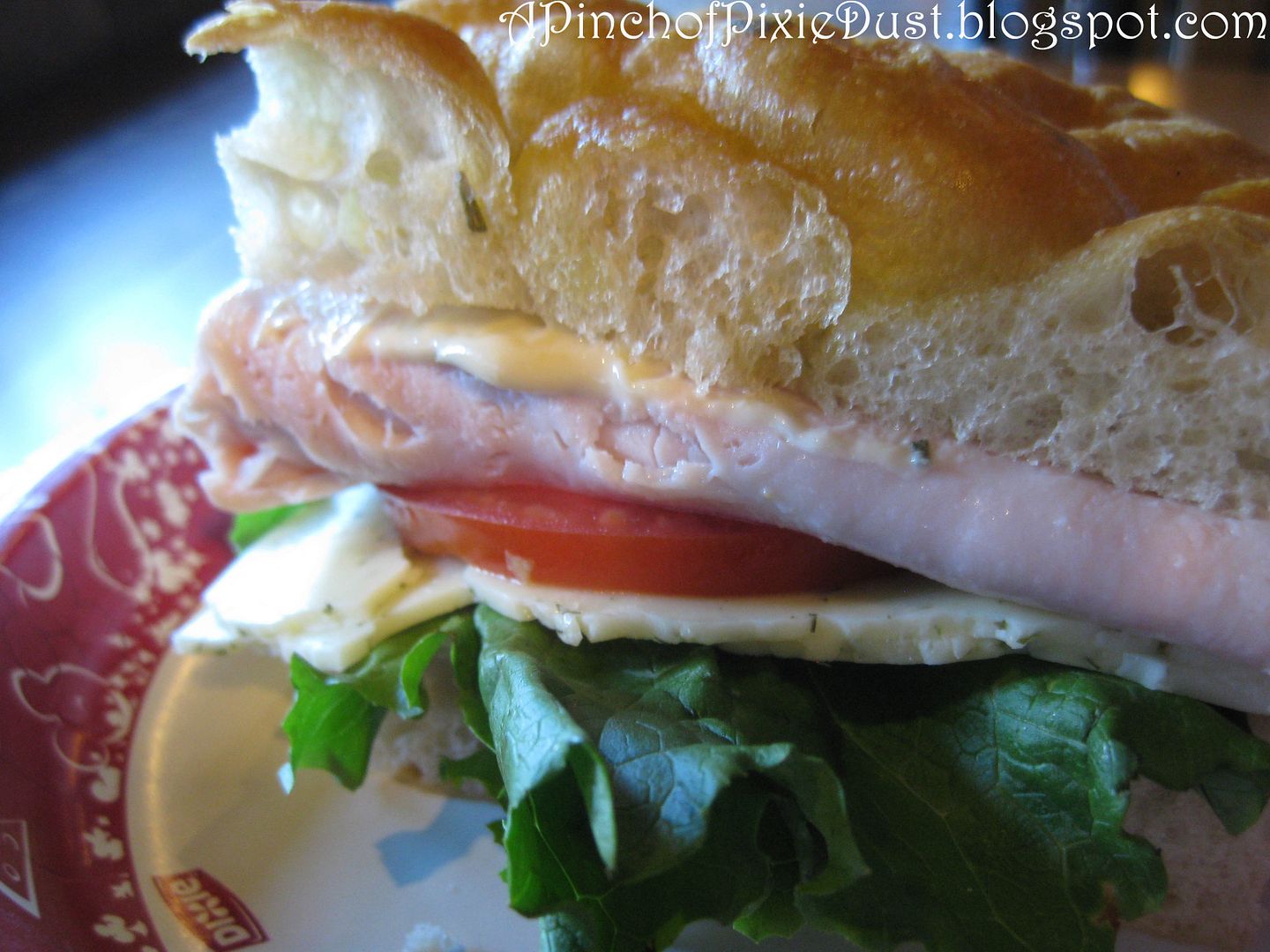 I didn't even know about Havarti cheese until this sandwich. Now it's right up there with Boursin. The combo with the turkey on that yummy bread is simply scrumptious!
3.

You can't really talk about sandwiches at Walt Disney World without mentioning the one and only Earl of Sandwich:
Wrapped in that gold foil paper is some serious deliciousness. The Original, with roast beef, sharp cheddar, and horseradish sauce on that tasty, toasty bread is just AMAZING.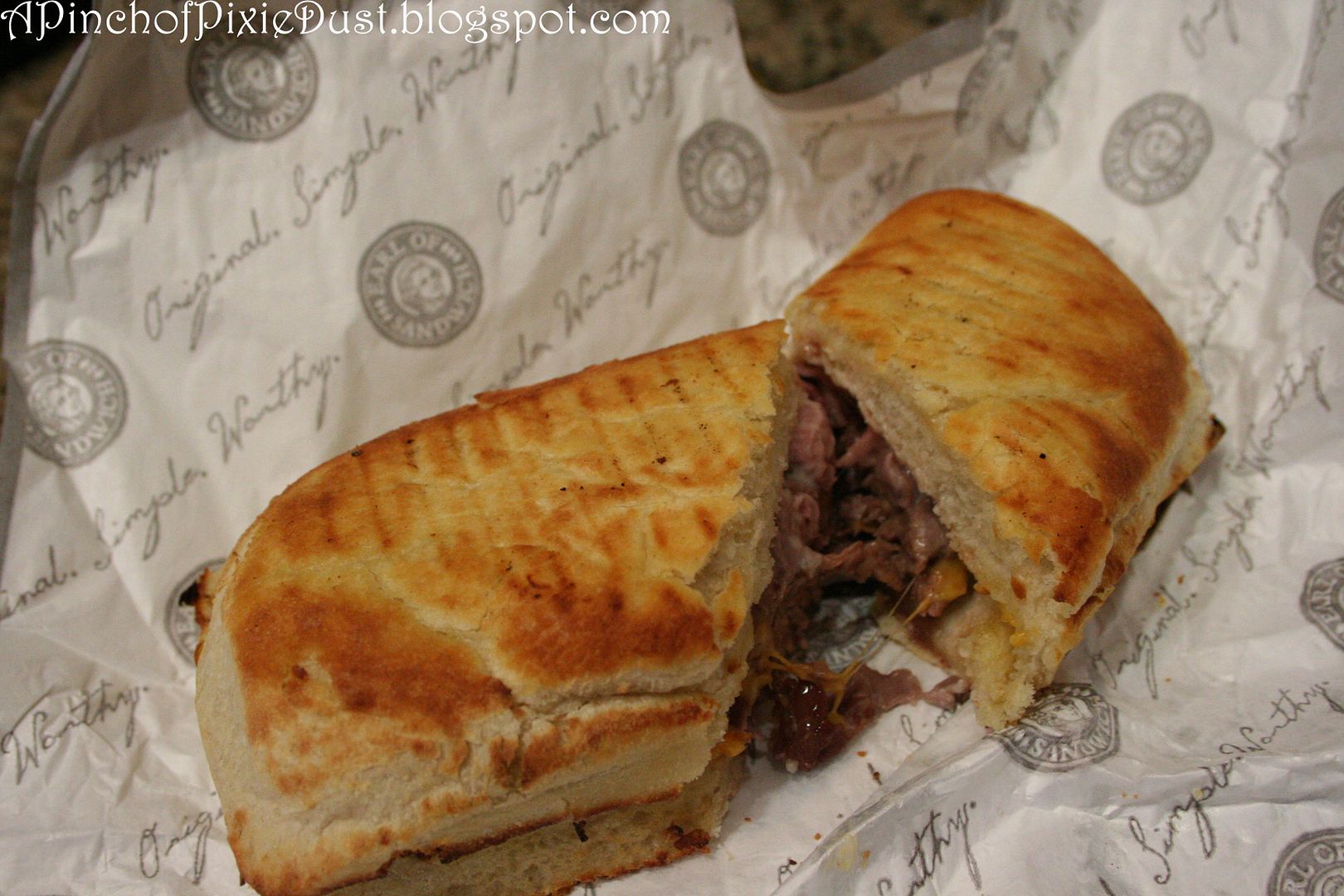 MMMMmm...look at that melty goodness. Although, now that they've added the holiday turkey sandwich to the all-year menu, it's going to be A LOT harder to chose just one.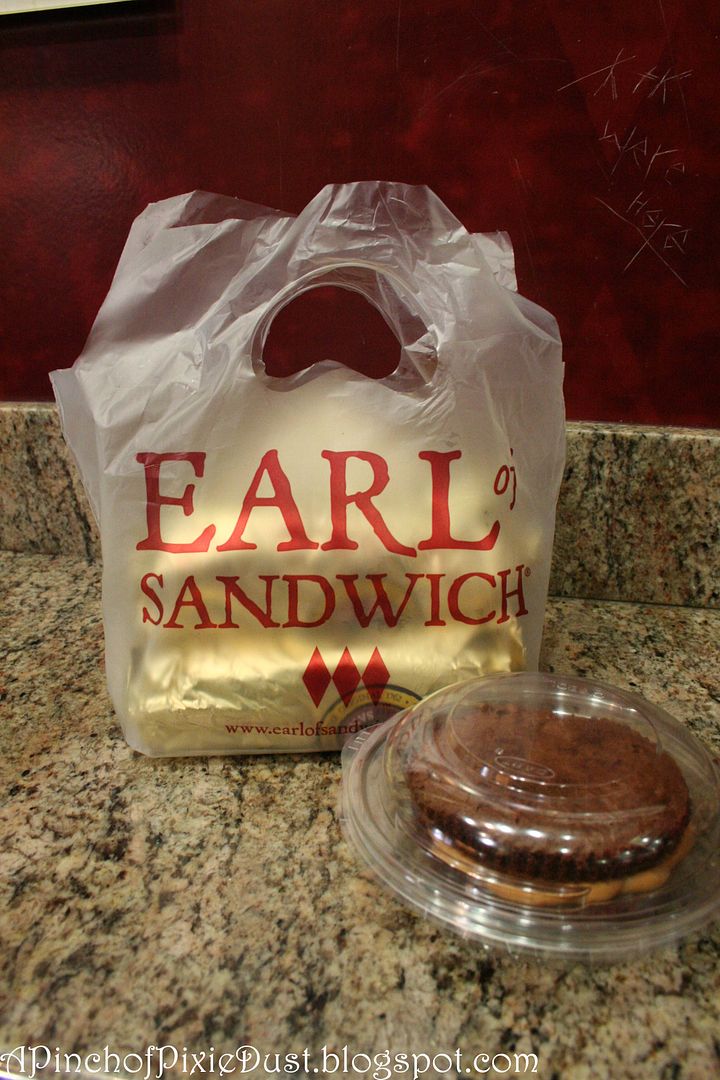 I could always just get one for now and one for later! And don't forget dessert - the peanut butter brownie sandwich is just as good in the treat department as the Original and the Holiday Turkey are in the sandwich dept!
4.

For number four, we're turning back to the Seven Seas Lagoon for a truly unusual sandwich.
On the sun-drenched Grand Canyon Concourse at the Contemporary, you'll find a lovely sandwich selection at the Contempo Cafe. If you're feeling adventurous, go with the Hot Turkey Sandwich.
The buttery challah bread alone is reason to try this sandwich. But the fillings are delicious too - fresh arugula, tasty turkey, apple butter and...wait for it...crispy, thin apple slices. I wasn't sure how I would feel about the apple, but it gave the sandwich the perfect tang. Definitely a must-try!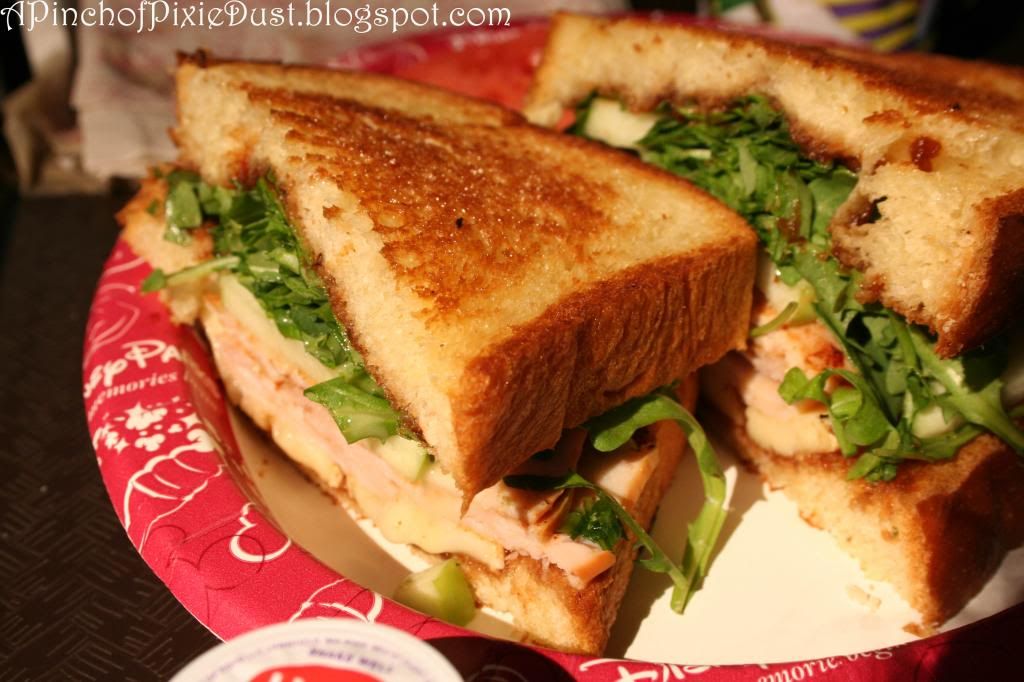 5.

These sandwiches have been in no particular order - honestly I don't think I could pick a favorite out of the five, they're ALL my favorites. But if there was a best, I think it might be this last one: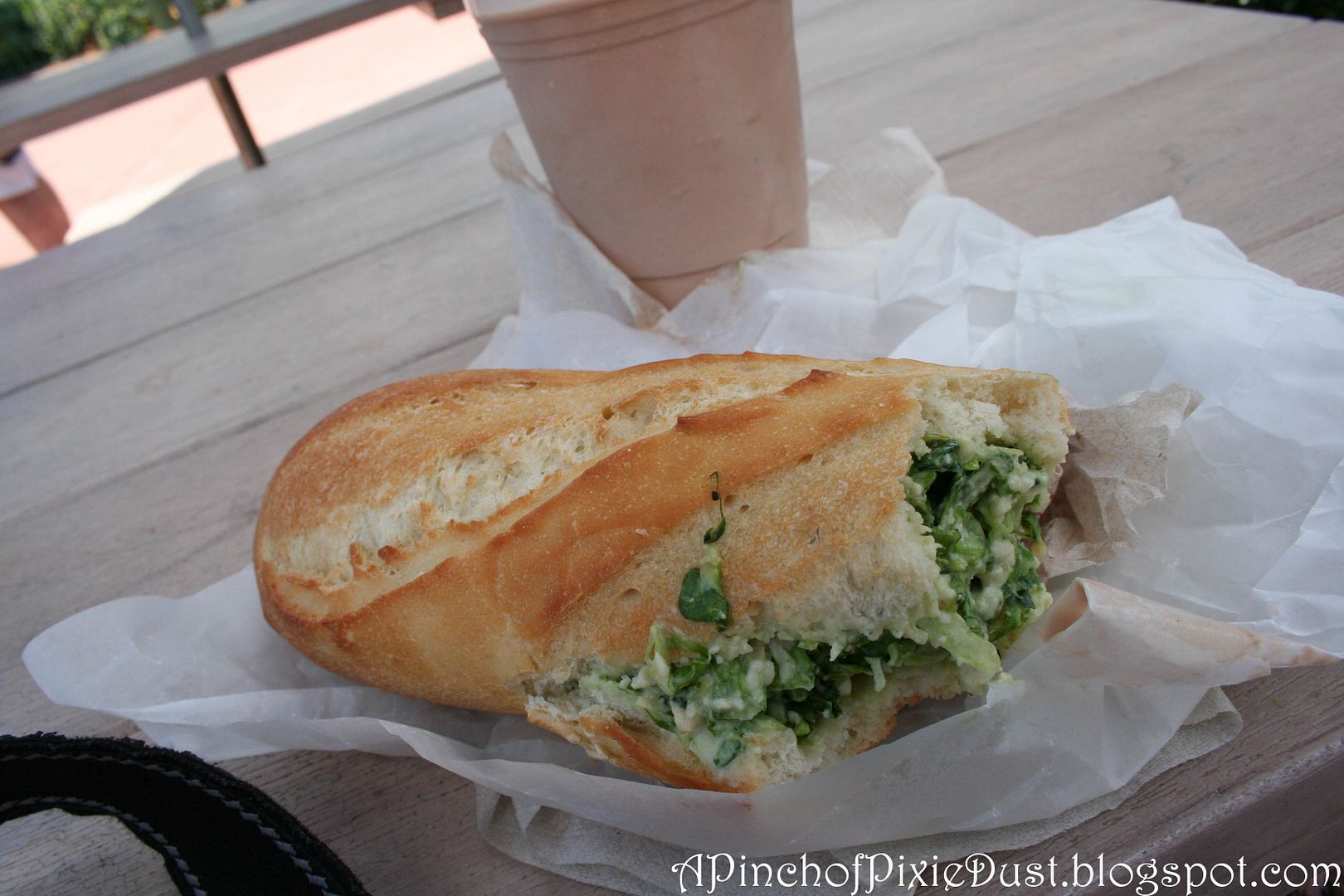 At Bill & Min's Dockside Diner in Disney's Hollywood Studios, you'll find one of the best chicken salad sandwiches you'll ever lay teeth on. It all starts with half a French baguette, crispy on the outside and soft on the inside. They then hollow out the middle a bit to make room for the filling.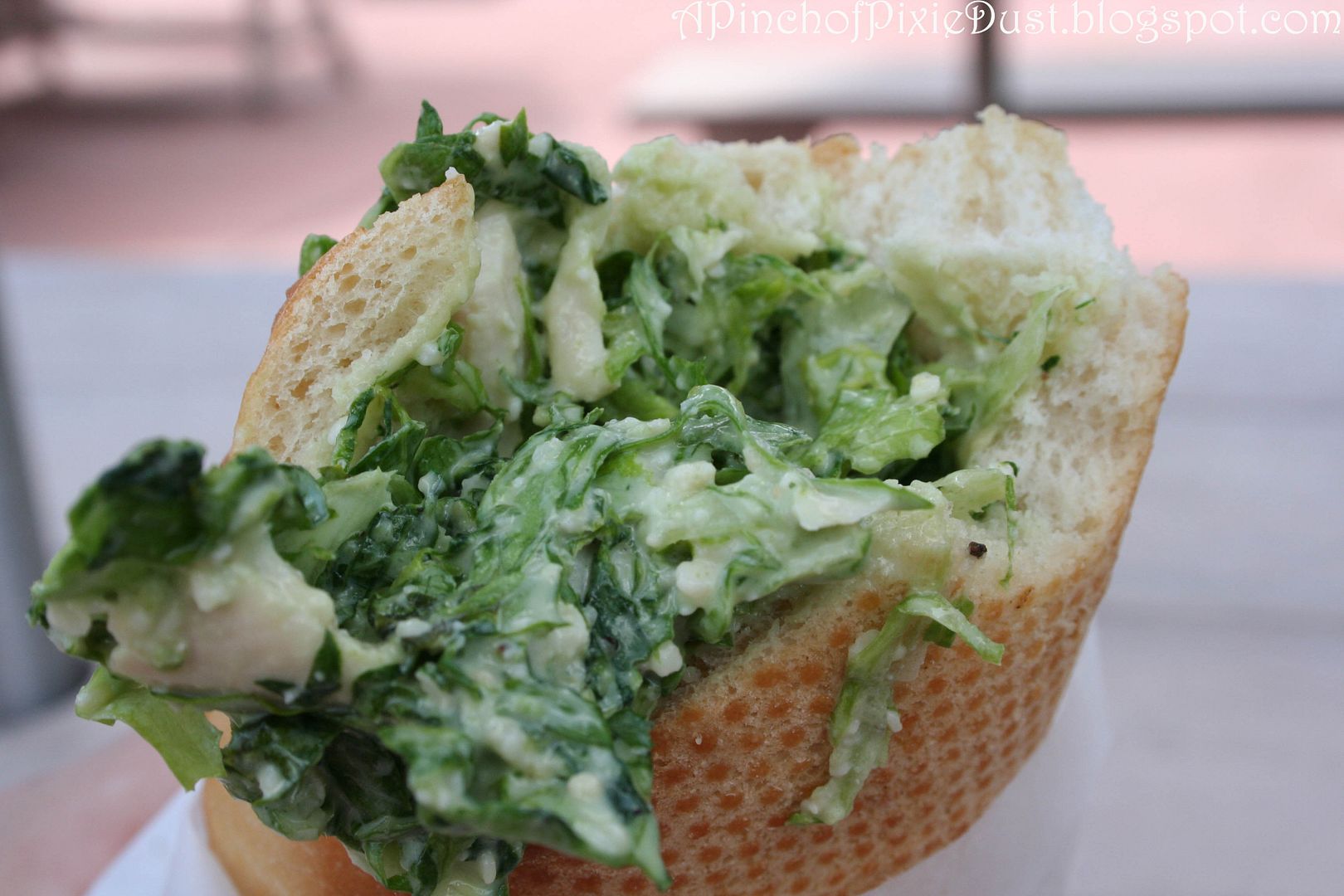 It can be hard to find a reeeally good chicken salad, but this one seemed to have the perfect combination of fresh lettuce, just the right size chicken chunks, and just the right amount of dressing.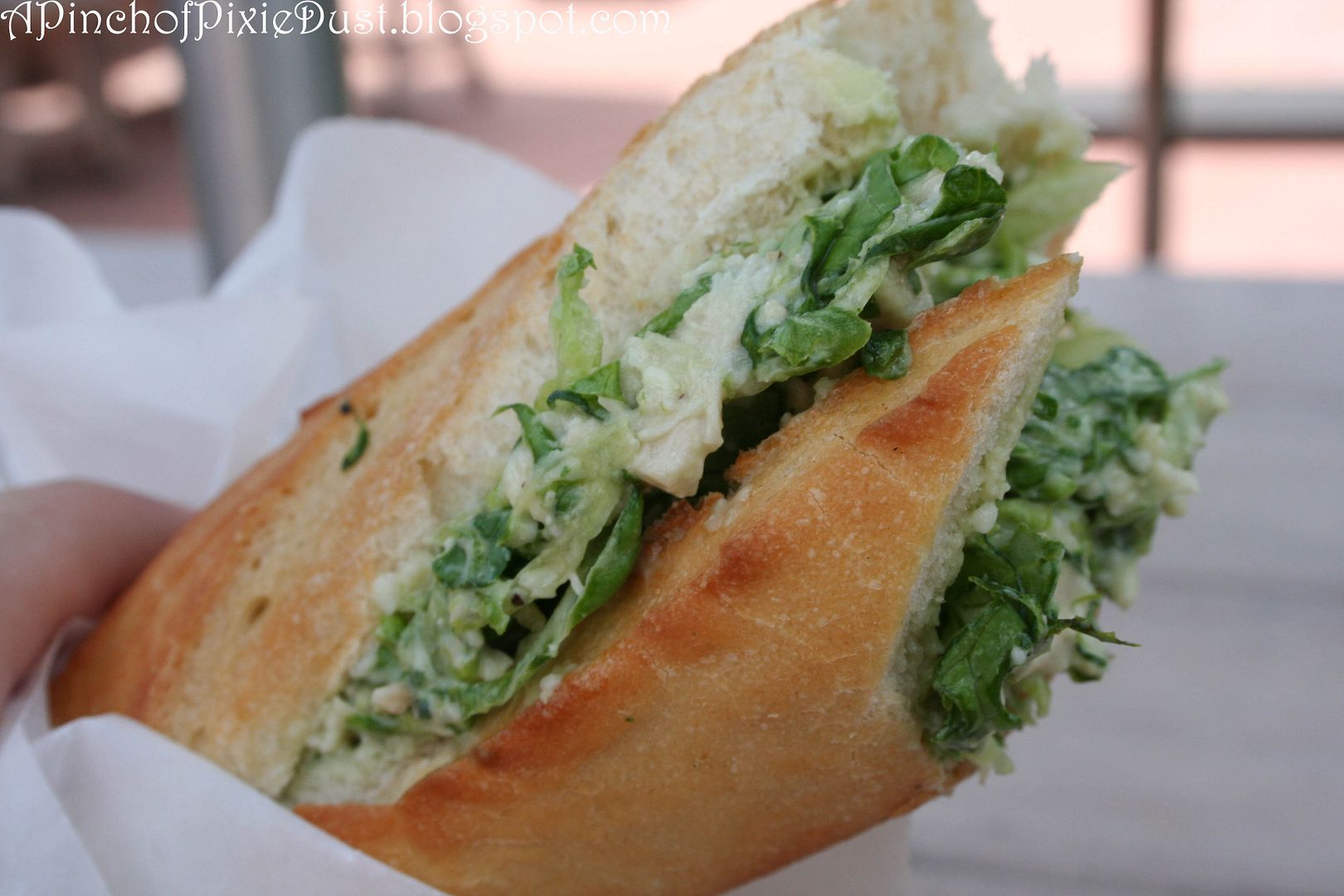 You wouldn't normally describe a sandwich as "refreshing," but this one was with the cool chicken salad! Great to re-energize with on a hot Florida day.
So those are my top five! Now I want to know: what's your favorite Disney sandwich?
Quick Tip: Did you know that most counter service sandwiches at Walt Disney World can be ordered without the side of chips or salad they come with on the menu for a lesser price? You'll save about $2 and some calories. Sometimes the cast members don't even know you can get just the sandwich for less, so be sure to ask for a manager when you're ordering if there's any confusion.