When I last left off with the Europe updates, we had just visited the amazing
Chateau de Chambord
. But our tour of Loire Valley castles included stops at not one but two castles, so we got back in the tour van and headed next for the Chateau de Cheverny!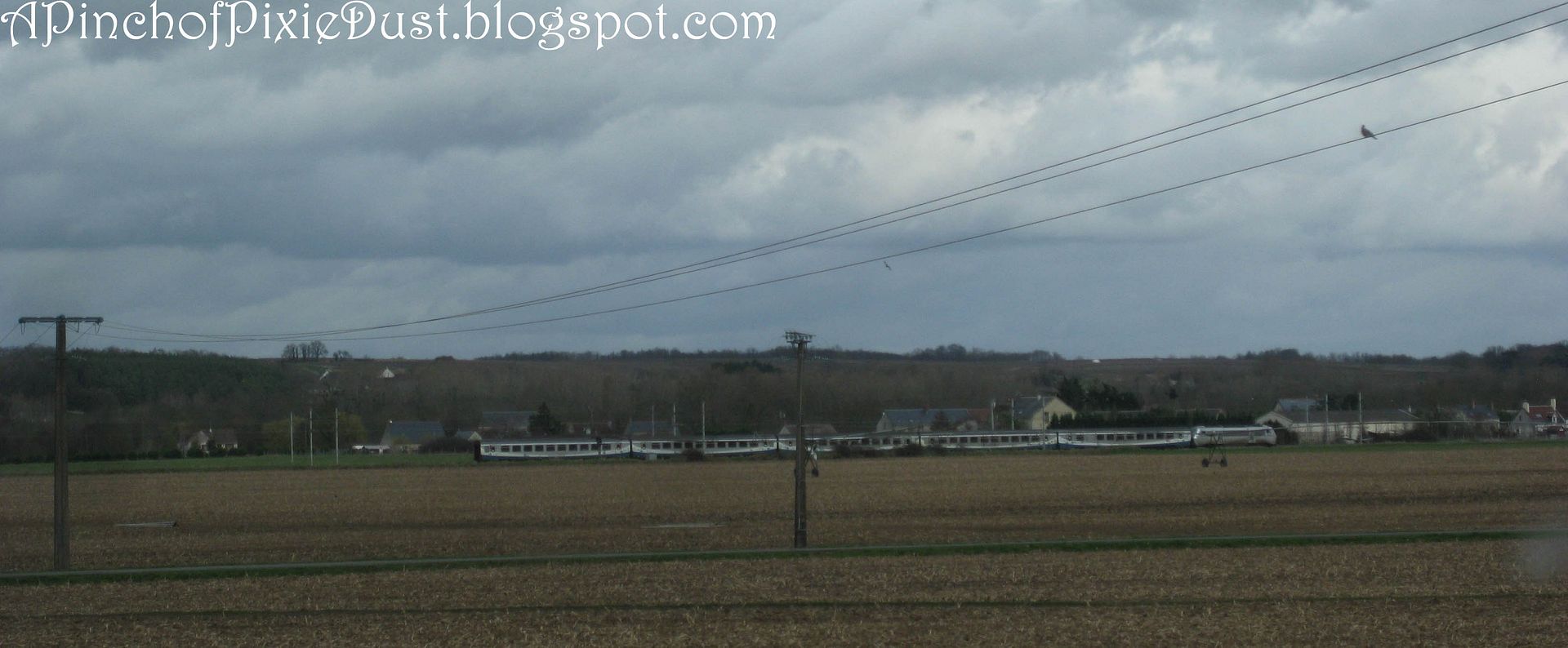 I loved watching the trains speeding in the flat countryside around us.
We kept passing these trees with odd round bunches of leaves...I wondered if they might be nests of some sort, but there were so many of them! Eventually we discovered they were bunches of misteltoe. Wow - I had no idea that's how mistletoe grows! In the summer it's hidden by the rest of the leaves, but it's pretty striking when the trees are still bare!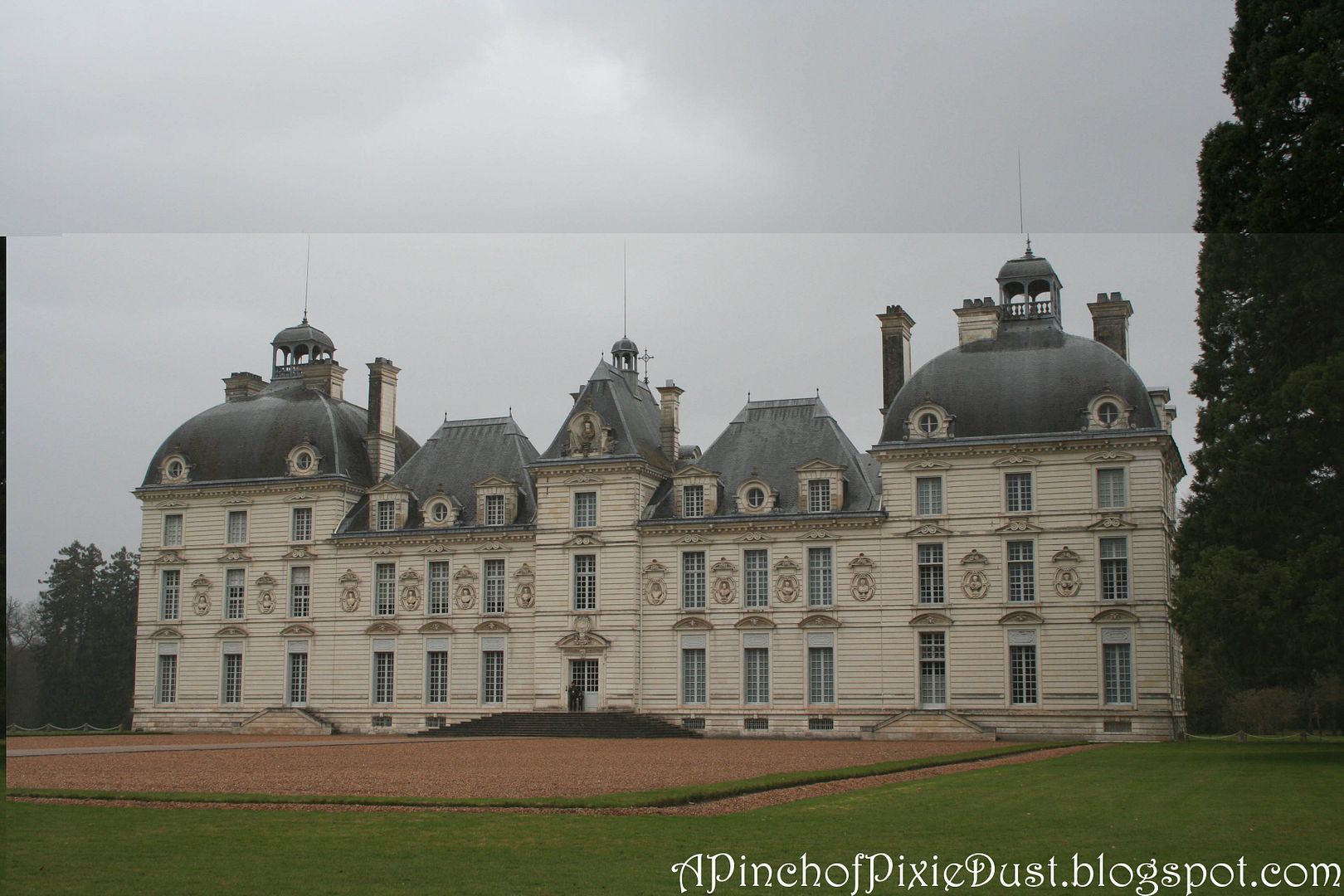 It didn't take long to arrive at Cheverny...and in case you were wondering, yep this one is in Impressions de France as well. It's in the scene with all the hunting dogs - and they really have an impressive kennel here with hunting dogs!
Apparently the original family owns it and lives in part of it - the same one that built it in the seventeenth century! I tried to see if there was any rich, handsome, and single son-of-the-house I could conveniently run into, but I had no such luck.
Cheverny was much smaller than Chambord or Chenonceau, but the rooms were beautifully furnished. I want a painted spinet like that - gorgeous!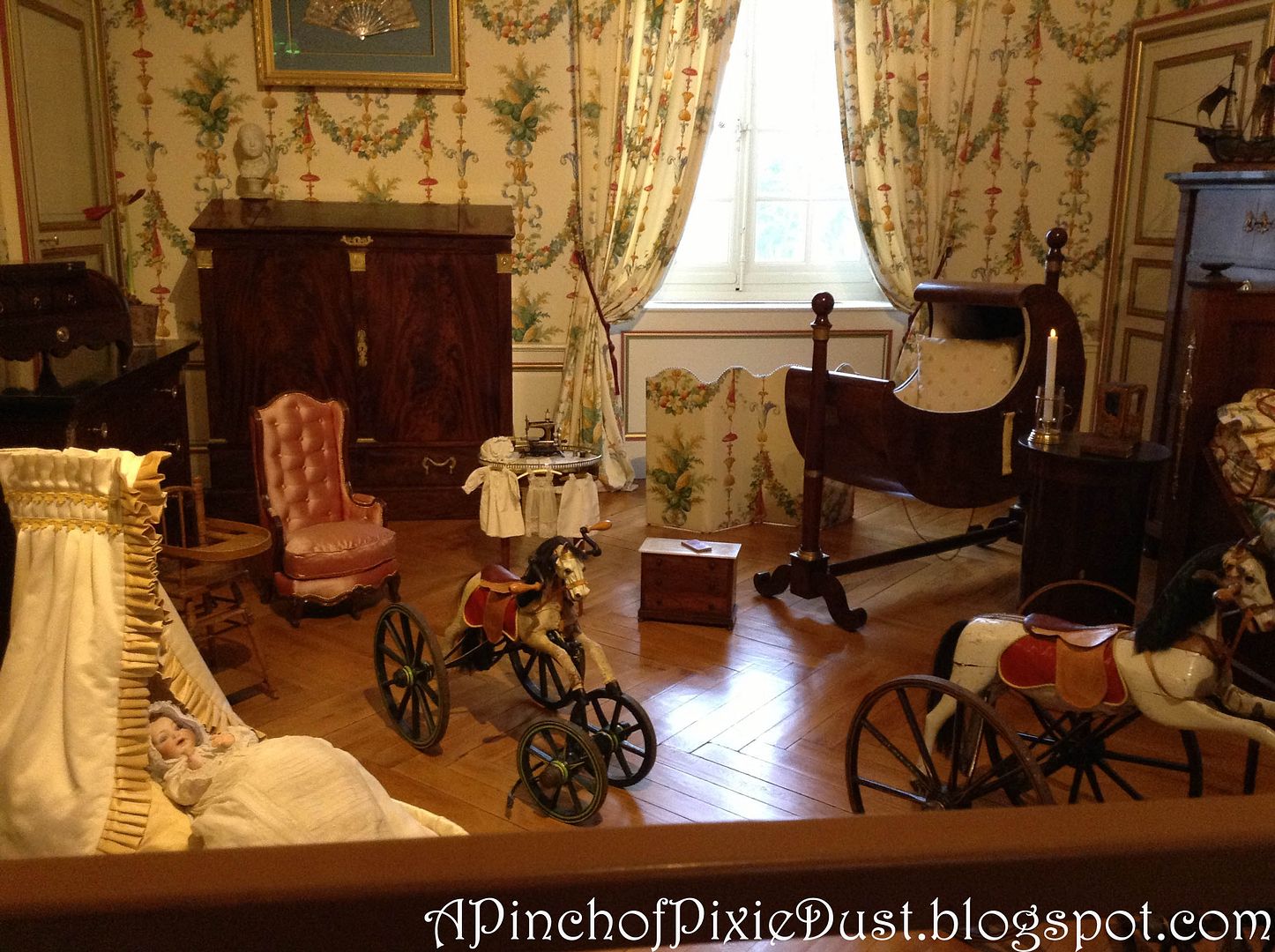 It was fun to look at the family's old Victorian-era toys. Take a close look back by the pink chair...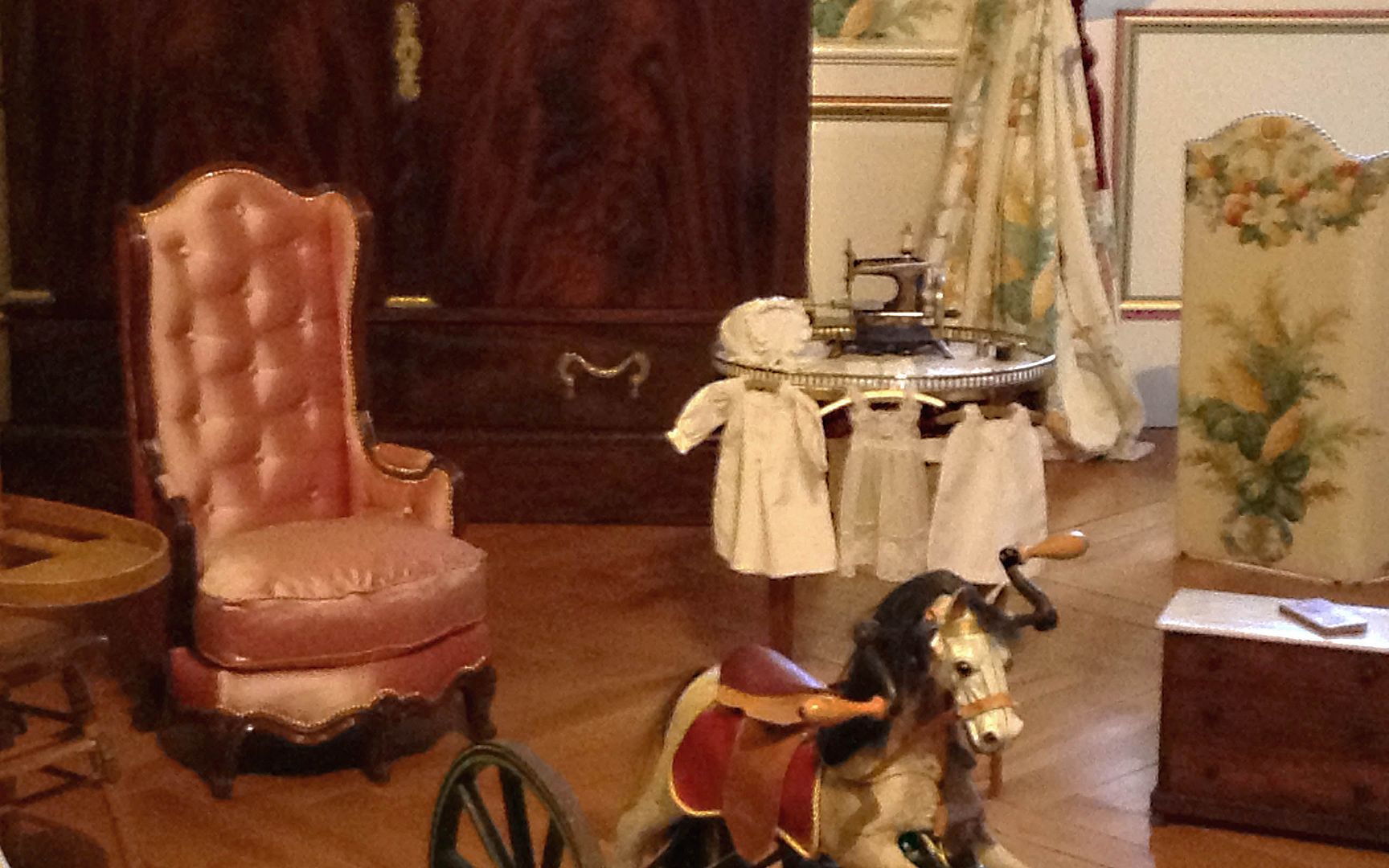 There's a doll-sized sewing machine! So cute.
They were in the process of sprucing up one of the rooms - good to see they're keeping things in good order. Imagine what it must be like to work in an old room like that - you'd have to be so careful!
It had been raining when we entered the house, but luckily by the time we finished touring the drizzle had stopped. Time to explore the gardens!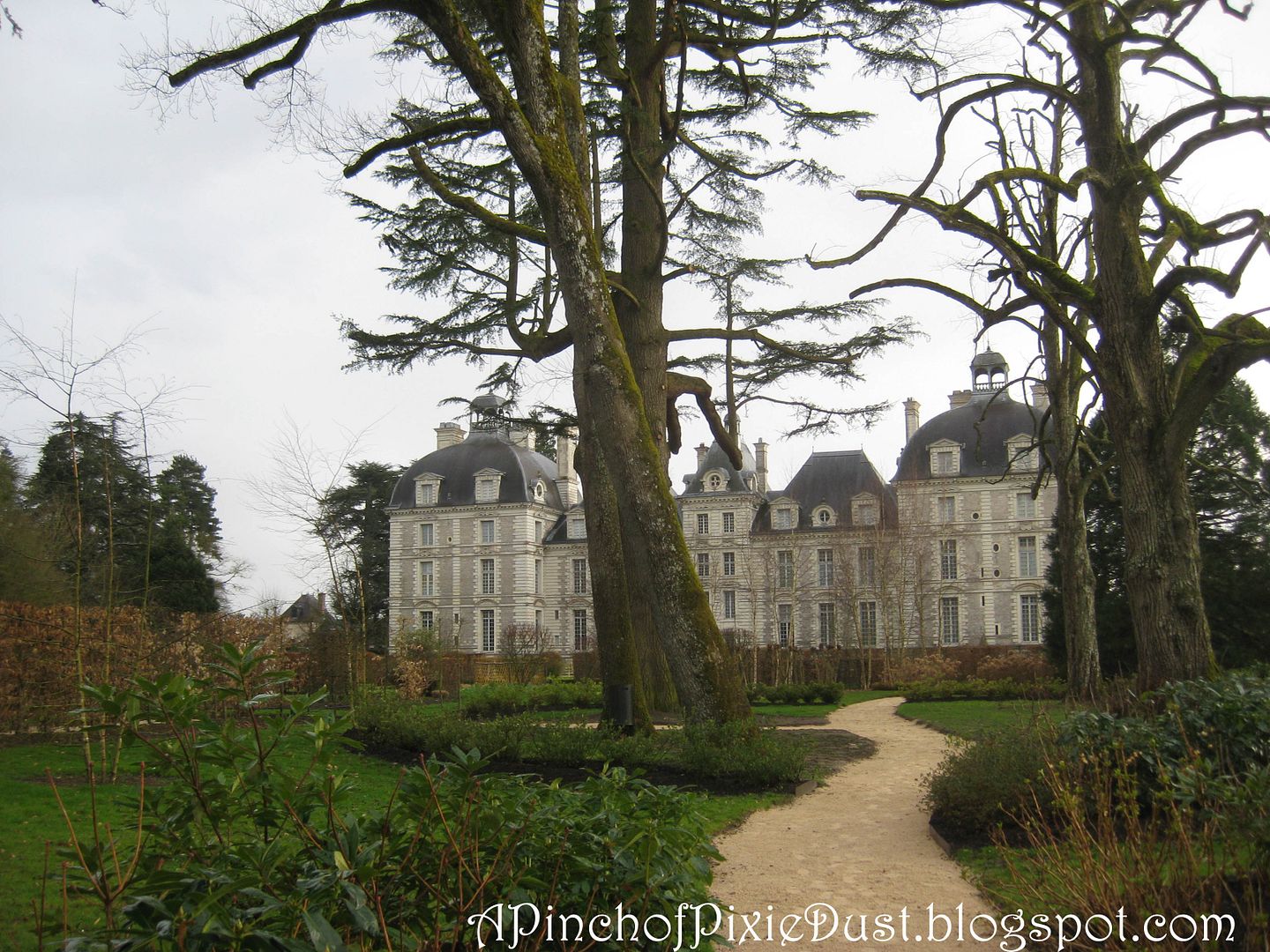 It was towards the end of the day, and there was no one else around because of the rain. I put on the Impressions de France soundtrack on my iPod!
I bet it's really beautiful here in the summer! I can't even imagine what it must be like to own a place like this - to be able to say that that stunning garden is your backyard! You could have some amazing garden parties.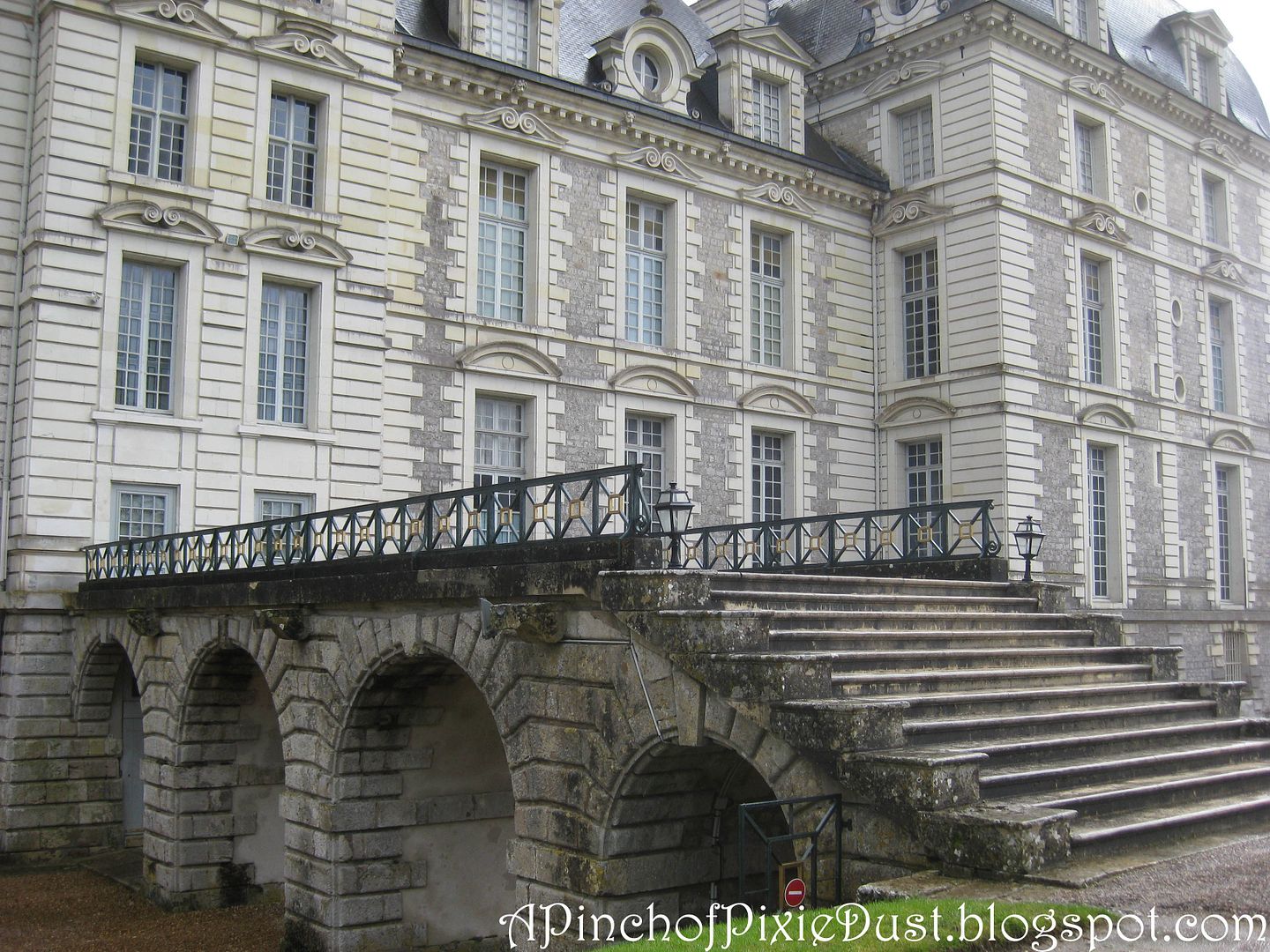 And I'm pretty sure they have a moat. Not that it's used anymore, but still!
The sun came out at the last minute as we were leaving the grounds. Cheverny was closed to tourists for the night, and we watched the great tall shutters at the front of the house get closed, one by one.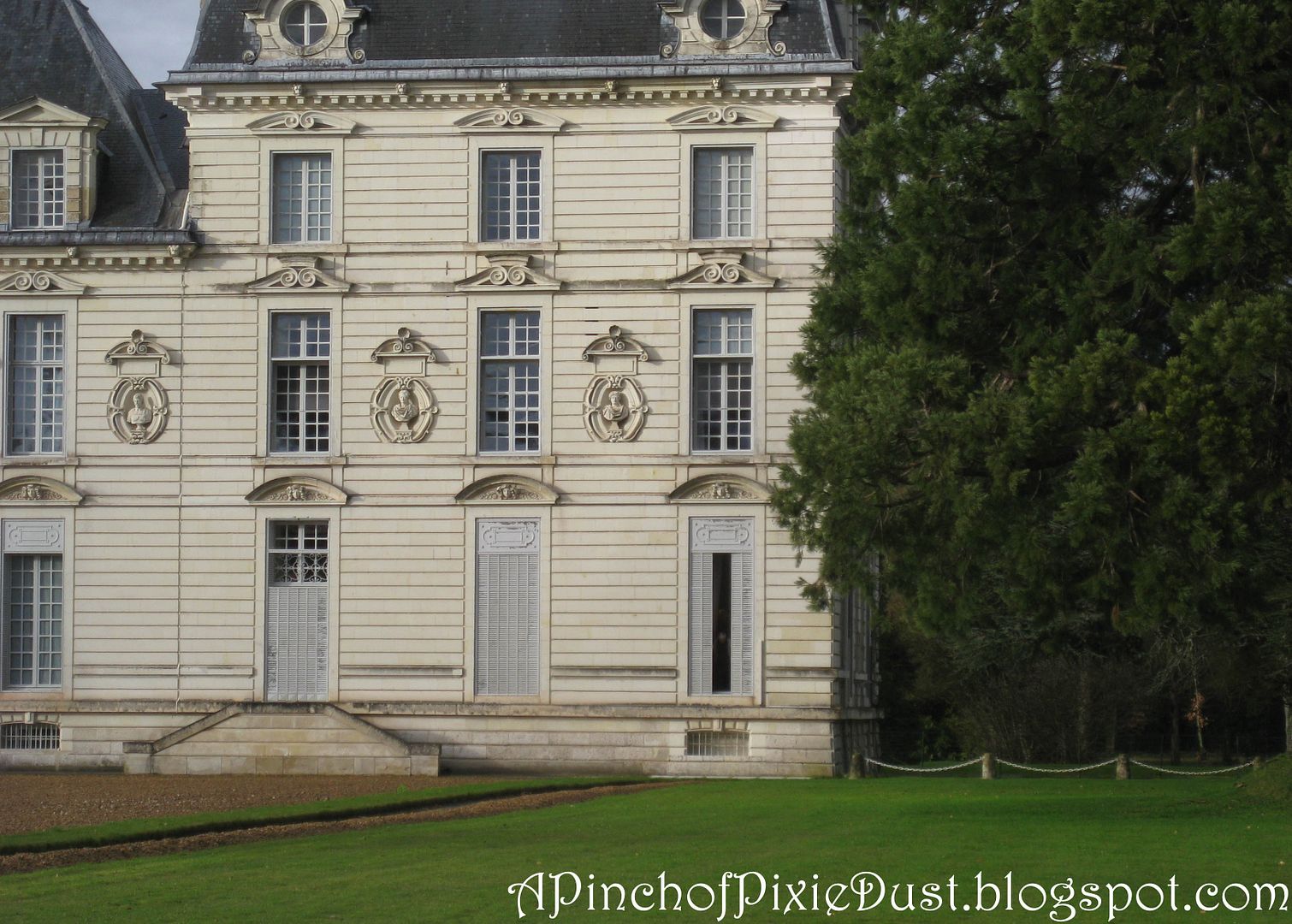 The last window getting shut. Somehow that simple sight made the castle feel alive. Cheverny was quite different from the other two Loire Valley castles, but it was really magical in its own way!