First, before you read this update, you need to have this song playing in the background: http://youtu.be/Ba4WzGC692c.
Just trust me on this.
You see, today I'm going to recap another part of my Europe trip, and this one was truly an Impressions de France IRL experience!
We were in the Loire Valley, on a quest to see some truly epic castles. The day before we had visited Chenonceau, the castle on the river, and we had spent the morning doing some shopping. Now we were ready to get back to chateaux, and first on the list was CHAMBORD.
So in the Impressions de France movie at Epcot (bear with me here if you're not a Disney person
), there's this INCREDIBLE shot were the camera flies over a HUGE castle that looks like its covered in pastries, that's how intricate all the towers on the roof are. (The
harp concerto by Boieldieu
that you're presumably listening to right now is playing during this part of the movie.) If you look closely, as the camera passes over the chateau, there are people wandering around on the roof.
Well, guess what.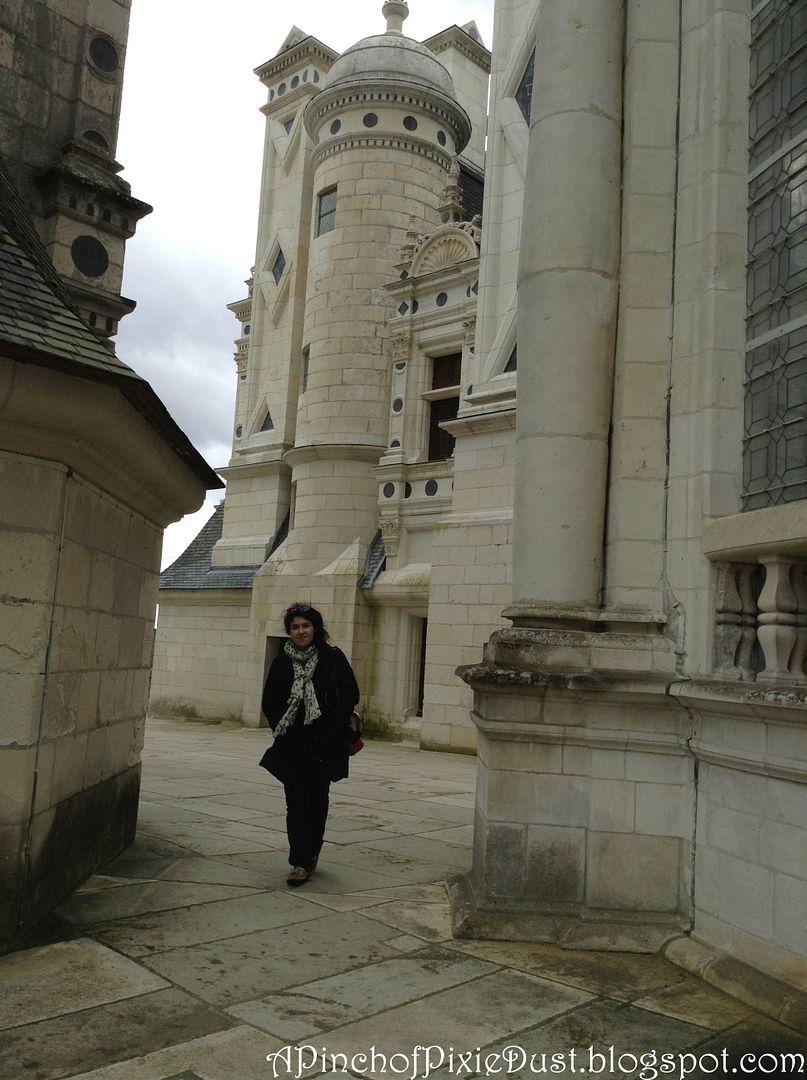 WE GOT TO BE THOSE PEOPLE WANDERING AROUND ON THE ROOF!!
Yes, that's a rooftop believe it or not. I was on cloud nine.
But I'm getting ahead of myself. We met our tour van on time at the Tourist Office. Soon were zooming through the French countryside!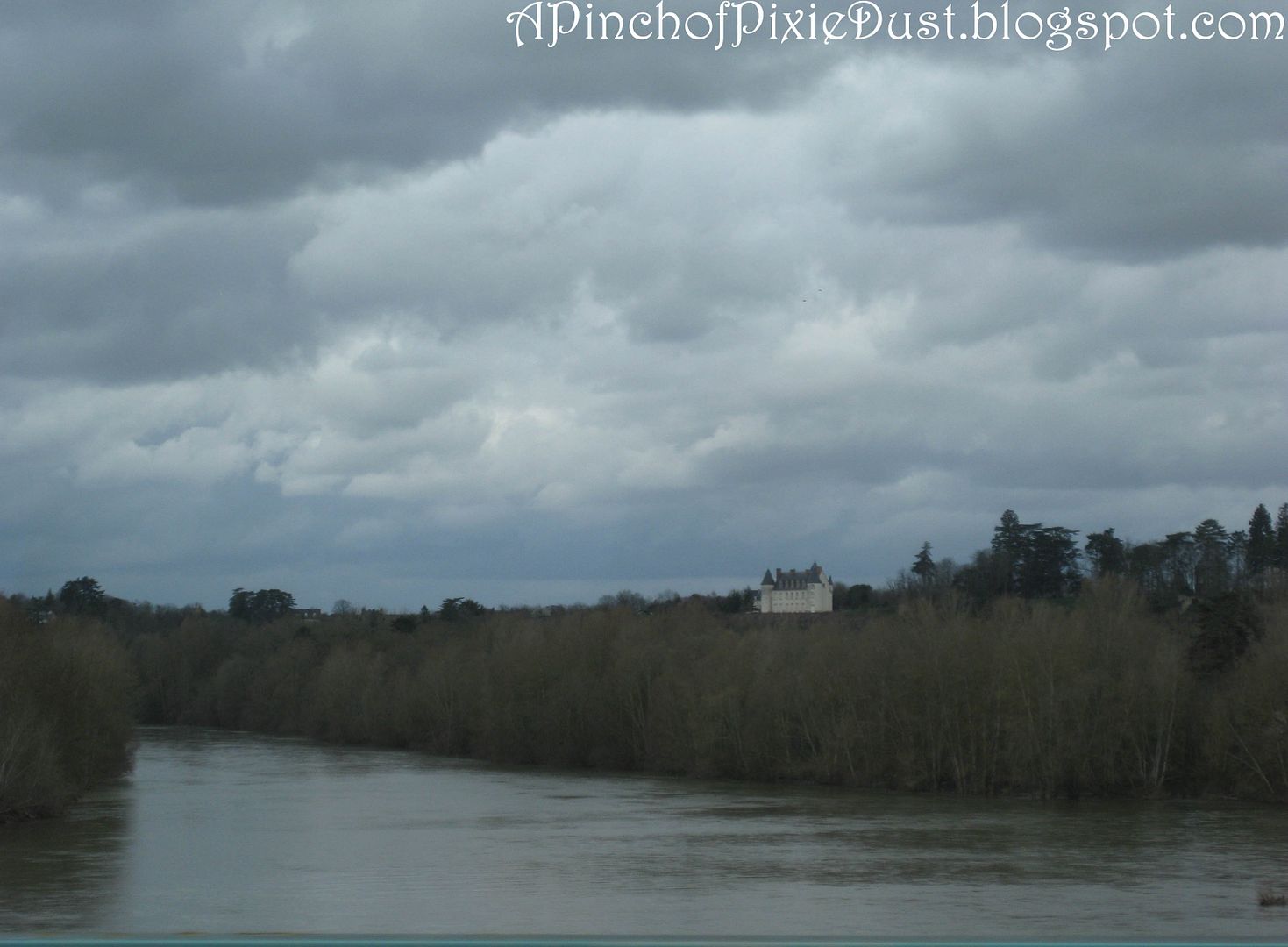 We were travelling along the highway, and every five minutes you'd spot a castle off in the distance. You know. No big deal.
Some quick travel info for anybody who might be interested in visiting Chambord themselves. Feel free to skip this bit if you want to go straight to the pictures. ;) There are some castles in the Loire Valley that you can reach by train, but there are others that you can only reach by road. Since buses (mostly) only run in the summer months and renting a car wasn't an option for us, we ended up booking a tour.
I had been hoping we could rent bikes and bike to Chambord from the nearby town of Blois - it's an hour and a half ride and sounds like it must be beautiful. But sadly we could not find an open bike shop. They were all either closed for the summer or closed because it was Monday. But as it was a grey and rainy day, I'm glad we went with the tour!
We booked it the morning of at the tourist office in Tours - another time I wouldn't leave it til so late, cause if they'd been all booked up we would've been sunk! But luckily there were plenty of different options - leaving at different times and stopping at different castles. It was about 36 euro a person, and the "tour" turned out to be a 7-seater van (there was a Spanish couple and a Japanese girl along as well), and the driver did provide some info as we drove, but not a ton. I did love that he was willing to stop the car whenever there was a castle in view (even if it wasn't one on the itinerary) so that we could take pics!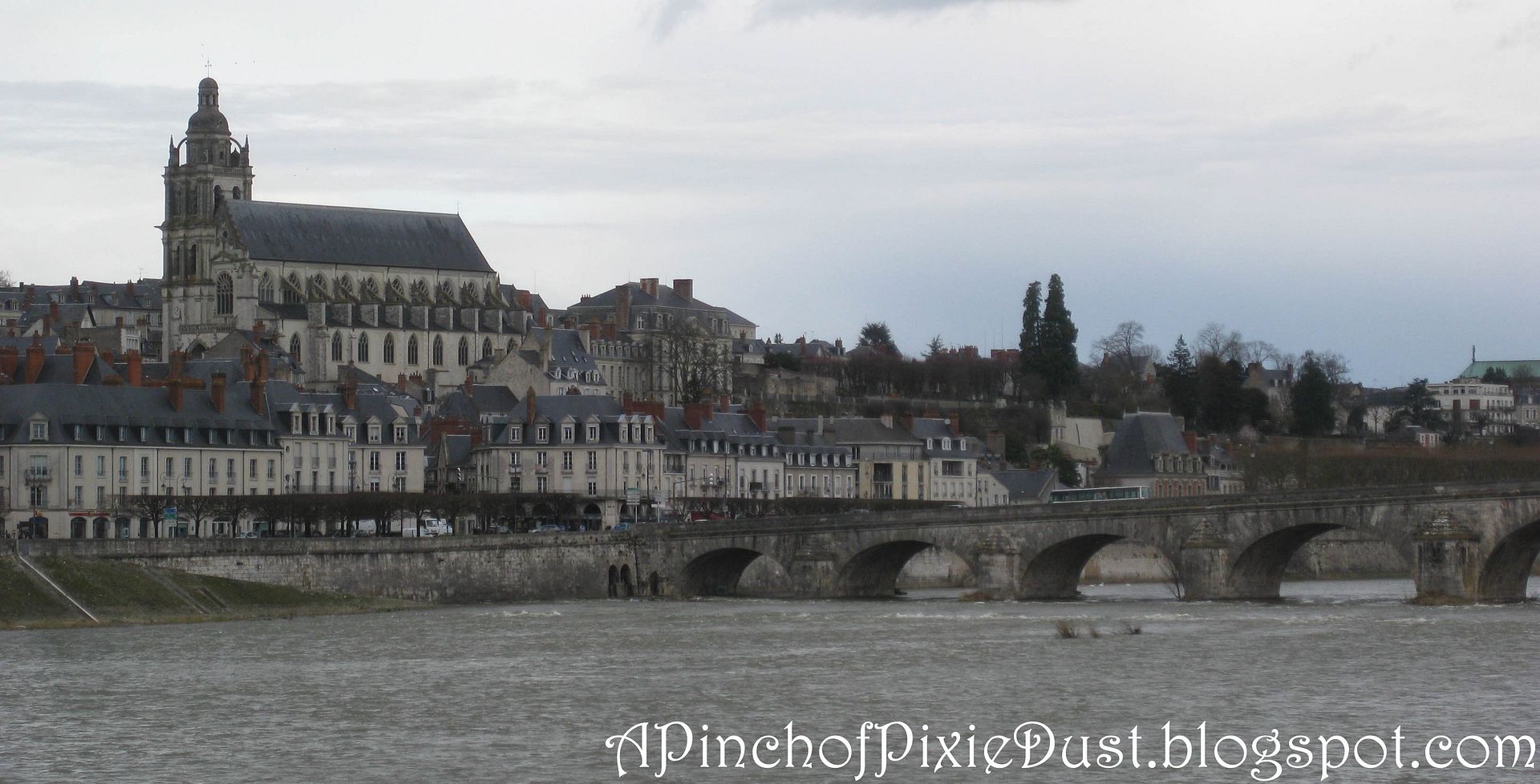 That's the town of Blois - just look at that cathedral!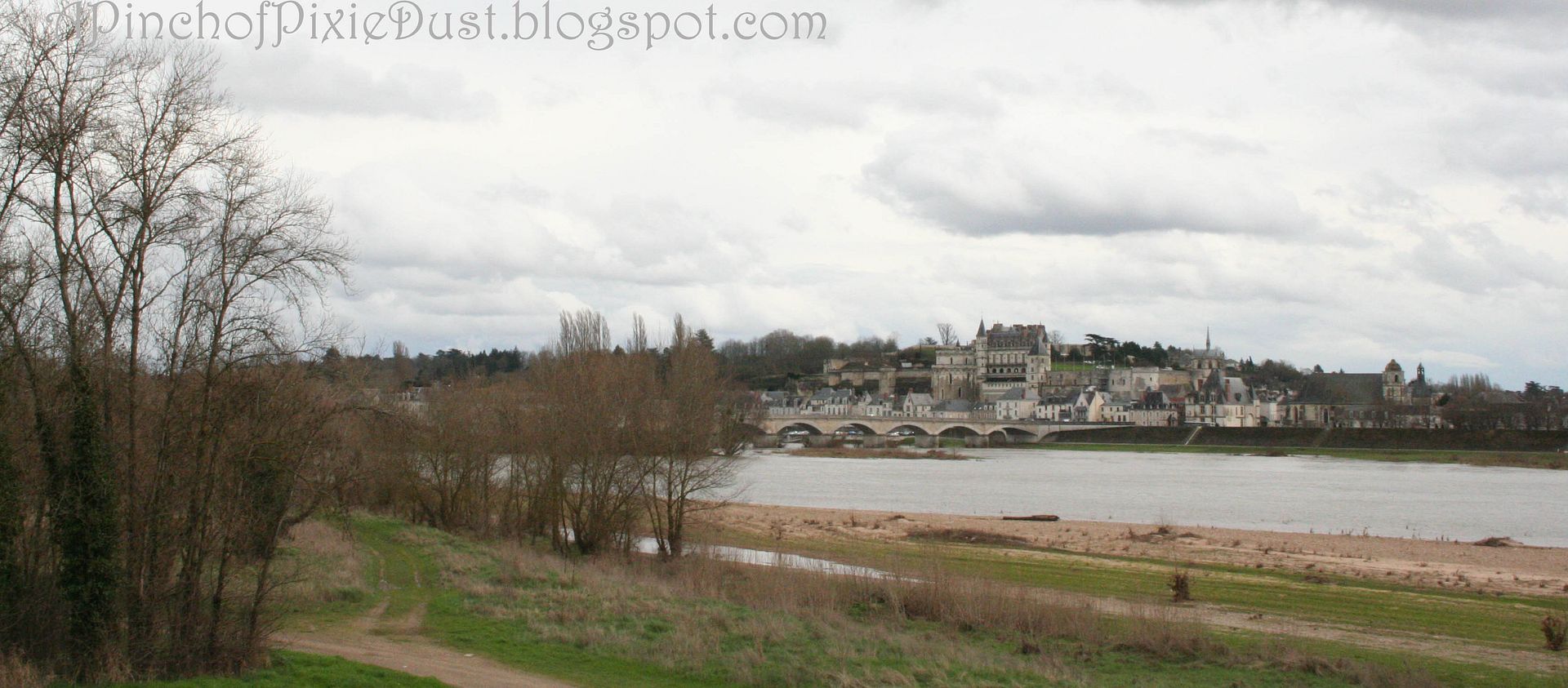 ...and this is the town of Amboise. That huge building you see there is not a cathedral, it's a castle. Sometimes you can't tell in France which is which.
The Chateau Chambord isn't located in any town. It's set far back in its own park. At last we found ourselves turning into the gates, and driving through the woods. Then we saw it looming in the distance.
That first glimpse of the castle was SO MAGICAL. I lost my breath for a second. And soon we were approaching it UP CLOSE!
There are inevitably some times when you travel that you get stressed out by all the details; but this was one of those days when nothing could bother me. I was just in awe of this incredible old castle, and I felt so lucky to be there.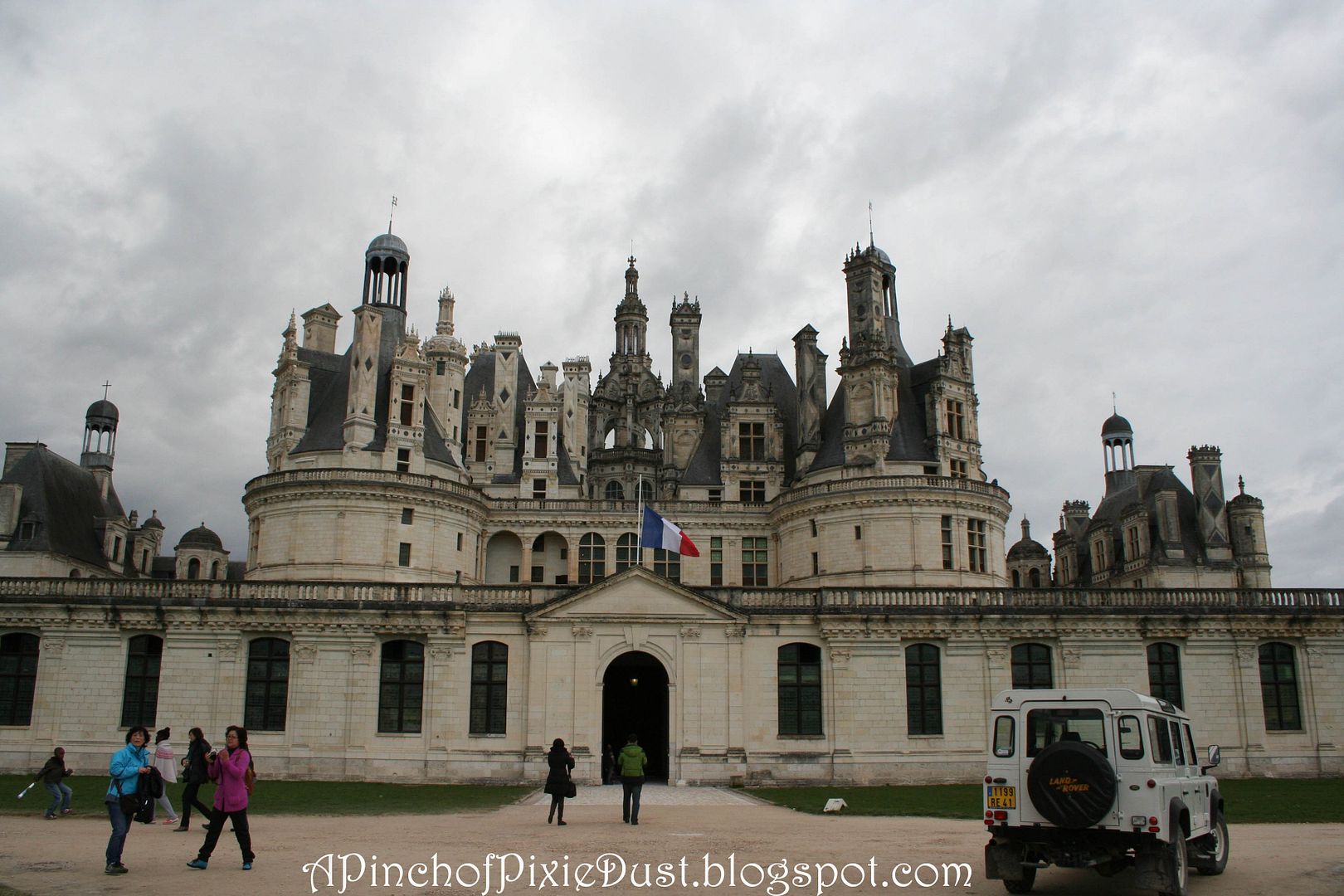 We had about an hour and a half to see Chambord, so we were hastening to get inside; otherwise I could've just stood here for a good five minutes staring at those towers and windows.
OK, Emma. Focus. Let's get inside. There are over four hundred rooms. An hour and a half is barely enough time to see --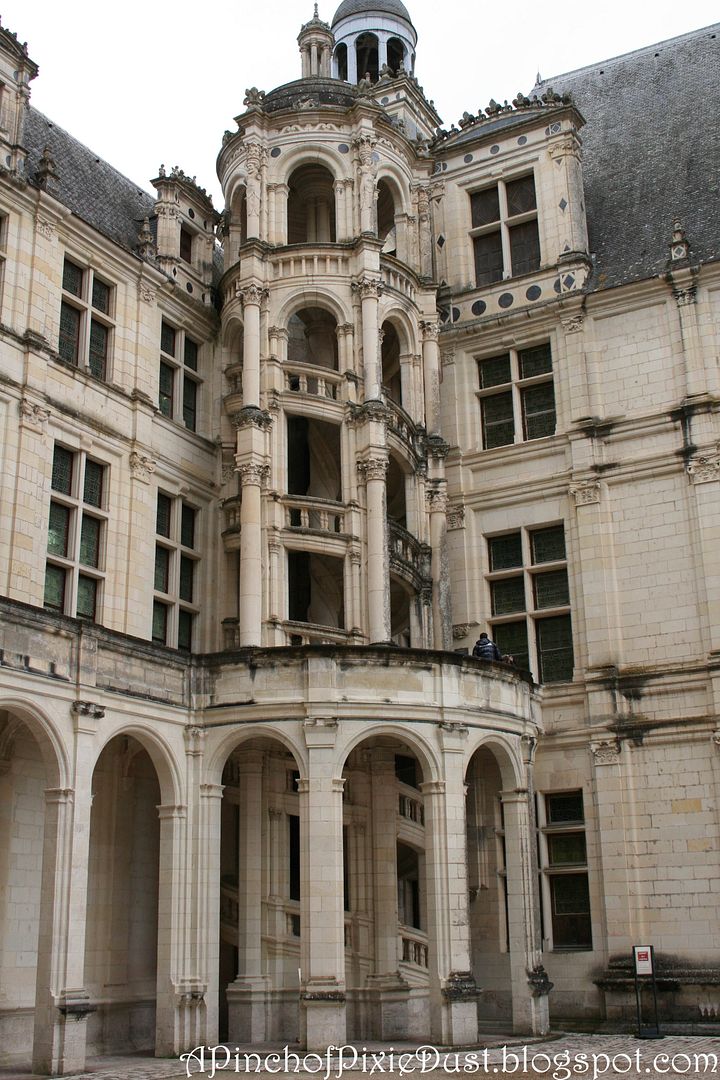 OH MY GOSH. IS THAT STAIRCASE FOR REAL???
lol. Eventually, after gawking at the exterior (Seriously. That staircase.), we did make it inside. We hadn't bothered to pay for the audio guides, and it was honestly really fun to just run all over the castle, go wherever we wanted, exploring all the rooms. Most of the plaques were in English as well as French, but it was kinda fun to try to decipher the ones that were only in French!
Some rooms, like this one (I'm pretty sure it was the king's), were opulently decorated with panelling and velvet. Others were very bare, just the stone walls. It's such a ginormous place - I wonder what it would have been like in its heyday in the sixteenth or seventeenth century. Were all the rooms used - cause they were just endless! It must've been like living in a city with all the courtiers and servants. A game of hide and seek in this place would take an eternity to finish, because there are too many nooks and corners to hide in!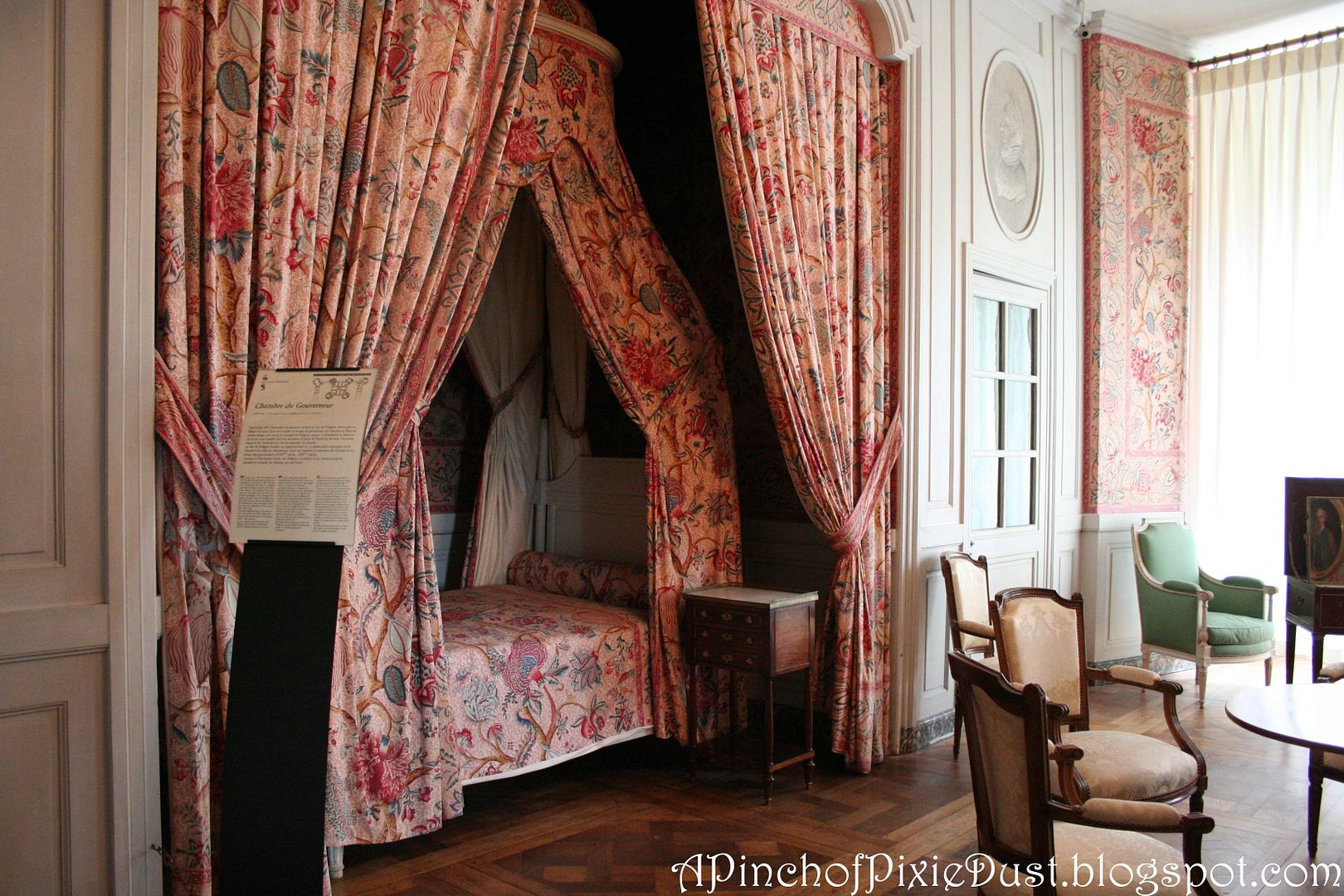 I would've picked this room. That bed has a fancy canopy and then MORE fancy curtains to cover the fancy canopy. I'm impressed.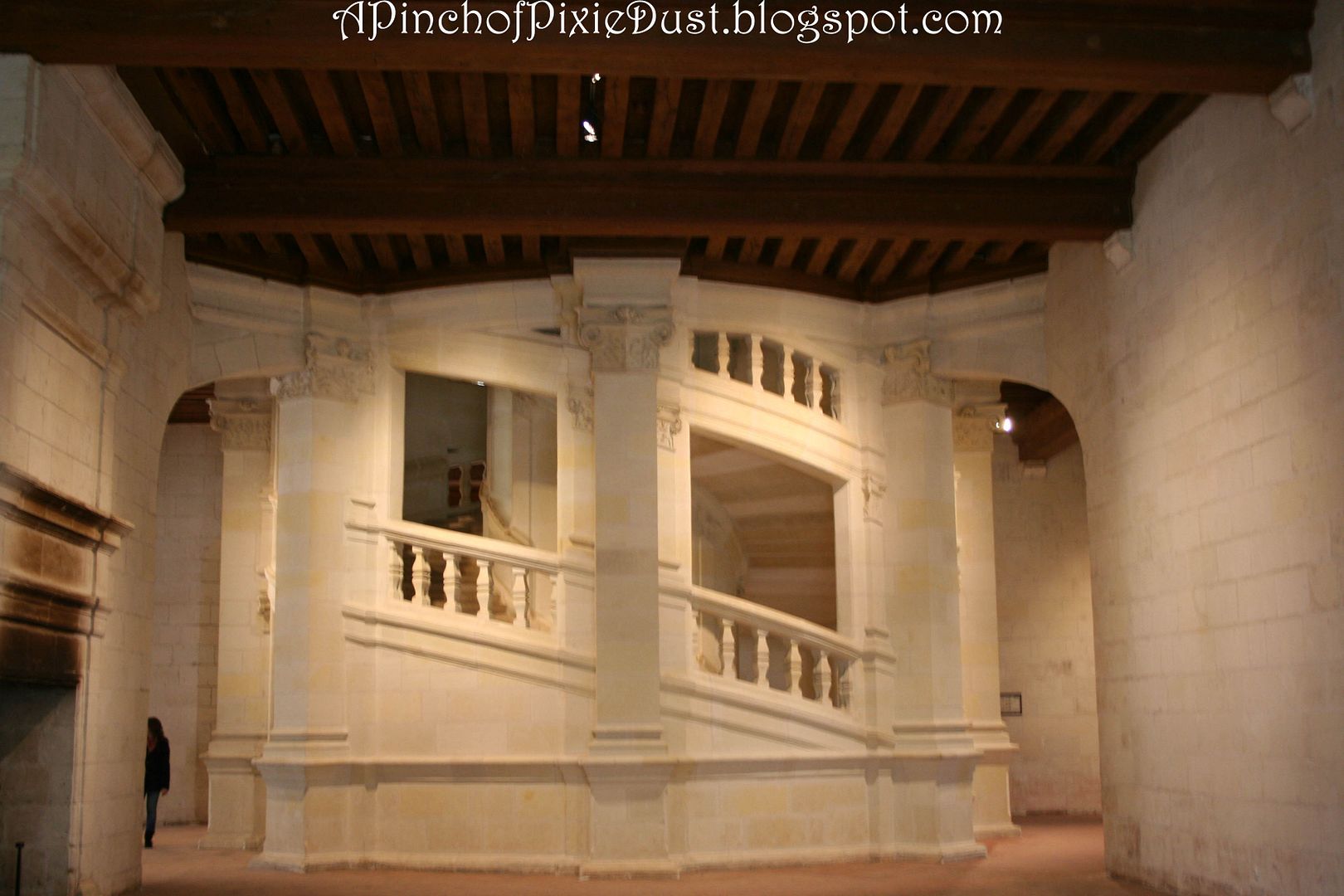 The main corridors/halls were HUGE as well, and the centerpiece was that MASSIVE staircase. So that picture I showed earlier was just a side staircase! The central stairs are said to have been designed by Leonardo da Vinci, but it's been so long that no one exactly remembers. lol.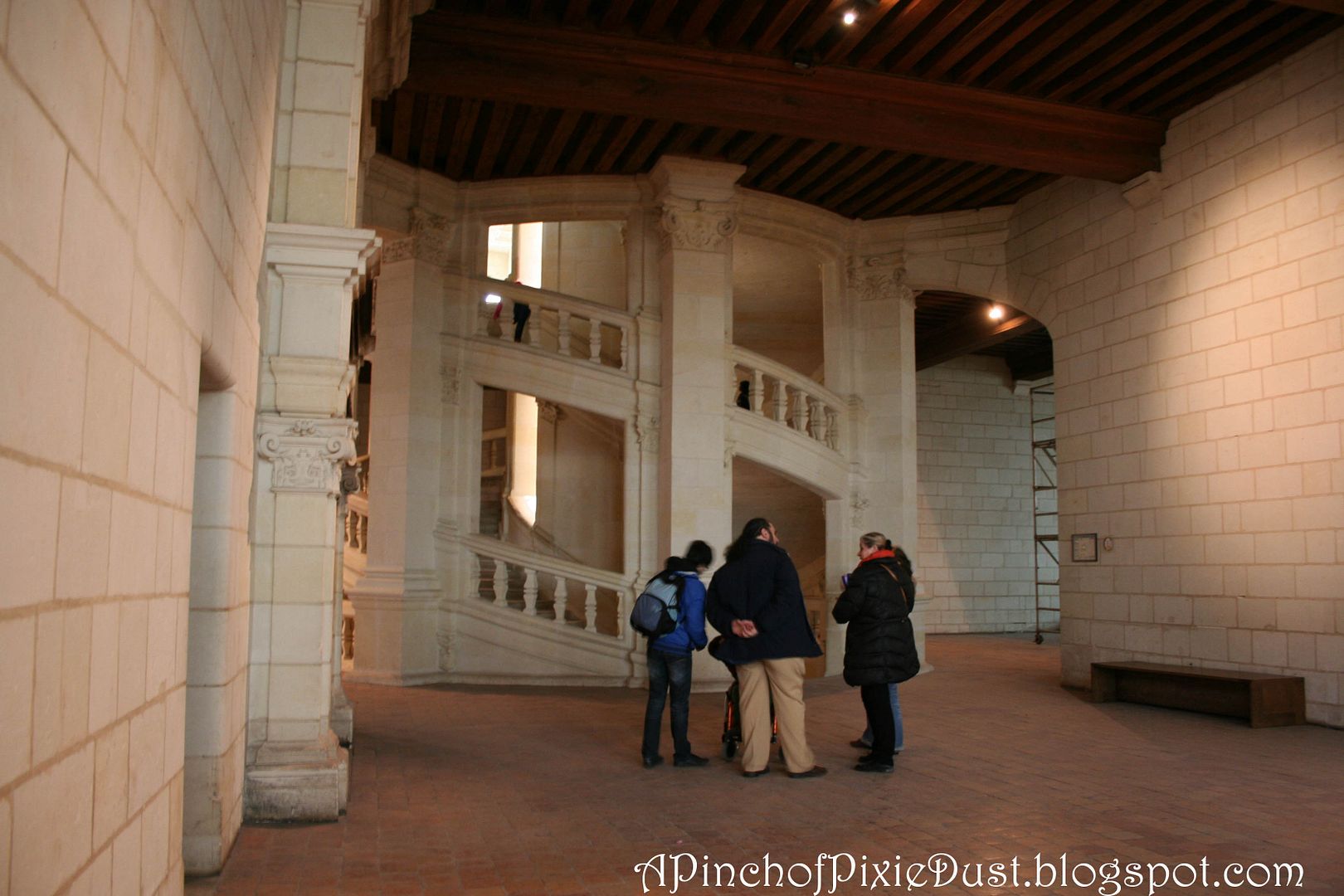 The space is so big that they once converted it into a theatre and MOLIERE put on a production here. I love The Misanthrope, so I got kinda excited about that. Today tourists paced the stones instead of actors and writers. Notice how bundled up they are - it was freezing that day, just as cold inside as out. I can see why the French kings didn't care to stay here since it would be impossible to keep it warm!
But. Guess what.
There were fires in the fireplaces. You know how much I approve of that!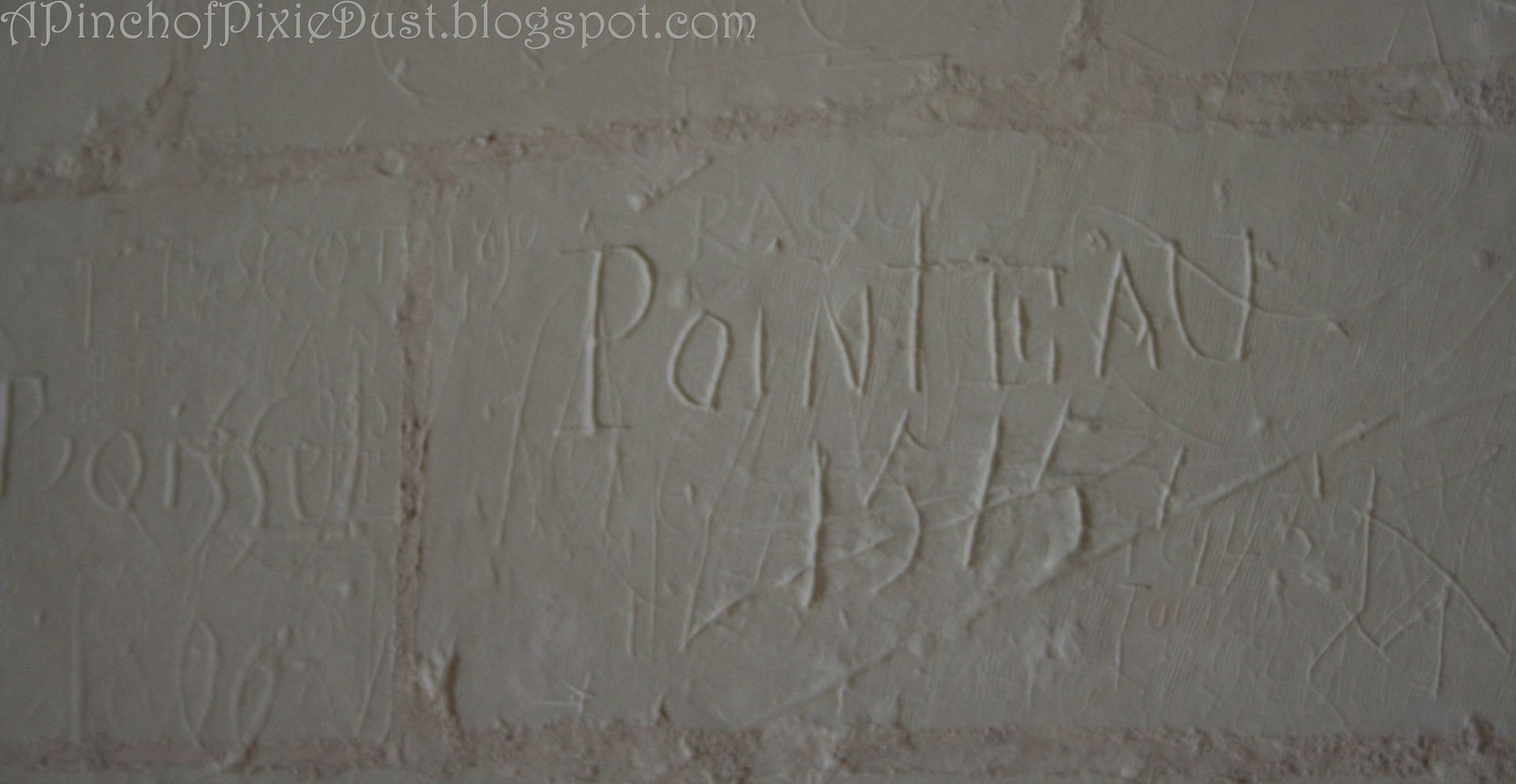 Some of the graffiti is from 1515. Seriously.
We had been told when we arrived that the rooftop was OPEN, so soon we made our way upwards.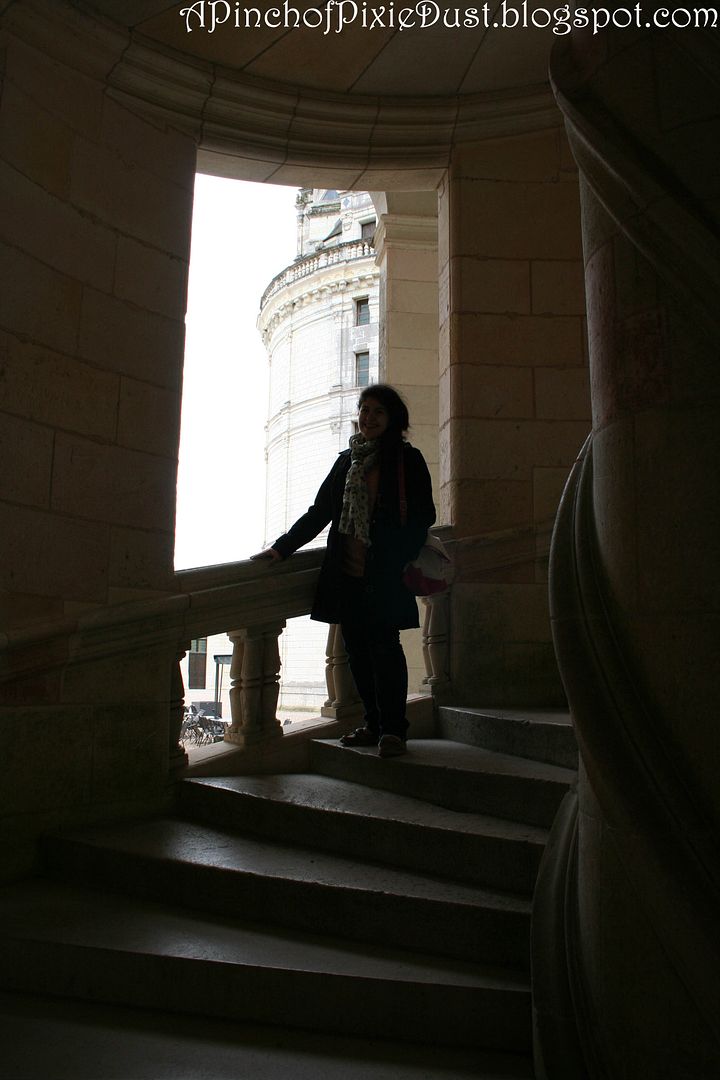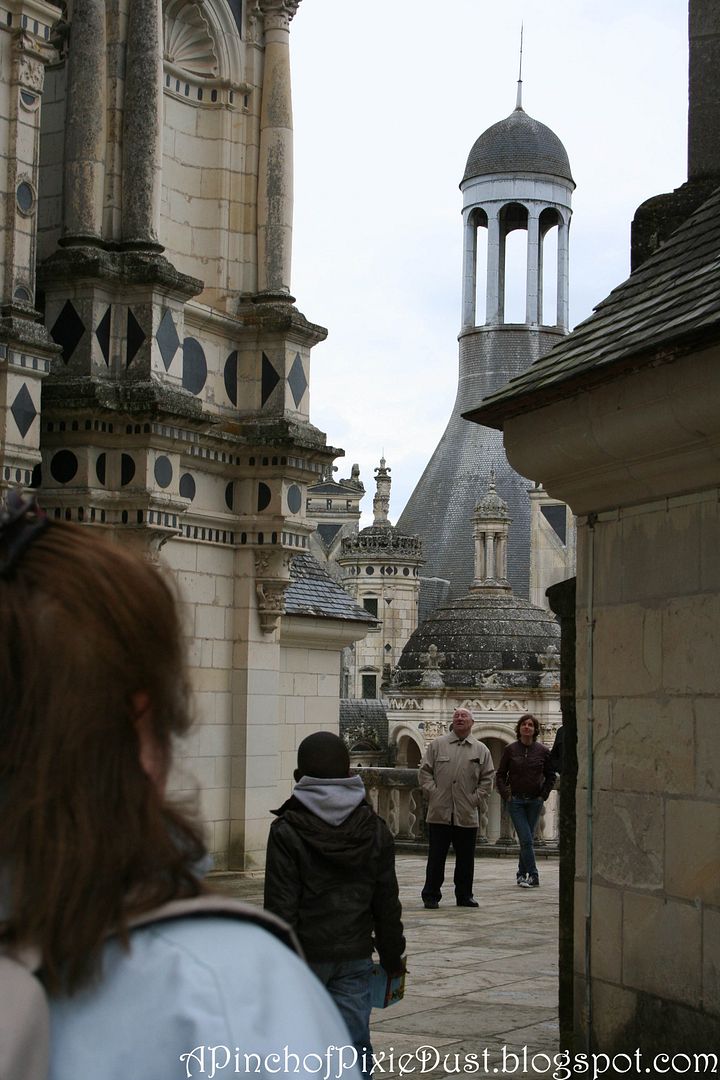 It was surreal being up on the rooftop - it almost felt like you were wandering around a city with all this gorgeous, surprisingly varied architecture around you.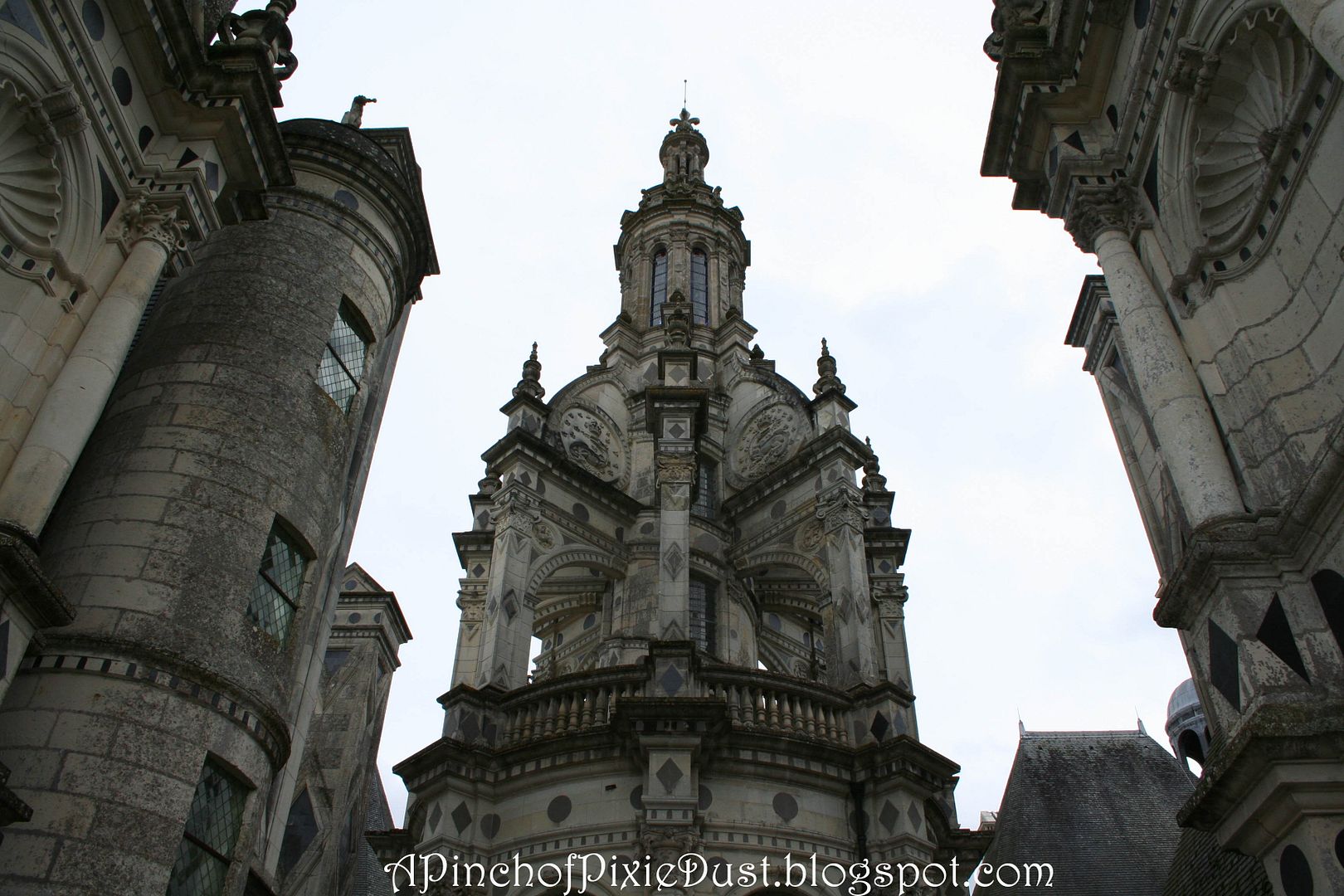 That is the pinnacle of the (probably) Da Vinci staircase. Talk about a cherry on top!
The balconies were gorgeous too; they just went on and on, and stretching out beyond was the flat French countryside.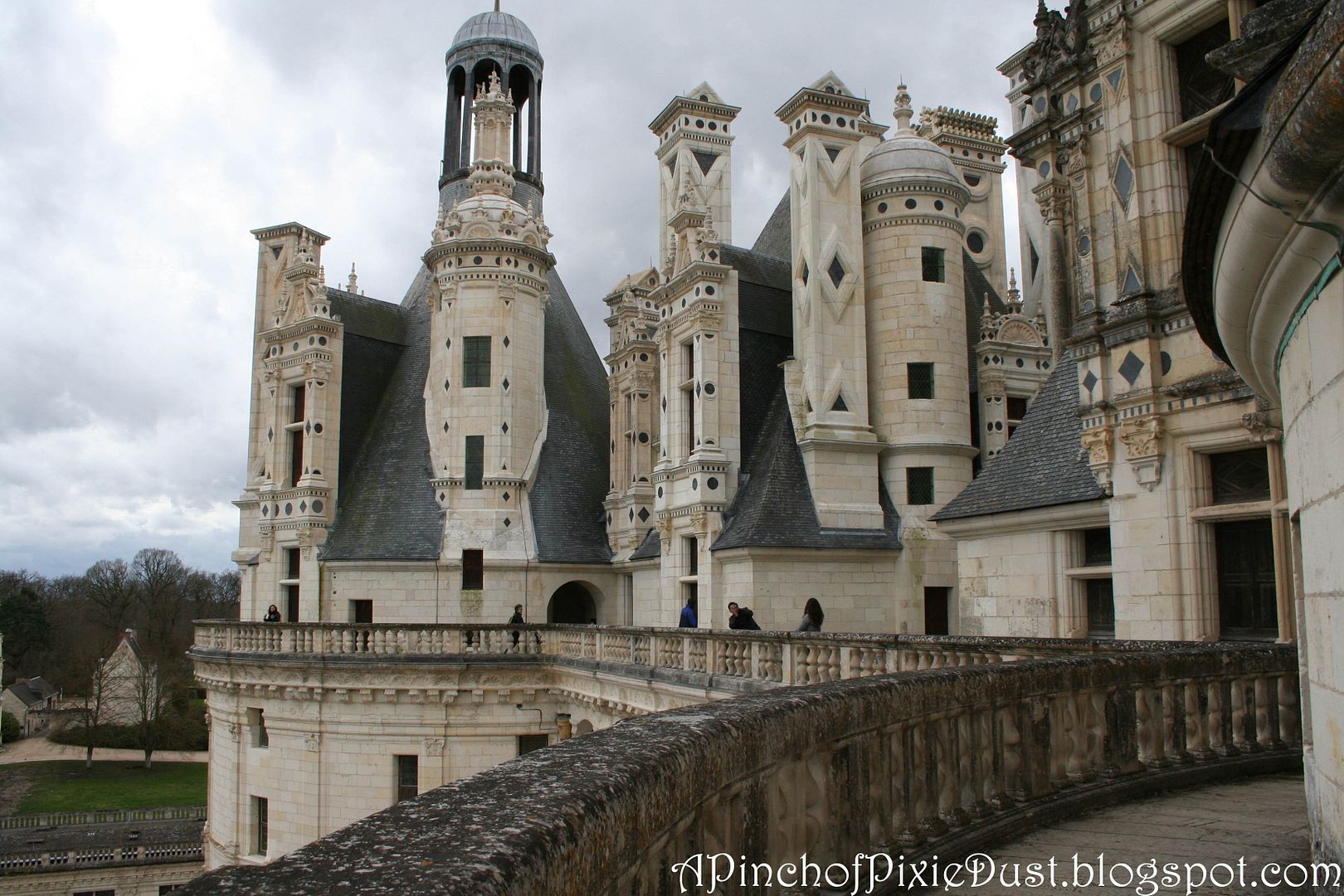 This is why you travel. To visit places like this. They blow your mind and help you to think in whole new ways.
It was so peaceful and beautiful up there, I didn't want to leave.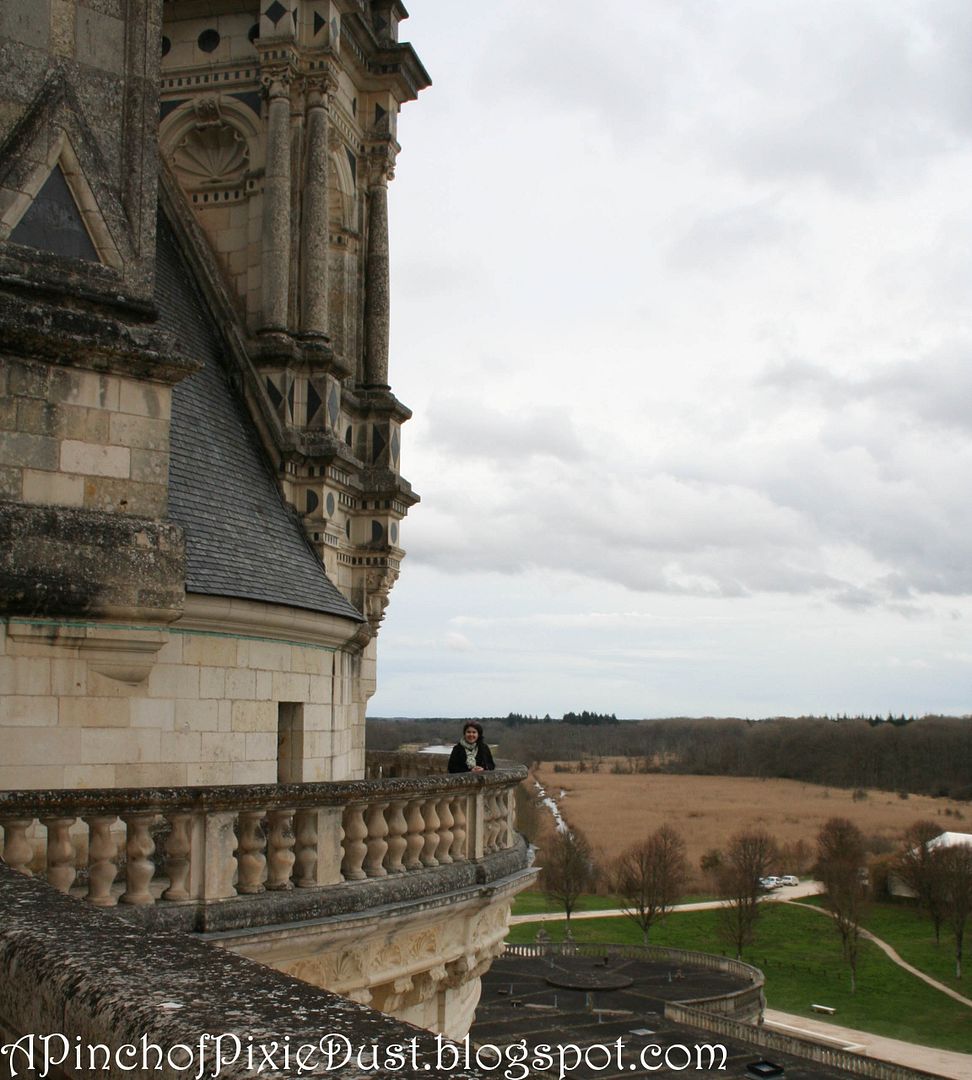 Next time you watch the Epcot movie, maybe you'll see me up on that rooftop. ;)
Chambord Vlogs:
http://youtu.be/7OzvhseeqGM
http://youtu.be/_fl3B2jKY0g