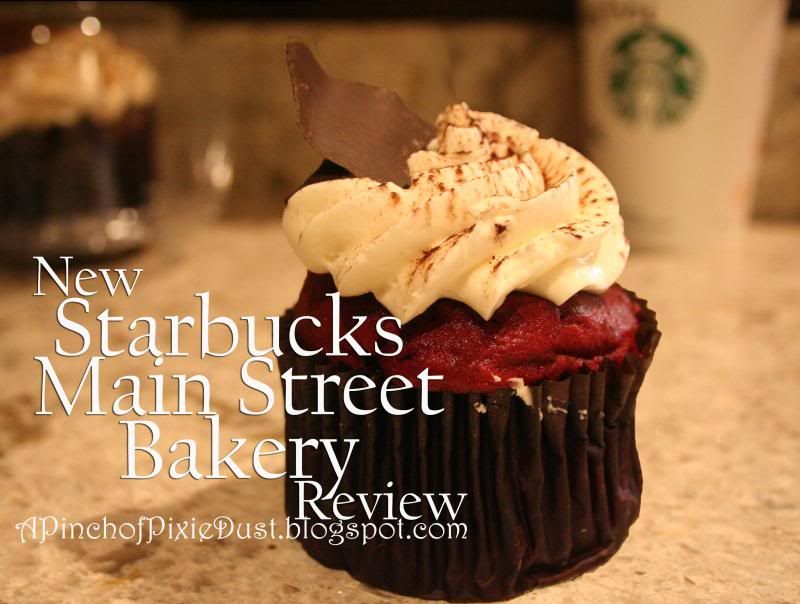 Today's post is going to be full of photos, details, treats, and cupcakes from the brand new Main Street Bakery Starbucks at the Magic Kingdom!!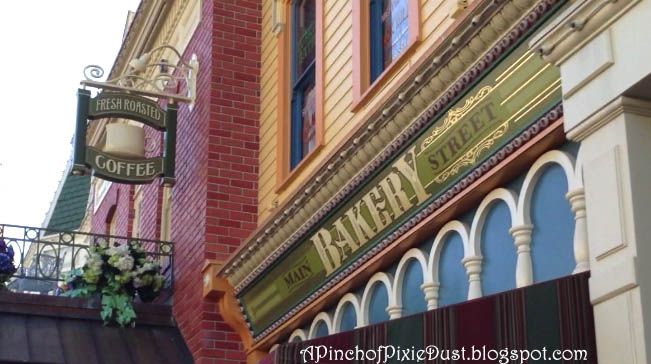 I had read rumors online that the opening would be in spring 2013, so my fingers were crossed that we'd be able to see it during our June trip.  On our first MK day it was still closed with the windows blacked out: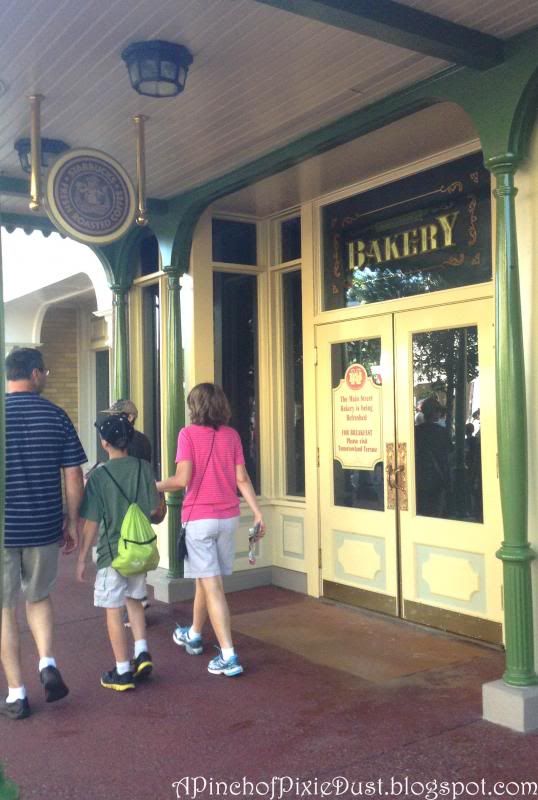 A few days later, I noticed a line outside the bakery.  It was still in voucher-only soft opening (apparently they had handed out vouchers to random guests that morning, so that's who was in line), but it would open to the general public the next day!
I'll give you one guess where I was on June 18th at 9AM:
Heading back down Main Street towards the new bakery of course!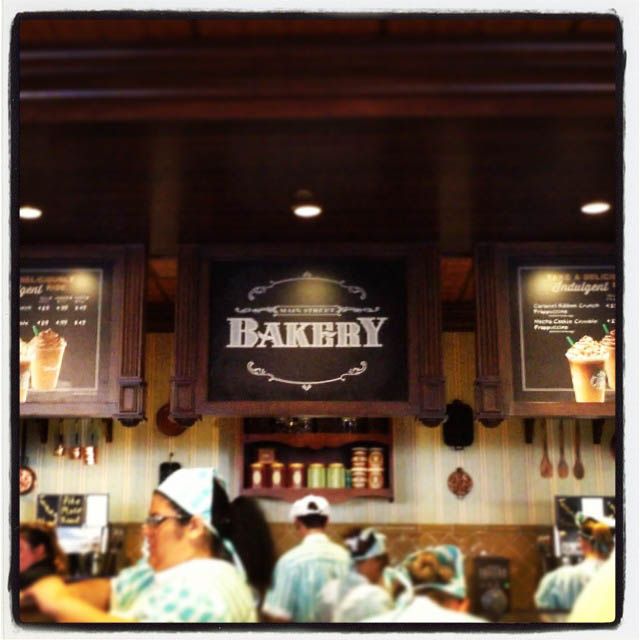 From my instagram!  The cast member costumes, as you can see, are the same.  But the décor and set up is quite different!  As soon as you enter, you have two separate but identical lines to choose from.
Above is the line on the left hand side of the bakery.  It was quite crowded!  There were plenty of guests; and there were also cast members milling around the lines, answering questions, and what seemed like an unnecessary number of managers lurking at the back, chatting with each other, and staring at their phones.  Not exactly Disney look.
This is the identical line to the right!  It's hard to get a sense of the set-up in photos, but I did a video tour/vlog of it as well!  In all the bustle, it took me a second to realize that the seating is all gone.  Not a single chair left to be seen!  But we'll get back to that...
"Take a Deliciously Indulgent Ride" reads the menu board.  The drinks were exactly the same as what you would find at any other Starbucks.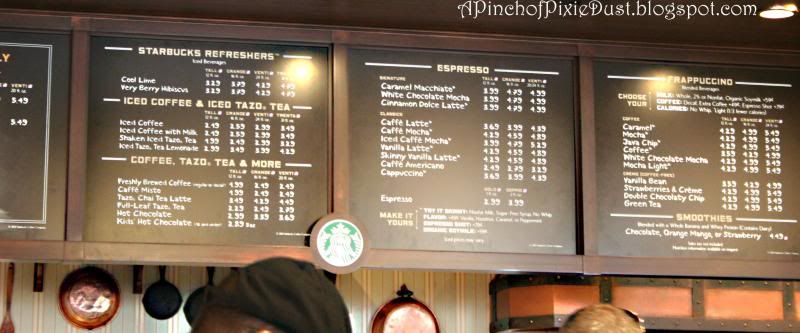 I have to say, I thought it was pretty boring that they didn't bother to add any Disney pixie dust to the menu.  Couldn't they have given us a "Tinkerbell's Green Tea" or "Cinderella's Caramel Macchiato" or something special?  The cups at least have some balloons and Disney logo on one side and the regular Starbucks logo on the other.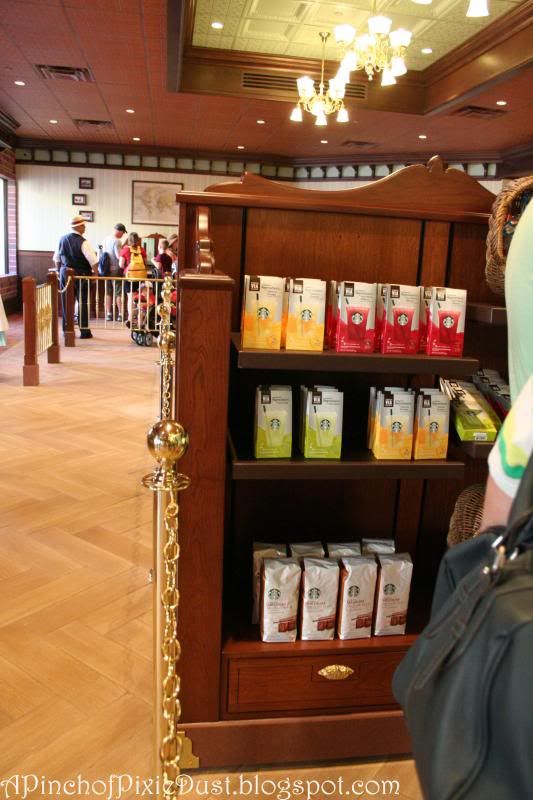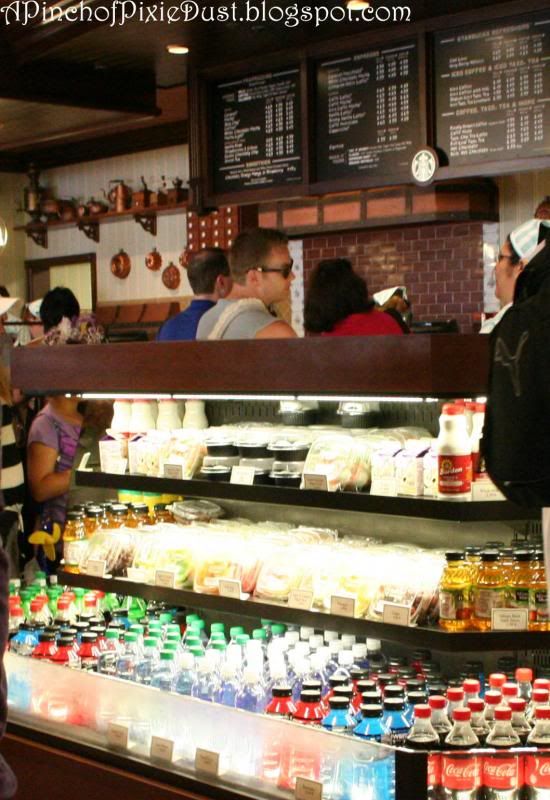 As you wind through the line you'll find some Starbucks merchandise for purchase, the same as what you'd find at a grocery store or another Starbucks.  (I can't really imagine people wanting to lug a bag of coffee beans all around the park though...)  ANYway, as you reach the head of the line you'll find all the cold drinks and sandwiches.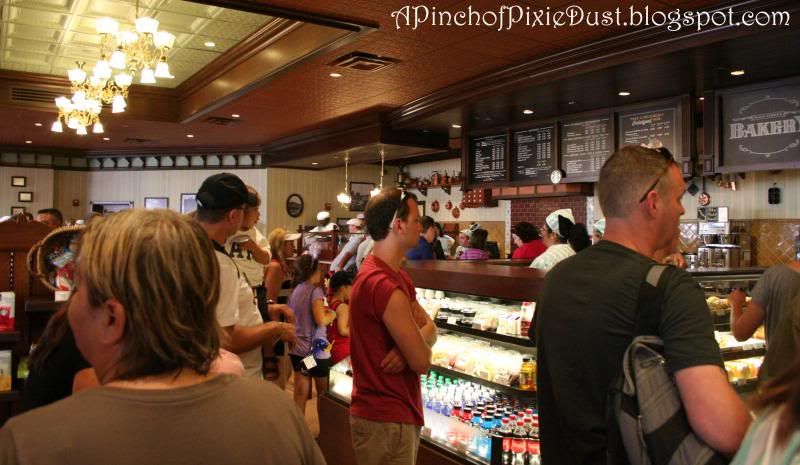 Another shot of the drinks case, and just beyond that is the bakery case!  Just to prepare you: it's mostly Starbucks treats...