This very evening at 10pm, Wishes will light up the sky above the Magic Kingdom.
This very evening, for the space of twelve minutes, Disney goers in the park and all around the Seven Seas Lagoon will be caught up by the music and the fireworks and the pixie dust.
There's something kinda comforting to think that the magic of Wishes is happening every single night for somebody, even when you yourself aren't one of that lucky number sending up your own wishes alongside the Disney ones into the night sky.
So if you'll be away from Wishes tonight and are missing it like I am, you're invited to relive it in pictures with another Where to Watch Wishes post!!
Even if you had never been to see Wishes, you would be able to deduce that Main Street is one of the most popular places to watch it from the fact that the MK Times Guide suggests that excellent viewing locations can be found all around the park and not just on Main Street and at the Hub.
It never works. Main Street and the Hub are always packed.
Of course, this is one reason to avoid Main Street as your choice for a Wishes viewing location. You should be prepared for lots of heads. I do have to admit, I prefer the Hub over Main Street because the crowds are often a bit thinner, the heads don't matter as much because the show is more above you, and it's easier to escape the hoards once the show has finished.
It's ironic that where you'll move after the show should be a major consideration in terms of where you'll stand during the show, but true when it comes to Wishes!
Still. Today we're going to examine some of the good things about this location, and one of the best is the view. The fireworks perfectly frame the castle. None are cut off or hidden by trees. This was the viewing spot Wishes was designed for.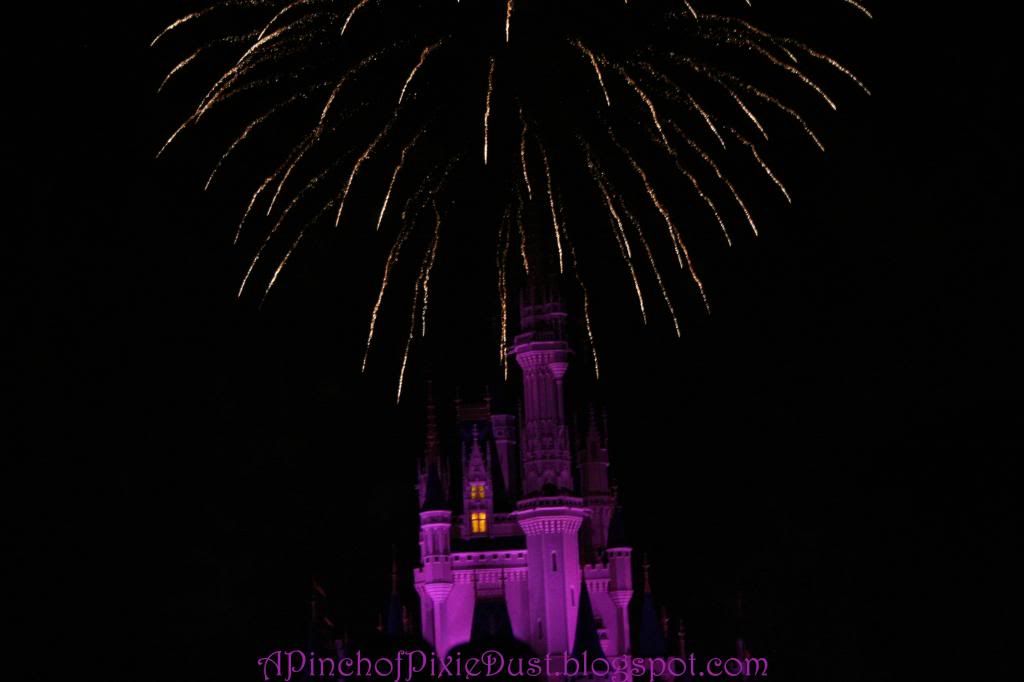 You'll often see people with their tripods set out; this is a great spot for photos. Actually, a tripod or a stroller is a plus if this is your location, because if you have something other than a person directly in front of you, it gives you a little breathing room!
The heads only block the castle - luckily you can still see the fireworks in the sky perfectly well. Especially the weeping willows at the end!!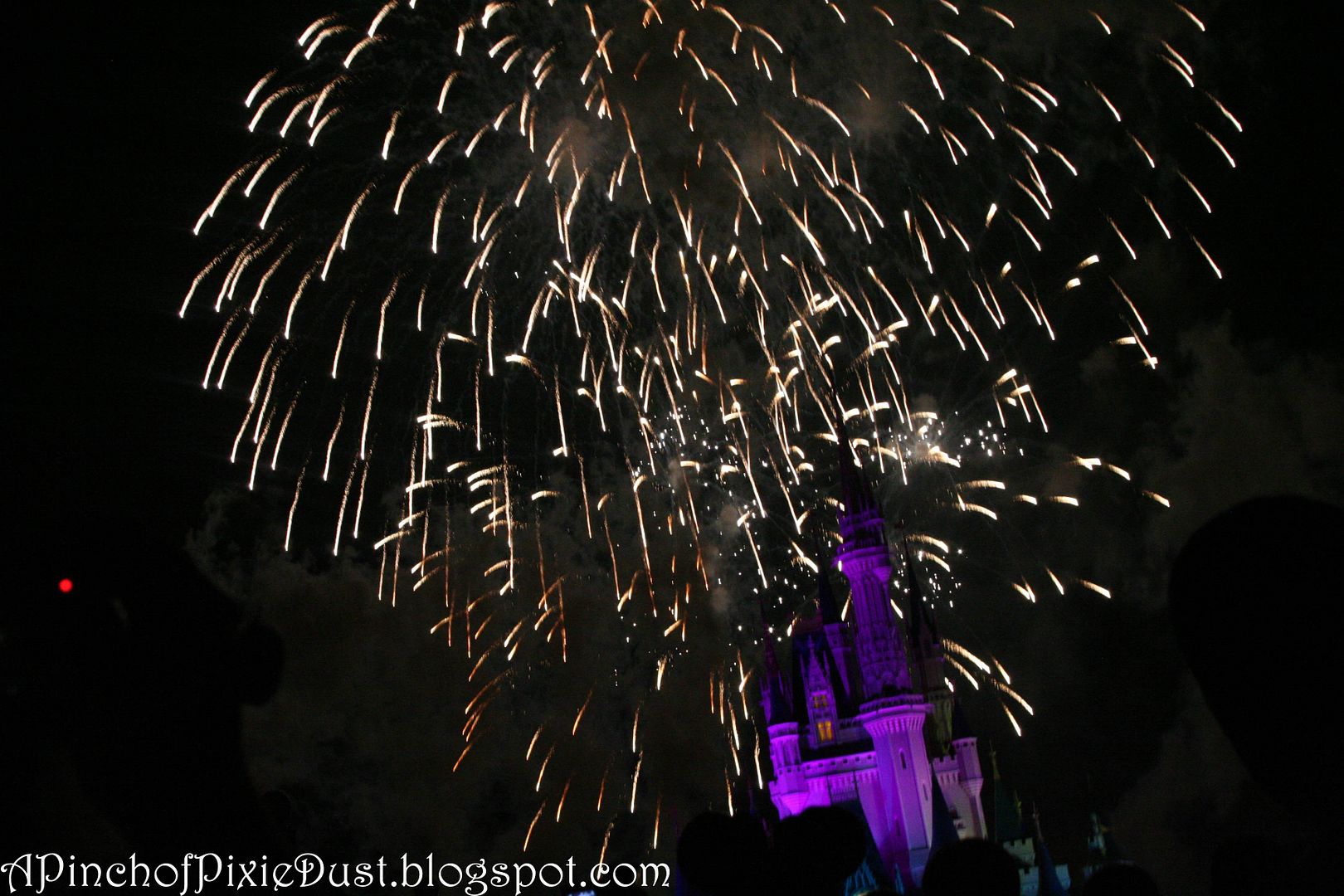 And it's kinda fun to have the fellow wishers all around you, reacting at the same time, cheering at all of the fake endings (and cheering loudest at the end!).
...just be ready to bolt to avoid the crush as soon as the show's over!