Maybe you've heard of the window washers of Fantasyland. At the windows inside Pinocchio's Village Haus (the ones overlooking It's a Small World), you'll often see cast members writing messages with window washing fluid and a rag for the people setting sail on the happiest cruise that ever sailed.
Well I always thought that was some pretty fun pixie dust, but I have to say it was the window washers of Tomorrowland that really blew me away.
To find these window washers, head to Cosmic Ray's Starlight Cafe. That's where I spotted them this past January.
Cosmic Ray's is a fun place. I actually saw the window washers not in the Sonny Eclipse room (where this pic was taken), but up near the seating area just off of the Sandwich Bays, where there's seating out on the balcony.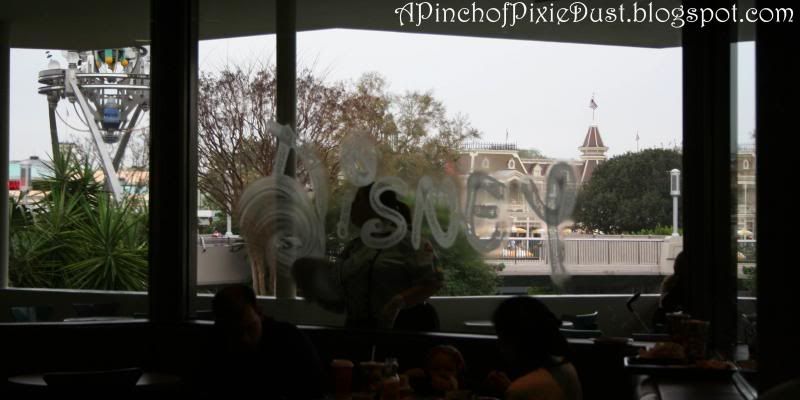 OK, how fun would this be? To just draw on the windows at the Magic Kingdom all day. So I know from personal experience that that's not actually all you get to do when you're a cast member, but I can dream. ;) They were doing tic tac toe with the families on the other side of the windows as well. My favorite was this one: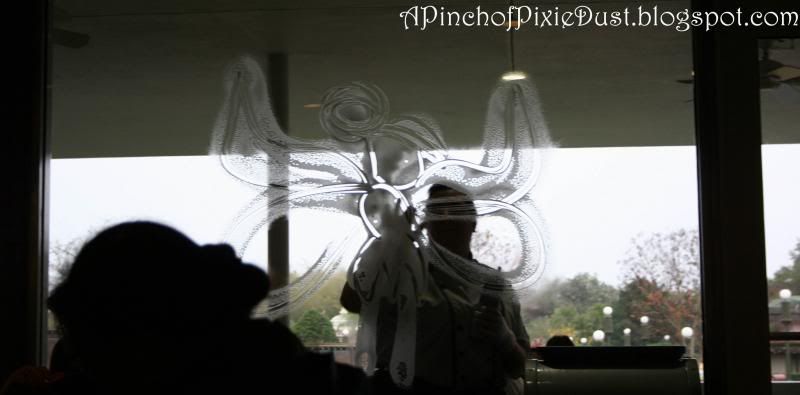 Tinkerbell! It was really good too - if that sketch was on a t-shirt I would buy it!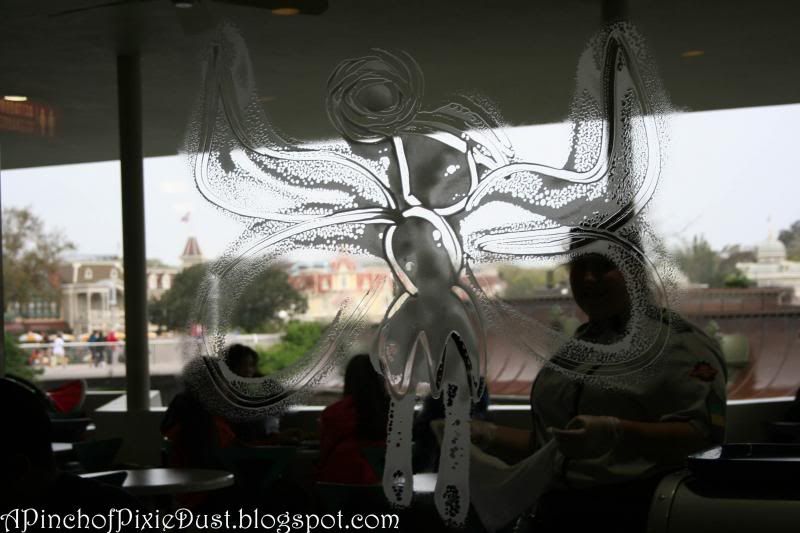 I wonder what other characters that CM does - her Tinkerbell was great! Maybe they'll make this a thing, the way the water painting on the ground has become a thing.
You've got to love the unexpected pixie dust!!