Happy, Happy Monday, friends! Hope the week is off to a good start!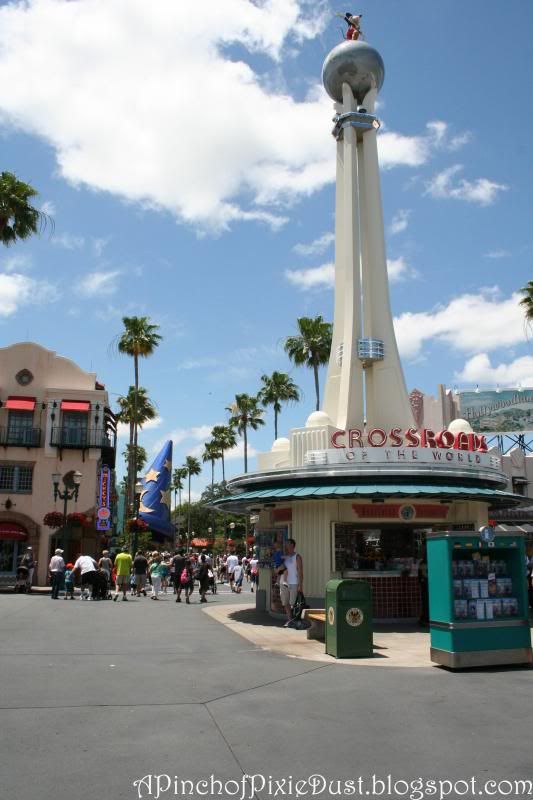 I thought we'd head to a little shop and cafe in Hollywood Studios today...
Writer's Stop is very dear to my heart...in spite of the fact that they got rid of the
window seating
(sniff). And I do like the tall tables surrounded by books at the back of the cafe.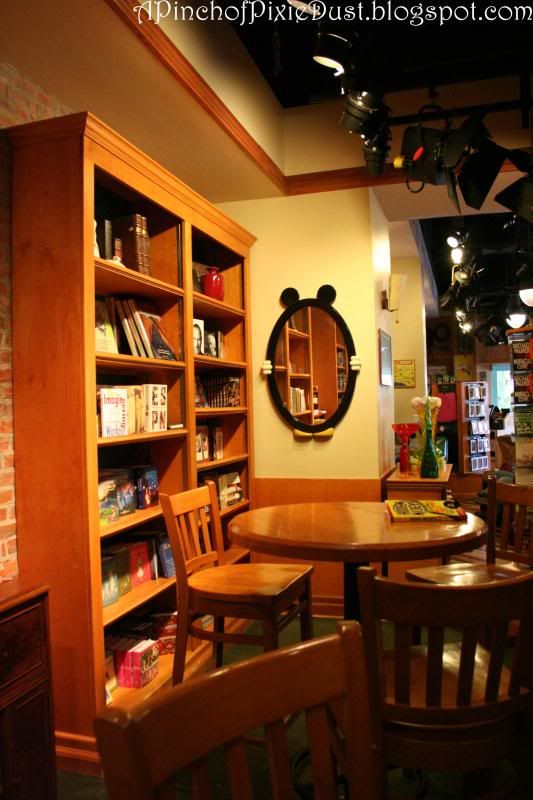 Does this mirror look familiar? It was in my
Hollywood Studios Scavenger Hunt
!
This is a double
Sweet Treat Monday
because I've got a chocolaty treat and a chilly treat to share!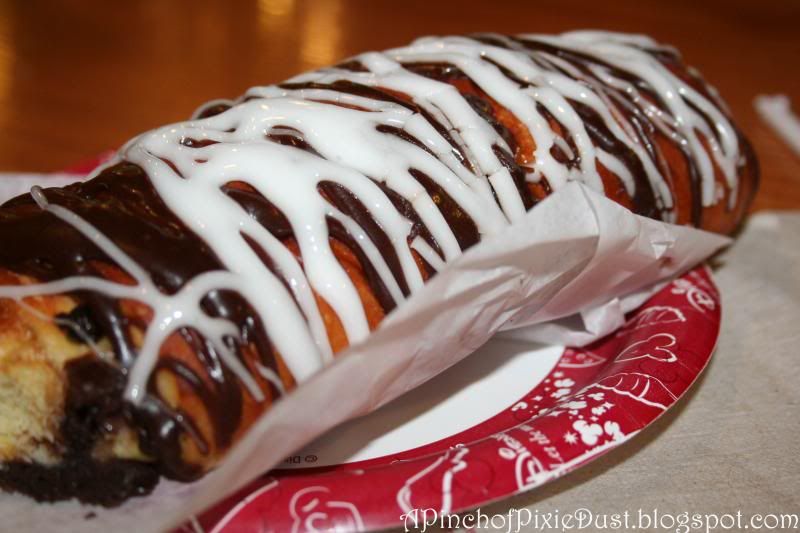 Let's start with the chocolate. Here is a chocolate croissant for a writer who needs some serious inspiration. And sugar. The Writer's Stop always seems to have a tasty array of pastries - and this one was just as scrumptious as it looked. Flaky and soft, with plenty of chocolate inside and out!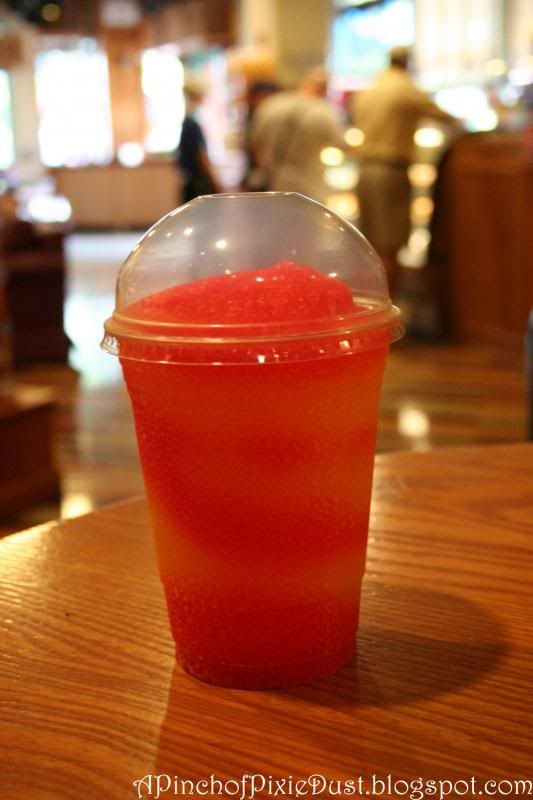 And to go with it, a sunset slushie! "Sunset" was the name given to this slushie by the cast member...it's actually mango and strawberry swirled together. I don't think it's on the menu, but if you ask they'll combine flavors for you! It was pretty good, but mostly it was refreshing just to look at, especially in that Florida heat! ;)