Every street corner in Paris seems to bring you to a new and wonderful patisserie or boulangerie.
I'm not even exaggerating here. Literally. Every street corner.
You can't throw a rock in Paris without hitting some beautiful, mouth-watering counter packed with colorful confections and crusty breads.
The patisseries we came across in Paris were all lovely, but there was one in particular that was, without a doubt, my favorite.
Let's set the scene: morning has dawned on Paris. You've just arrived in France, navigated planes and trains and metros, and after a quick stop in a lovely church just off of Les Halles, you find yourself on the Rue Montorgueil at around 10h00 (that's 10 AM).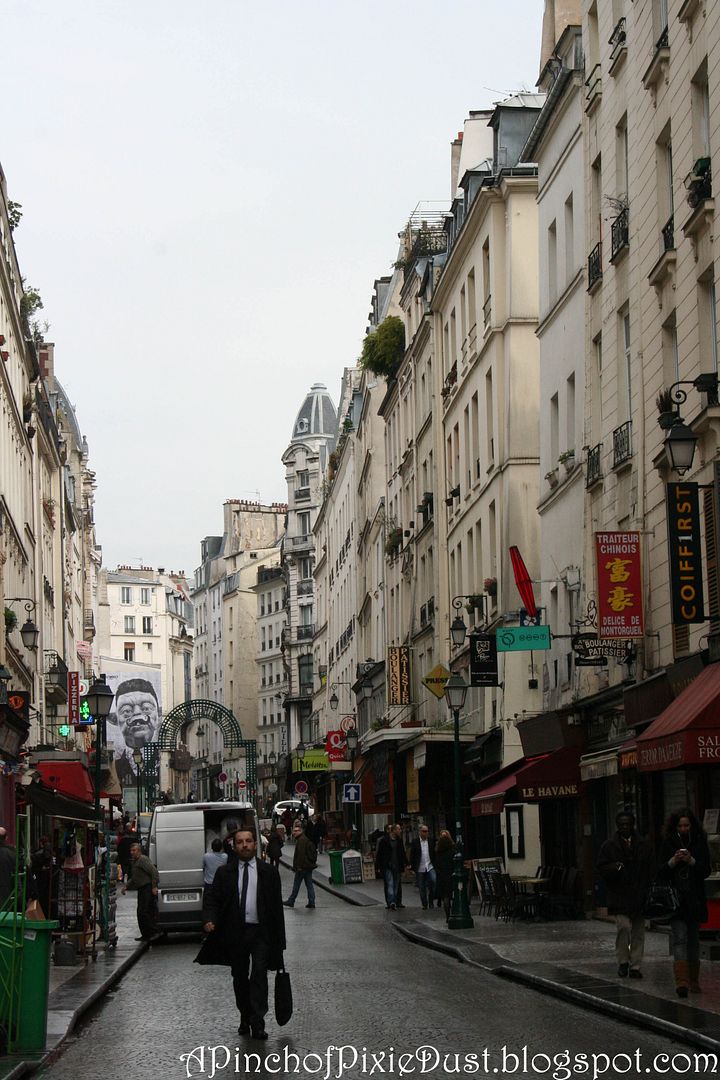 Rue Montorgueil is pretty much every thing you could ask from a quintessential Paris street - cobblestones, vespas shooting past, lovely facades rising up above you decorated with frilly balconies. The shops are just waking up, and the delivery vans parked outside are unloading fruits, vegetables, fish, and more.
The tourists must still be asleep, because all around you are Parisiennes - suits hurrying to work, ladies getting a start on their shopping, delivery boys on bicycles, old men sitting lazily at the street side tables with their morning cup of cafe au lait.
You don't get distracted, though - and soon you find just the yellow awning you've been looking for.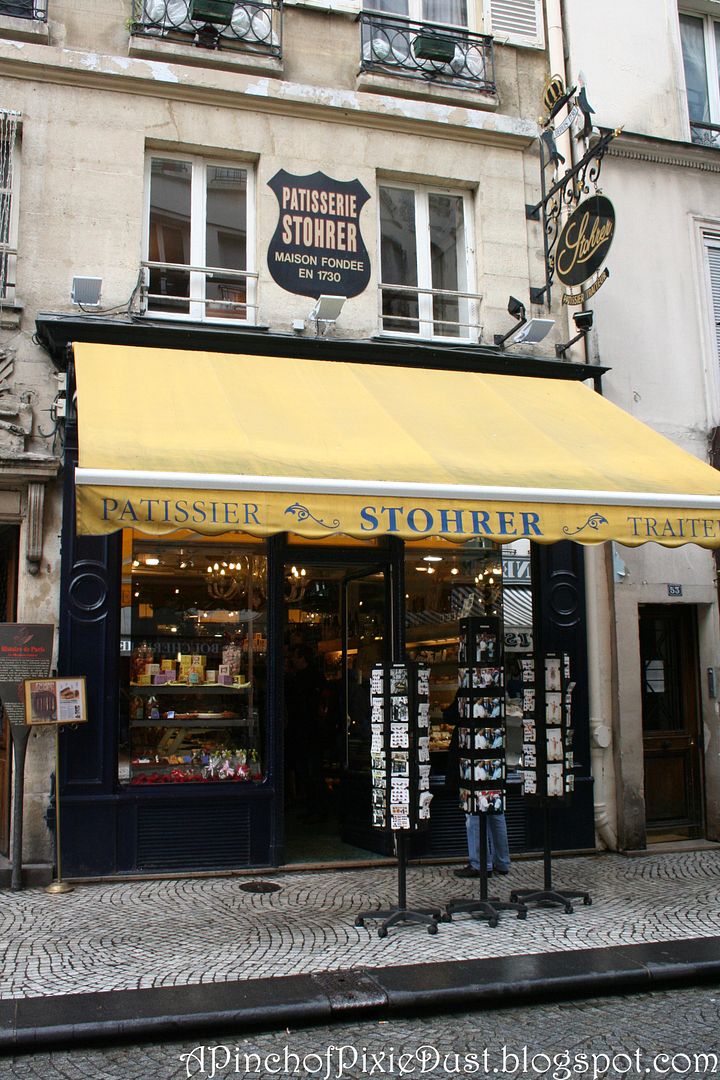 This, ladies and gentlemen, is the Patisserie Stohrer. I have written briefly about it before; but it was so epic I had to give it a proper post of its own.
I didn't do much research on Paris patisseries before I left, because, as mentioned earlier, I had no doubt of finding one wherever I went. But I did do a little googling, and Google led me to Stohrer.
This is THE oldest pastry shop in Paris. When the French king Louis XV married

Marie Leszczynska, she brought her pastry chef along with her from Poland. His name was Stohrer, and in 1740 he opened a shop up right there on Rue Montorgueil. So the royal court used to eat the treats we're about to have a look at!
I fell in love even before I set foot in the shop - just the displays in the windows and the pretty blue tiles on the floor at the entrance were enough!
The shop itself looked like a palace - it was very small and compact, but just check out that ceiling!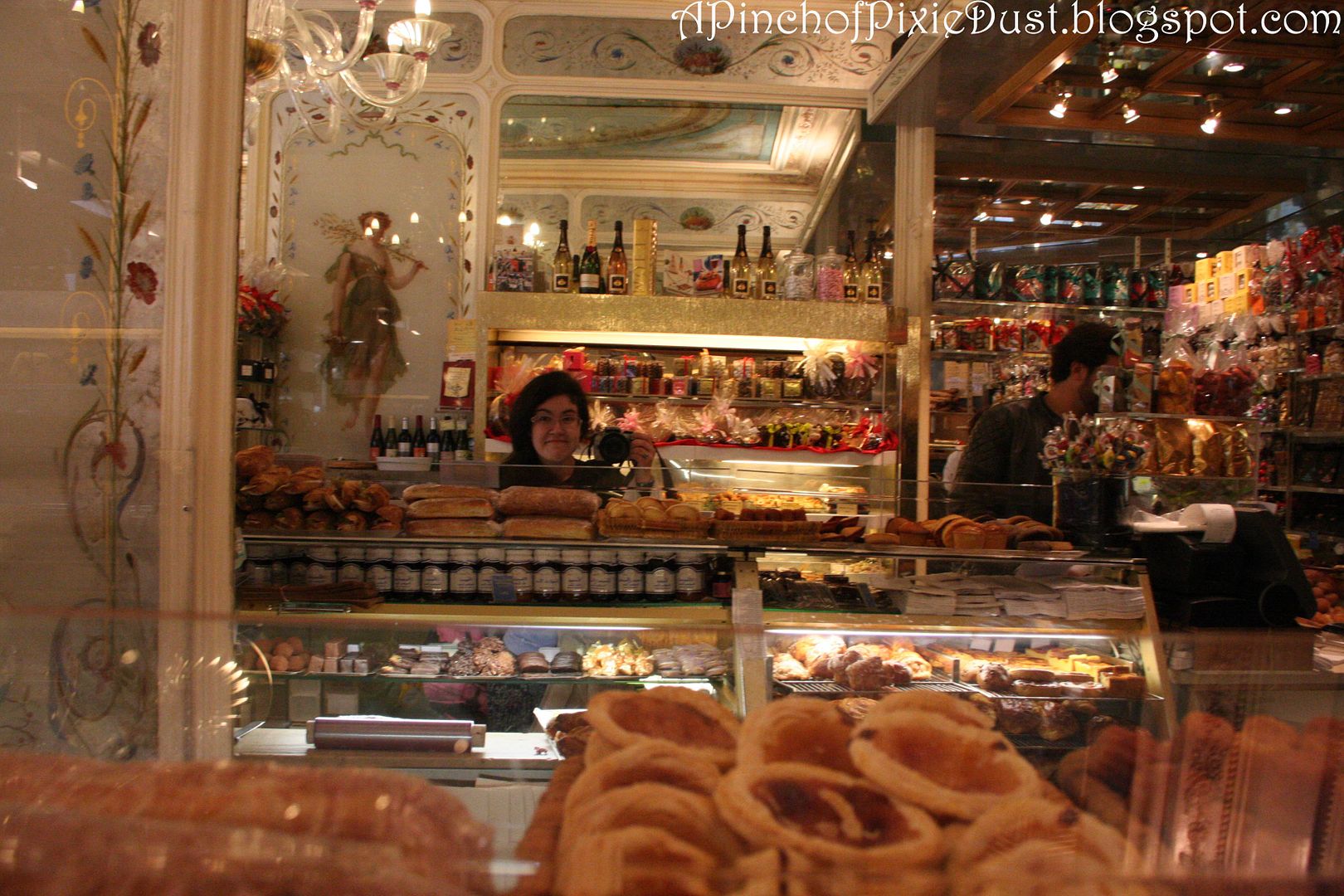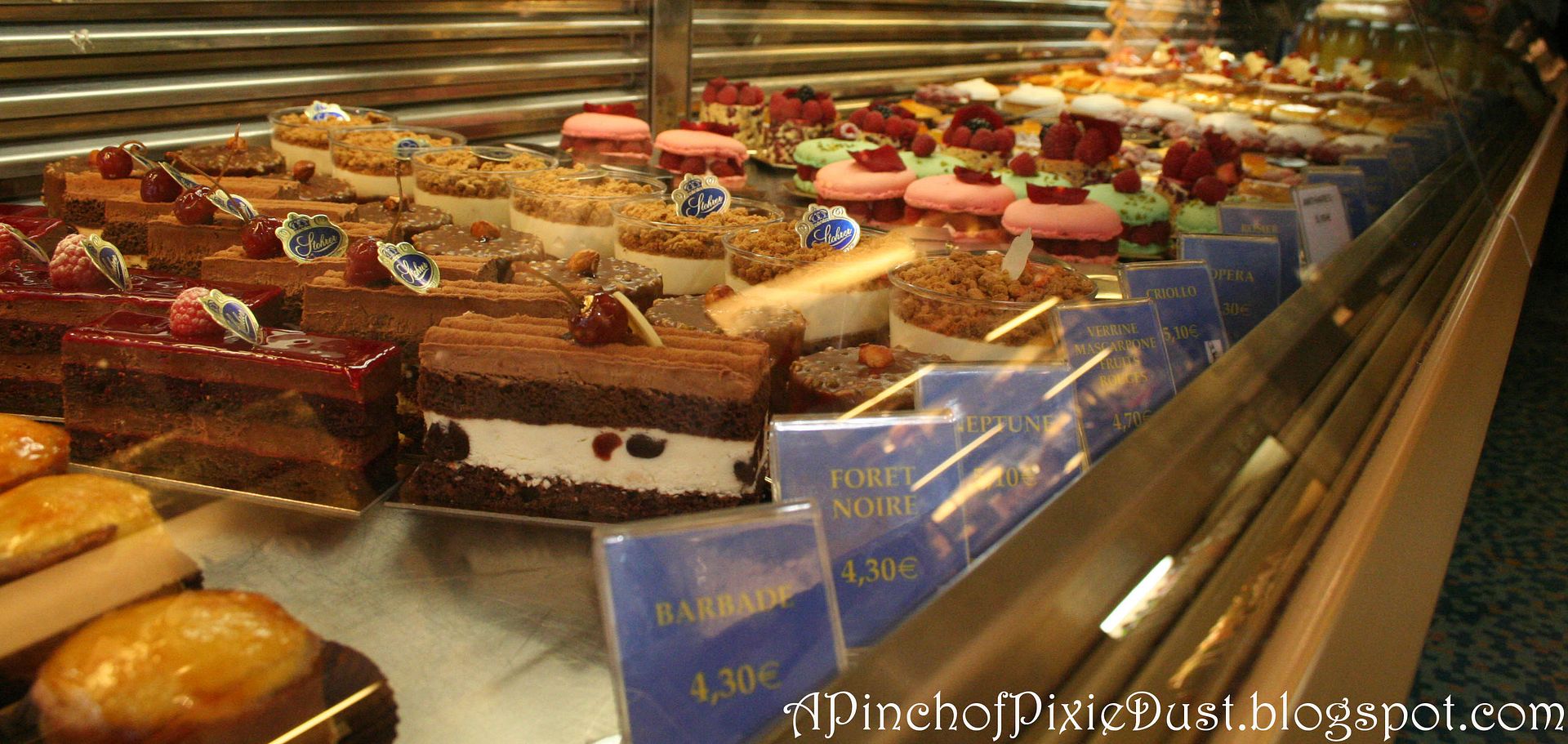 I was on cloud nine. Or ten or eleven. Every sweet that caught my eye looked both beautiful and scrumptious!
So many tartelettes! I spent a long time in Stohrer; first I had to recover from the daze I had entered when I entered the patisserie.
Then I ordered treats with reckless abandon from a very friendly Frenchman.
Then, of course, I had to get out my camera and take photos of EVERYTHING.
And the BREAD. Oh, my friends, the bread. I think the pain au chocolat I got from Stohrer was the best I had the entire time we were in France.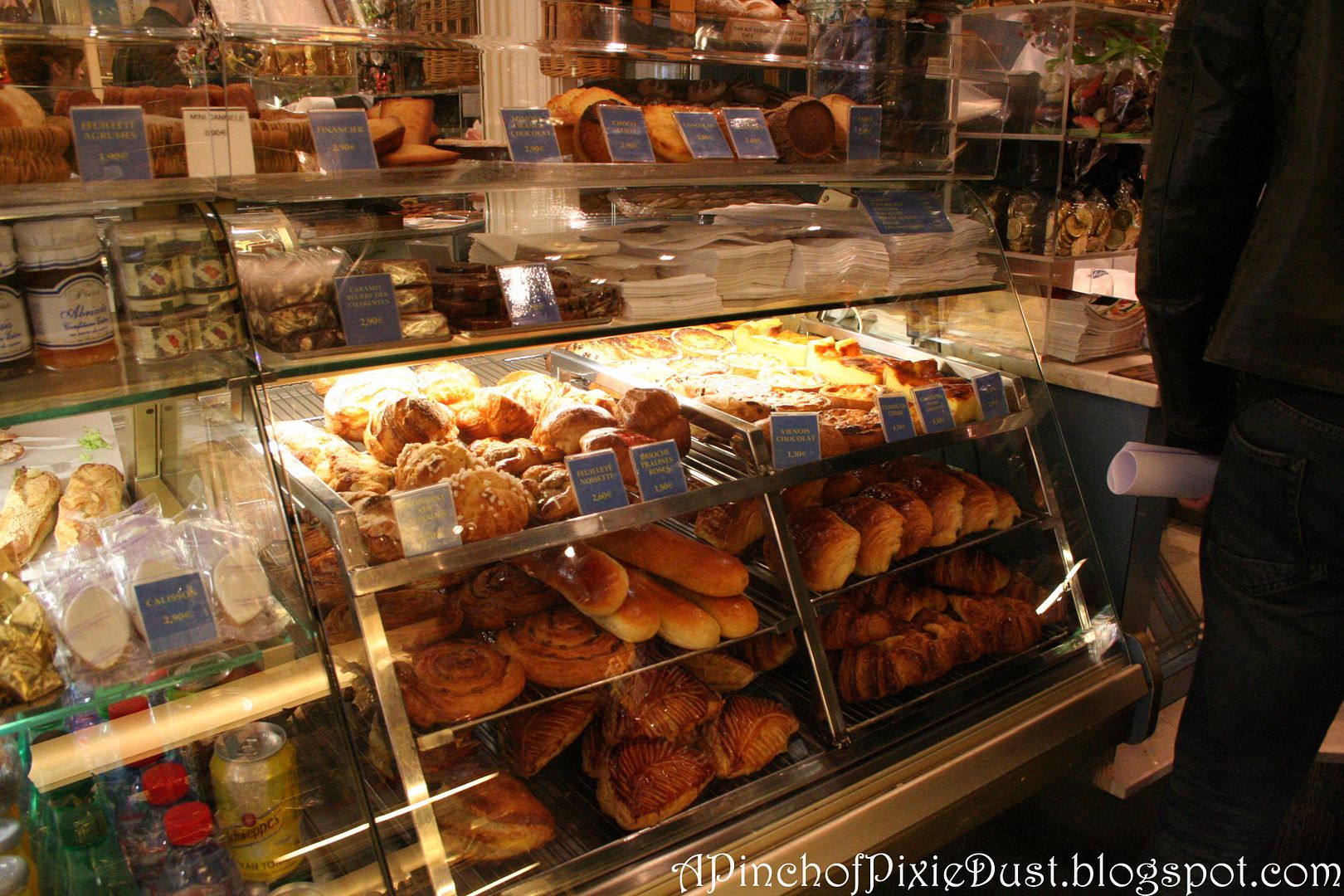 The lunch I am eating today is going to feel woefully inadequate after looking through all these photos and writing this post!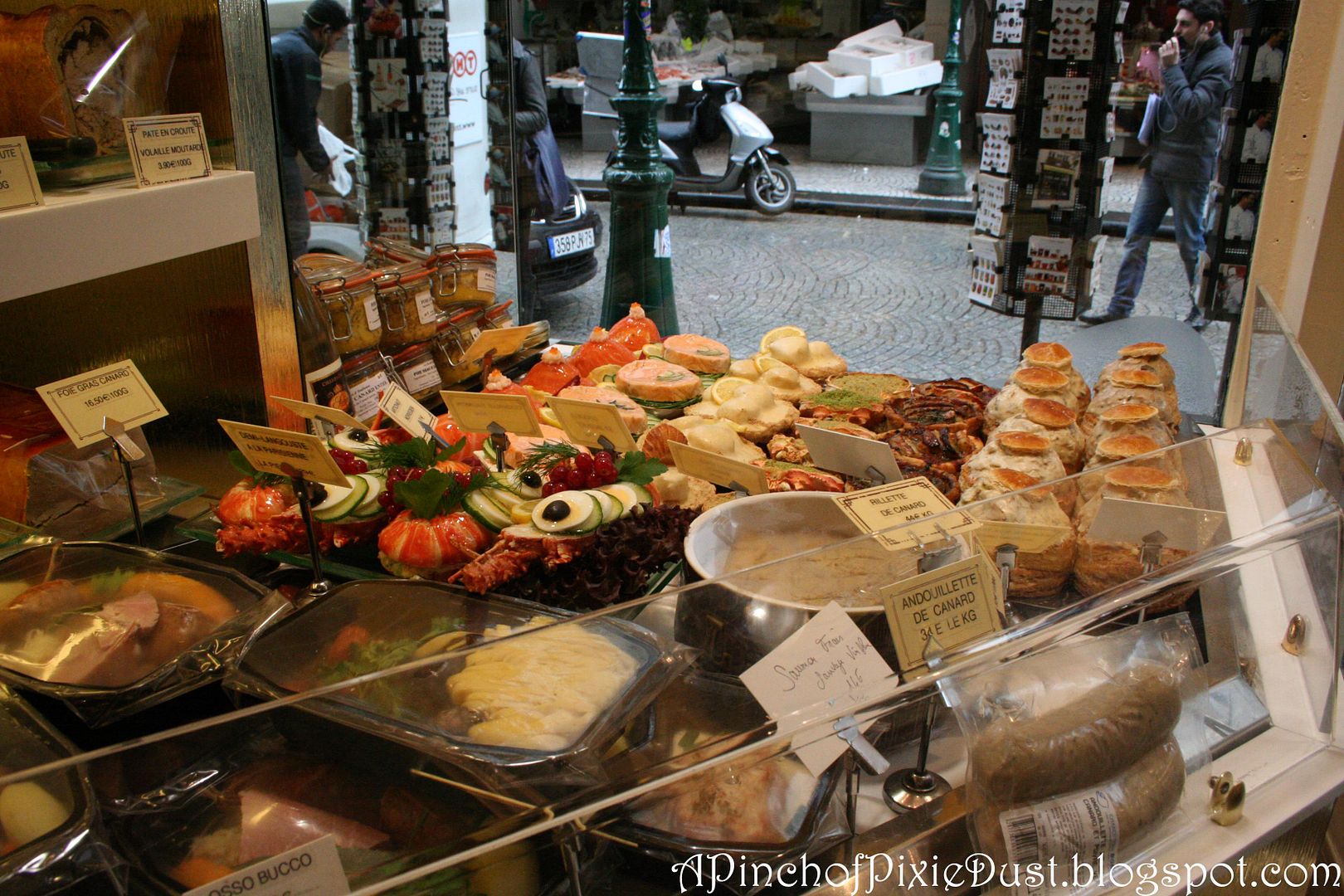 I really only had eyes for the sweets, but as you can see from the above photo, there were plenty of interesting savory items at Stohrer as well. I have a feeling this is going to be a must-visit patisserie on any of my future trips to Paris!
Look at the enormous haunch of ham, just waiting to be cut up. And one of those bowls in the background is full of escargot!
Stohrer, like most patisseries, didn't have any seating, and I wanted to get to my hotel to check in and drop off my bags anyway. Once I was there, however, I opened up the adorable little Stohrer box I had been carefully carrying around...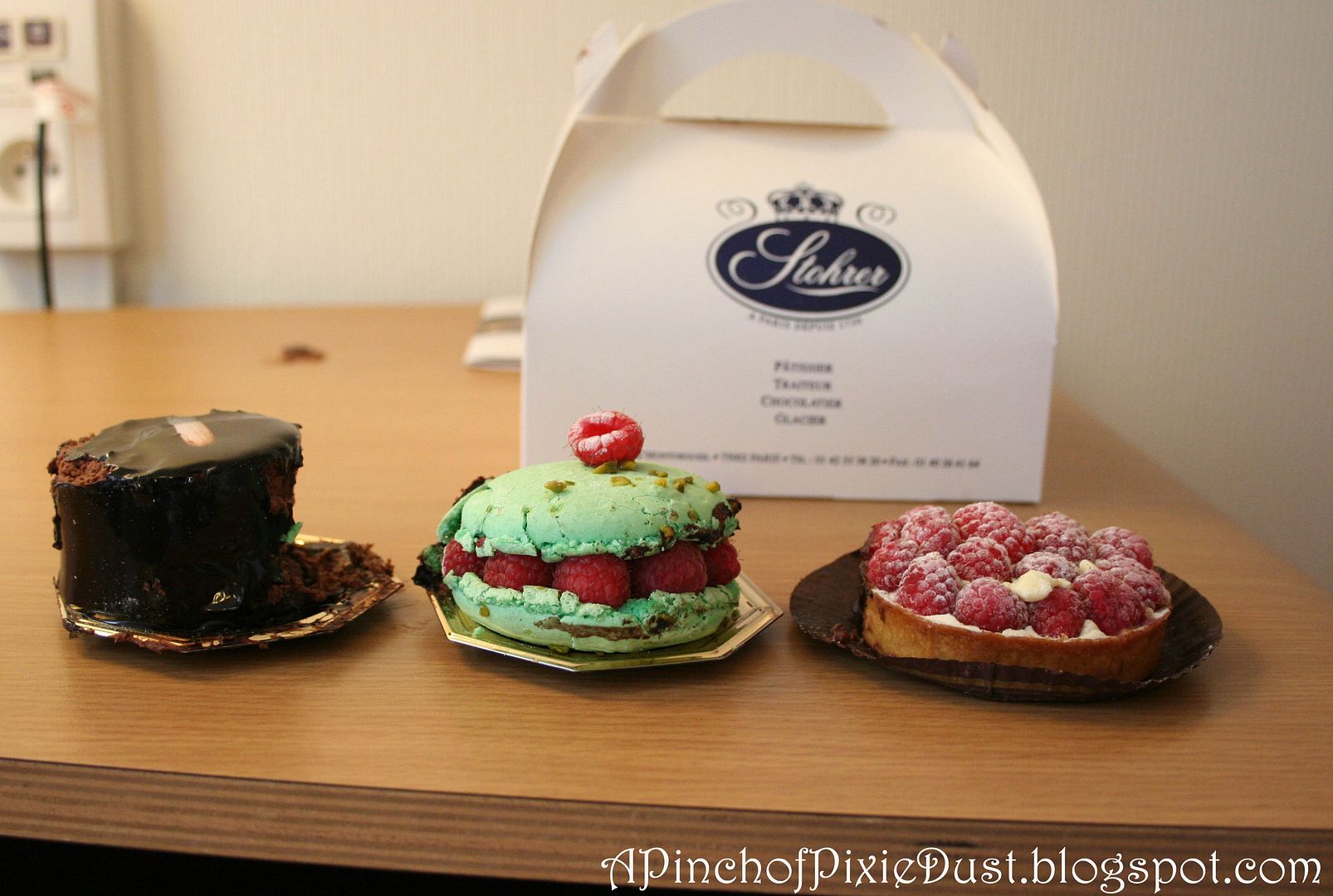 If you've watched my vlogs, this might look familiar! These were the three treats I tired. Obviously the chocolate cake there didn't travel too well, but it was AHMAZING. My brother who was traveling with me said it was the best chocolate he had on the entire trip through France!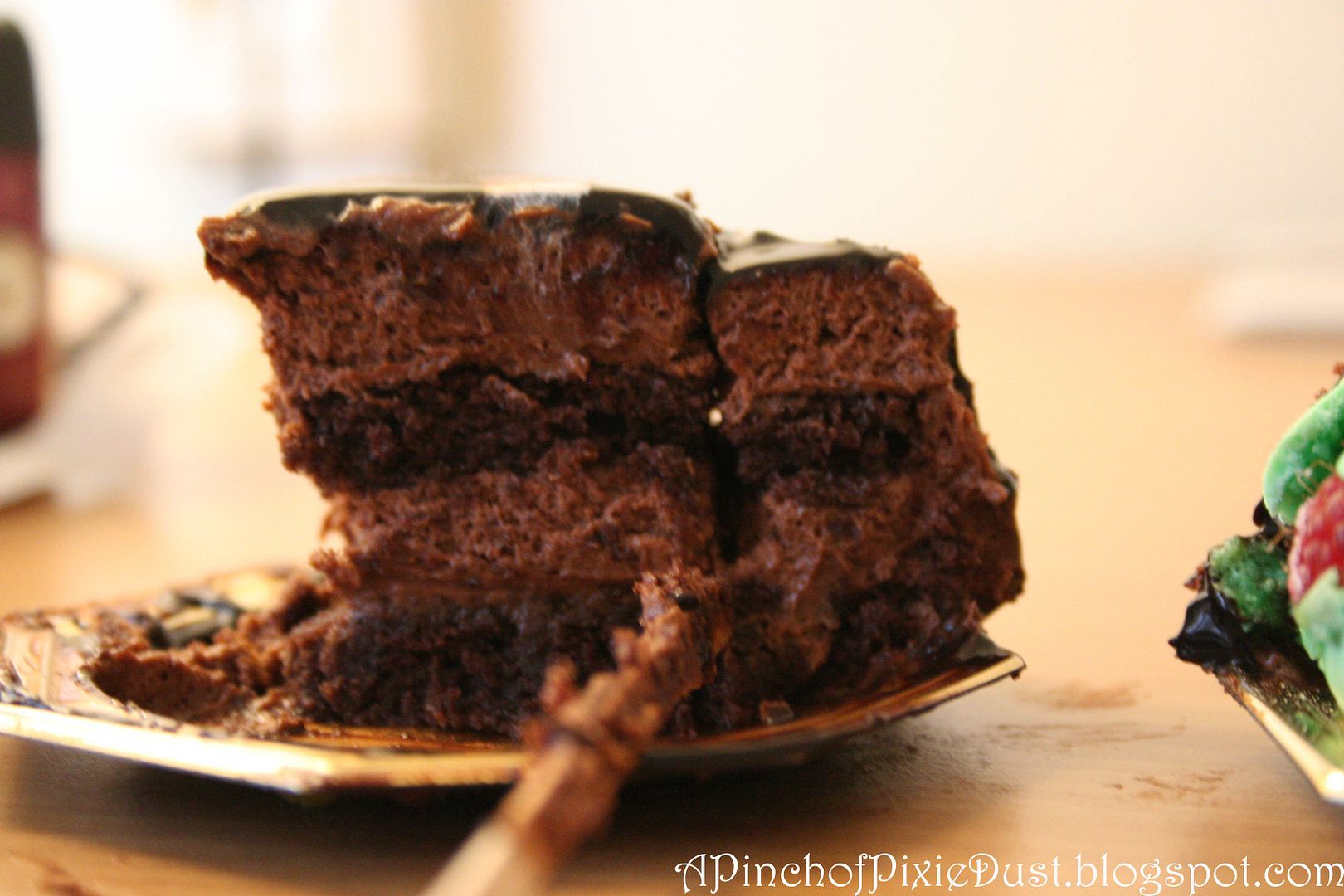 MMMMMMMMMMMMMMMMMMMMMMMMMMMMM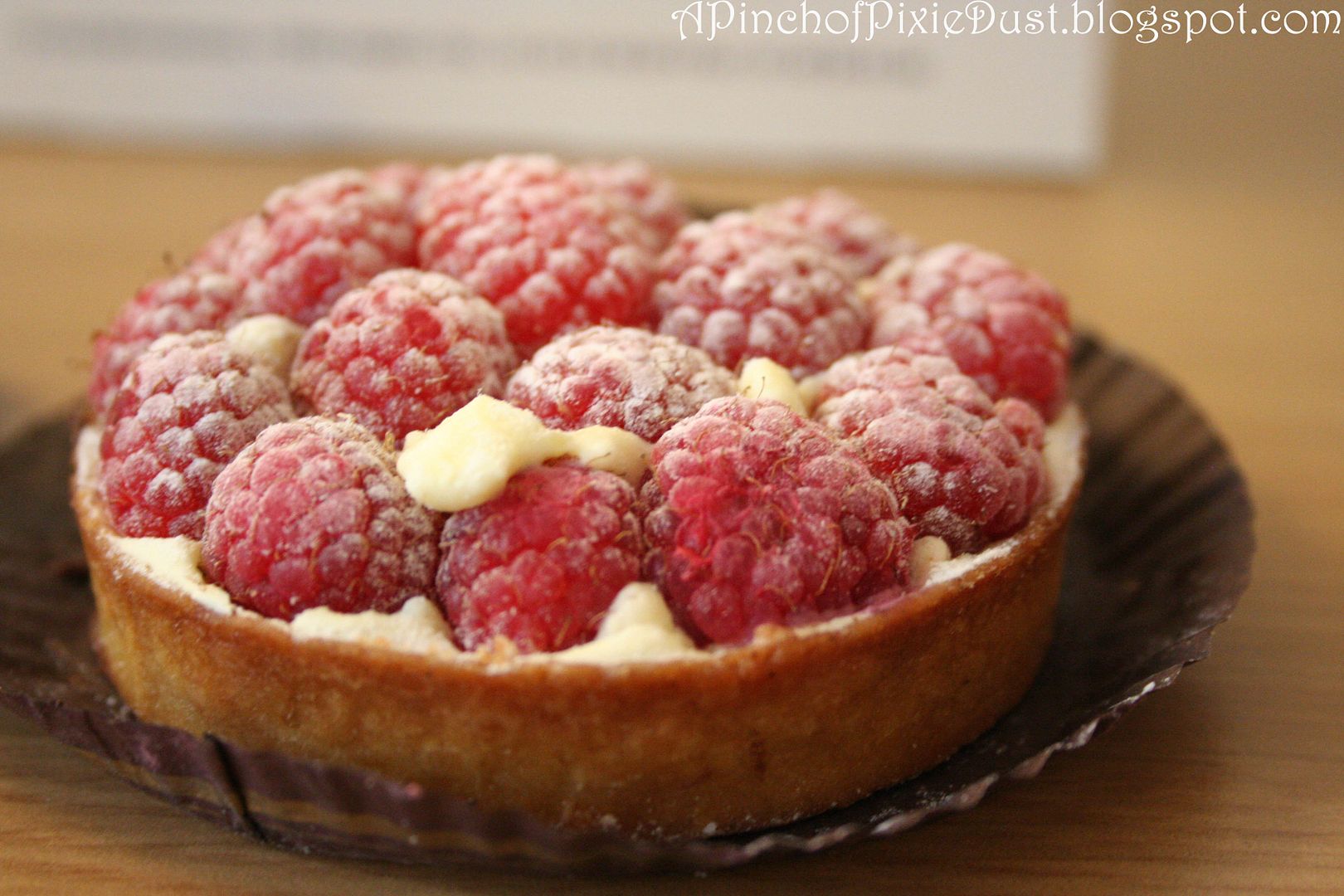 My raspberry tartlet, although it didn't have any chocolate, was also one of the best things I've ever eaten. That cream - i
t was so light, with just the right amount of flavor. It was heaven.