So it looks like I'll be heading back to Disney World this summer (WOO HOO!), hopefully in June, and to prepare in my family, we've already started re-watching some classic Disney movies.
Last night we pulled out the Lilo & Stitch DVD, and ever since I've been dreaming of - what else - the Polynesian! I'm afraid I've fallen out of the habit of posting about cosy nooks and corners around Walt Disney World on weekends the way I used to; but I'm going to try to revive the blog tradition by sharing one of my favorite quiet areas at the Polynesian!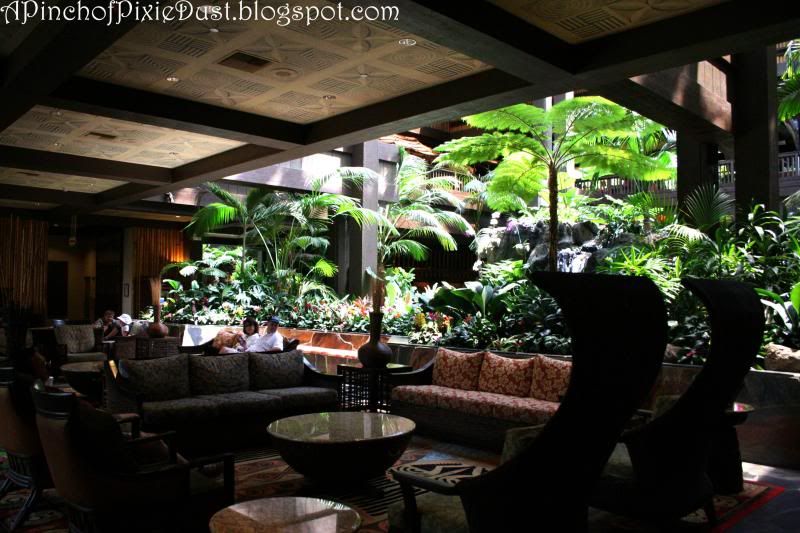 There are obviously lots of prime areas for relaxing at the Poly. There's the Great Ceremonial House - don't you just love the smell in there? And the sound of the waterfall? And all the fellow vacationers going to and fro?
Then there are the hammocks on the beach. Oh, the hammocks. Don't even get me started.
But sometimes, when I would visit the Poly just for the afternoon when I was living in Florida as a cast member, I would wish for some place a little more quiet and secluded. On those afternoons I would make my way to the longhouses.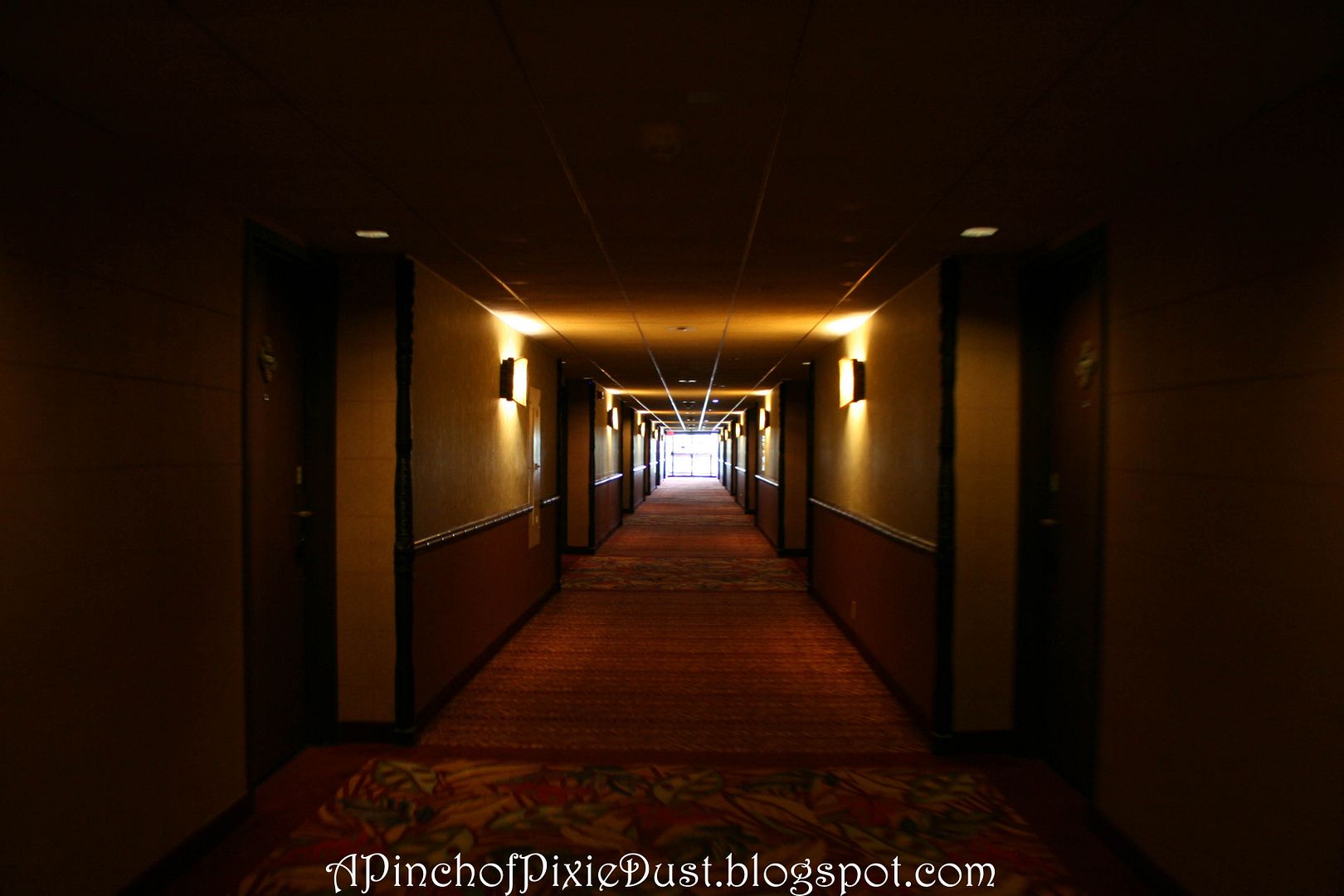 Even when you don't have a room here, just walking down the hallways is bliss! Apparently they're doing a lot of renovations right now at the Polynesian, and they are in fact upgrading to the new decor I posted about last year. So the new carpets and hallways should look like this...
Above is the photo I took last April, but from pics I've seen on trip reports on the DIS, the newly renovated Hawaii building has the same carpet! I'm not sure how I like it - the rooms appear to have had some changes as well. It seems they've been trying to lighten up the longhouse decor, which was admittedly a bit dark, but I had gotten used to it. All Disney change is like that though...it's hard to part with old favorites!
ANYway, back to our quiet corner of the longhouses. You can actually find this cosy area in both Tahiti and Tokelau. Enter in with the sweeping swoosh of the doors and that wonderful blast of air conditioning greets you. You'll find some couches and chairs right there on the first floor - there's a little lobby in front of the elevators - but if you really want to have a Polynesian retreat all to yourself, go up to the second floor.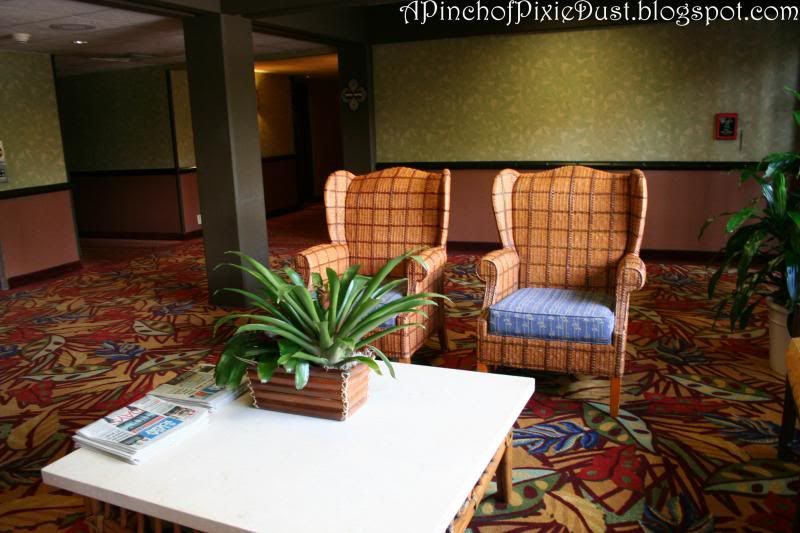 These areas are almost always empty and perfect for the seeker of a cosy couch to while away an hour reading and relaxing!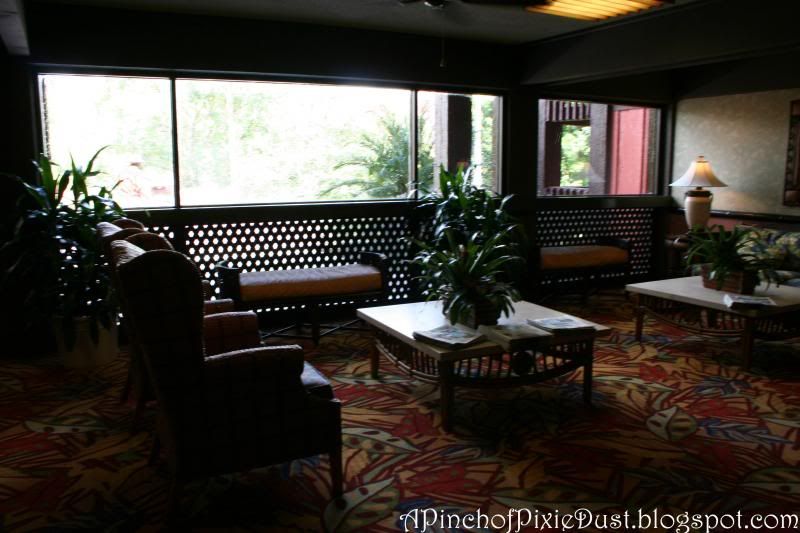 When you find a quiet corner at Disney World, you never know what fun sights will find you. Outside the window of my Polynesian parlour I watched a CM washing the entrance roof.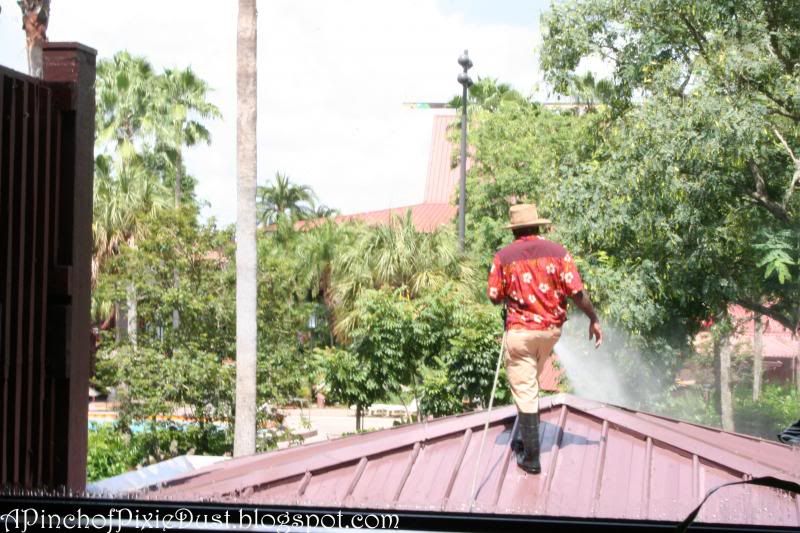 He must have a nice view of the resort! It's great that Disney takes such good care of everything. That's why we love coming here. Luckily the noise from the roof washer was not bad, and he was quickly finished. Then I could just look out on all those palm branches from the quiet of my couch.
Ahhhhhh...this couch. You sink right into it. It's so comfy.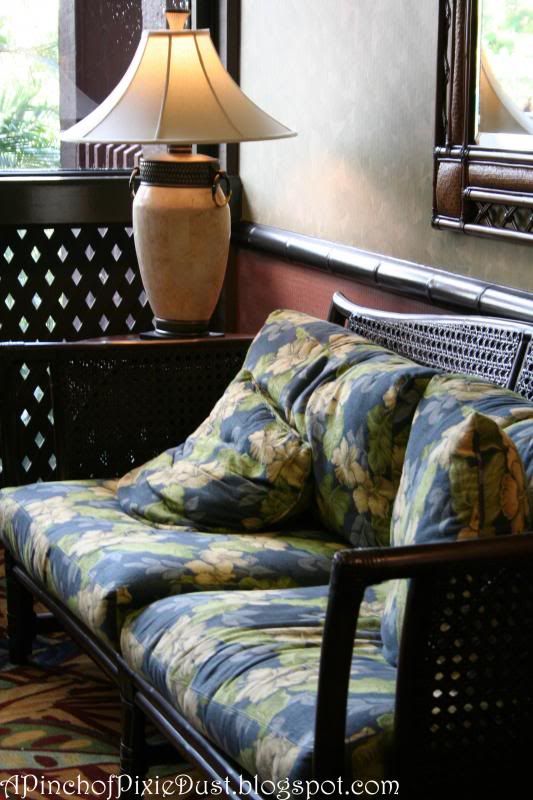 I could just stay here all day!
I presume the renovations have not materially changed the mini lobbies in the longhouses - although maybe the furniture/carpets have gotten an update. But you can bet I'll have a full report on any changes for you in June! ;)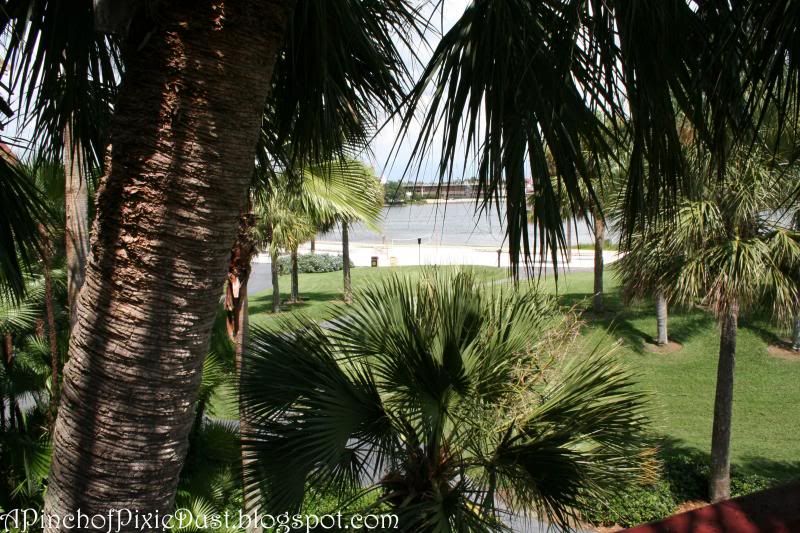 Of course one of the nicest things about this corner is how surrounded you are by that lush, tropical green. Up on the second floor it's like you're suspended within it - it fills that huge window - and yet you still get the air conditioning! Stepping outside isn't so bad, though. It means you get to have a glimpse of this...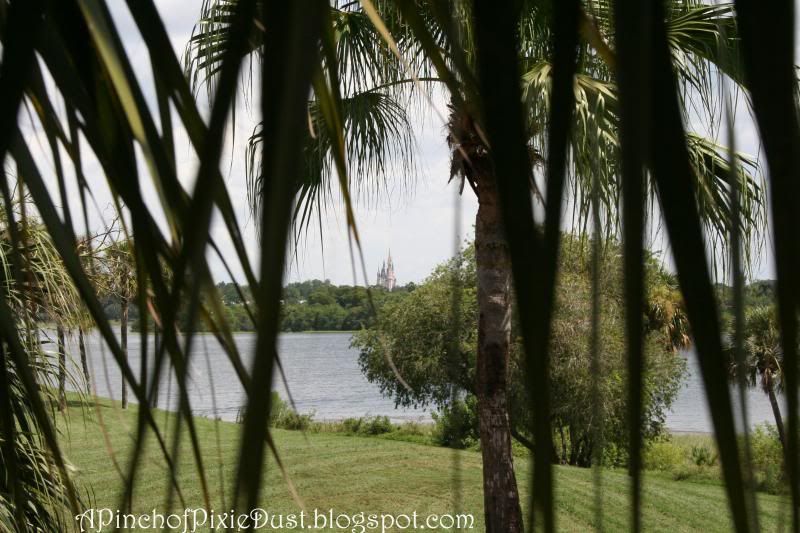 Ahhh. That castle. This is why the Polynesian is the best. :)