Hello, friends! Everyone having a lovely weekend? I thought we'd get ready for a whole new week with visit to a bright and cheery Disney resort...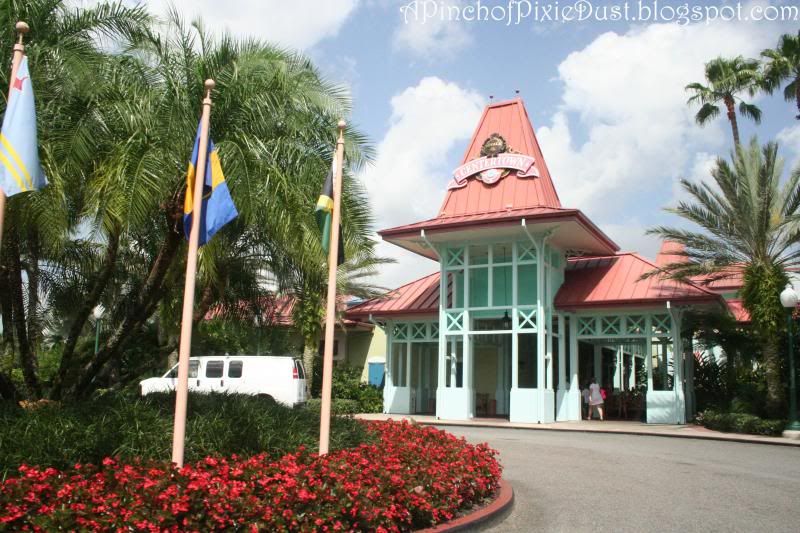 Let's go to Caribbean Beach, guys!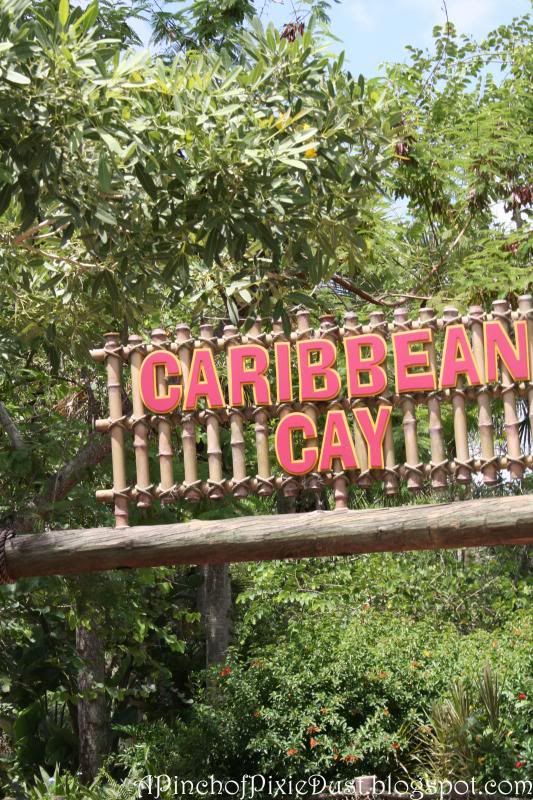 Today's post it dedicated to one particular part of Caribbean Beach. It's a little island just off of the pool area called Caribbean Cay. Check out all this tropical foliage. Doesn't it make you feel relaxed just looking at it?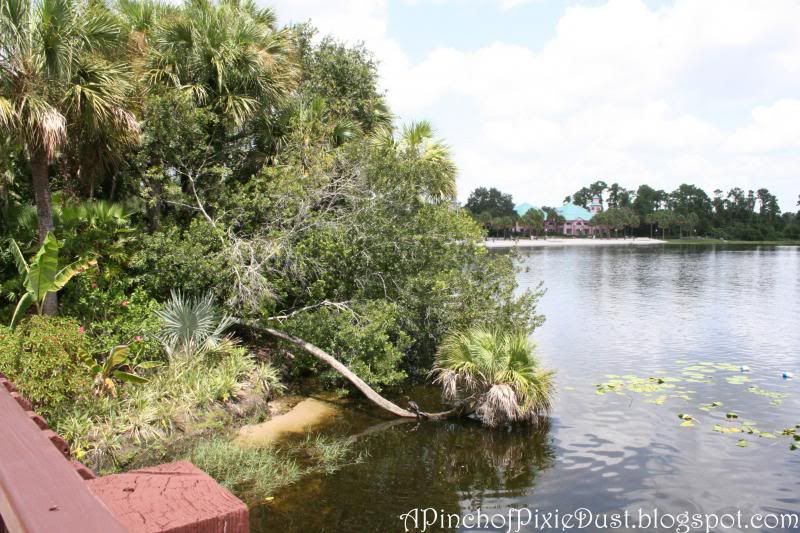 I love how that one palm tree dips down into the water. And those puffy clouds! Of course, it's easy to look back on these photos and, in focusing on the sunshine and the palm trees, forget that it was actually blazingly hot and humid that day. OH Florida!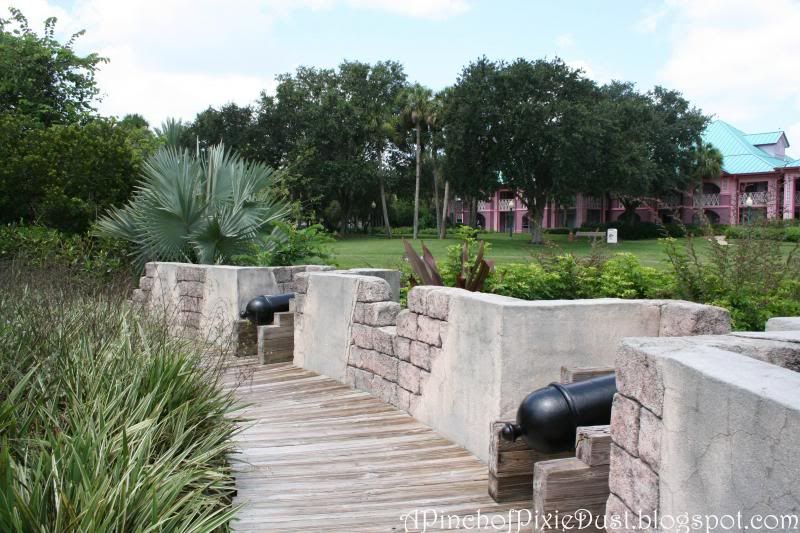 This is more than an island - it's a fort! There are cannons here!
This is also where the resort playground is located...so I guess that takes it out of the running for a quiet corner. ;) It does, however, look like a pretty awesome playground...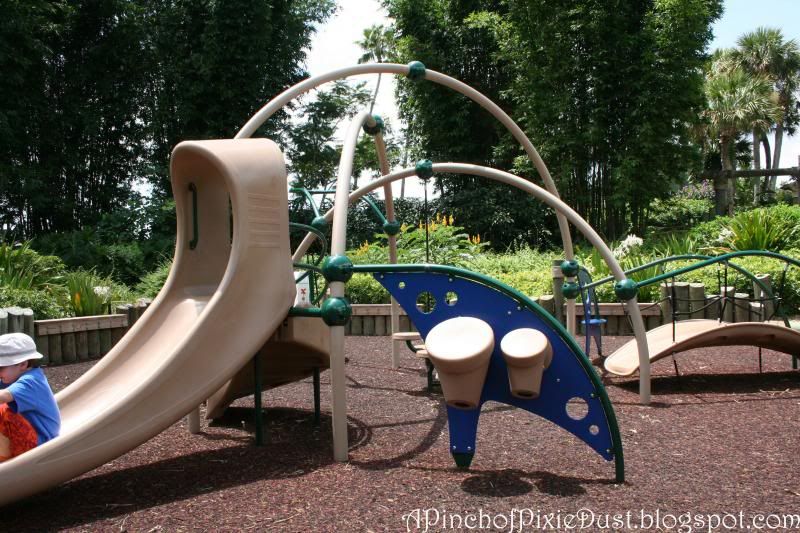 There are even some bongos and a little bridge! Now this next photo I thought of saving for a Wednesday trivia post, but I figured I'd just include it here...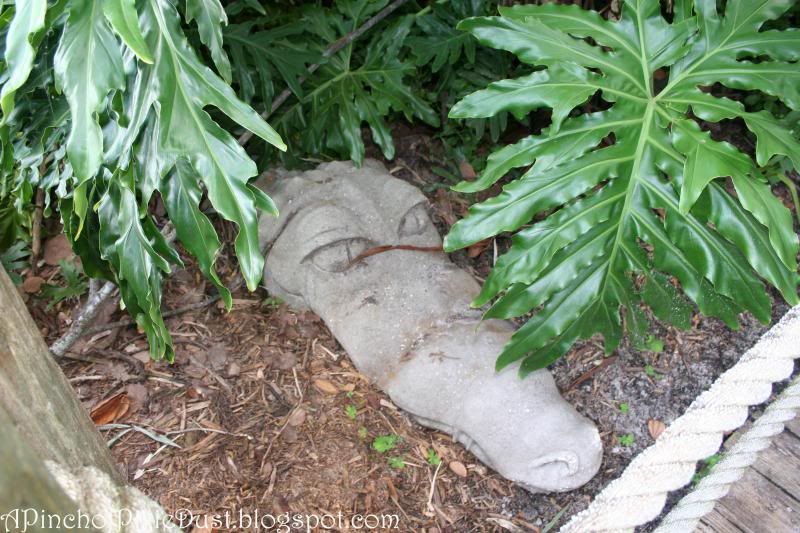 A stone alligator is lurking in the fronds just off the path! I think he'd friendly though...
There were SO many gorgeous flowers blooming. Think how fun it would be to be a gardener at Disney and work with all these incredible plants!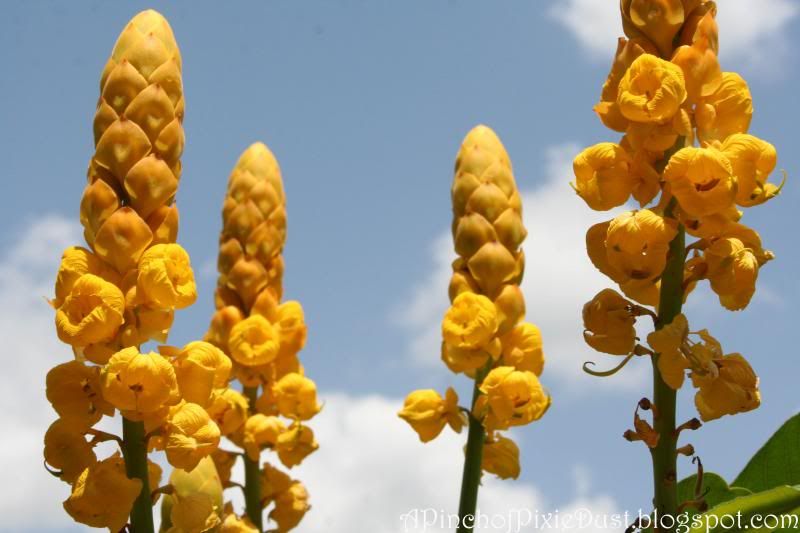 (This pic was my desktop background for awhile!)
There are lots of cabanas sprinkled about the island to escape from the sun in!
Definitely a fun cozy corner to escape too, as long as it's not too hot out! And across the water you get to feast your eyes on these colorful buildings...