Last week on the blog we explored the Musee de l'Armee at Invalides. This week I thought we'd look at another Paris museum and explore the LOUVRE.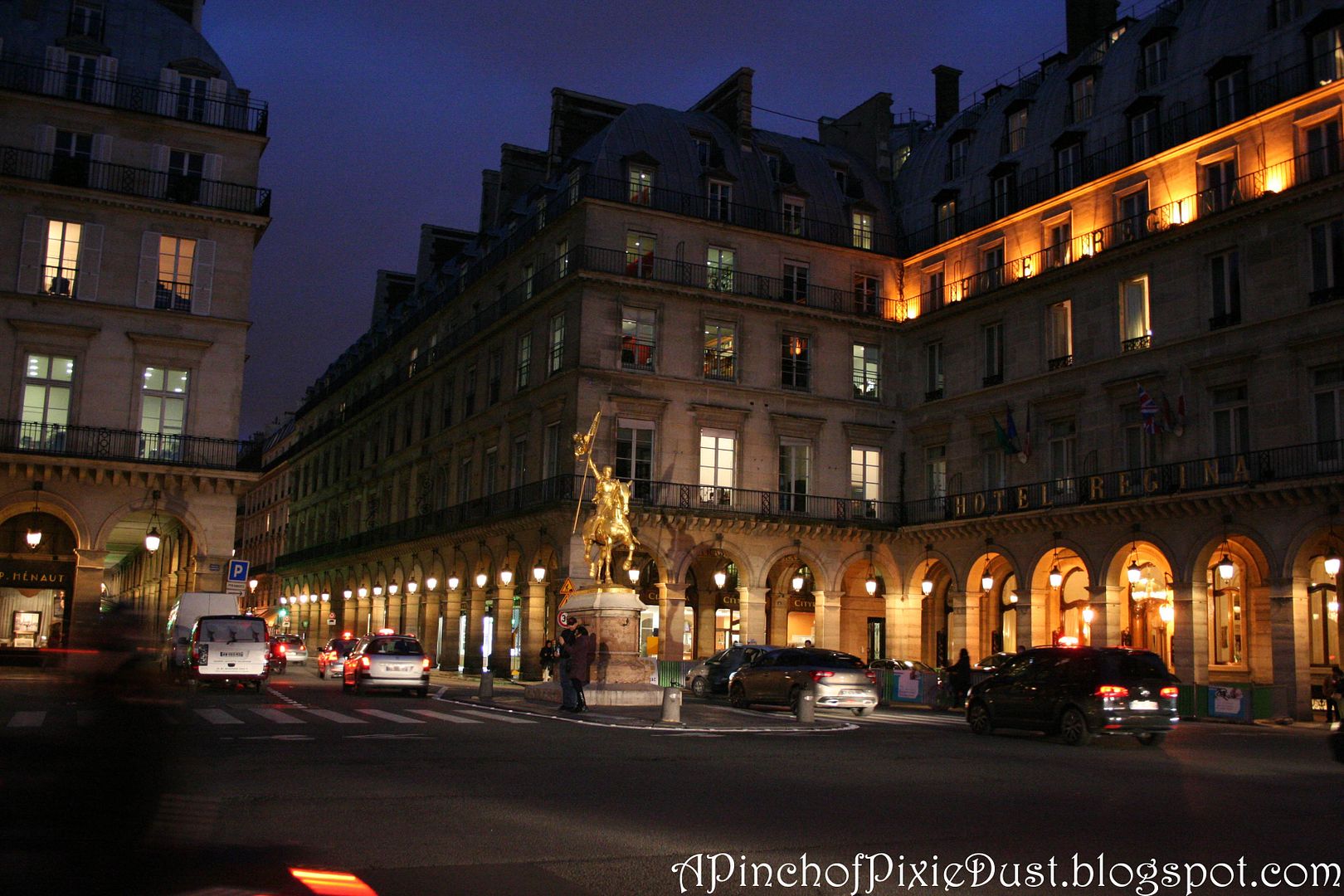 We approached this famous museum and former palace via Rue de Rivoli.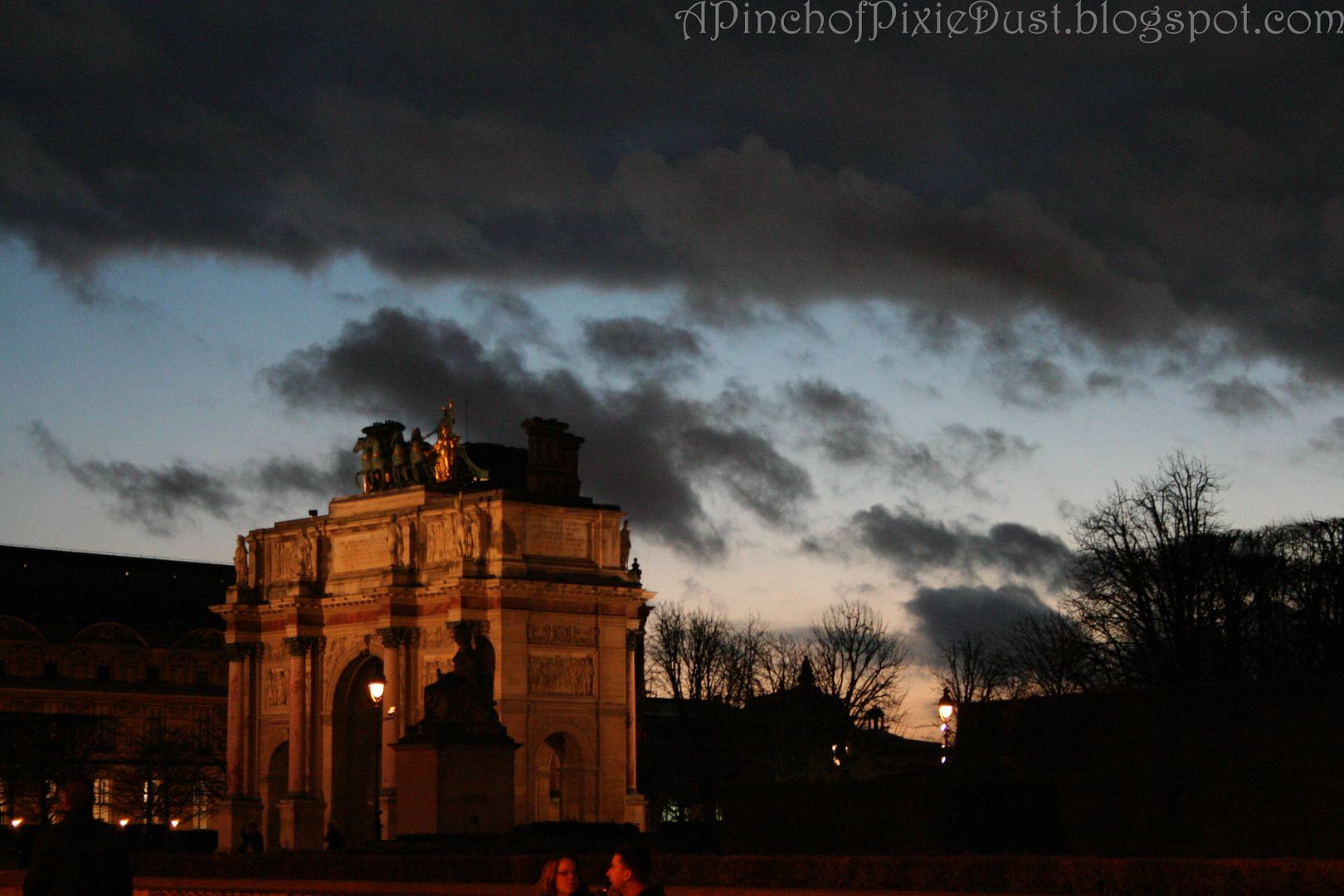 Paris was just beginning to light up, and dusk was just descending. That sky and that light and those monuments were just magical.
One of the most beautiful things about the following picture is not the striking glass pyramid entrance to the Louvre, not the architecture or the darkening sunset sky. Oh no...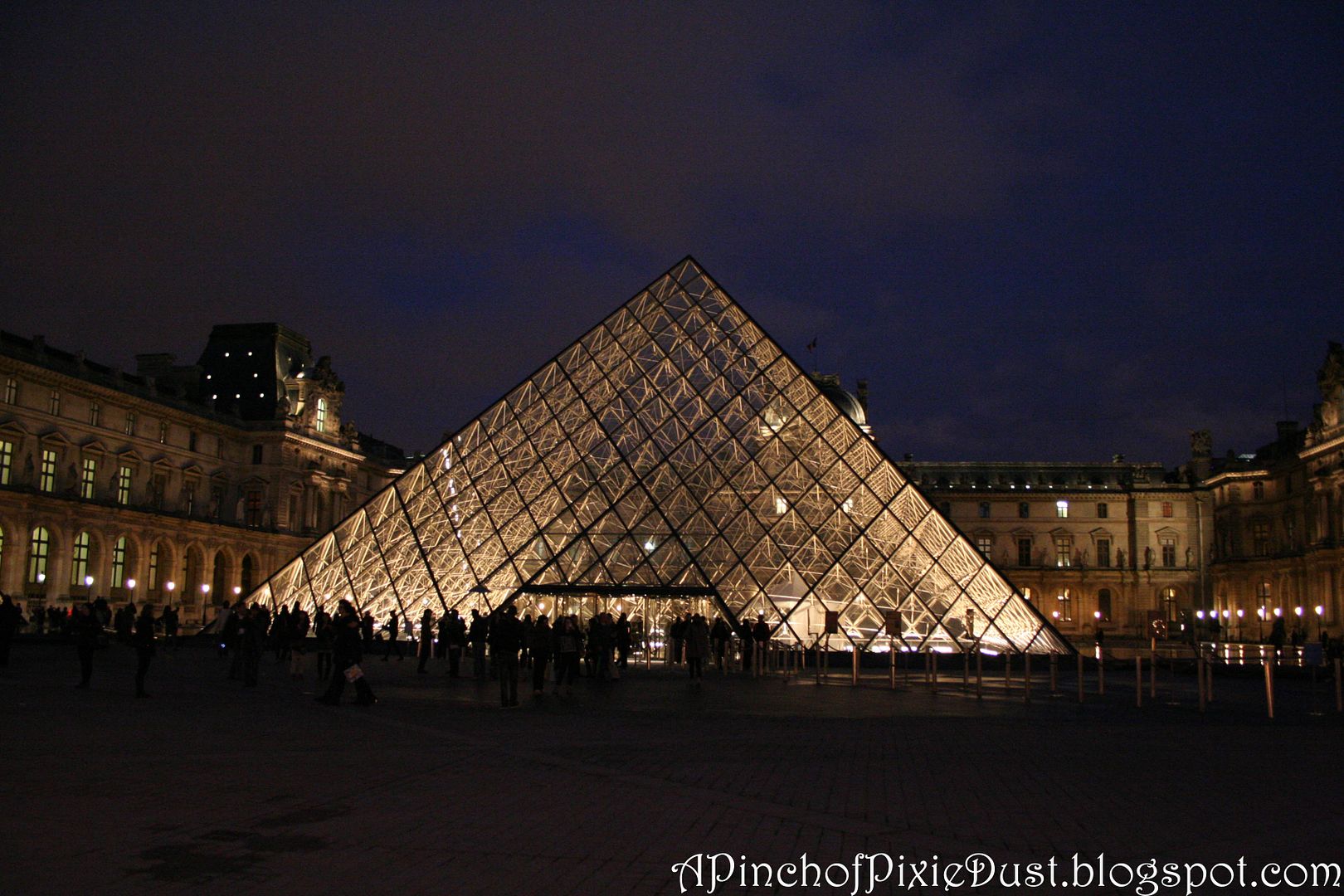 It's the almost complete LACK OF A LINE. The Louvre can have a notoriously long line just to get in through the bag check - I had read online some people advising you to go through the metro entrance just to skip the line. So I was pretty relieved to see that!
We were visiting the Louvre at around 7pm on a Friday. Friday night seemed to be a great time to go - not only was it open until 9:45pm, but admission is FREE for anyone under 26. Can I get a woot woot?? That's about 25 euro we saved on tickets. There are often reduced/free admissions to museums in France, but they're usually just for EU residents or students. Don't these people know that young travellers who are not students are probably also impoverished?
But at the Louvre the free admission for any nationality - it's only on Friday nights, between 6pm and close. Once you're through bag check, you don't even have to stop at the ticket counter - you go straight to the gallery you want to start in, show them your passport, and you're good to go!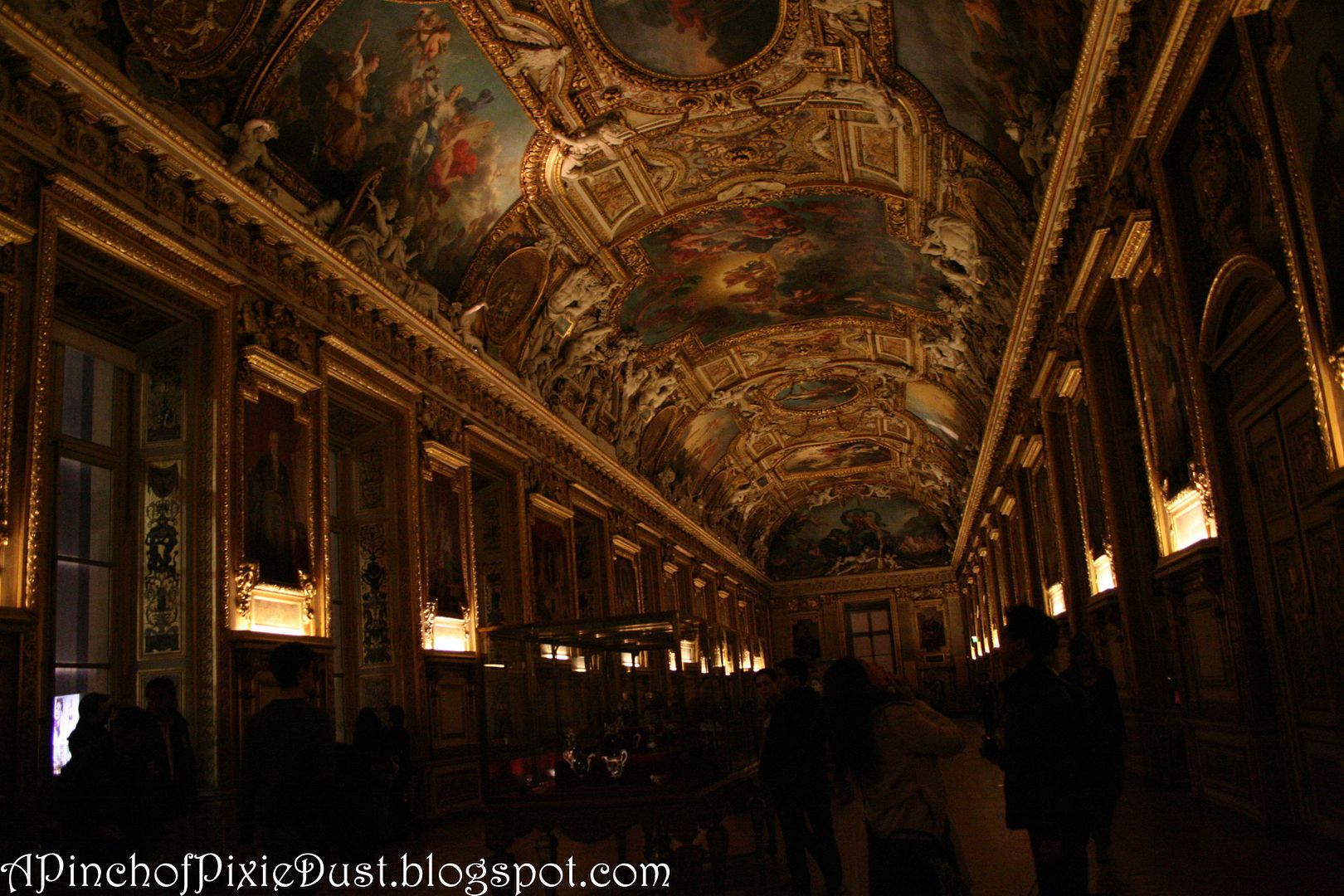 Soon we were wandering rooms that looked like this! It's hard to focus on the art when the rooms themselves are so incredible! We read in our guidebook about the history of the Louvre - it used to be a palace for the French kings and queens. Of course during the revolution they got kicked out, and apparently for some years it was mostly empty - homeless people would use it for shelter, and you would sometimes see washing hanging from the windows. Can you imagine a room like that used for laundry??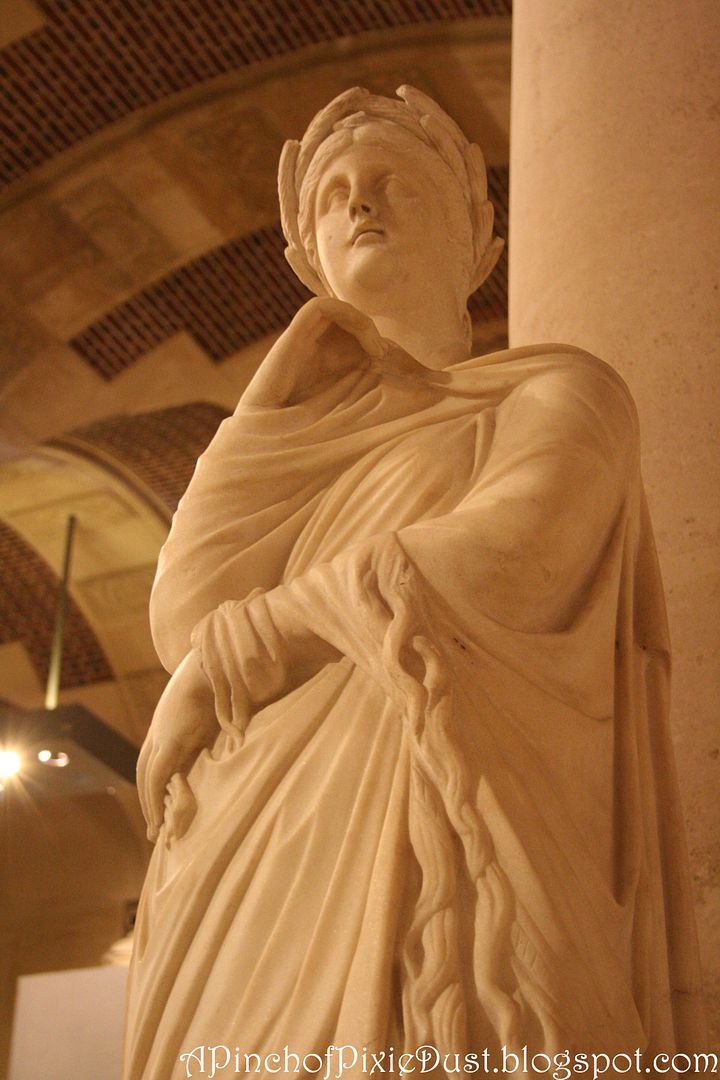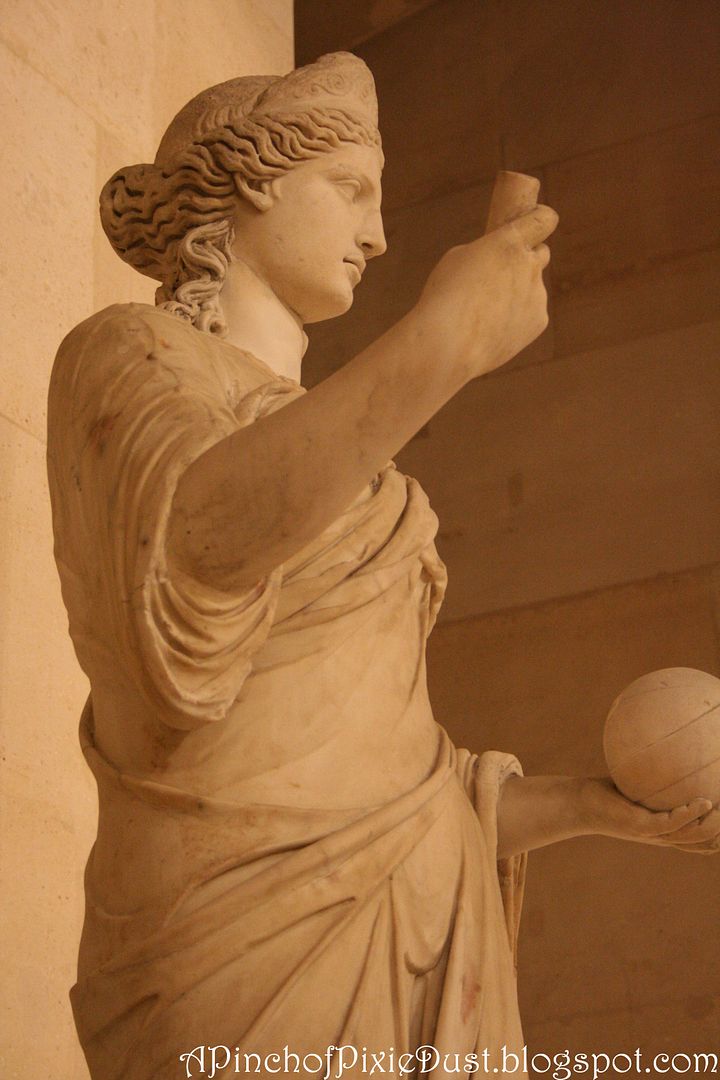 Now of course the Louvre houses many very impressive works of art. We looked at some ancient Roman statues. I always wonder - whose face was in the sculptor's mind when he carved? What was the model thinking? What was their story?
That's what I love best about museums - trying to see the story behind the art.
For instance, these two little girls grooming their dog were tucked in one corner of an incredible painting. I love their dresses and the expression of the one on the left. Was she thoughtful? Was she bored? Or did she just not really want to have to wash the dog (she's letting her sister do all the work!).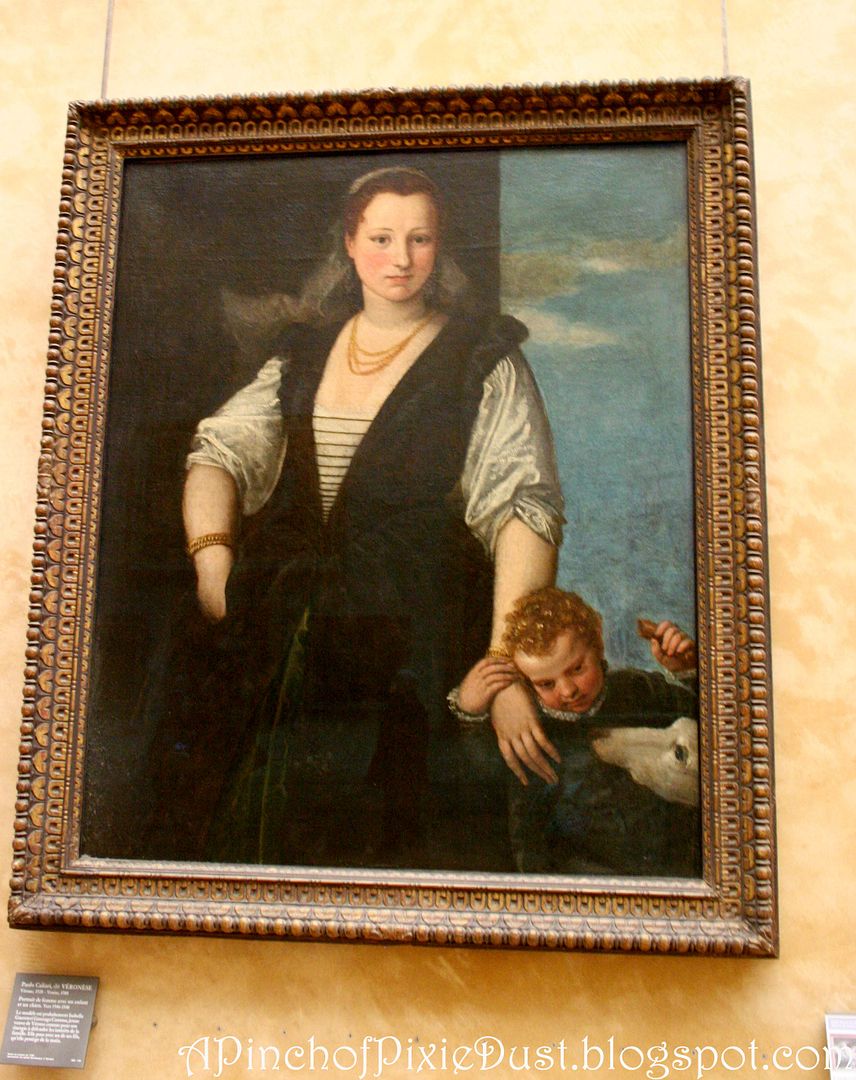 Here's another character that caught my eye (if you watched my Louvre vlog you'll recognize her!). I love this lady's attitude. She's like: "I've got this troublesome kid and this troublesome dog to deal with (and probably a whole household to run). I do not really have time for you to paint my portrait."
I did not get a picture of La Joconde (or the Mona Lisa as we call her!), but it was pretty incredible to see the masterpiece in person. That image sometimes seems overused - you see it on totebags and tshirts and wallets. But when you see it in person you realized why - it is a truly captivating portrait.
Here's another work of art my brother and I had to laugh at. The guy in the toga seems to say, "Talk to the hand. I ain't got nuthin' to say to you." And the lady on the couch is just like, "You're giving me a headache."
Of course, in addition to the humor we found plenty of inspiration...
I mean, look at that painting (I love the way the colors just seem to glow) - and then look at the ceiling. Incredible.
Pausing to look out over Paris - the view over the courtyard was pretty lovely as well!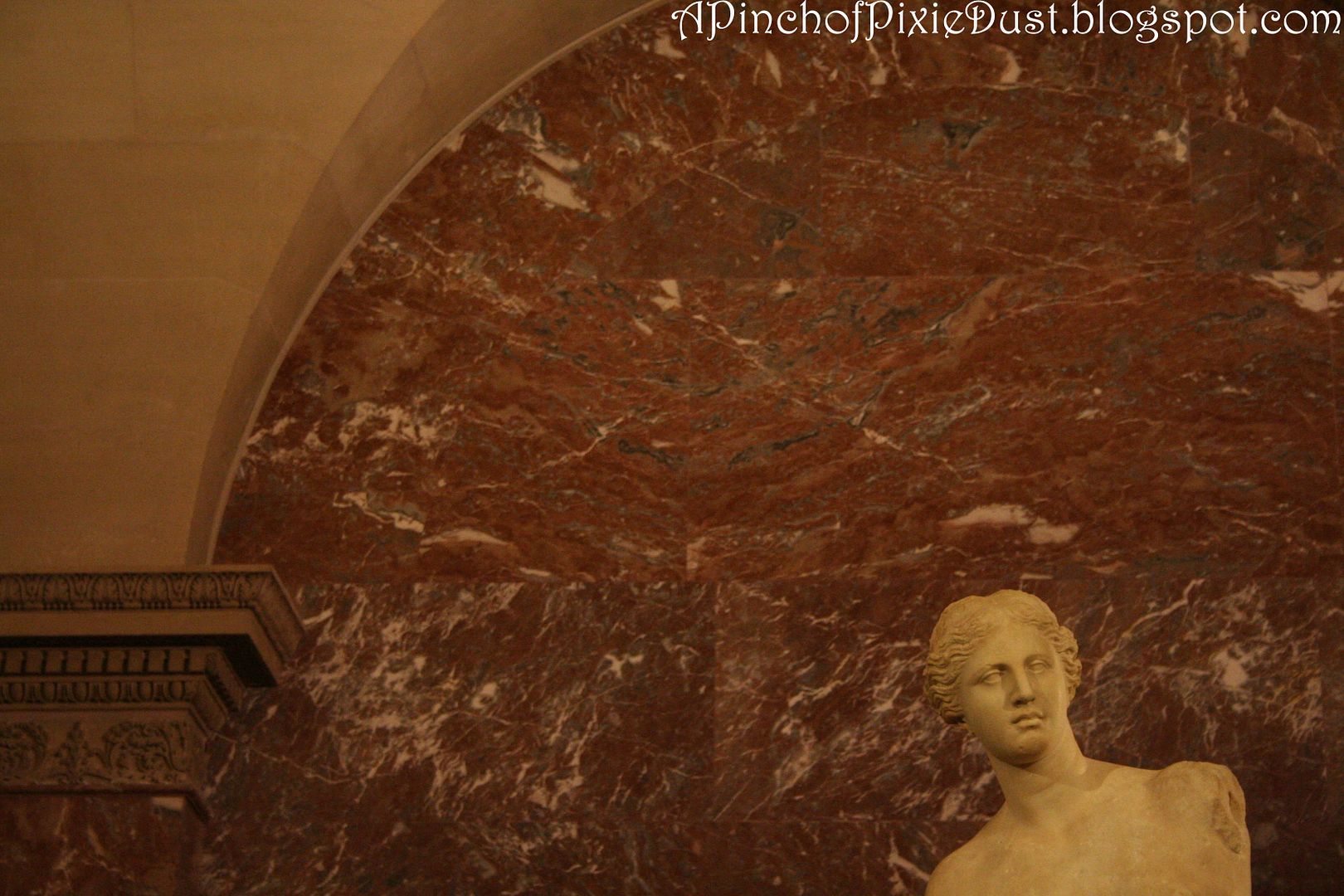 The Venus de Milo, looking pensive. I'll admit, to a certain extent we just looked at the "most famous pieces of art" listed in the map and went around to see them.
As an avid notetaker and scribbler myself, I was excited to see the oldest notes in the world, written in stone: Hammurabi's Code. That's pretty nice handwriting. Seriously, though, this stone dates to 1772 BC. BC!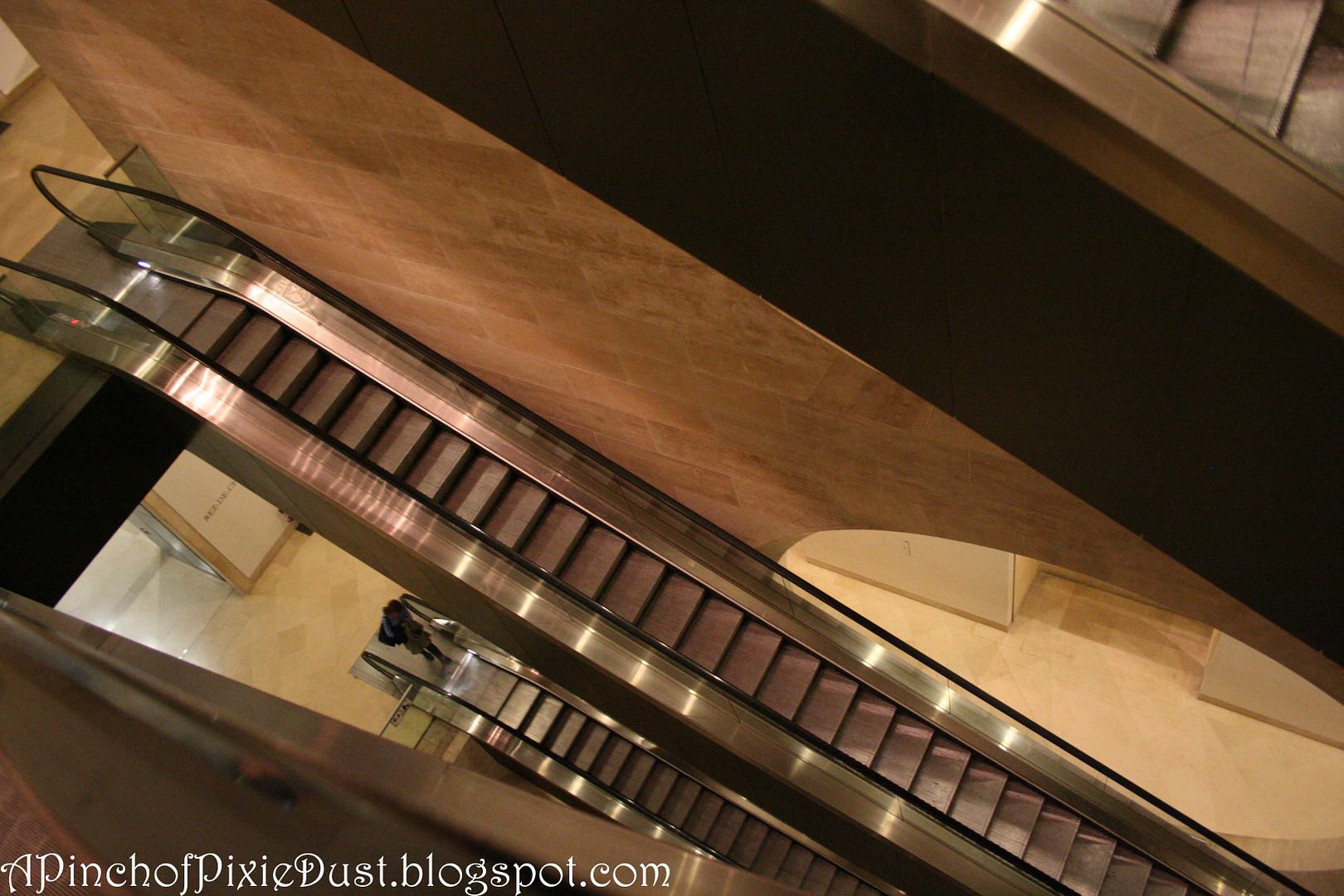 The Louvre just keeps going and going and going and going! After two hours of taking in the art, I was feeling wiped out and like I might fall asleep right where I stood. I had just flown in that morning and hadn't taken a nap, but the jet lag was finally kicking in.
We stopped to see one last masterpiece on our way out - the Lacemaker by Vermeer. It was one of my favorites. There were so many HUGE paintings in the Louvre; but this one was so small and so delicate, yet just as beautiful and detailed as any of the others.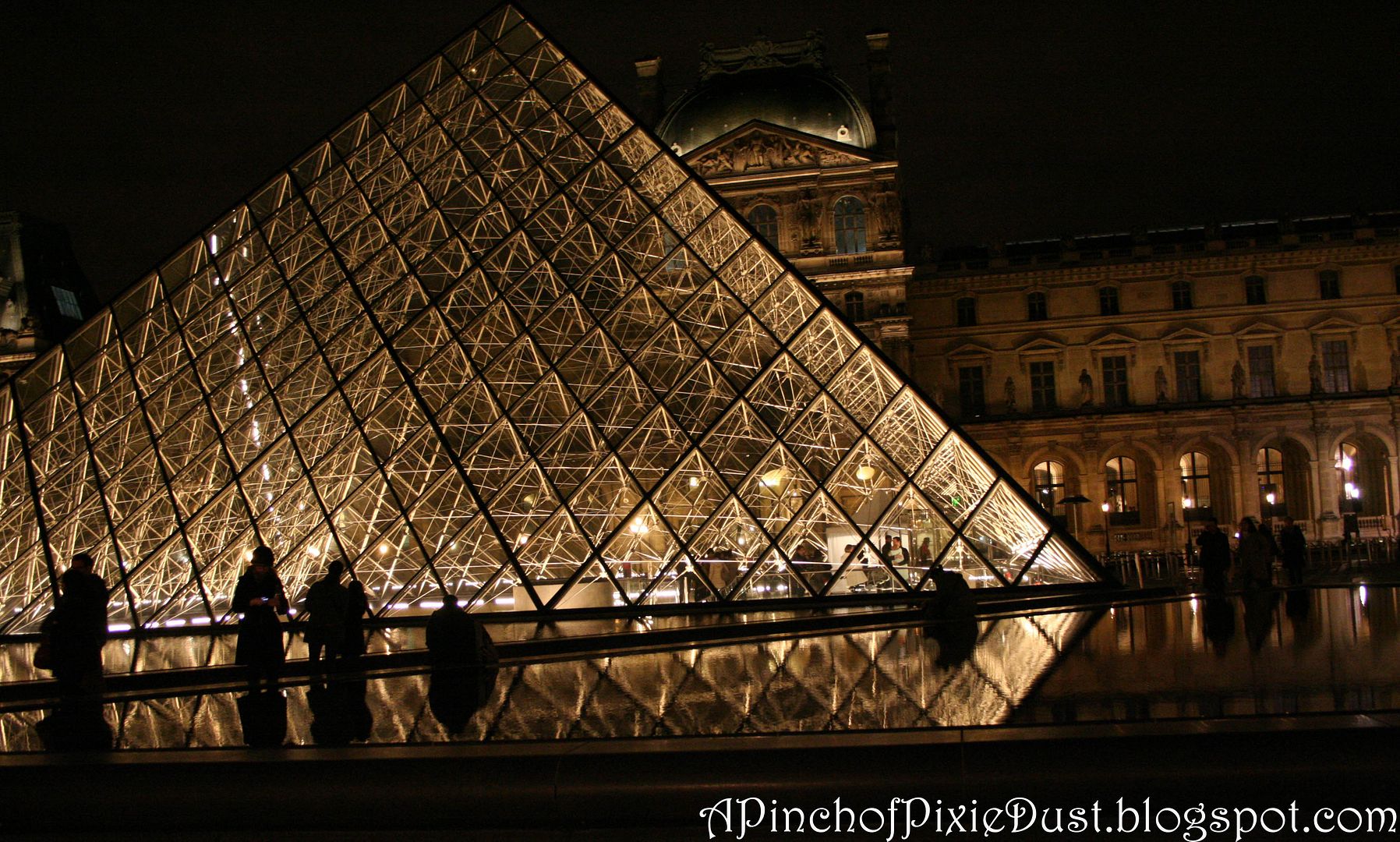 Saying goodnight to the Louvre...I love the reflections in the water. It was the perfect end to a Paris day. :)