Today's post is dedicated to one of my favorite attractions at Disney's Hollywood Studios.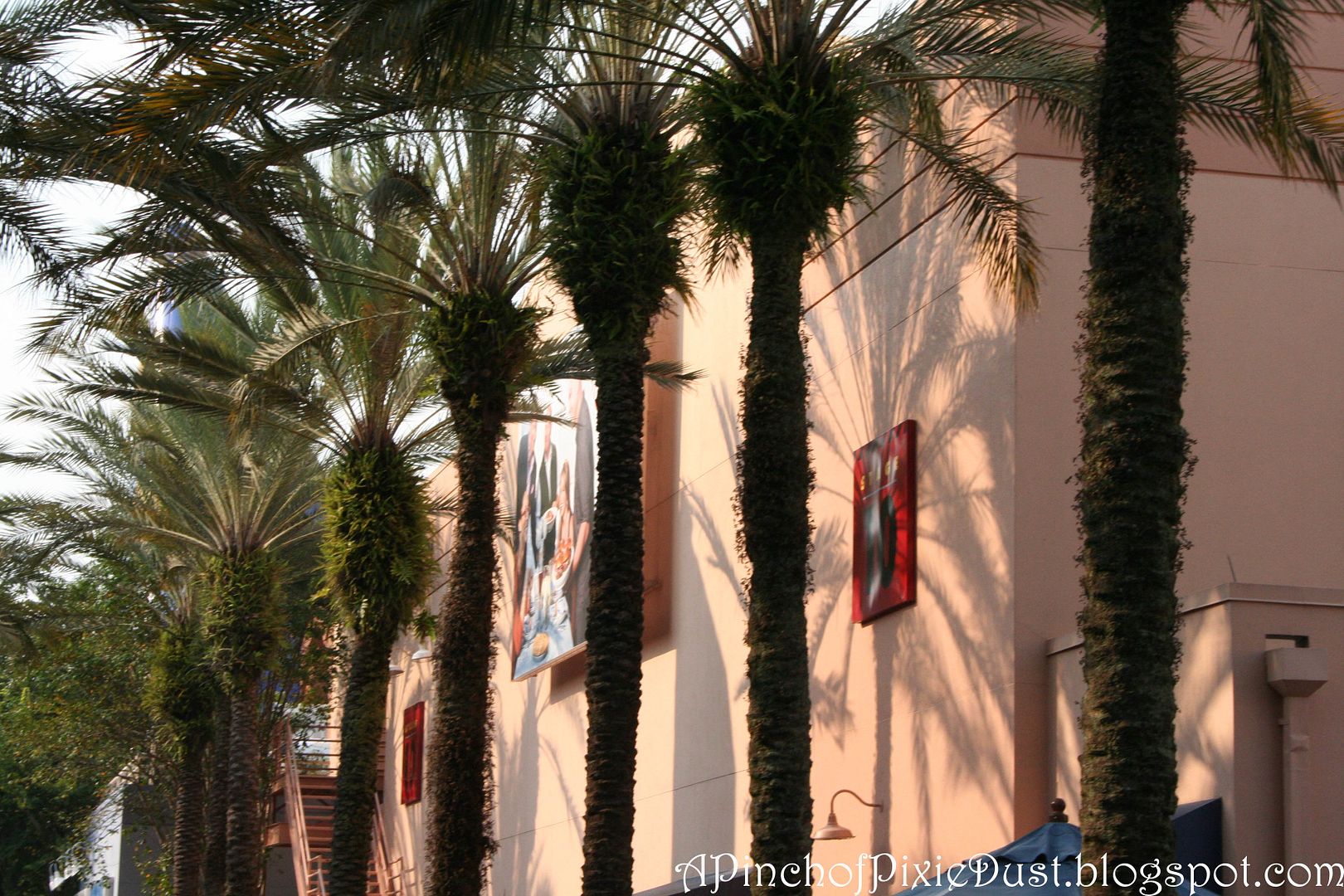 I love that there are so many palm trees at Hollywood Studios.
I think we can fairly call this an attraction...although it's also kind-of a show, kind-of a class. You even get to participate and take away a souvenir - although, admittedly, the souvenir is just a piece of paper and the fruit of your own efforts...
I'm talking about about Animation Academy! If you have never tried this before, I would highly recommend making some time for it during your next trip, especially if you are the least bit artistic. You'll find the Academy in the Disney Animation Courtyard, near the Disney Junior show.
Cross the sea of strollers and cut through the gift shop just to the right of the Magic of Disney Animation entrance, head to the back of the shop, and soon you'll find yourself surrounded by gorgeous Disney art.
I adore concept art, and they have lots of it on display here, as well as colorful backgrounds and classic scenes from the animated movies. But if you to make your own animation, just keep going...
This is the area where Mickey in his Fantasmic outfit and the Incredibles are often out for Meet and Greet's, but off to your right you'll find the waiting area for Animation Academy. Classes start every half hour, on the hour and the half hour. It doesn't usually have a huge line, but there are only a certain number of spots in each class (because there are only a certain number of drawing boards inside), so I'd get there 10 minutes early to make sure you get a place.
Once inside, you sit on one of the swivelly stools with a great big Mickey Mouse drawing board before you!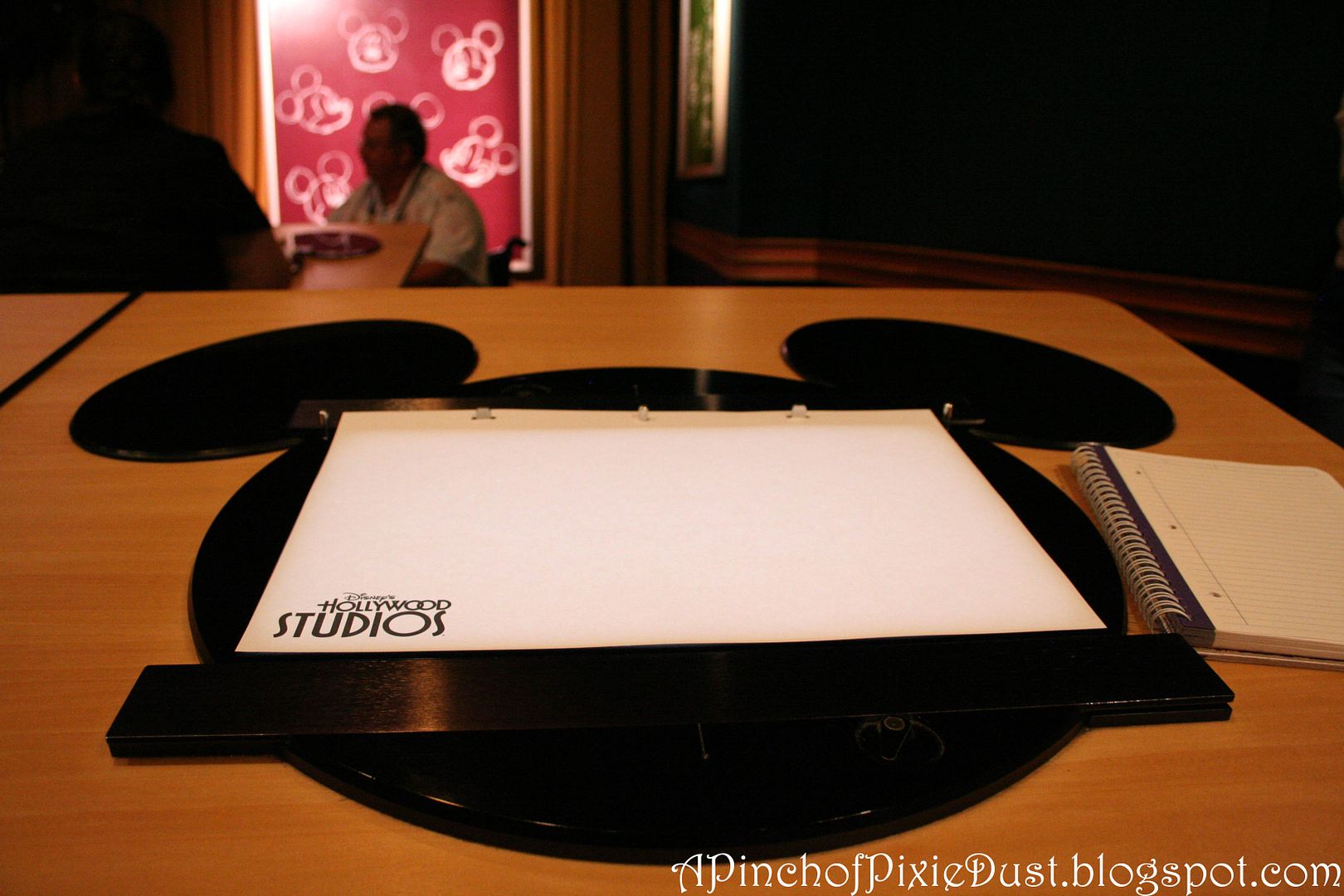 A Disney animator leads the class, and these guys are good. They have a huge book full of Disney characters they can teach you how to draw - Phineas & Ferb, the Genie from Aladdin, Rapunzel from Tangled, Stitch, and of course the Fab Five are just some of the ones I've seen.
I think I'm most proud of my Jiminy Cricket. He was really fun to draw. Sometimes the animator will take a poll to see what people have already drawn or what they'd like to do, and sometimes they'll just announce who the character will be.
One of the most fun parts about this class is watching your sketch...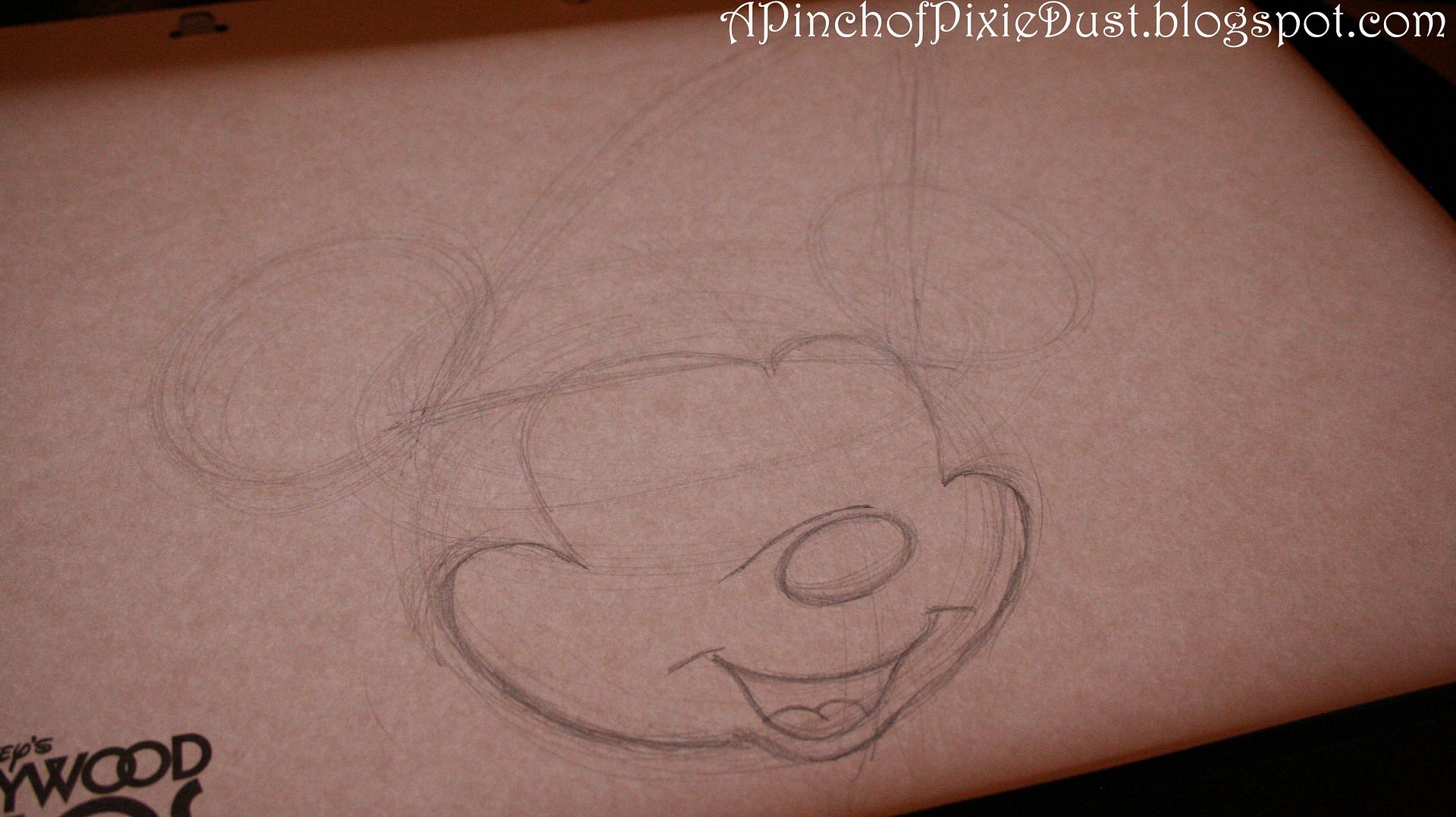 Have you been to Animation Academy? What's the craziest character you've learnt to draw?