We're going to take a trip to Paris this Monday, to sample one of the best hot chocolates in the world...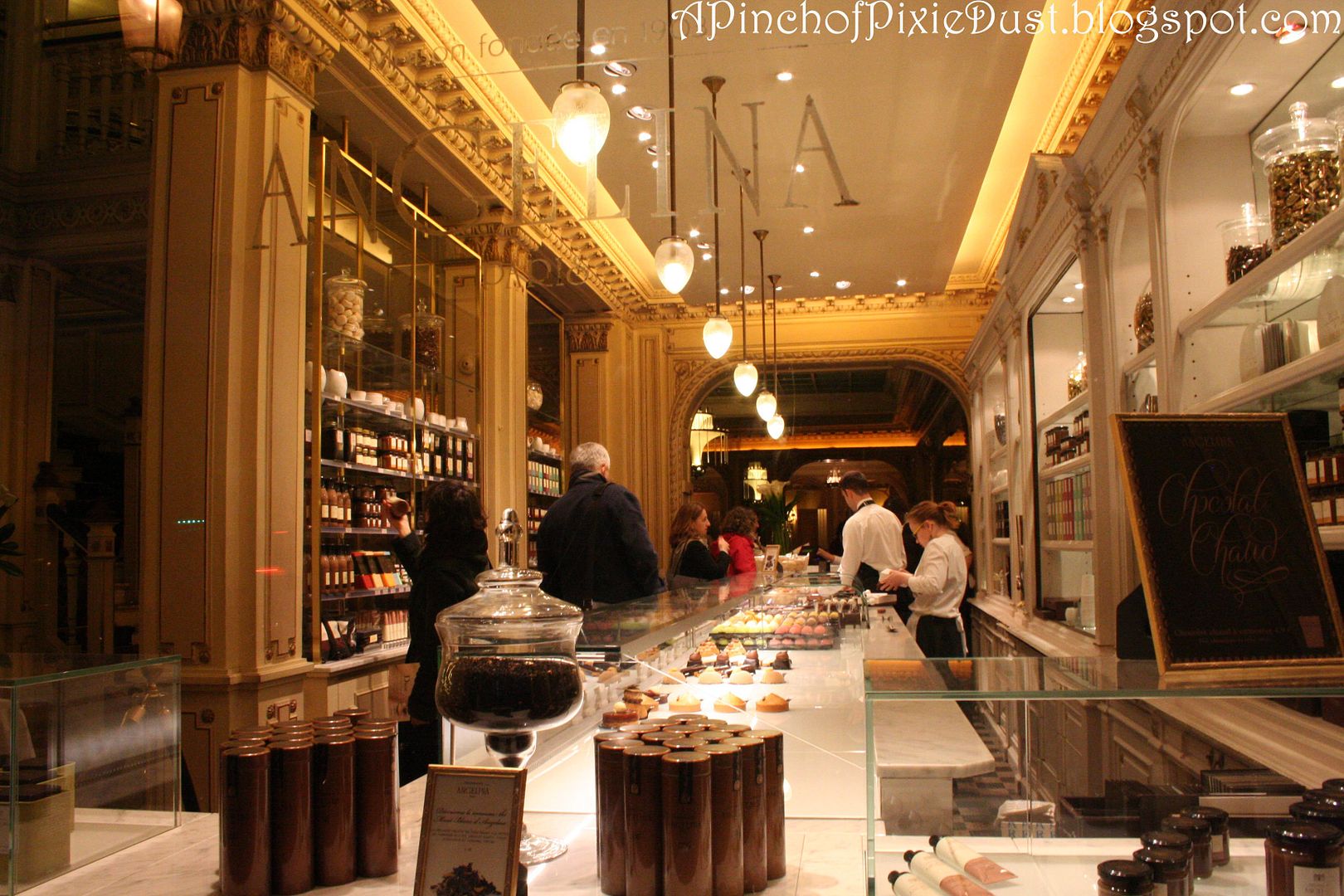 MMmmmm...just looking through the windows is a treat! But let's step inside!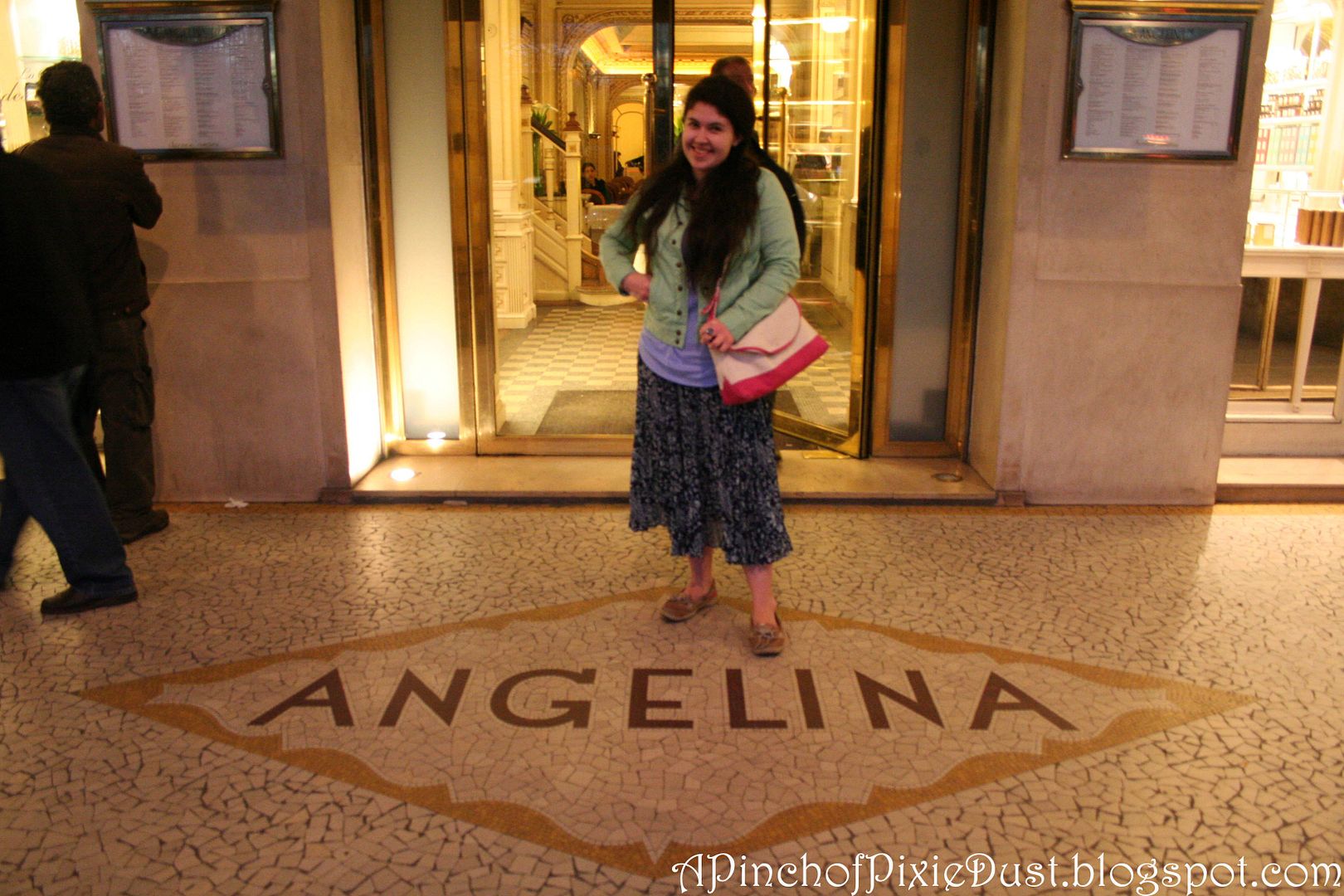 Welcome to Angelina! It's a lovely tea salon/patisserie on the Rue de Rivoli. It opened in 1903 as Rumpelmayer's - isn't that the best name? I wish they'd never changed it. They opened a Rumpelmayer's at the Hotel St. Moritz in New York as well. (My grandmother used to work at the St. Moritz, so we felt especially excited to pay a visit to the original Rumpelmayer's in Paris!).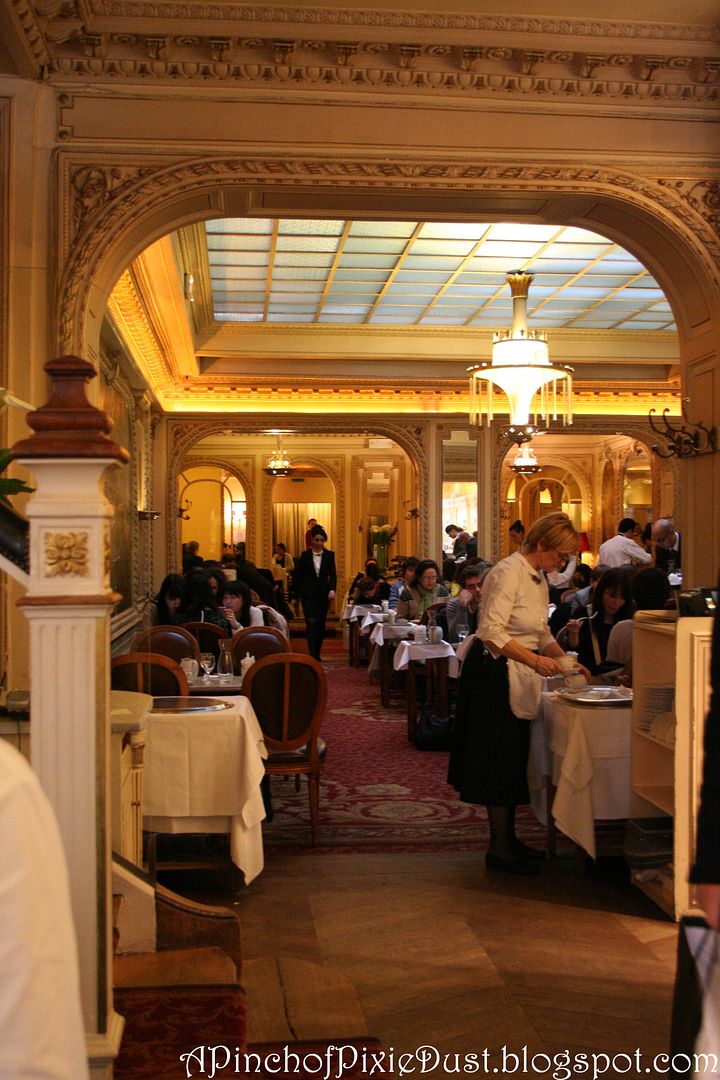 When you step inside Angelina, you find all the elegance of the turn of the century.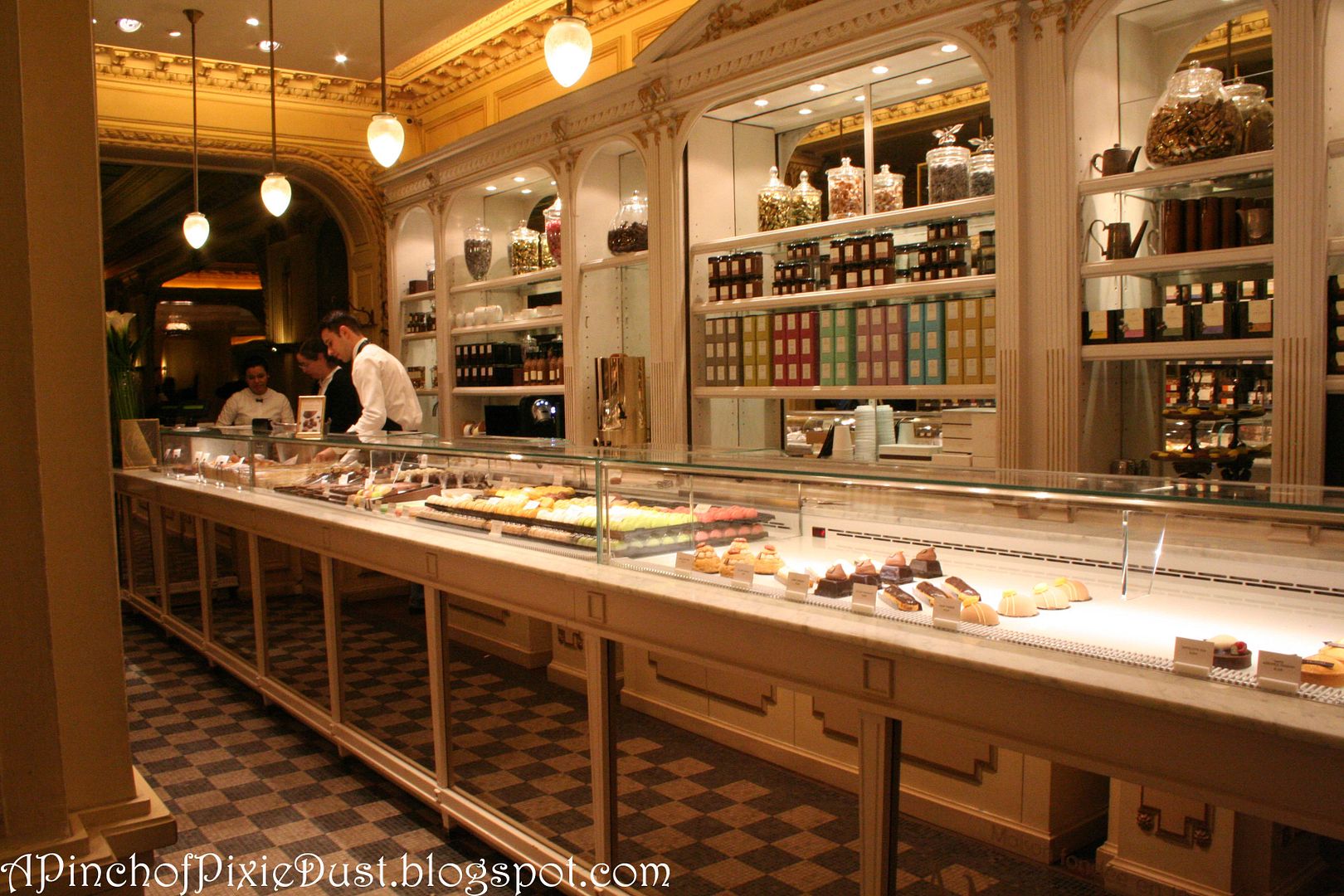 There is a counter where you can get pastries to go, but we wanted to sit down and try that hot chocolate!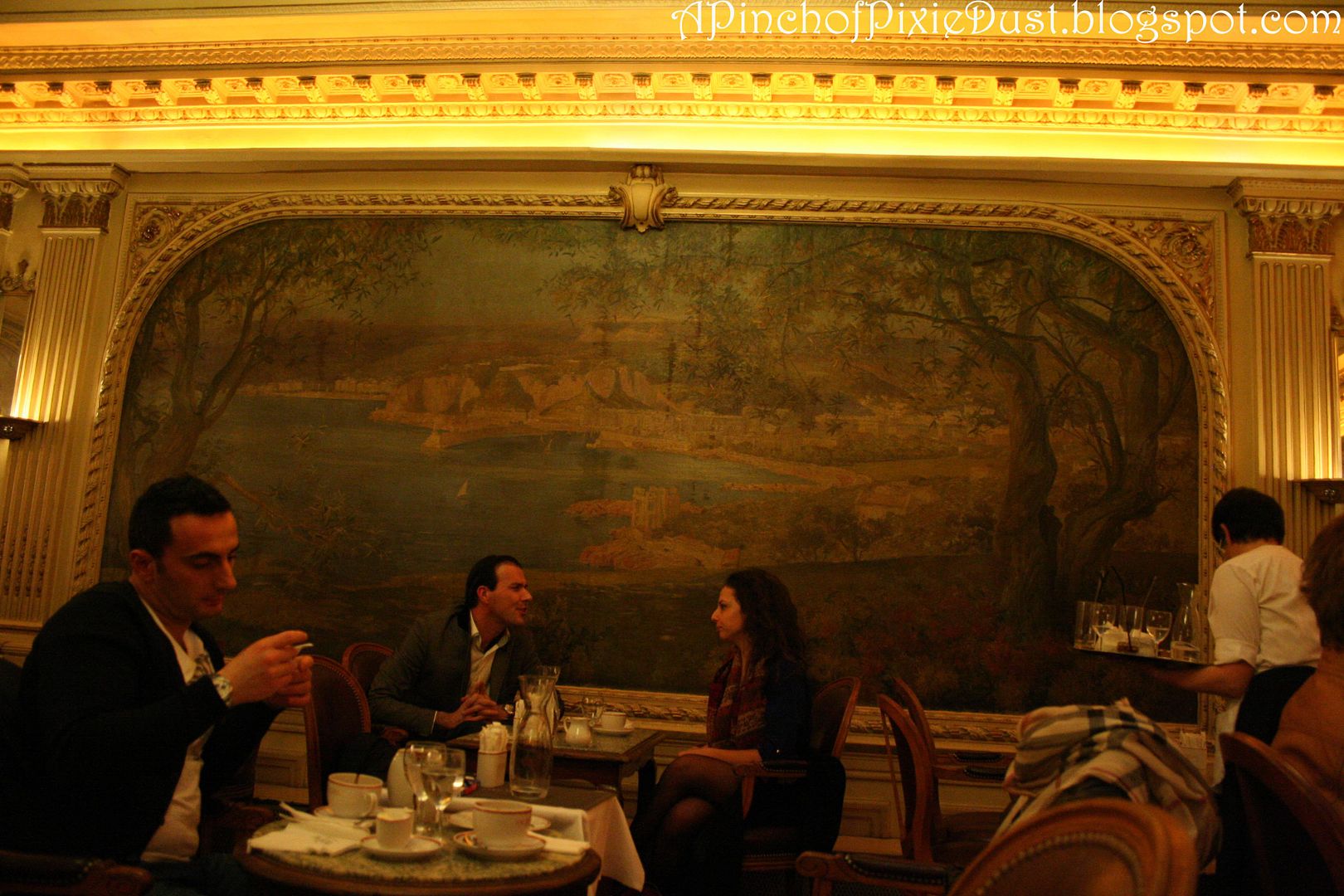 I love the big mural on one side of the dining room, and on the other is a big mirror. it was so fun to people watch as well - some groups were obviously tourists like us, but some were just Parisians, meeting for a cafe au lait or some amazing chocolat chaud - hot chocolate!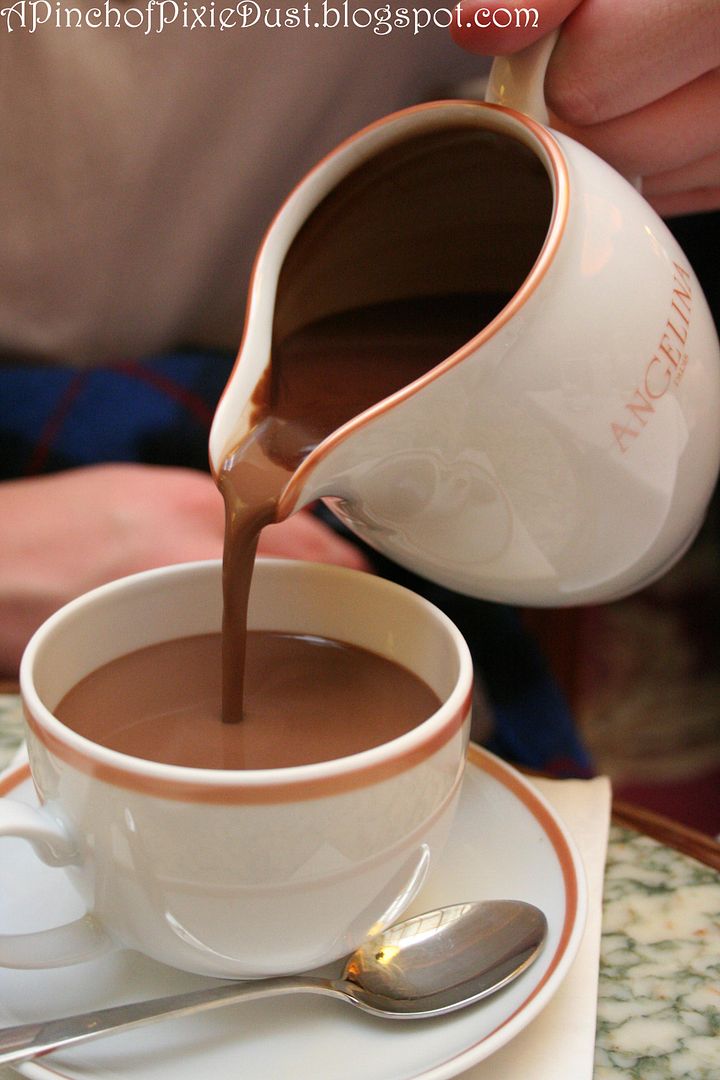 MMMMMMMMmmmmmmmmm. Just look at that beautiful chocolaty stream. It's like they melted a chocolate bar and put it in a pot. It is SO incredibly rich! It bears absolutely no comparison to the stuff that comes in a packet.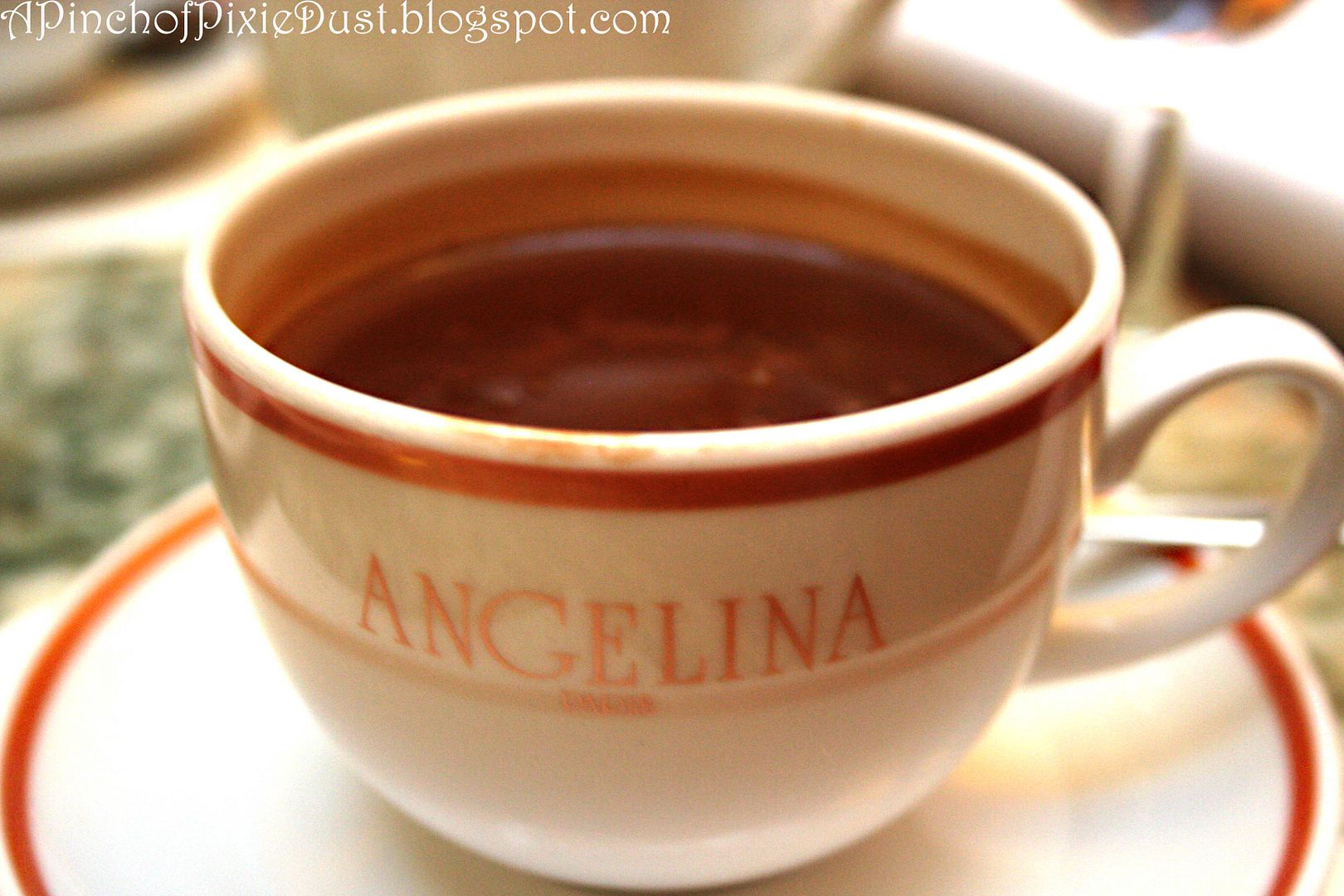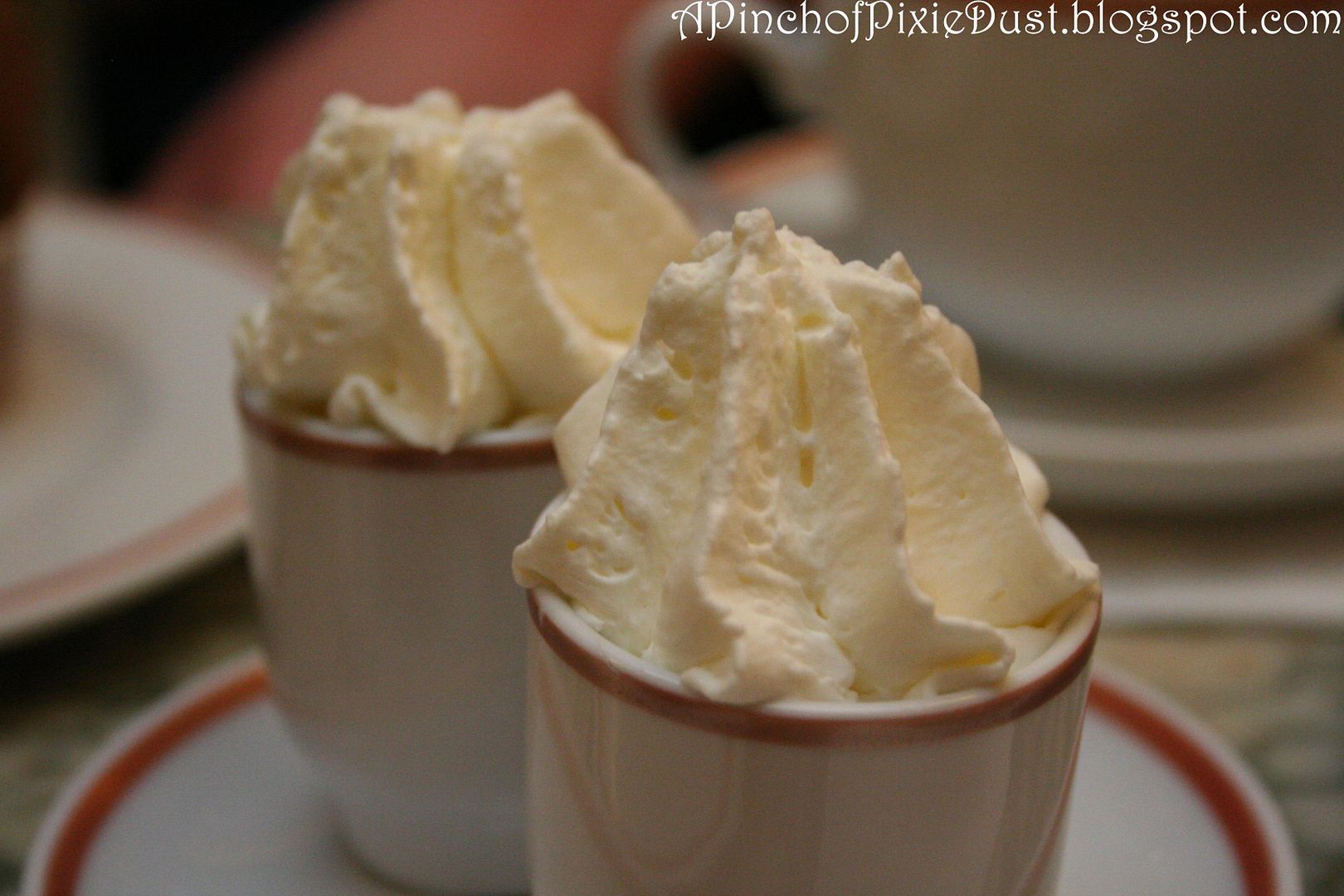 Each cup came with a little dish of fresh whipped cream. So so wonderful. I could've just eaten that as my dessert, but we decided we had to try some of the pastries as well.
You're only in Paris so many times in your life, right?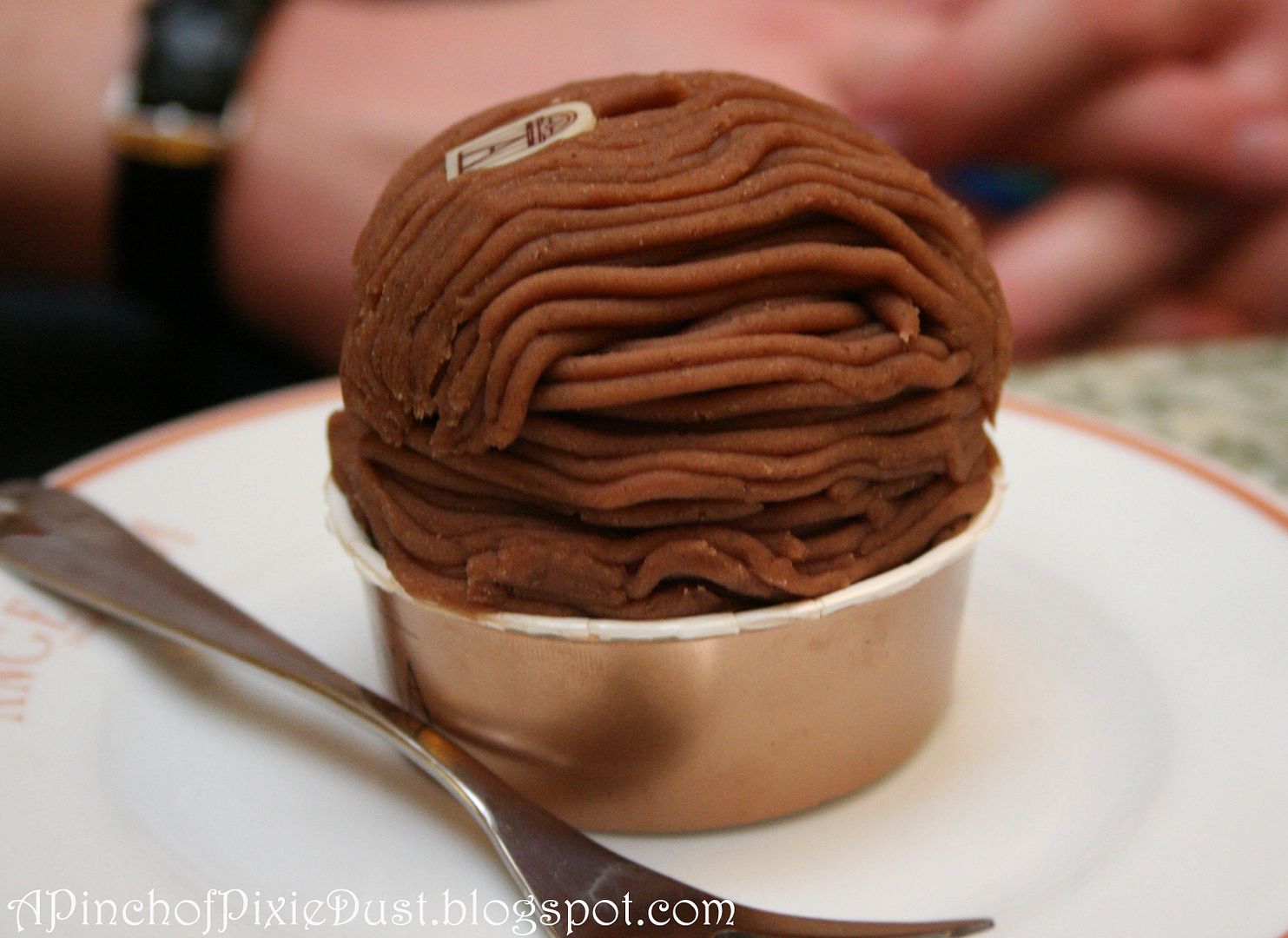 This is the Mont Blanc, a specialty at Angelina. The brown stuff is chestnut, so I was a little nervous, but decided to be adventurous. Well, sadly, it turns out I'm not a fan of chestnut. lol! But the whipped cream on the inside was tasty! And luckily there was this one to try...
THIS is just good old fashioned chocolate. A little bit of chocolate cream and a little bit of chocolate cake covered in ganache. Oh yes. That's nice.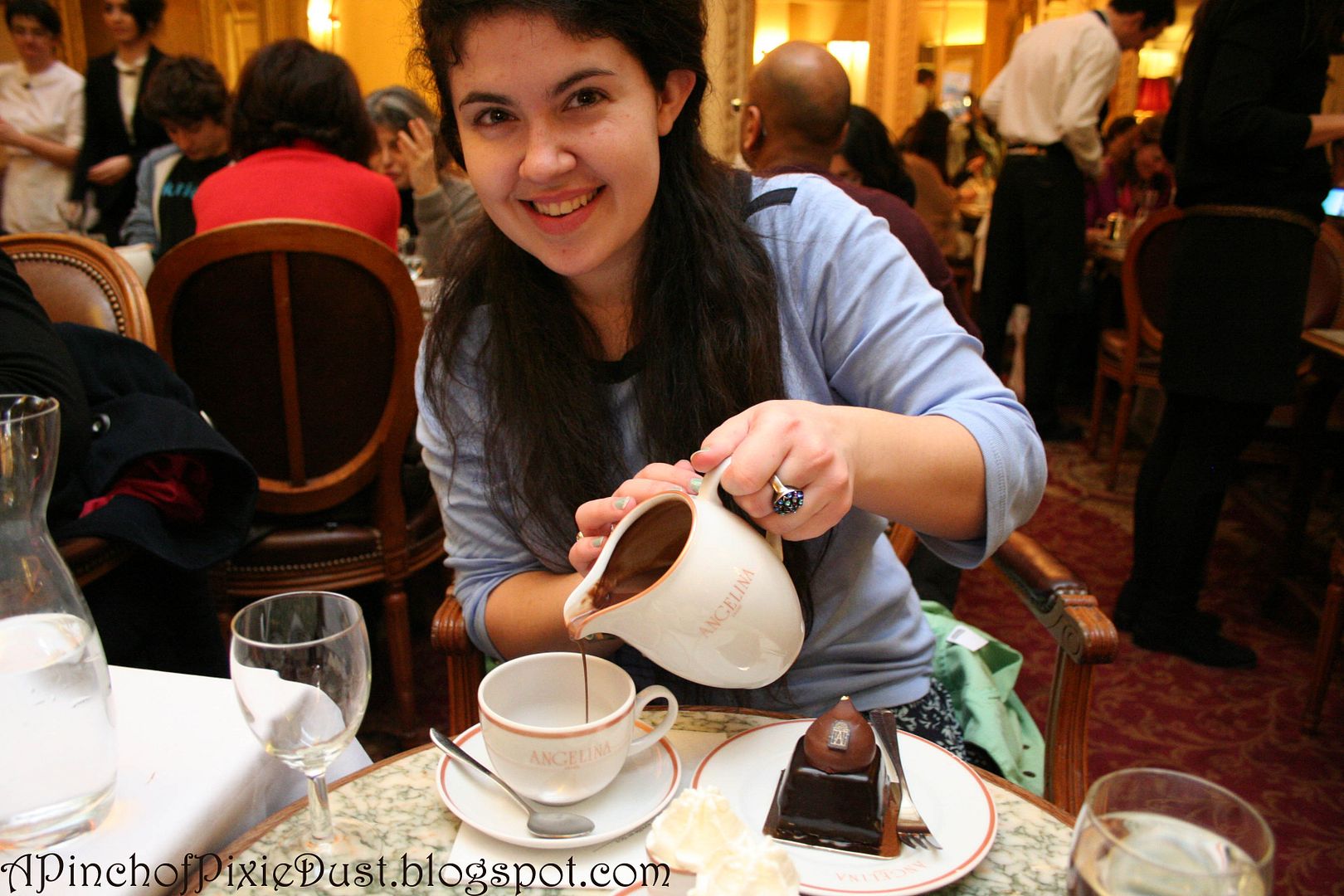 This is Paris, so yes, the hot chocolate was exorbitantly priced. But for the deliciousness AND the memory, it was so worth it. :)