Considering how the palace of Versailles is featured in Epcot's Impressions de France (you know...when the guy pops the cork on the wine bottle and then we cut to all the fountains??), OF COURSE my brother and I had to travel there during our recent Impressions-inspired trip!
I even partially chose our hotel location to be near the RER C, the train line that goes out to Versailles from Paris.  So on the morning of day II of our travels, we rose early, found a quick patisserie, and then strolled over to the Javel station.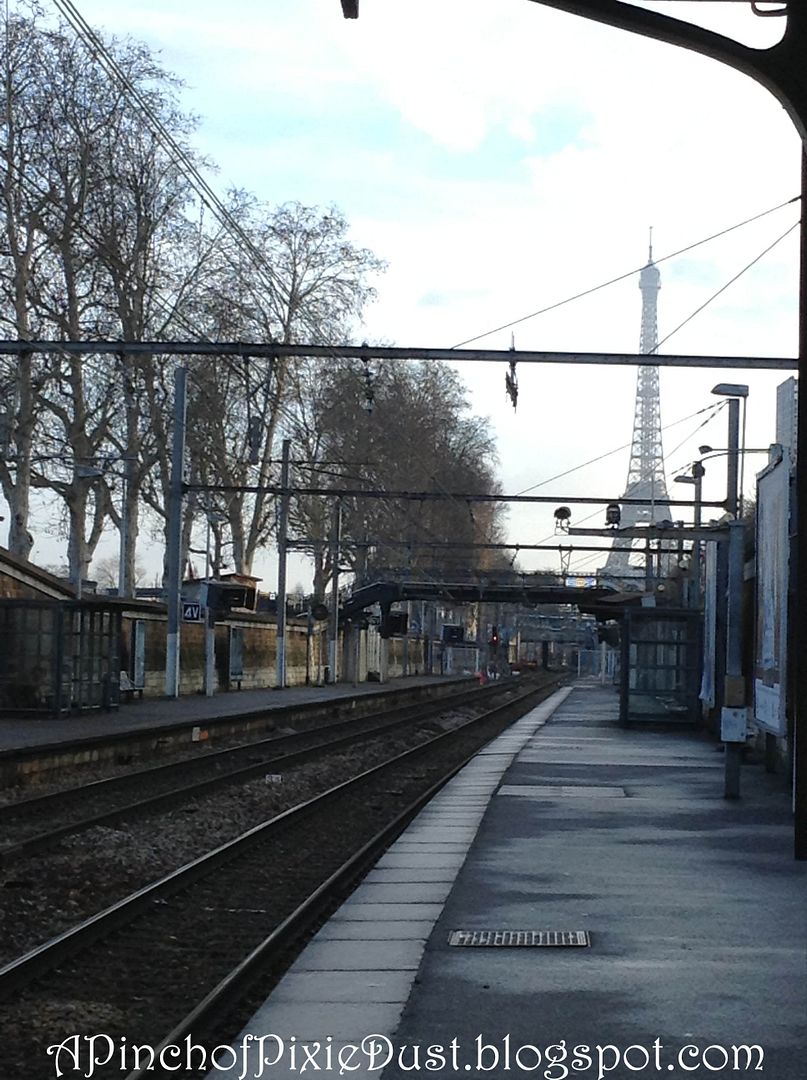 You could see the Eiffel Tower down the track.  EPIC.
It was about half an hour journey to Versailles Rive Gauche.  It's the last stop on the line, and it seemed like everyone on our train was going to the palace as well!  There were people right outside the station directing everyone towards Versailles (a 5-10 min walk from the station).  I found this to be slightly suspicious, and as it turned out the people were trying to direct you a touristy shop right on the way to the palace where they would try to sell you overpriced tickets.  I had ordered our tickets online beforehand and gotten a 2-for-1 deal.  Oh yeah.  Those Disney planning instincts come in handy! ;)
It was only 9:30 - and Versailles had just opened at 9, but already it was crowded enough and would be even more crowded once we got inside.  If this was what it was like in March, I'd hate to think what it's like in the summer!  Paris itself and the rest of France were relatively quiet, but Versailles was the exception.
We had our ticket all printed out, so the only line we had to wait in was security, which was quite short.  You aren't allowed to bring food or drinks into the palace, though you are allowed to take them into the gardens.  We brought a baguette and drinks (ORANGINA) to have a picnic lunch, but luckily there was a bag check where we could leave them - they even had plastic bags to put the food in, which was great since I didn't want to leave my purse and that was the only bag I had.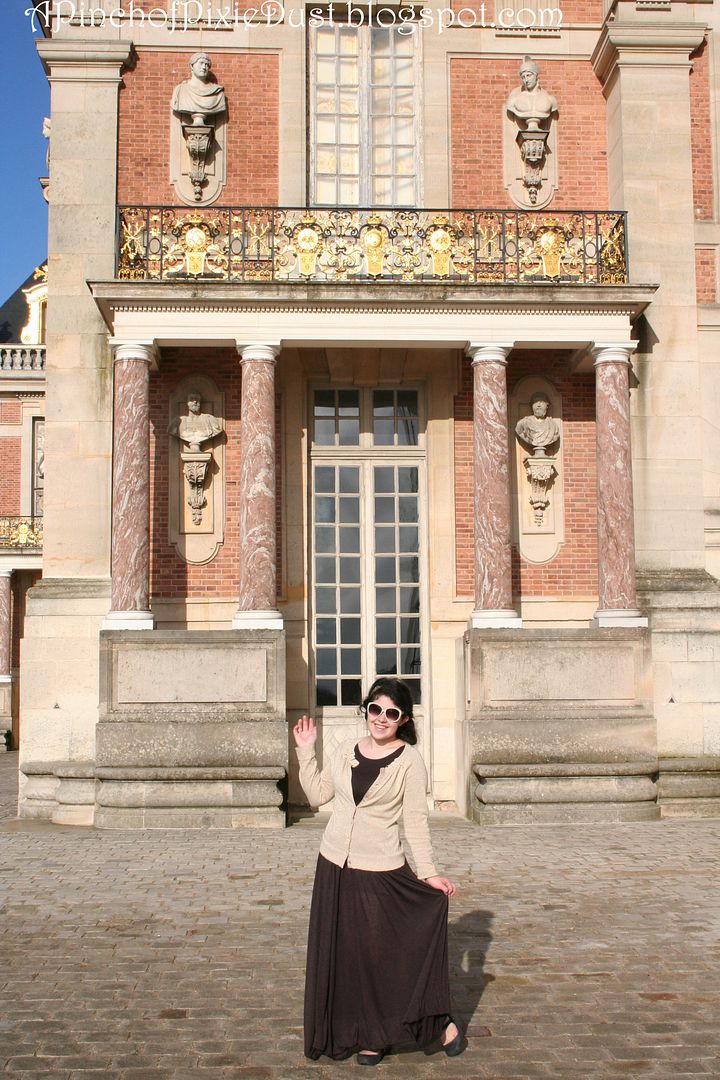 I dressed my royal best for Versailles, naturally!
We picked up our audioguides (which were free...or included!) and sauntered through the majestic rooms.