So I think last week I missed a trivia post...but I did a Scavenger Hunt post instead. That counts, right?
The last Where in WDW photo was (if you recall) of a pretty garden, and Rachel guessed right - it is the seating area tucked away behind Flame Tree Barbecue at the Animal Kingdom Park. Check it out the next time you go -- a lot of people don't think to look back there; there are lots of nooks to explore and PLENTY of places to sit!
For THIS week, I've got a thatched roof I bet a few of you will recognize...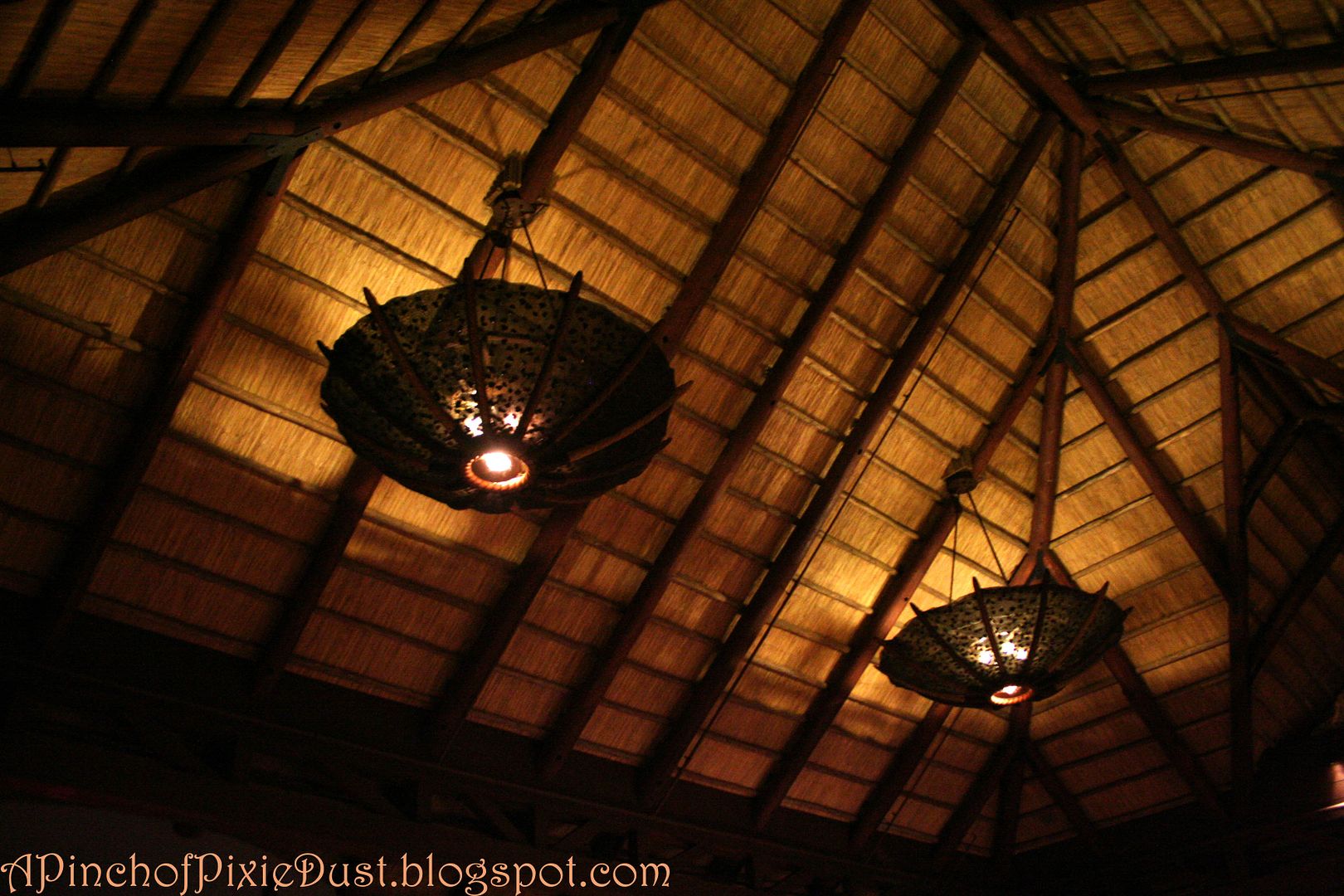 Where are you going if you see this overhead??