Happy Windsday! Hope everybody is having a great week. :) Ready for some WDW trivia??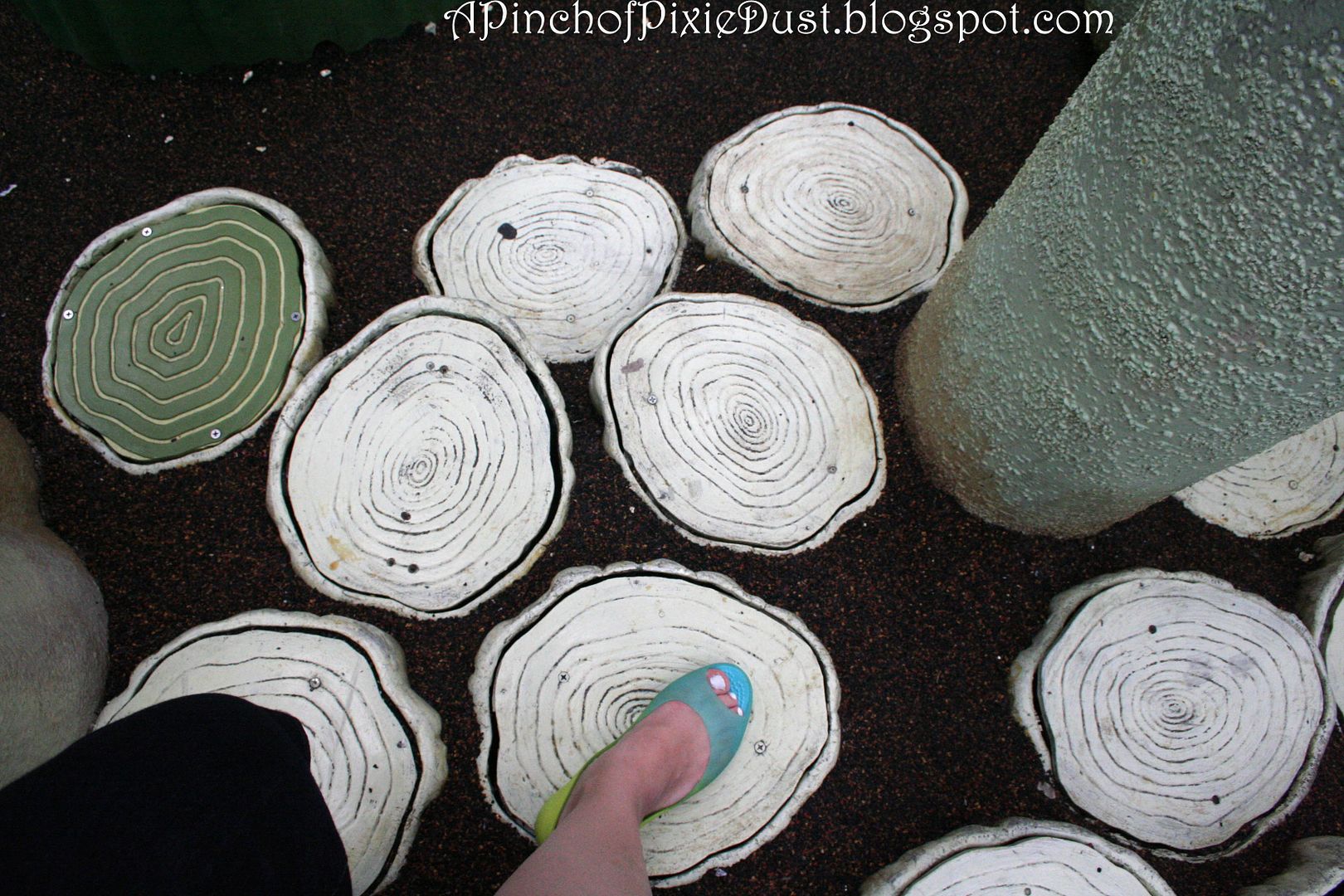 Do you recognize these swirly little mushrooms/stumps/stepping stones?? I'll give you a hint: the kids in the family might be more likely to recognize these!
As for last week, that thatched roof is over the portico entrance to the Animal Kingdom Lodge (Jambo House). Look up the next time you walk through - it's quite spectacular! And I love those funky lamps too.