The last few weeks exploring France and England have been absolutely wonderful; but, to tell you the truth, it's very nice to be home!
To be able to sit still in one place; to not have to worry about where your passport is or whether or not your train will be on time; to use the internet on a seemingly huge screen (or at least my laptop seems gigantic after relying on the strawberry for weeks!) - it's good to be back.
Of course, some things, like the patisseries and the beautiful old buildings and the British accents I'm already missing. But at least the endless cups of tea I can still have here. And to help me cope with the culture shock, my mom made sure we had plenty of white bread for toast. lol. ;)
I had hoped to post more on here while I was abroad, but the trip was so full that there wasn't much time. In the future I might not try to stuff a sojourn quite so very full. With so much movement there wasn't a whole lot of breathing room; but, on the other hand, it was fabulous to be able to see so many different places:
Paris
, the castles of the
Loire Valley
, so many
Impressions de France
sights,
Salisbury
with its beautiful cathedral and charming streets,
Lyme Regis
(any fellow Jane Austen readers out there, get excited for the Lyme posts. Lyme was AMAZING, and exactly as described in Persuasion!),
Tintern Abbey
, and
London
- just to name a few.
Now that I'm back, however, I'm super excited to start sharing some more stories from Europe, and (of course) get back to the DISNEY stuff! If you haven't, be sure to check out my
vlogs
. I'm planning to continue vlogging now that I'm back at home, so stay tuned for that as well!
Before I sign off - it's a Wednesday, right - I thought I'd post today's trivia pic. I bet you've seen these pastel purple windows - but do you know where in WDW they are?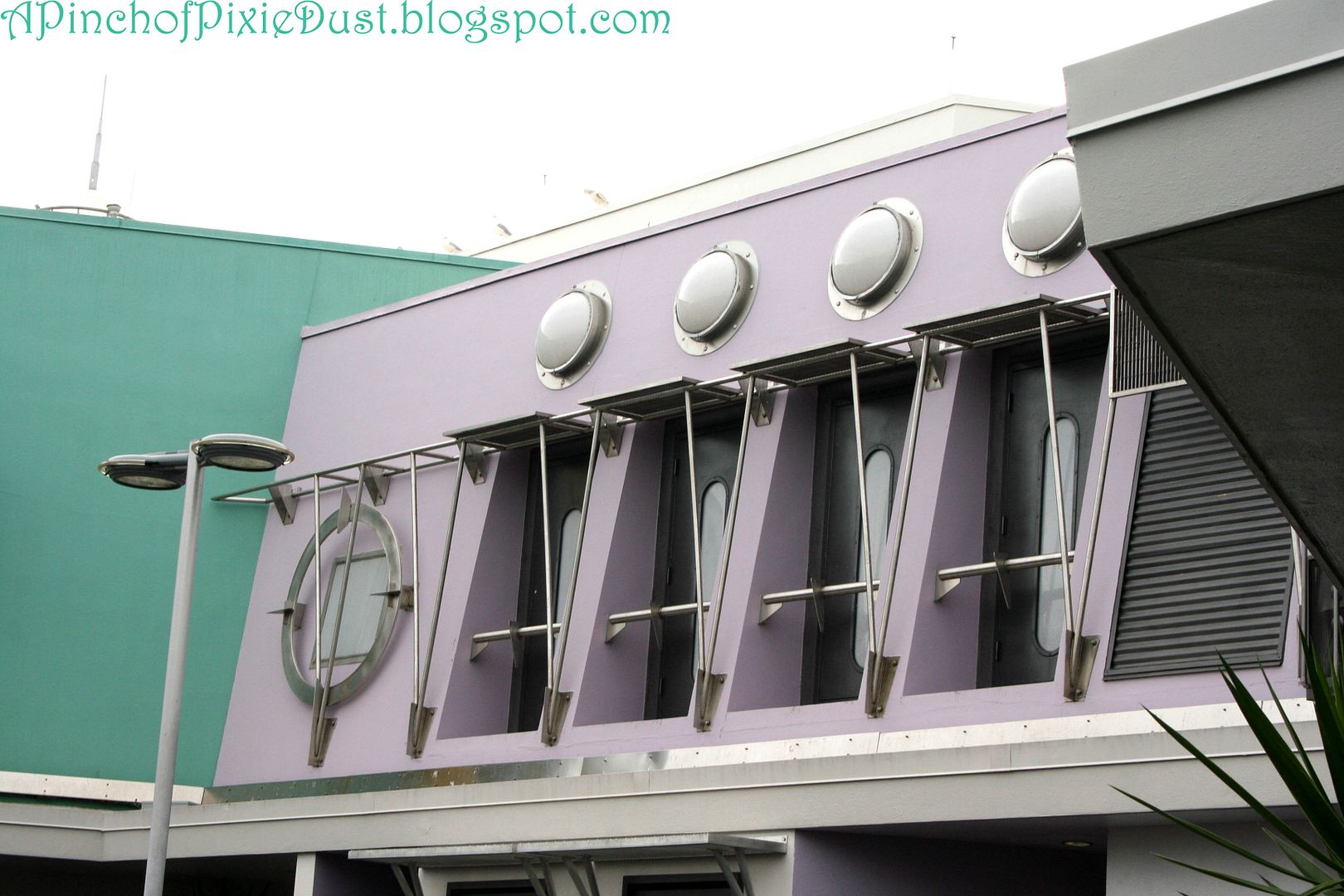 And props to Sunni for guessing last week's pic - those
lovely carpets
are indeed from the Wilderness Lodge hallways!