Today's quest for sweet treats at Walt Disney World is going to take us deep in the Enchanted Forest...
Go through the gates and enter beneath the enchanted rose...
Soon you'll find yourself in a breathtaking ballroom...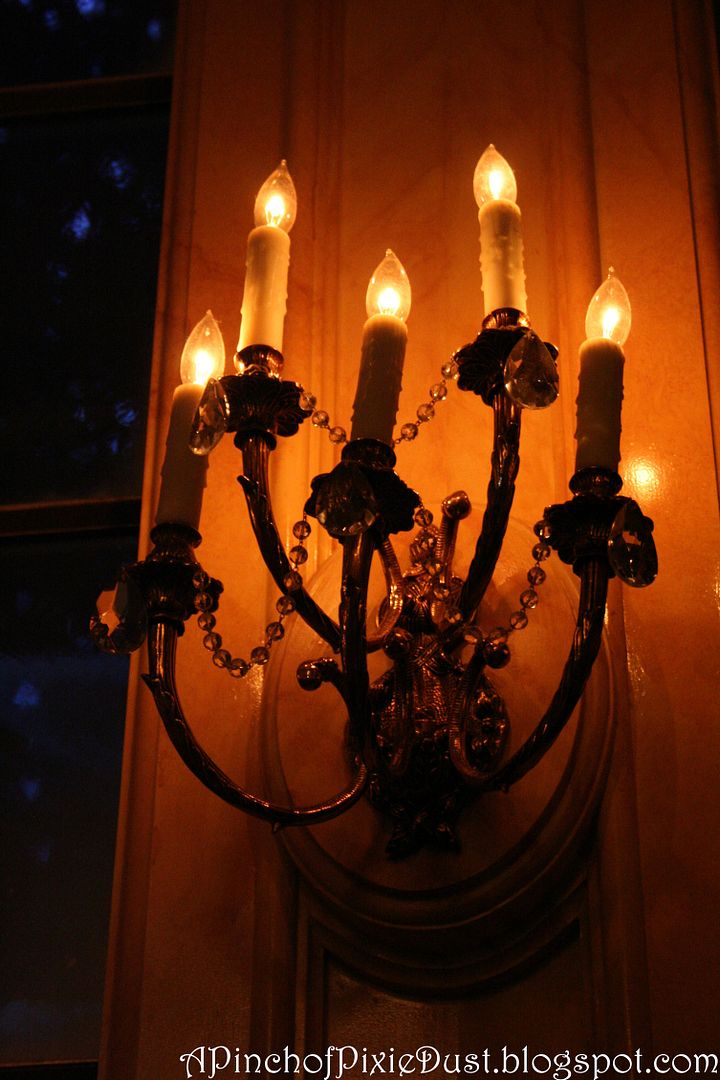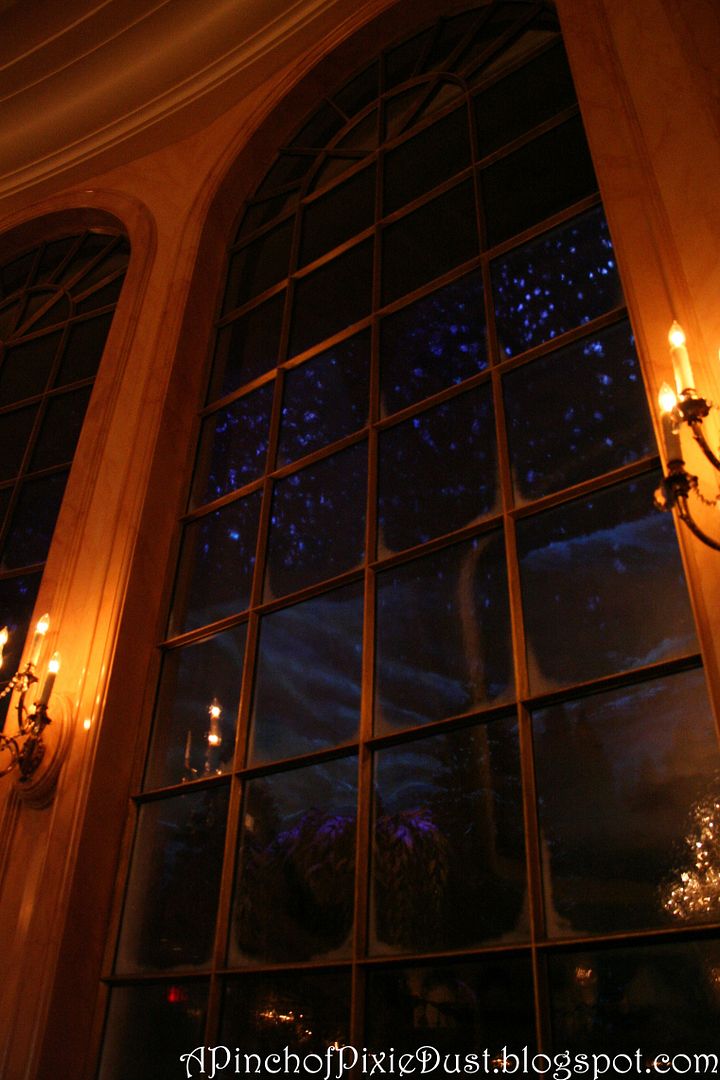 Candelabras line the wall, casting a golden glow everywhere; and outside the soaring windows, snow is falling gently against the midnight blue mountains. The only thing missing here...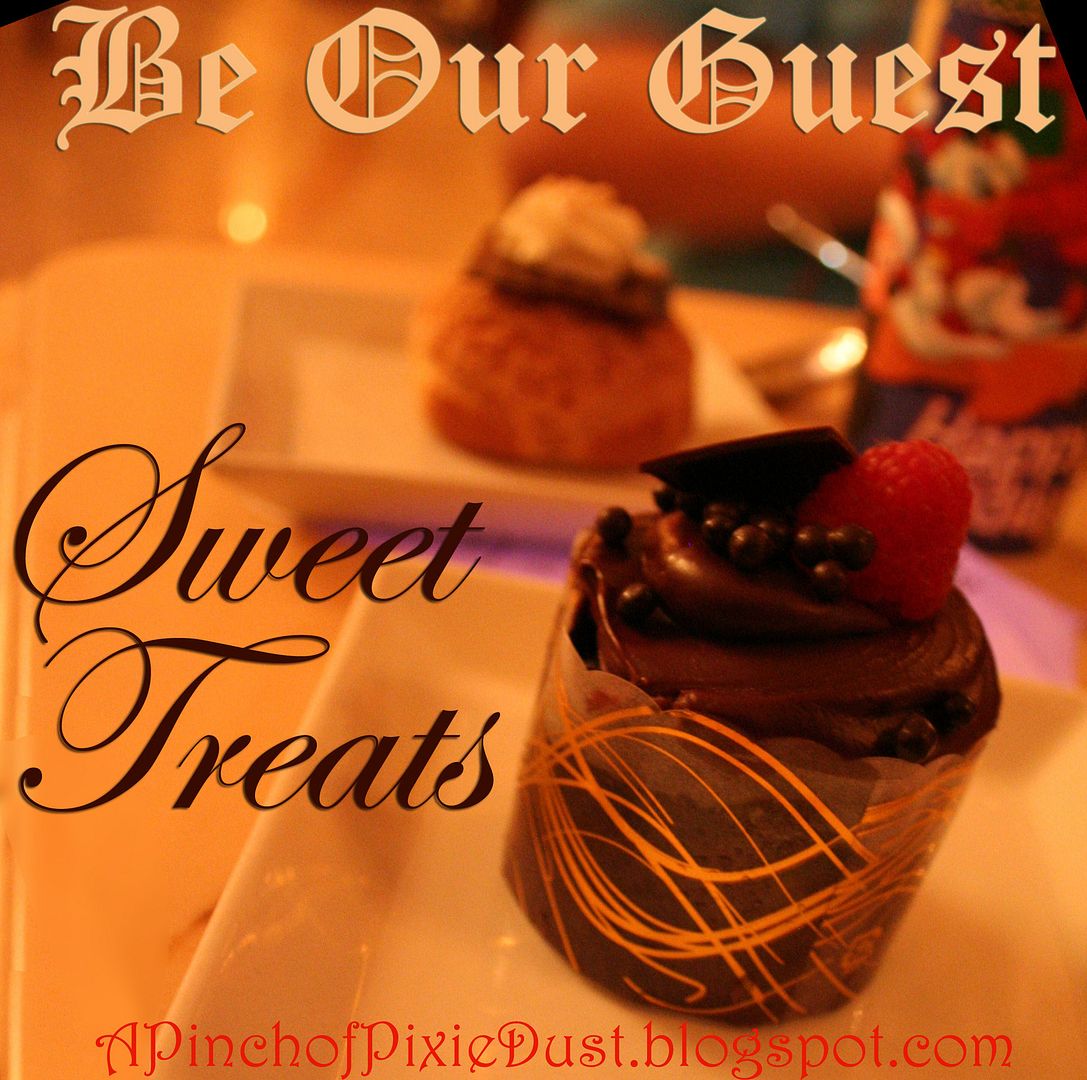 ...is a sweet treat to enjoy in the beautiful setting!
As you have no doubt guessed, this Monday's Disney dessert comes to you from the Be Our Guest Restaurant in New Fantasyland. I have two sweet treats to share from the Be Our Guest lunch menu. Most sadly, the "grey stuff" is only available at dinner. But the lunch desserts were very tasty nonetheless...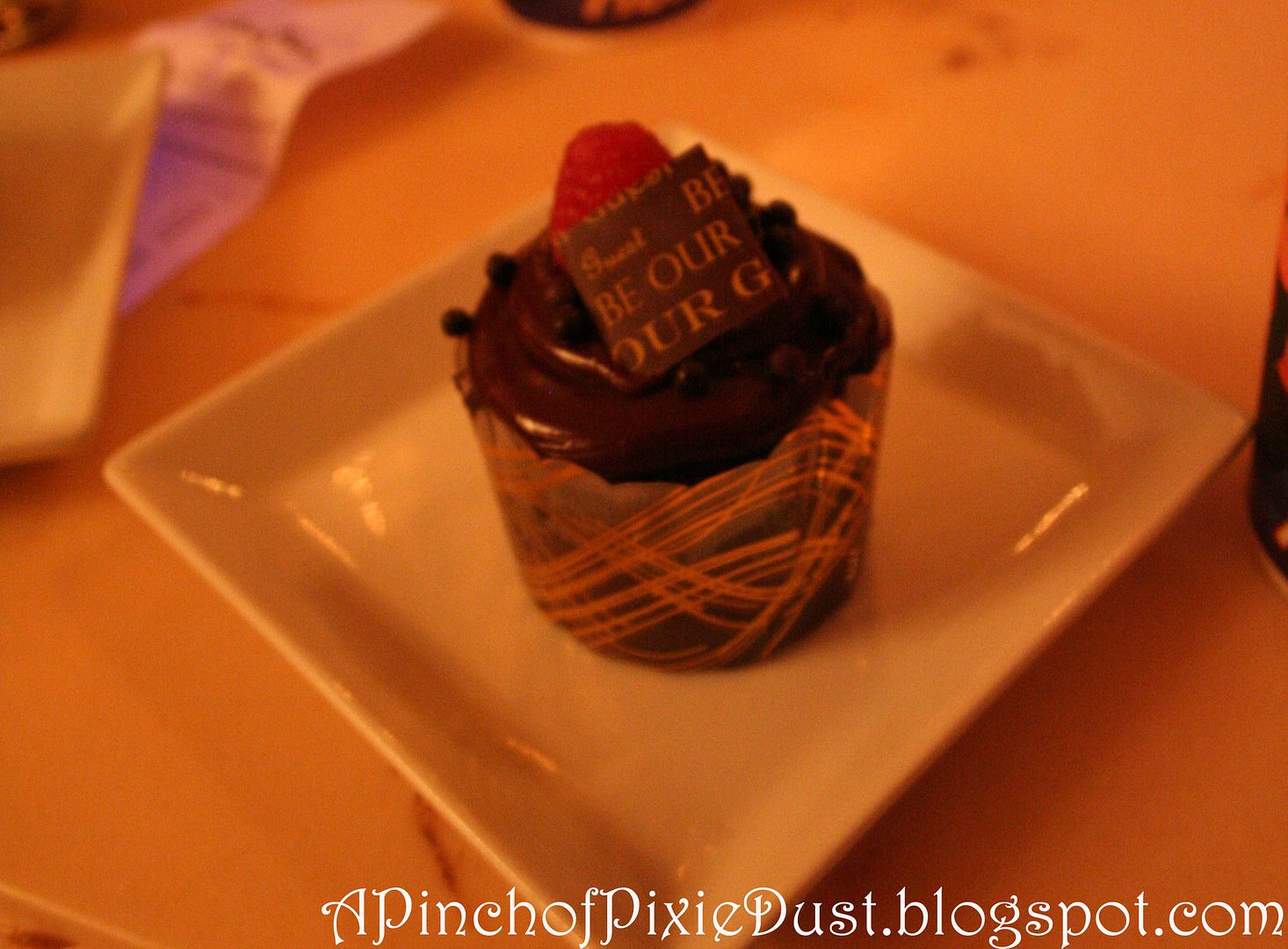 Firstly I present to you the chocolate cupcake. You wouldn't guess it was a cupcake to look at, would you? It looks like some fancy mousse or muffin from a bakery with that little paper around it! I LOVE the garnish on this one - those little chocolate dots were super tasty, the raspberry on top is adorable, and how can you not love the chocolate square that says "Be Our Guest" on it?
The icing on this chocolate cupcake was AMAZING. It was like ganache, I loved it. Maybe it was because the icing was so superior, but when you got to the cake it was a bit of a disappointment. It was still good, but it was really crumbly, and not quite as good as that icing deserved!
THIS is the passion fruit cream puff, and it was deeeelicious. The passion fruit cream filling was light and fruity and just right - I could've done with a smidgen more chocolate and more whipped cream, but that's kinda always the case. ;)
They also have a strawberry cream cheese cupcake, a lemon meringue cupcake, a chocolate cream puff, and a lemon-raspberry cream puff on the lunch menu -- things to try next time!
Have any of you guys tried the Be Our Guest desserts? Which would you pick?