Last week on our trip, I hopped off the monorail after a day at the Magic Kingdom and ran down to the Contempo Cafe to check out their cupcake selection!
I was hoping for the peanut butter chocolate cupcake that I've heard about, but sadly there was no peanut butter behind the counter. They did have red velvet and also the mint snowflake cupcake - apparently the switchover from seasonal cupcakes back to the normal ones was happening a little later in January.
BUT, I did spot a different new cupcake to try...
Introducing some adorable birthday cupcakes, one in blue with a mickey topper and one in pink with a minnie topper!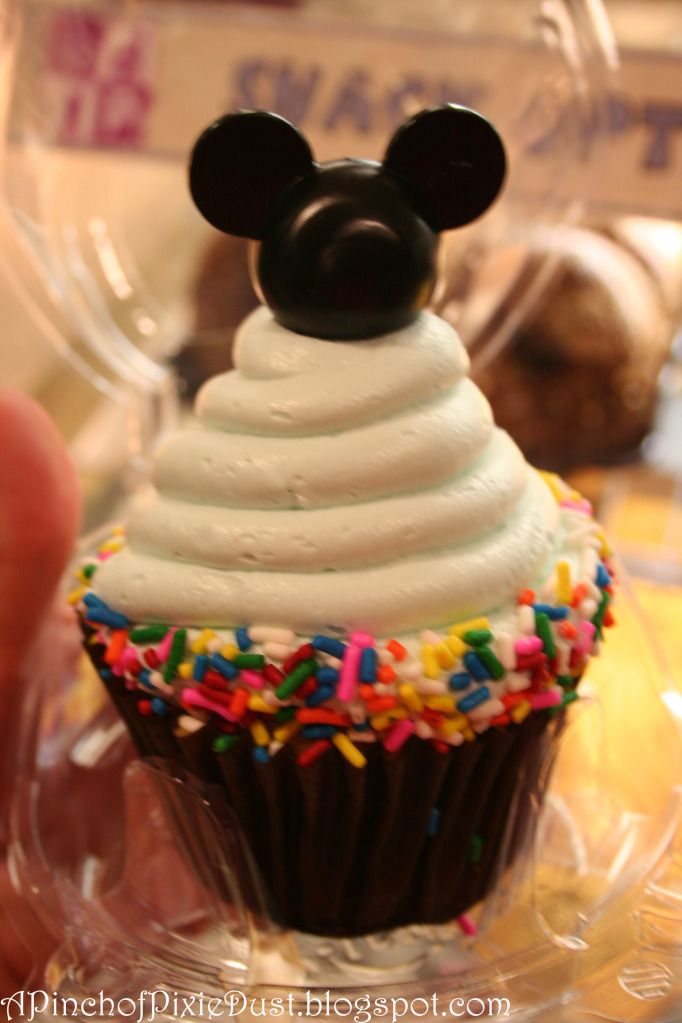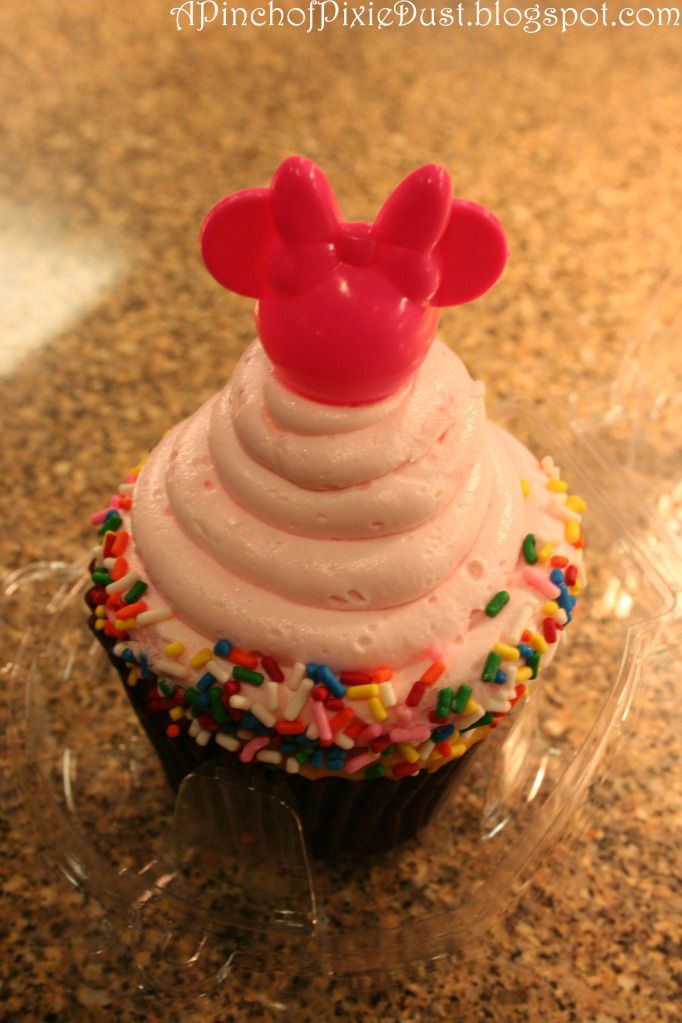 These were advertised as vanilla cake with vanilla buttercream, but I soon discovered that it wasn't just ordinary vanilla cake...
It was actually birthday cake, the kind where they mix sprinkles into the batter so that it's a rainbow in every bite!
I generally don't like the way the Contempo cuts out the center of the cupcake and flips it upside down (so it looks like there's a giant swirl of icing when really most of it's cake); but what with the filling and the generous swirls of pretty pink icing on top, this had a great cake: icing ratio. No complaints here! :)
I mean, how pretty is that! I even forgave the cupcake for not having any chocolate - the cake and the icing were nice and light, it was entirely delicious. And the little pink Minnie head on top was plastic, so I kept it as a cute memento.
Definitely a cupcake win!