Have you guys ever wondered what Captain Cook (of the Polynesian counter service) looks like? Or who he is? I was just pondering that...
Wikipedia tells me there was a British Captain James Cook who was the first European to make it over to the Hawaiian islands, so I guess it's named after him!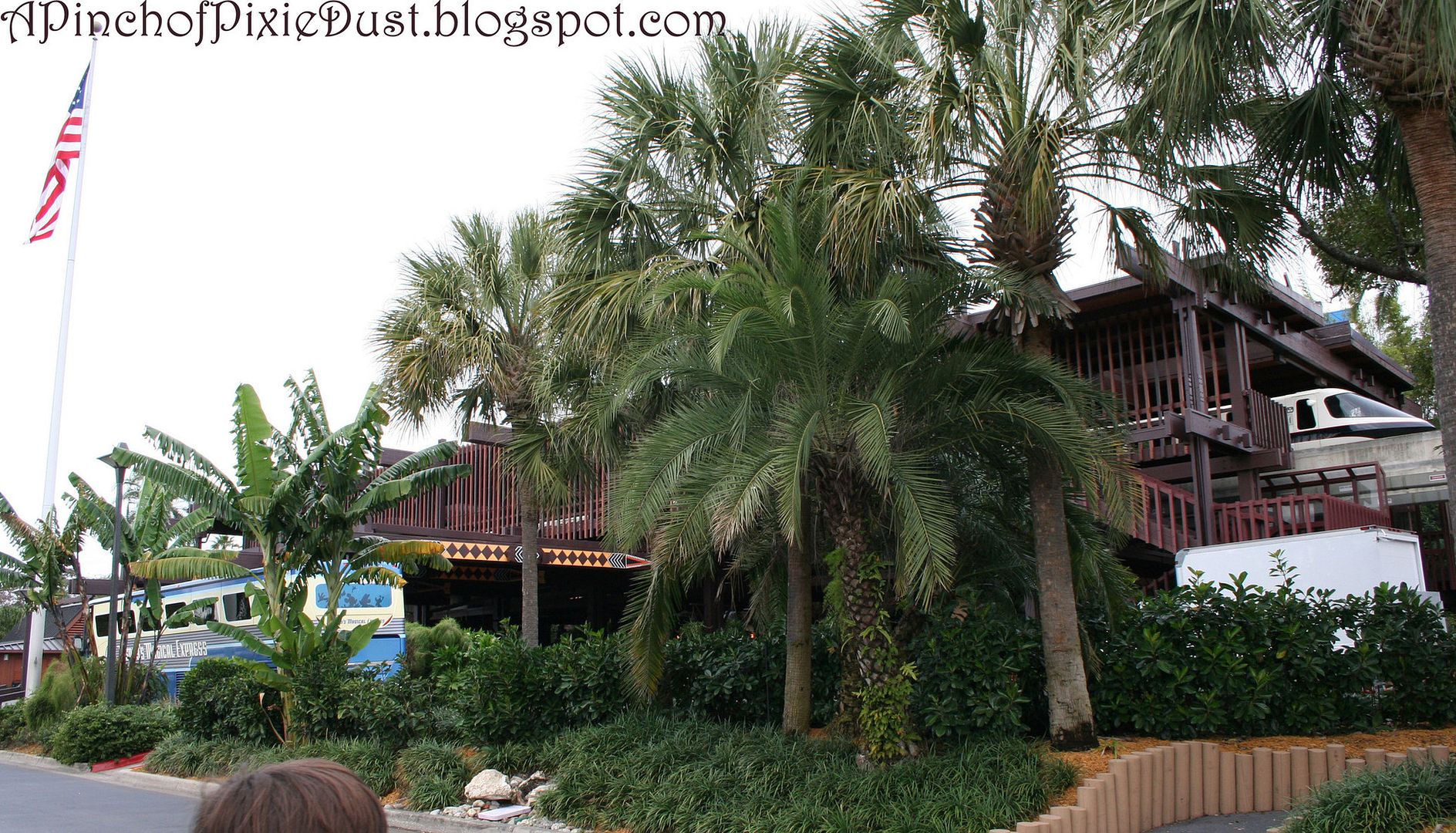 Whatever his identity, Captain Cook certainly knows how to do cupcakes.
When I was at the Polynesian earlier this month, there were three beautiful cupcakes behind the counter at Captain Cook's - two of them new to me! The one on the far left is the chocolate macadamia cupcake.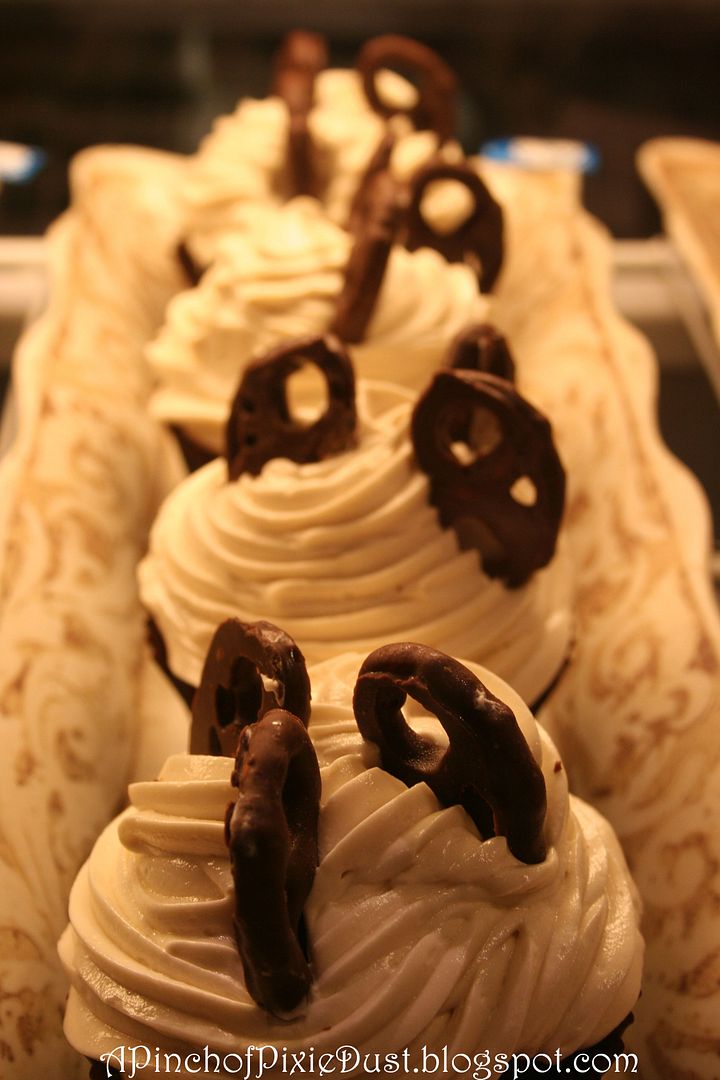 The cupcake on the left in Peanut Butter & Jelly. The one on the right is Chocolate Beer!
We were dashing through when I took these pics, so I didn't get to try them. Now, of course, I wish I had!
Reports on the
Disney Food Blog
say the chocolate beer cupcake actually does taste like beer, so I'm not so sure I would've gone for that one; but the PB&J cupcake looks so pretty!
The icing looks vanilla, the cake looks peanut butter, and I'm guessing there's a jelly filling in there somewhere!
Hope it's a lovely Monday!