HAPPY NEW YEAR'S EVE, MY FRIENDS! I hope you're all having a grand night ringing out the old year and in the new. :)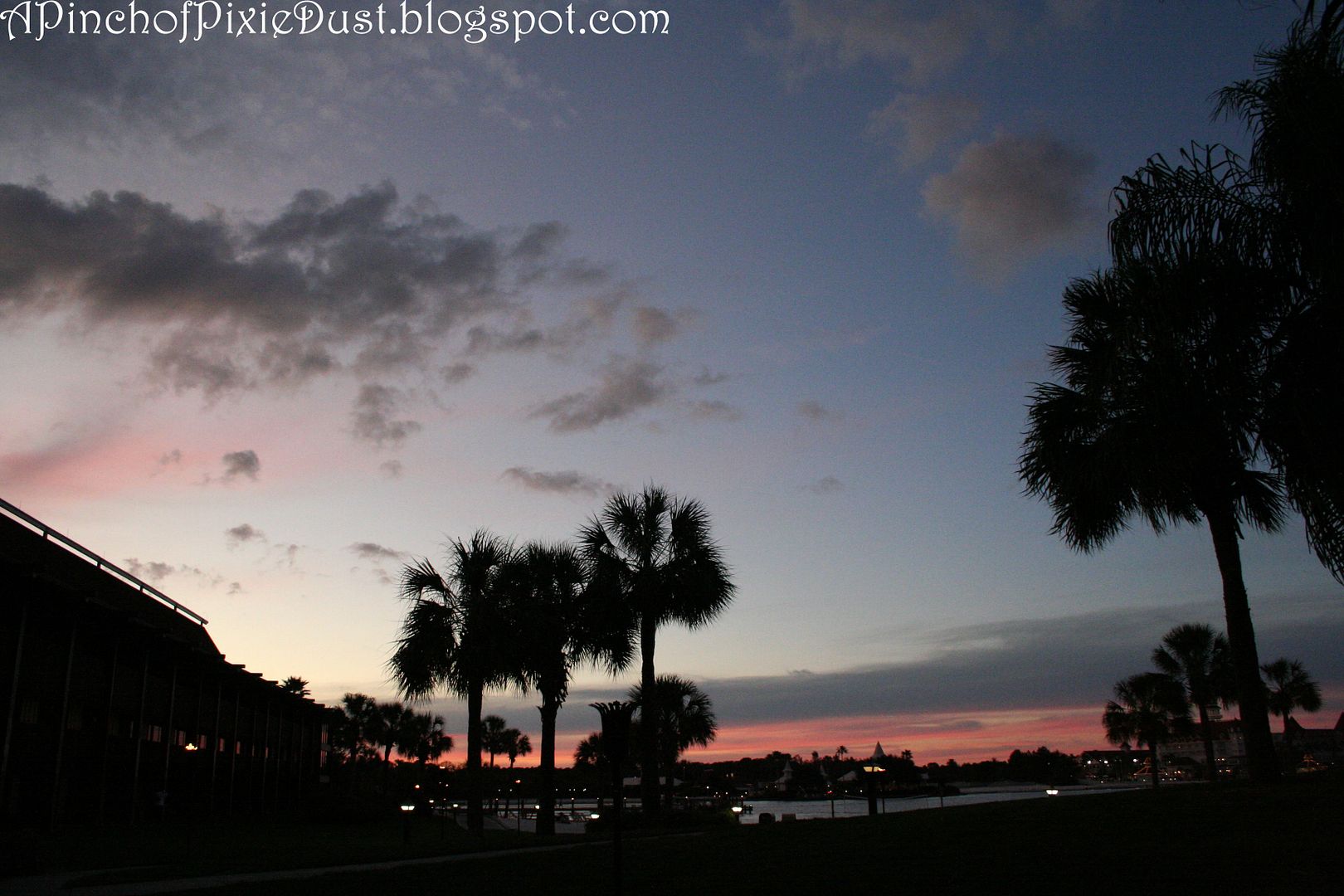 My favorite place to spend New Year's Eve is the POLYNESIAN. We stayed there on December 31st a few years ago and watched the MK fireworks from the beach.
Did you know that most of the deluxe resorts give out hats and noisemakers on New Year's Eve? SO FUN. And perfect fireworks-watching attire!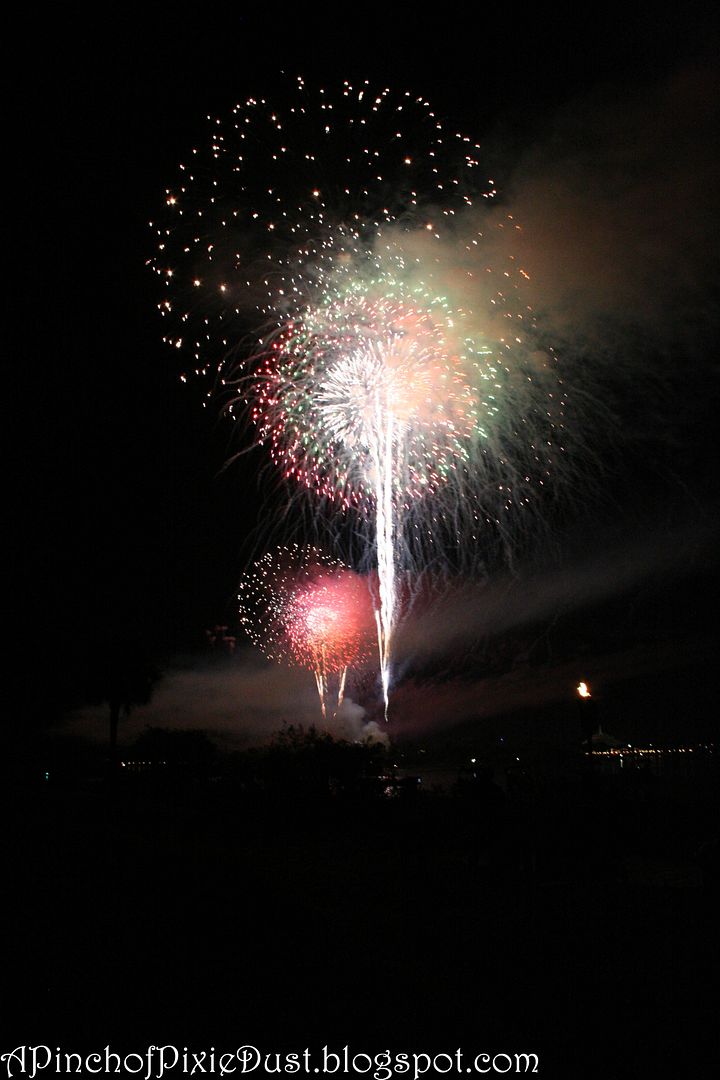 To make the NYE fireworks extra special, the Magic Kingdom pulls out a classic fireworks show for the occasion -
Fantasy in the Sky
. It has absolutely fantastic music (try to stand close-ish to some speakers so you can hear it!) and a fun plus to watching from the Polynesian is that there are bursts going off from behind the castle AND from the island in the middle of the lake. So it's like a double fireworks show!
The Polynesian beach IS a popular spot to watch from and does get crowded. If you want a chair or a hammock, get there early. But then again, there is plenty of standing space on the sand.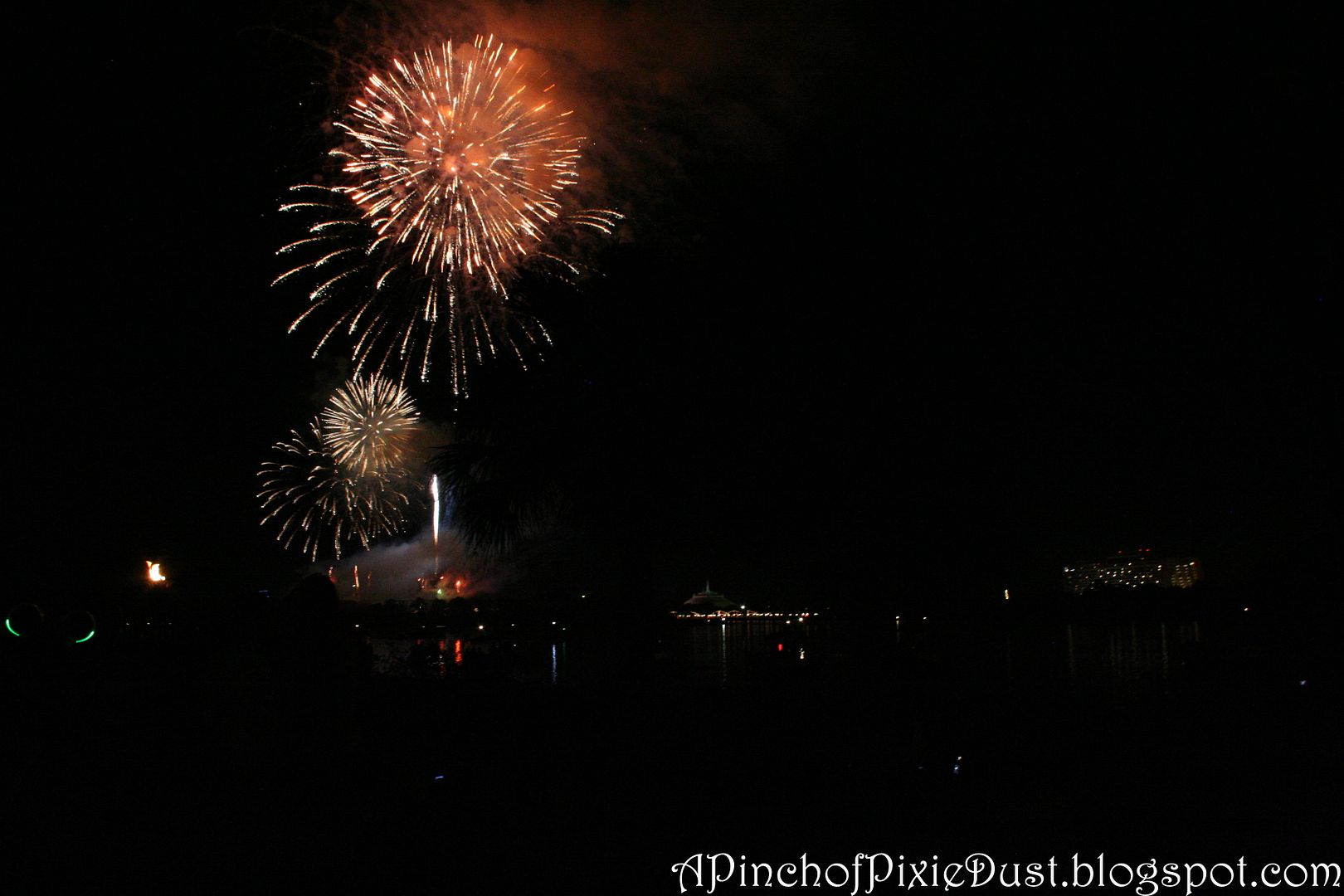 My favorite spot to watch from was (sniff) the far side of Sunset Point which is, alas, now immersed in construction. It was a little bit more quiet, and your view was framed by palm trees and tiki torches...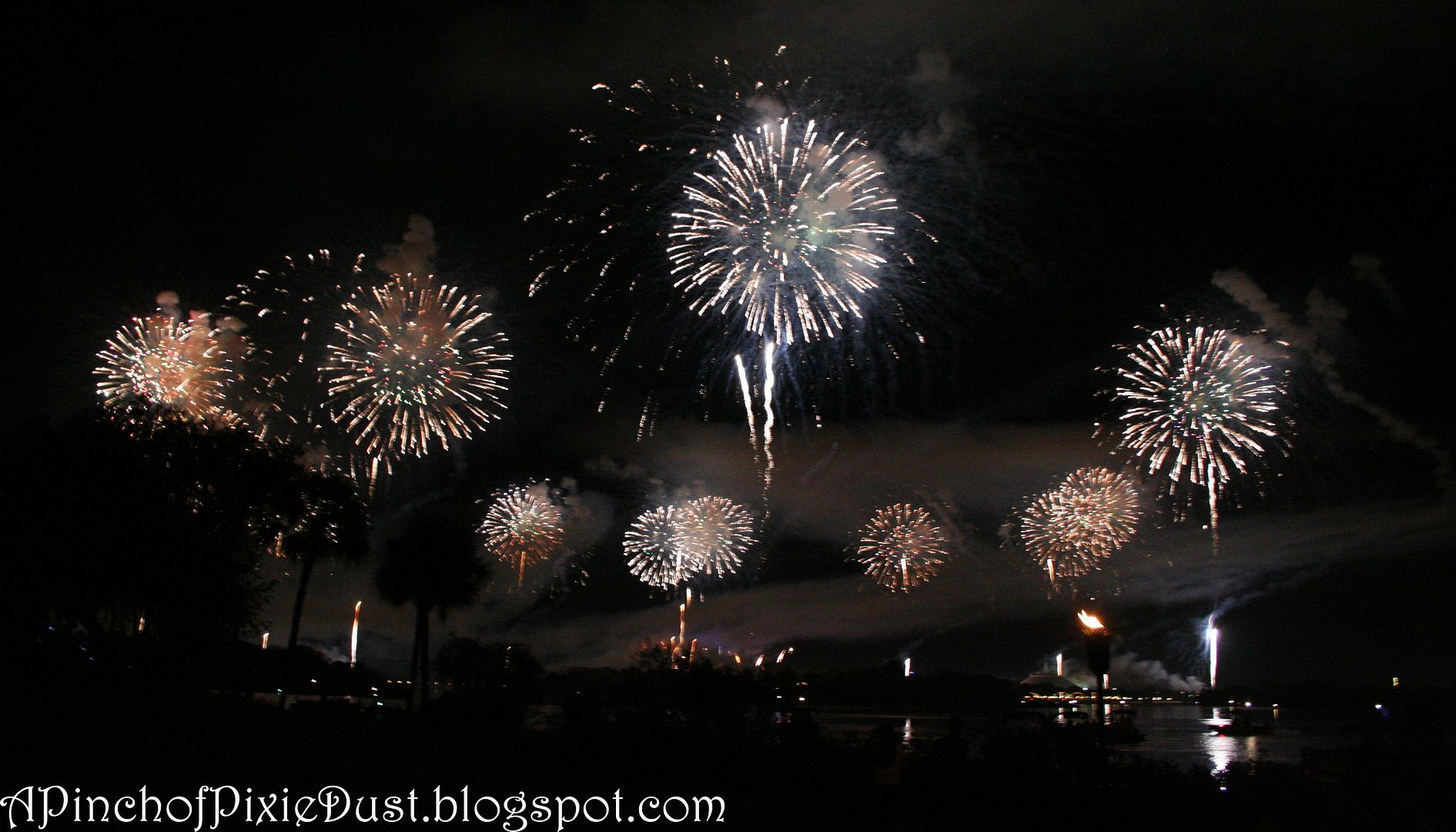 SNIFF.
Oh Sunset Point
. I miss you so much. Hmmm...fireworks viewing this year probably won't be quite as nice without Sunset Point and all that extra space, but you could always hop over to the Contemporary (the perimeter fireworks look SO COOL
from the stairwells
!).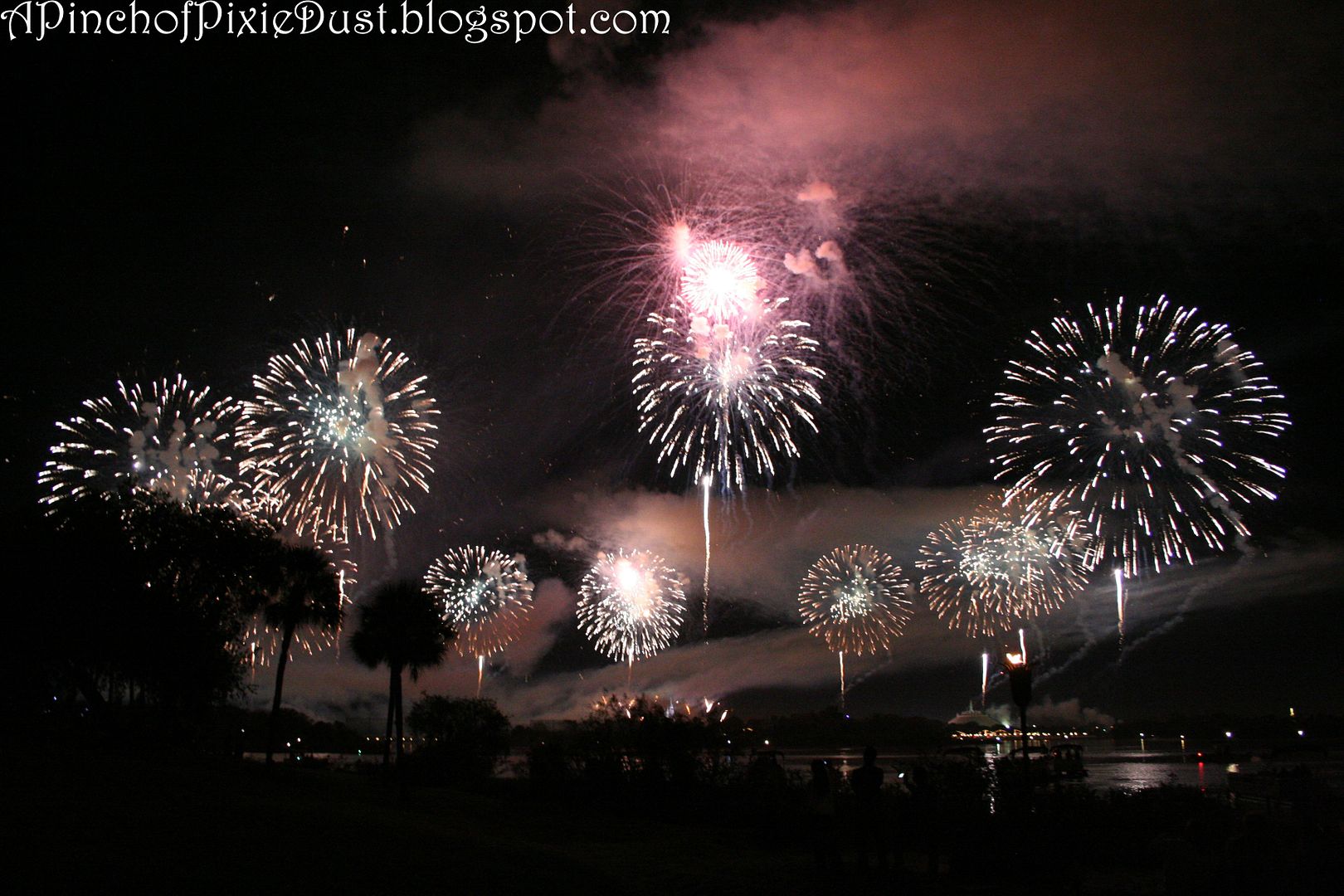 Also, some VERY IMPORTANT ADVICE if you are watching the New Year's Eve fireworks at Disney World: After Fantasy in the Sky ends, you'll hear Mickey and Minnie and the gang come over the loudspeakers and talk about how excited they are to celebrate. Goofy will say that "in just a few minutes" they'll be counting down.
DON'T BELIEVE HIM. GOOFY IS A LIAR.
The countdown starts about
ten seconds
after Goofy says that. I did not know this a few years ago and thought I'd have time to run back to the room. I was about twenty steps away from Sunset Point when the countdown started and had to run back and missed getting photos. GRRRRrrrr...
Learn from my mistake, friends. If you're waiting for the MK NYE fireworks, just
stay in place
.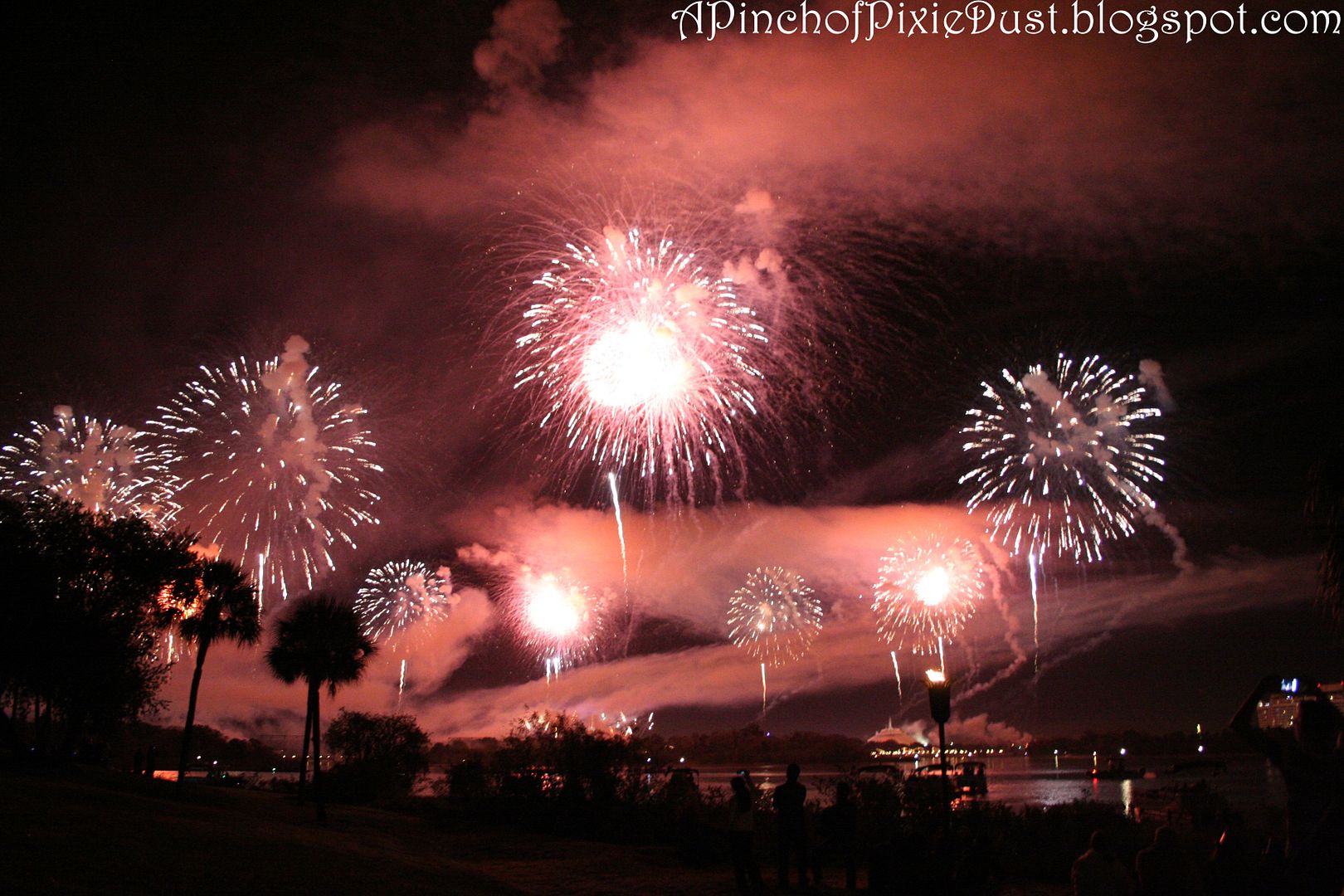 The countdown fireworks are perimeter fireworks shaped like numerals - 10's then 9's then 8's and so on fill the sky. And then after that it's just a barrage of pixie dust!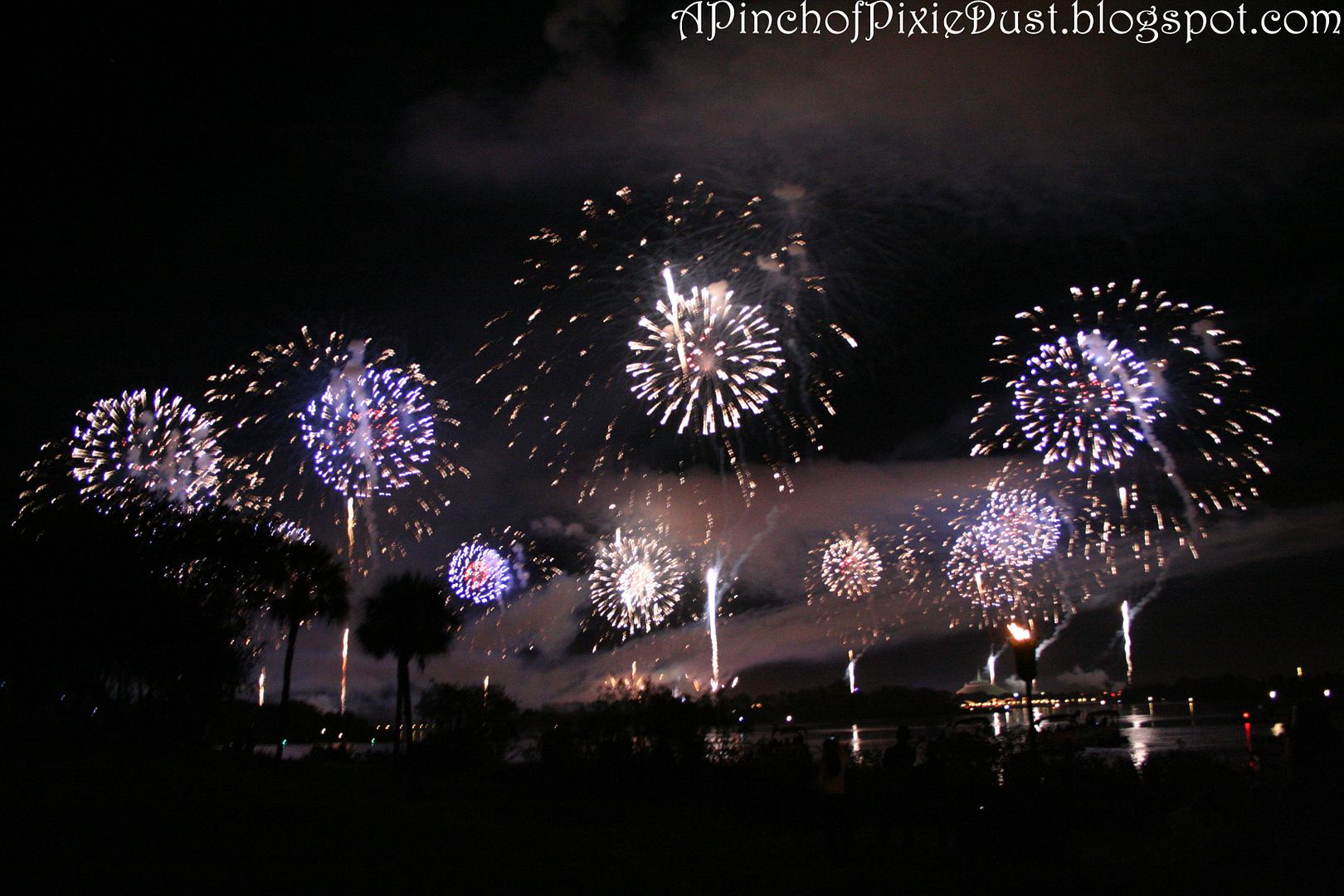 GORGEOUSNESS. Then everybody yells "Happy New Year" and claps and yells...just like this...
Fun times! I'm sure that viewing the fireworks from
inside
the park is amazing too, but I just didn't have the stamina to face that sea of people. My brother has been once, though, and said they had a DJ after the fireworks end and the whole crowd dances along. So maybe it's not too bad!