Last week, my Mom got to go down to Orlando.
Don't even get me started on how jealous I was.
To be fair, it wasn't really a vacation - my brother just bought a house, so my Mom was there to help him move into the place! She spent most of the time working, but there was still some time to go into the parks.
Well, my mama knows me -- she took photos of every new disney cupcake she saw! I can't wait to share her discoveries, and I'm starting with one of the most unusual...
She was strolling through World Showcase at Epcot one evening, when she came across some STROLLING CUPCAKES.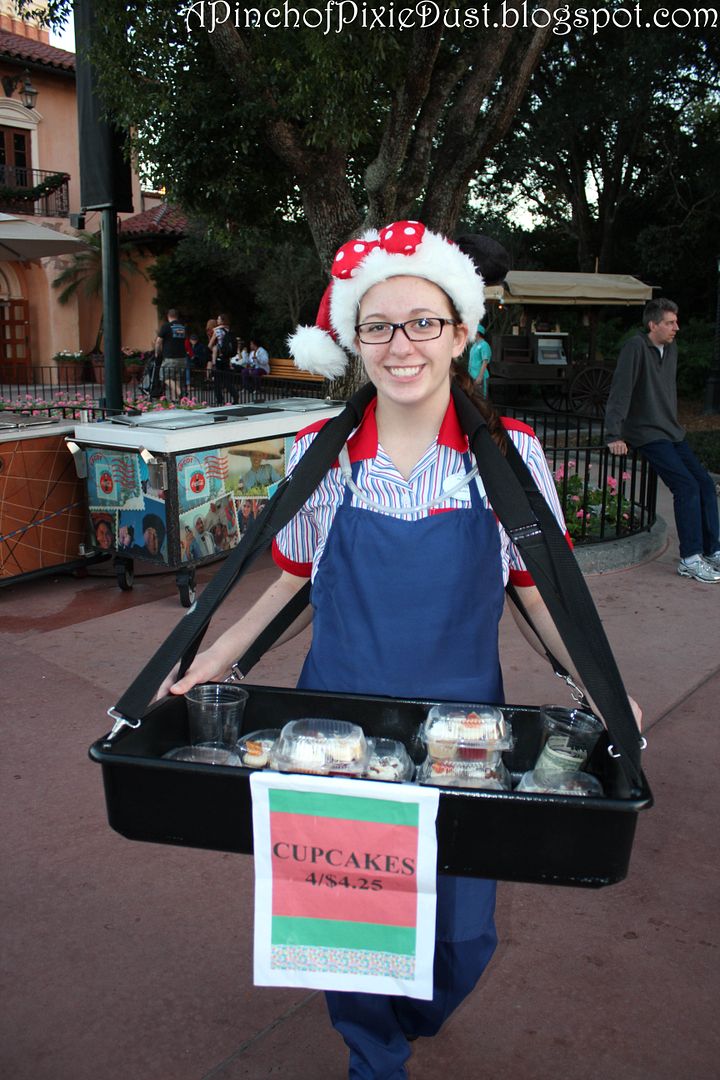 I think this shows how incredible BIG the cupcake trend has gotten a Disney -- they're selling them as street food!
The CM was so sweet and let my Mom take her pic. The CM said that with the Candlelight Processional going on that night, the idea was that people waiting in line or wanting a quick snack for in the theatre could pick up a box of adorable mini cupcakes - you got 4 for $4.25 (the standard Disney cupcake cost).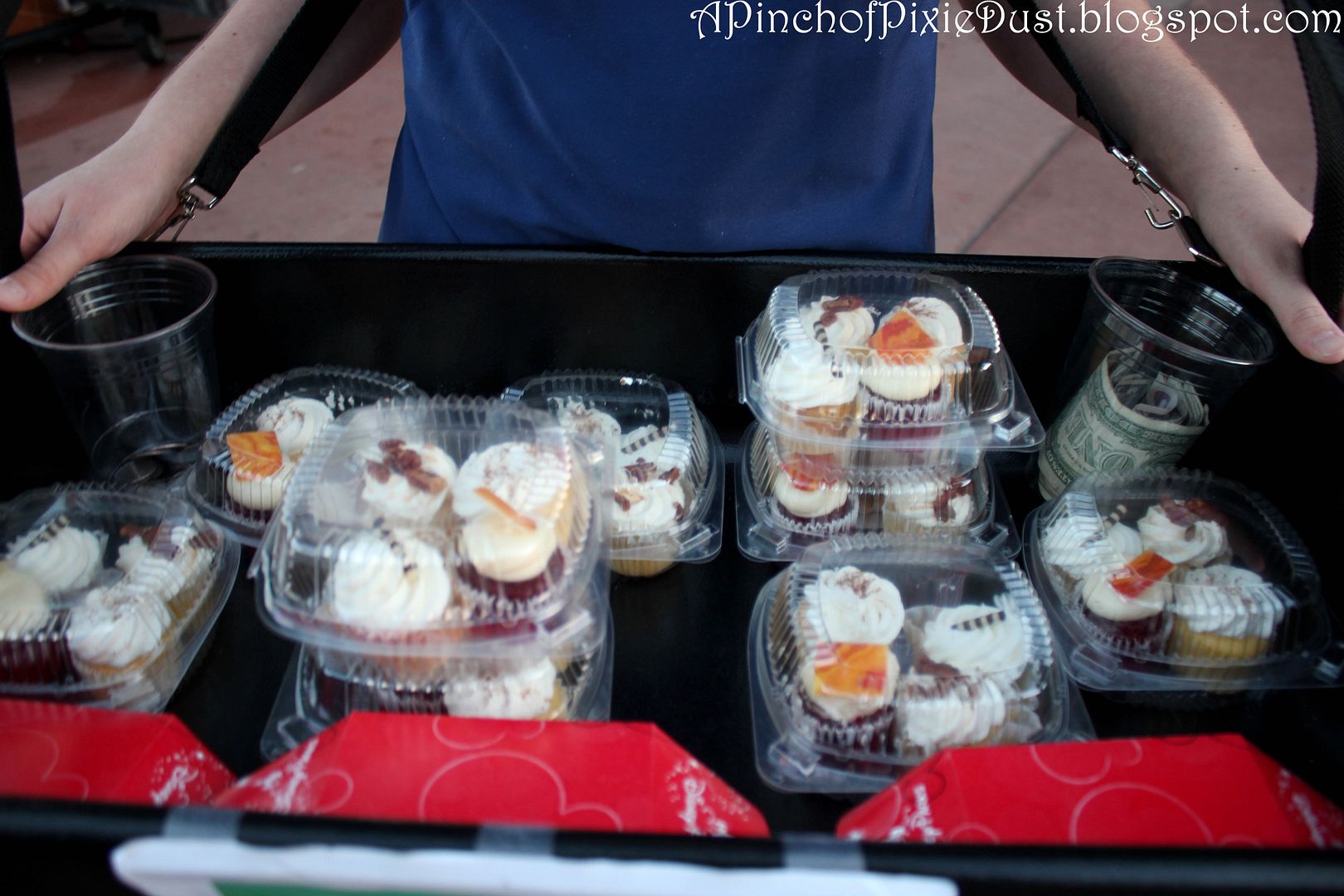 The flavors were: red velvet (topped with the little candy square), gingerbread (topped with walnuts), egg nog (with a dust of cinnamon on top), and pumpkin (topped with the chocolate striped curl).
Bite-sized and tasty was the verdict on these little beauties. My mom wished there had been a chocolate cupcake included though (I totally sympathize). But mini cupcakes are always a win in my book. Plus you would get to eat them while watching this: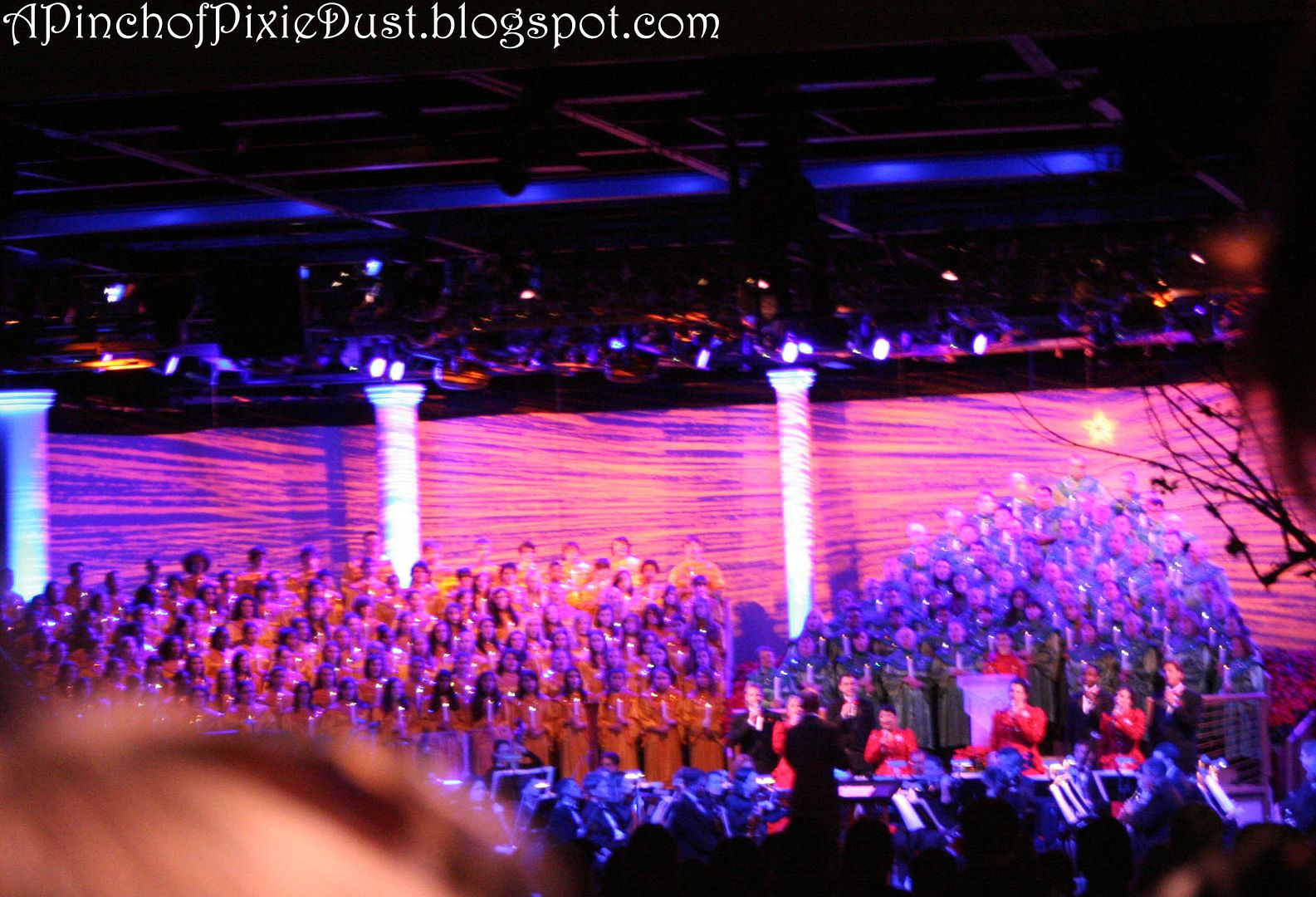 Definitely a fun new Disney cupcake find!