I should just declare it new cupcake week on the blog. My Mama Snob got so many pics of tasty new treats from around Disney World...many of them holiday themed!
Today we've got some Polynesian pixie dust to add to your afternoon...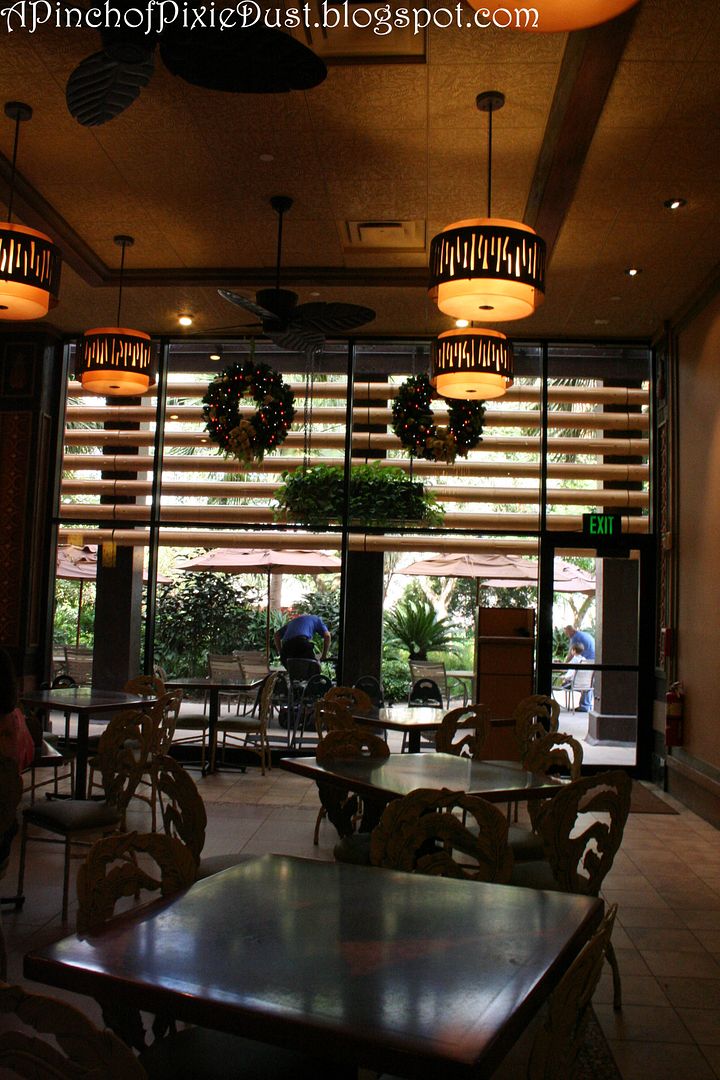 This latest and greatest cupcake comes from Captain Cook's at the Polynesian. Doesn't it look purty with the wreaths bedecking the windows?
We all know about the tasty tropical cupcakes here...
mango passion fruit
,
chocolate macadamia
, and
lemon ginger
. And now there's a CHRISTMAS cupcake too!
As you may be able to guess, this right here is a gingerbread cupcake!
Mama Snob bought this cupcake later in the day, and she said it did taste a little stale. The way they often keep the cupcakes in the fridges at Captain Cook's does often make me feel they aren't quite as fresh.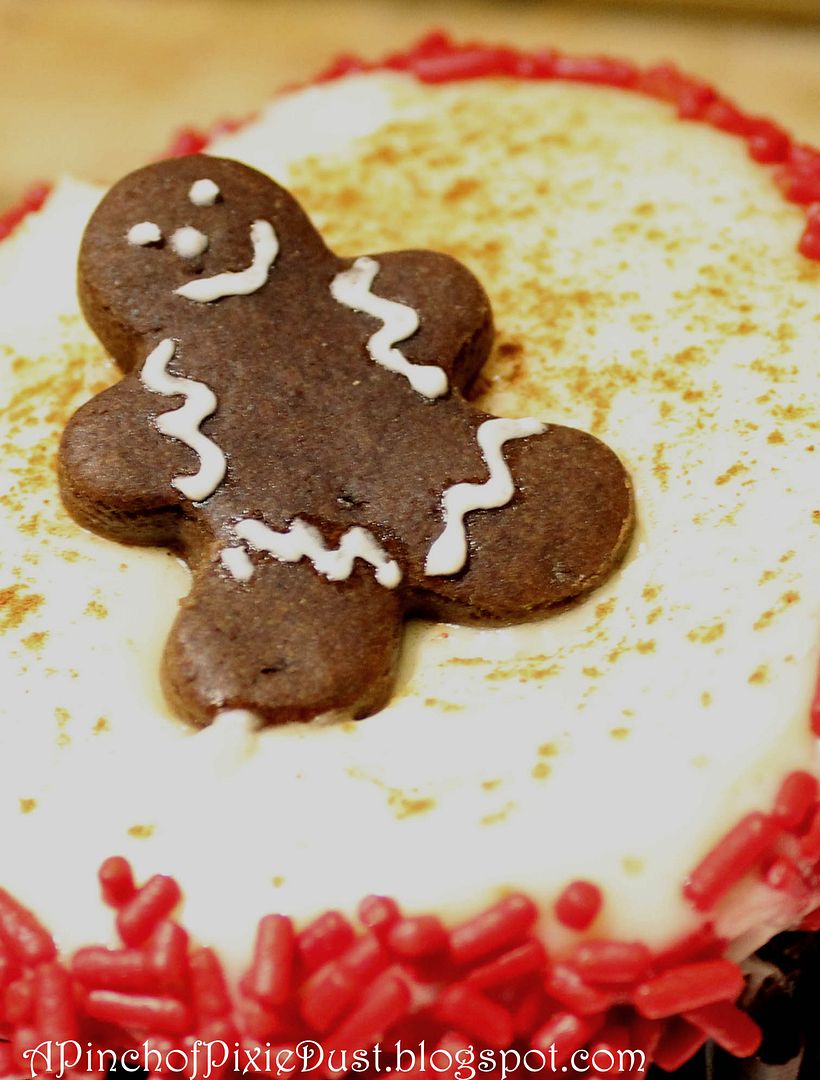 Still...how cute is that little gingerbread man?? And the dust of cinnamon on top?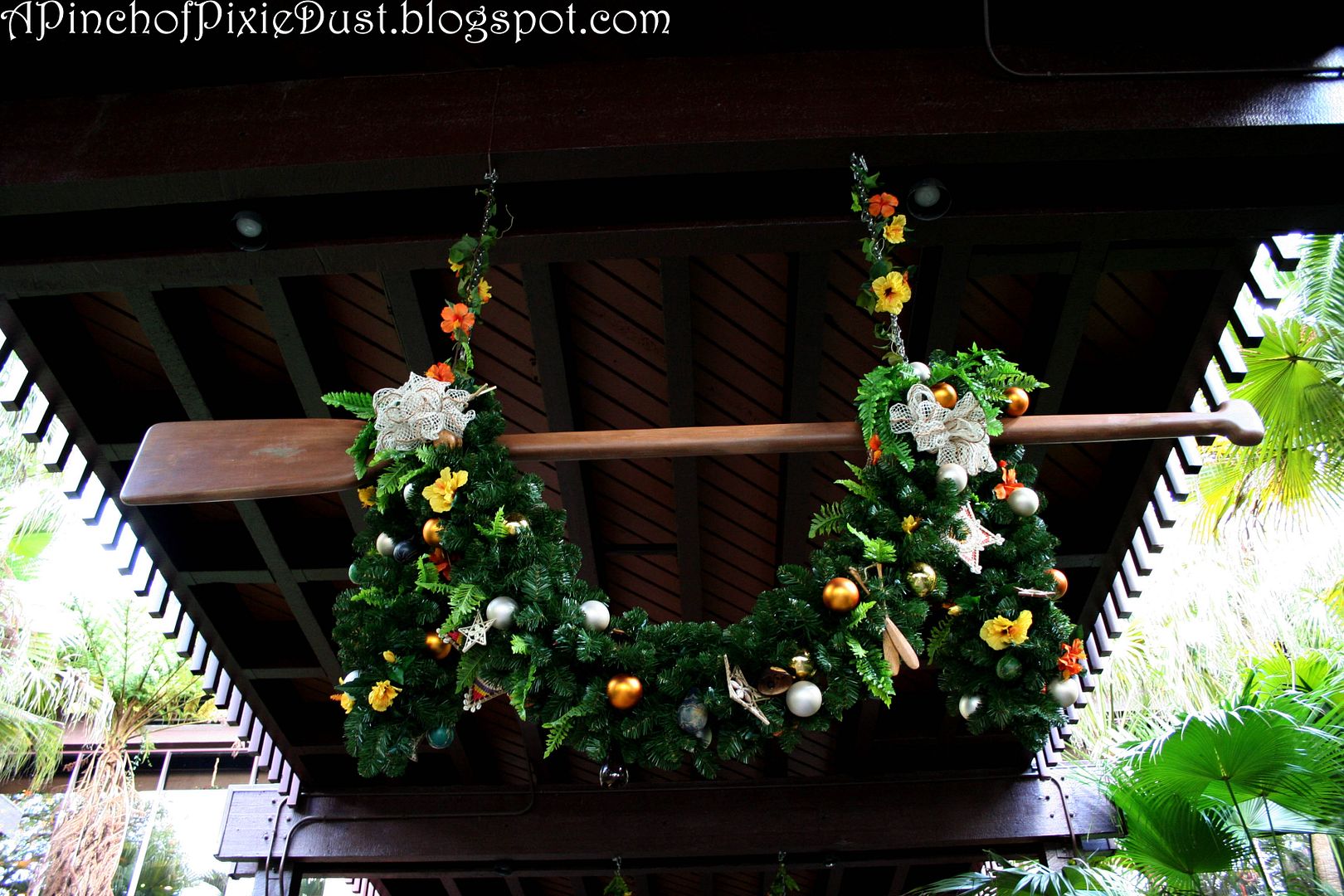 Here's one last piece of holiday Hawaiian pixie dust to round out the post. Someday, I am determined to incorporate a longboat oar into my holiday decorations! ;)
Totally Random Tidbit: For more pixie-dusted gingerbread, hop over to the Disney Food Blog and check out their
Disney Gingerbread Crawl
!