Here is a quick pinch of pixie dust to add to your weekend...another fun photo from my mom's quick Disney trip earlier this month, but it's not of a cupcake this time. It's of a really cute sight she spotted on Main Street!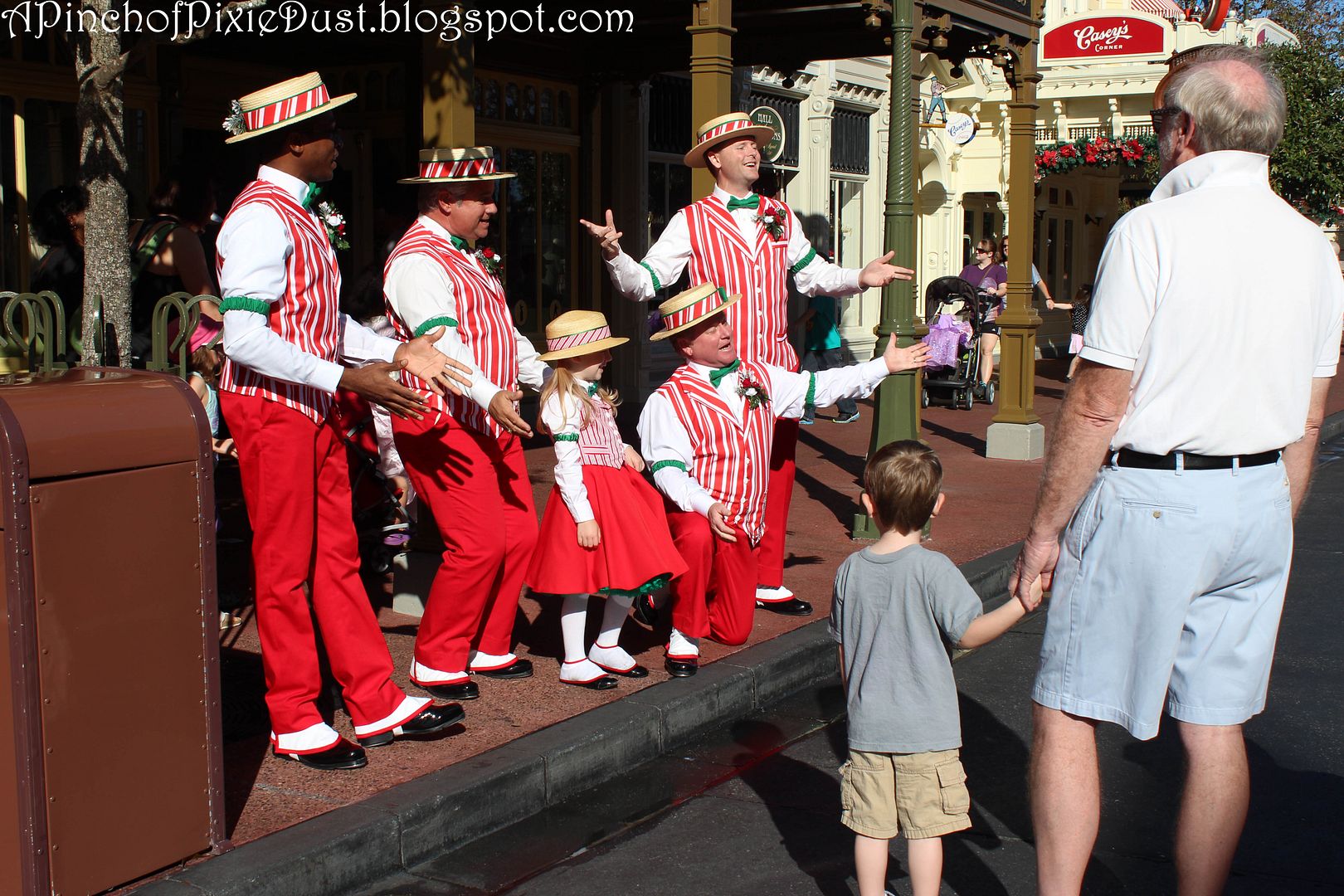 No, your eyes are not deceiving you...standing in the middle of the Dapper Dans (who are looking very smart in their candy-cane-colored attire), is a little Dapper Debbie!
At first Mama Snob wondered if she could possibly be employed by Disney, because her outfit was so completely perfect, down to a green petticoat and red-and-white spats! But it looks like it was just a fan.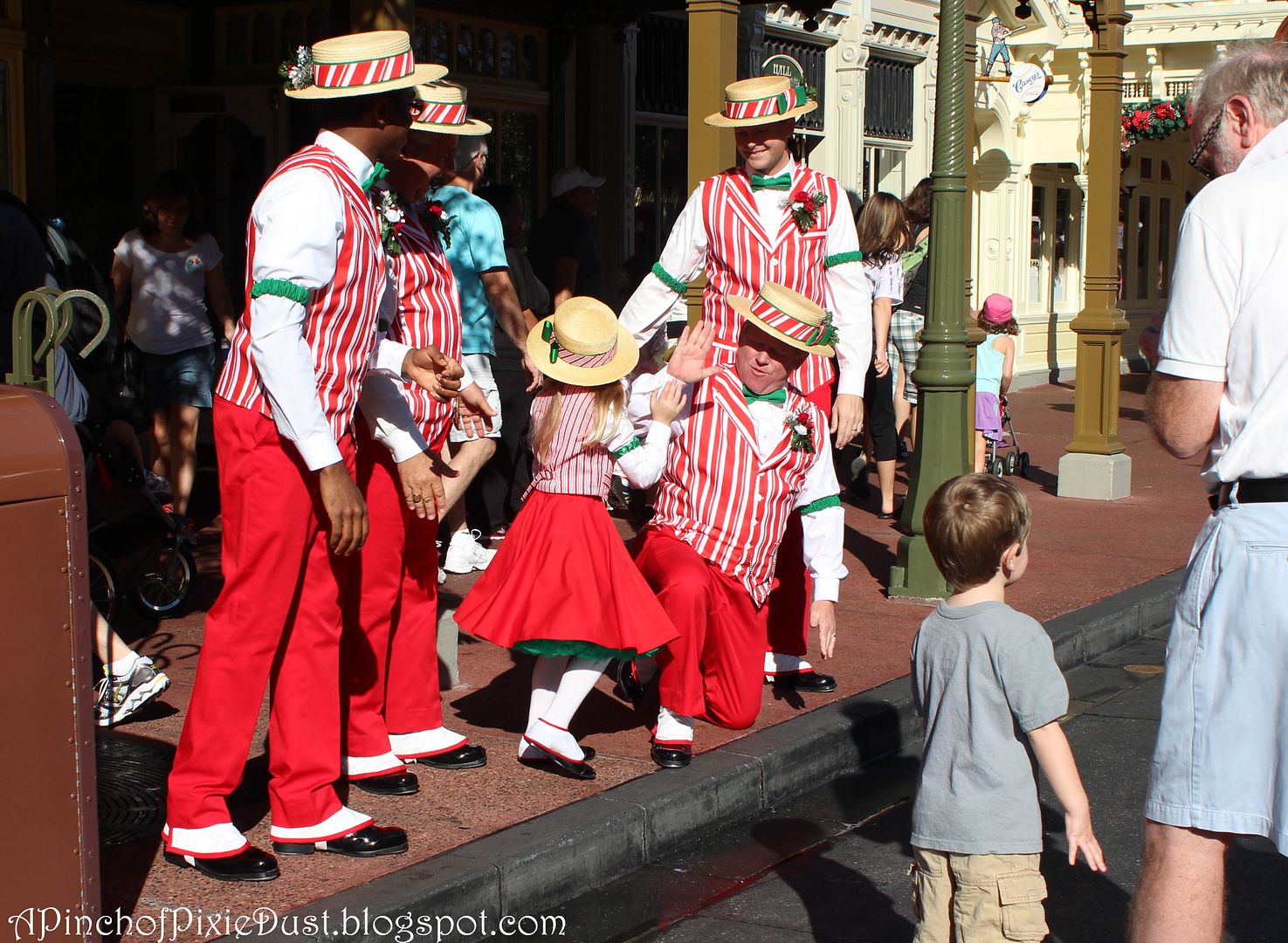 Still, that is incredibly impressive. I mean, a person who made just the regular rainbow-colored Dapper Dan costume that is worn during the rest of the year would be really impressive, but someone who made their holiday outfit? That's dedication.
Mama wondered if the little girl could maybe have been the granddaughter of one of the Dapper Dans! In any case, it was entirely adorable. I now want a mini Dapper Dan/Debbie costume for when I have kids to take to Disney one day.
Actually, I have four brothers...maybe I should try to talk them into dressing as the Dapper Dans at the next Mickey's Not So Scary! ;)