It's that time of year...Christmas is just hovering on the edge of where the future becomes the present, and I have now embraced the all-Christmas-songs-all-the-time radio stations. ;)
So today's sweet treat is going to be something wintry and pretty...
Yesss...it's another cupcake! I am *still* working my way through all the cupcakes my Mom photographed on her recent trip. I think this may be the last one, but I'm heading back to WDW in January, so I'll have to scope out some new ones!!
ANYway, the above blue beauty is the Cool Mint cupcake from the Contempo Cafe!
It's just so pretty! I adore the snowflake sprinkles and the big snowflake on top. The icing looks gorgeous, but sadly it's the same as most other Contempo cupcakes - the cupcake is hollowed out, the filling added, then the top flipped over and covered with icing. The swirl is so deceptive -- it looks like it's going to be this giant cone of icing, but actually there's a bunch of cake in there too!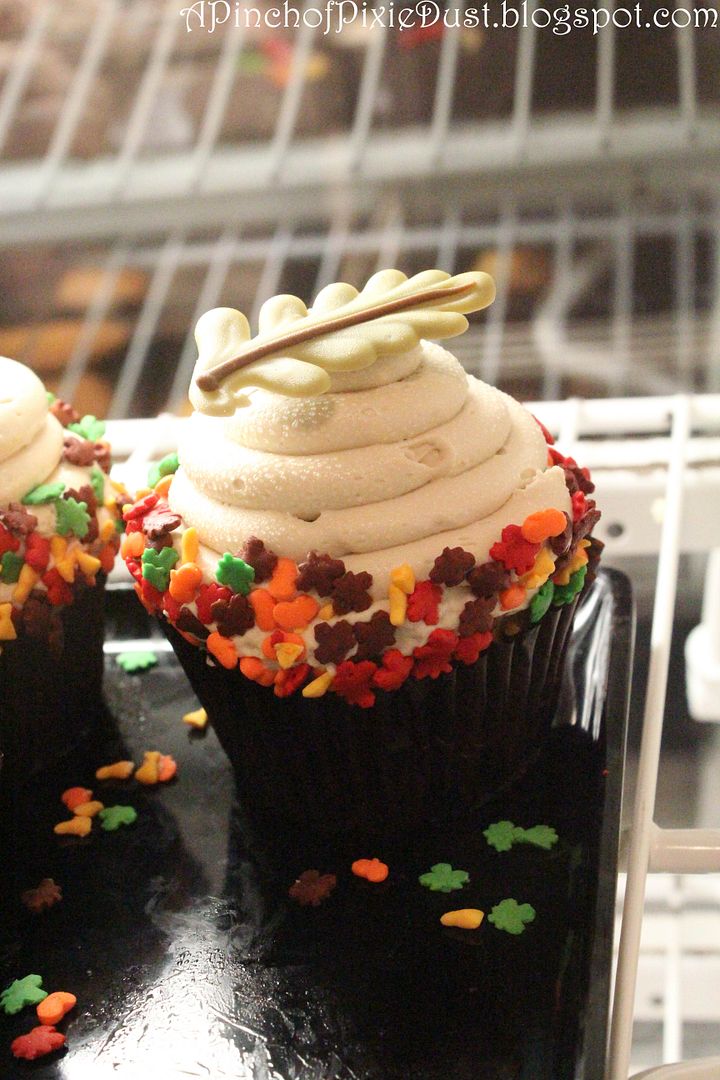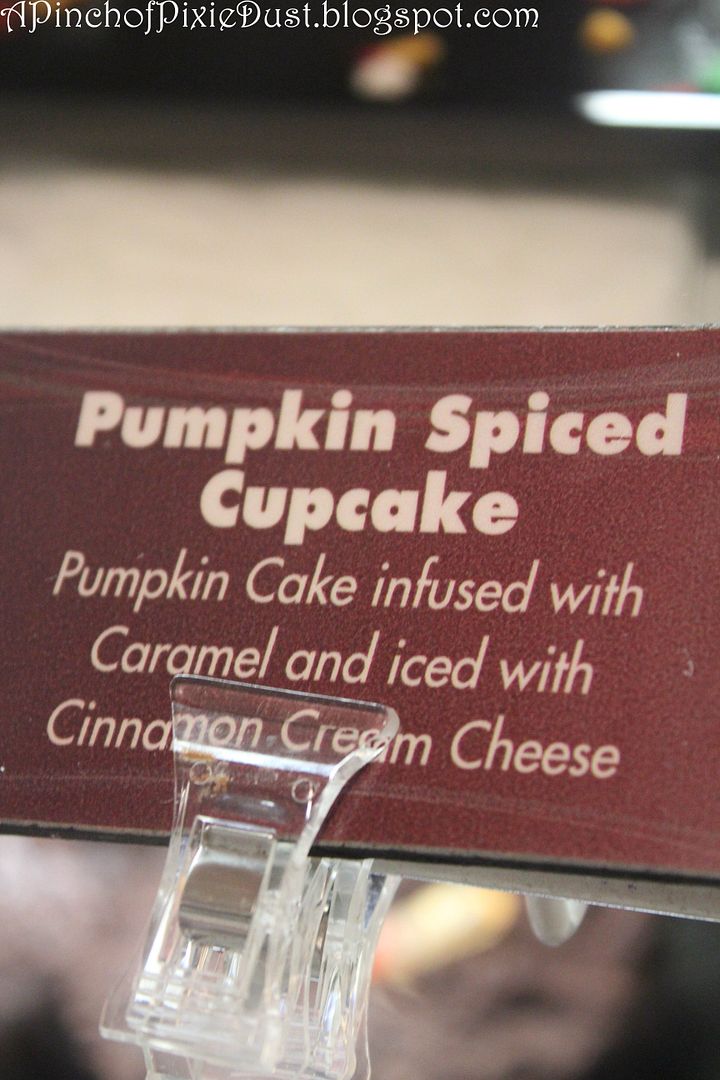 Also a new season cupcake at the Contempo Cafe is this cute Pumpkin Spiced treat. It sounds delicious - cinnamon cream cheese icing! Yum!
So what do you think? Would you go for the fall cupcake or the winter one?