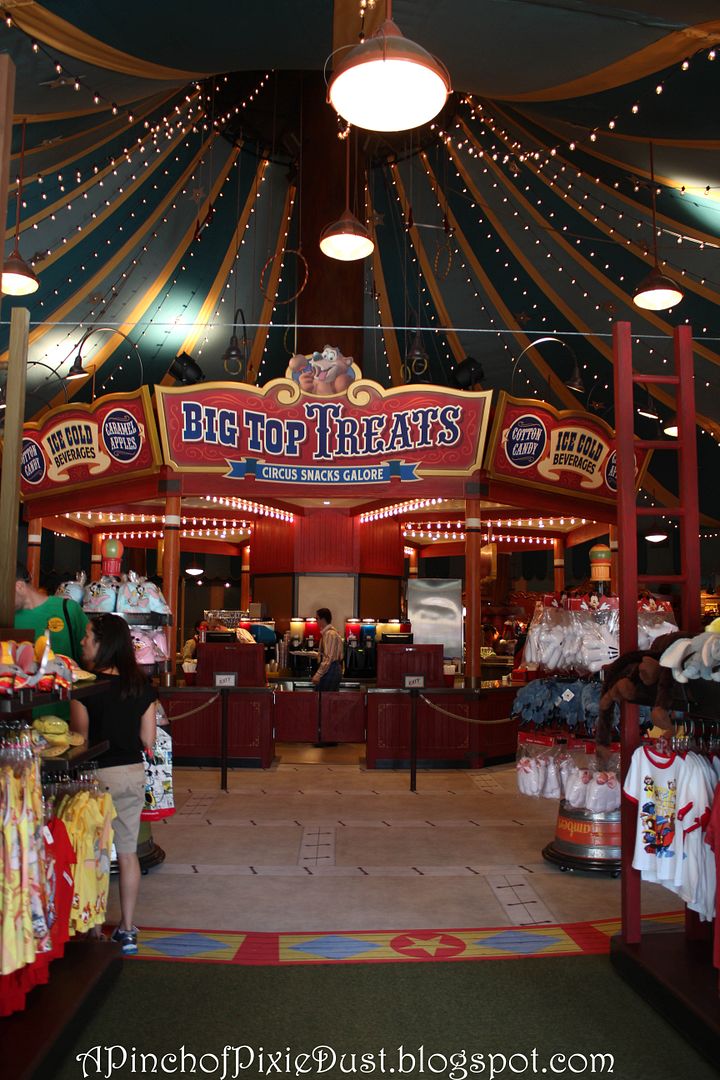 Happy Monday! Today we're going to kick off the week by taking a peek in Big Top Treats, one of the new sweet treat hubs in Storybook Circus at the Magic Kingdom.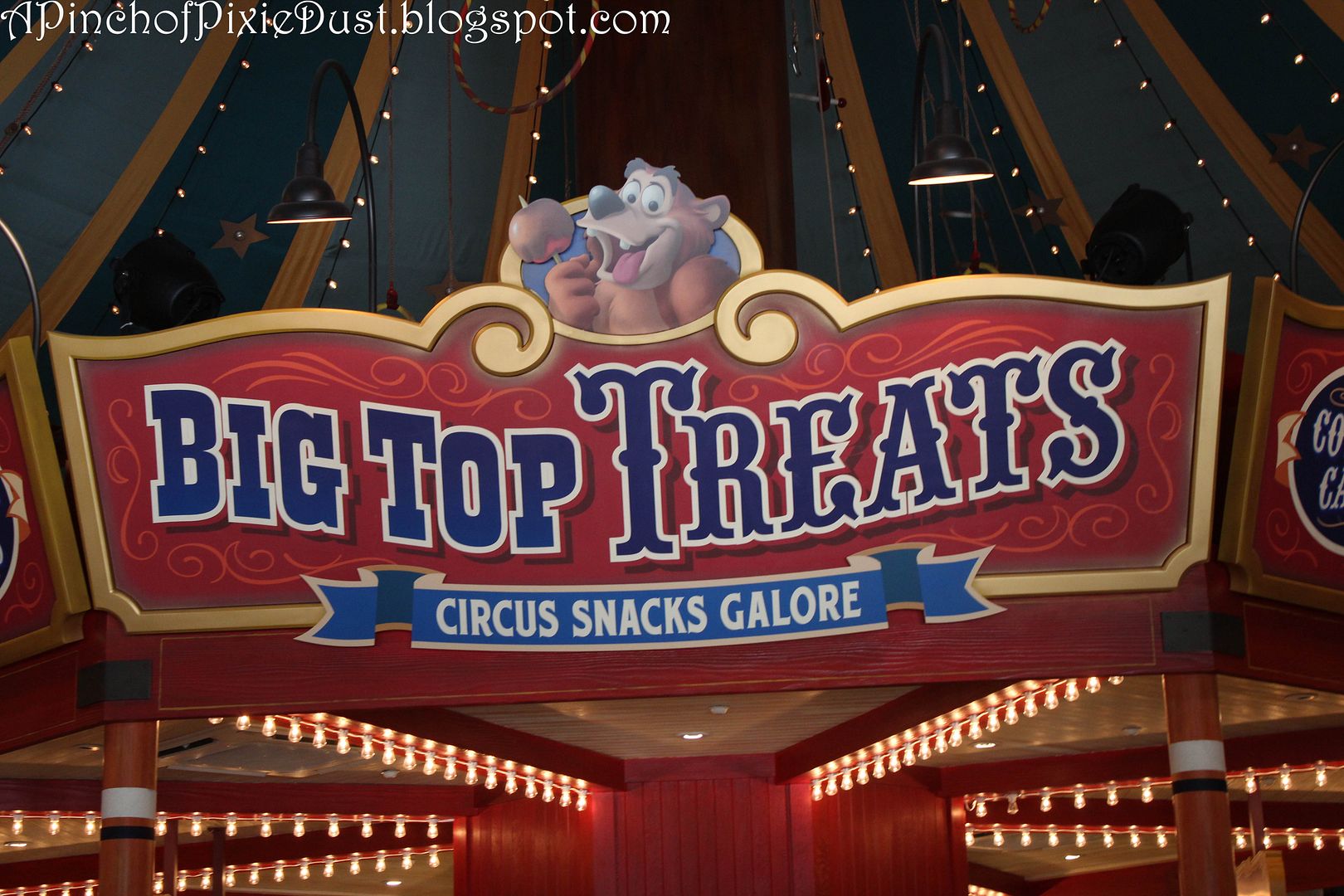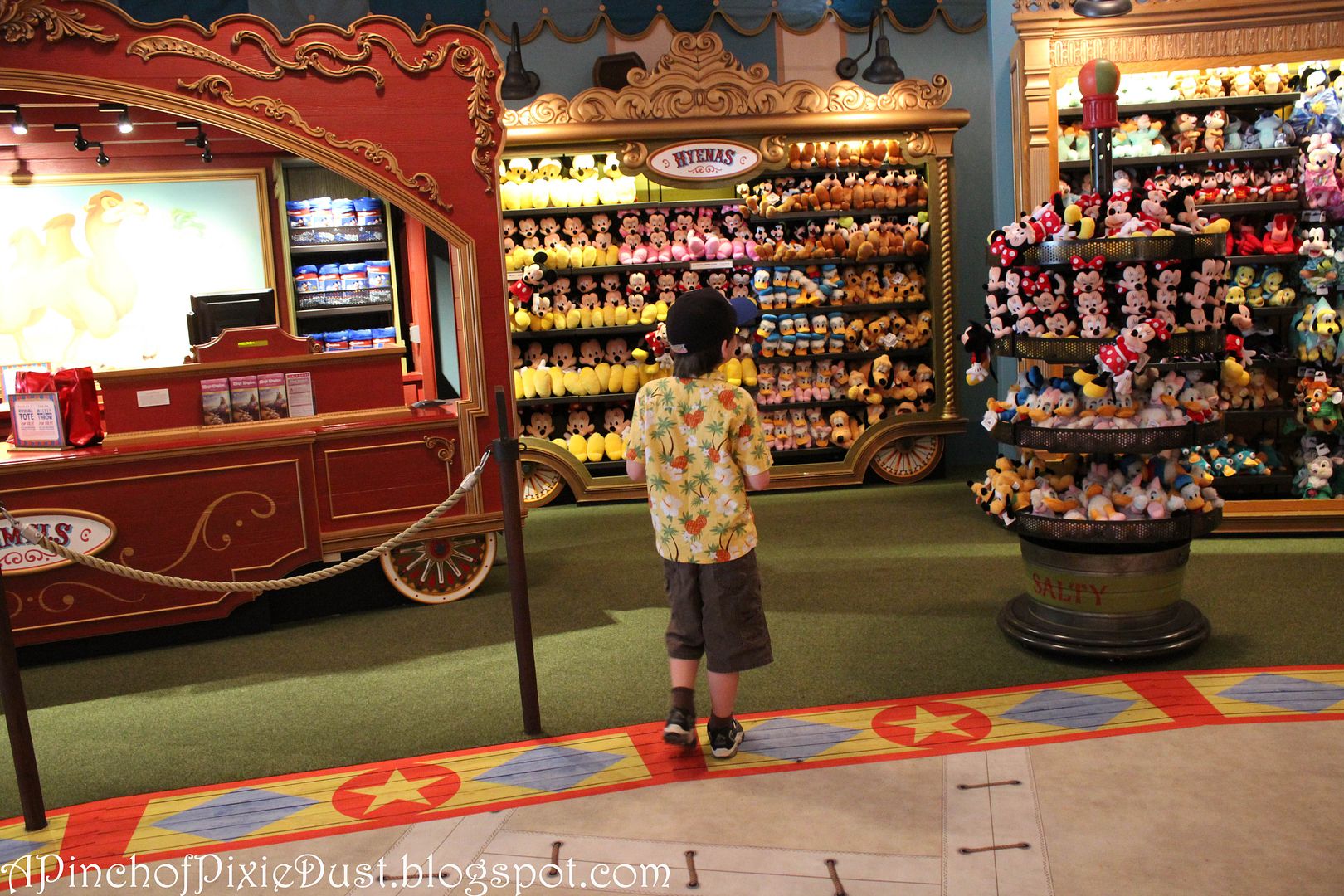 Big Top Treats is a mixed food counter and merchandise location (if you're a cast member, your merchandise discount works on the treats - sweet! Literally!). Think Writer's Stop or the Confectionery - at Big Top Treats you'll find a similar selection of fudge, cookies, caramel apples, and CUPCAKES!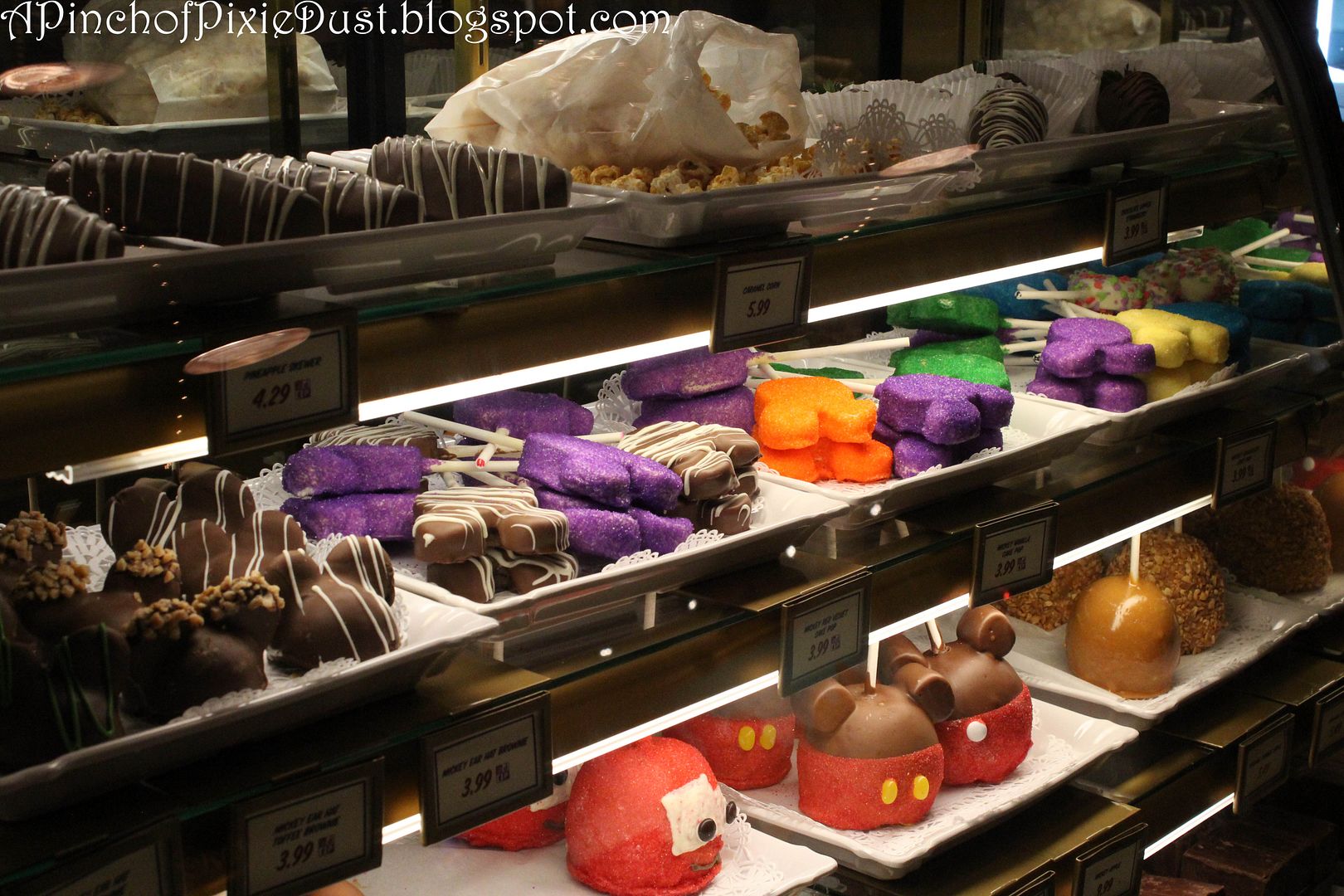 I think that caramel apple in the bottom middle of the photo is supposed to be Lightning McQueen - never seen that one before!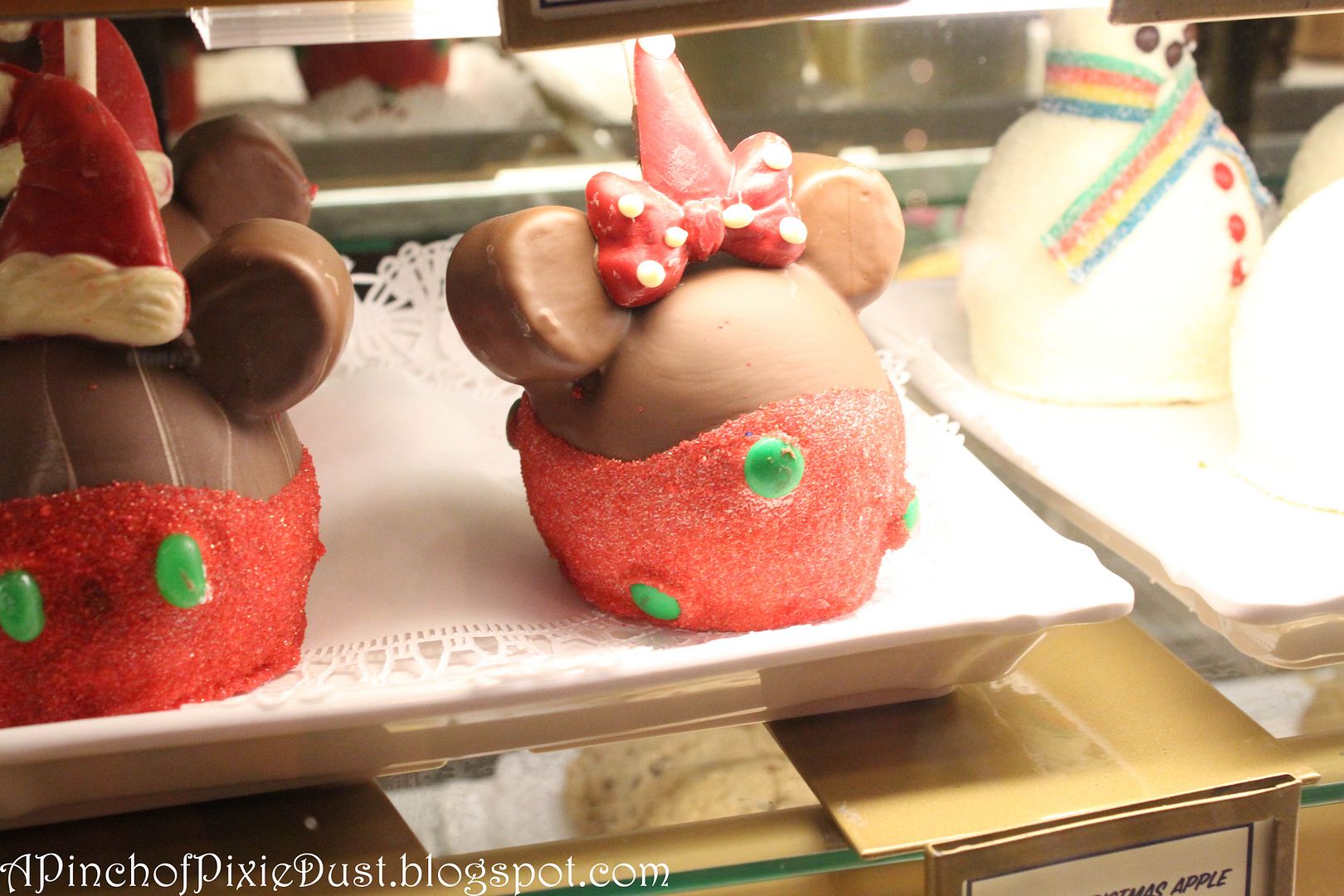 I did once get a make-your-own caramel apple at Goofy's Candy Kitchen, but I've never been able to bring myself to pay $10 for one of the pre-made ones. They must sell well though, as you see them everywhere. Minnie in her Santa hat is cute!
There were snowmen apples too! The fear I always have with these (and many of the other items in treat counters like this one) is that they'll be a little stale. I don't know why, but the food at bakeries has just been fresher in my experience.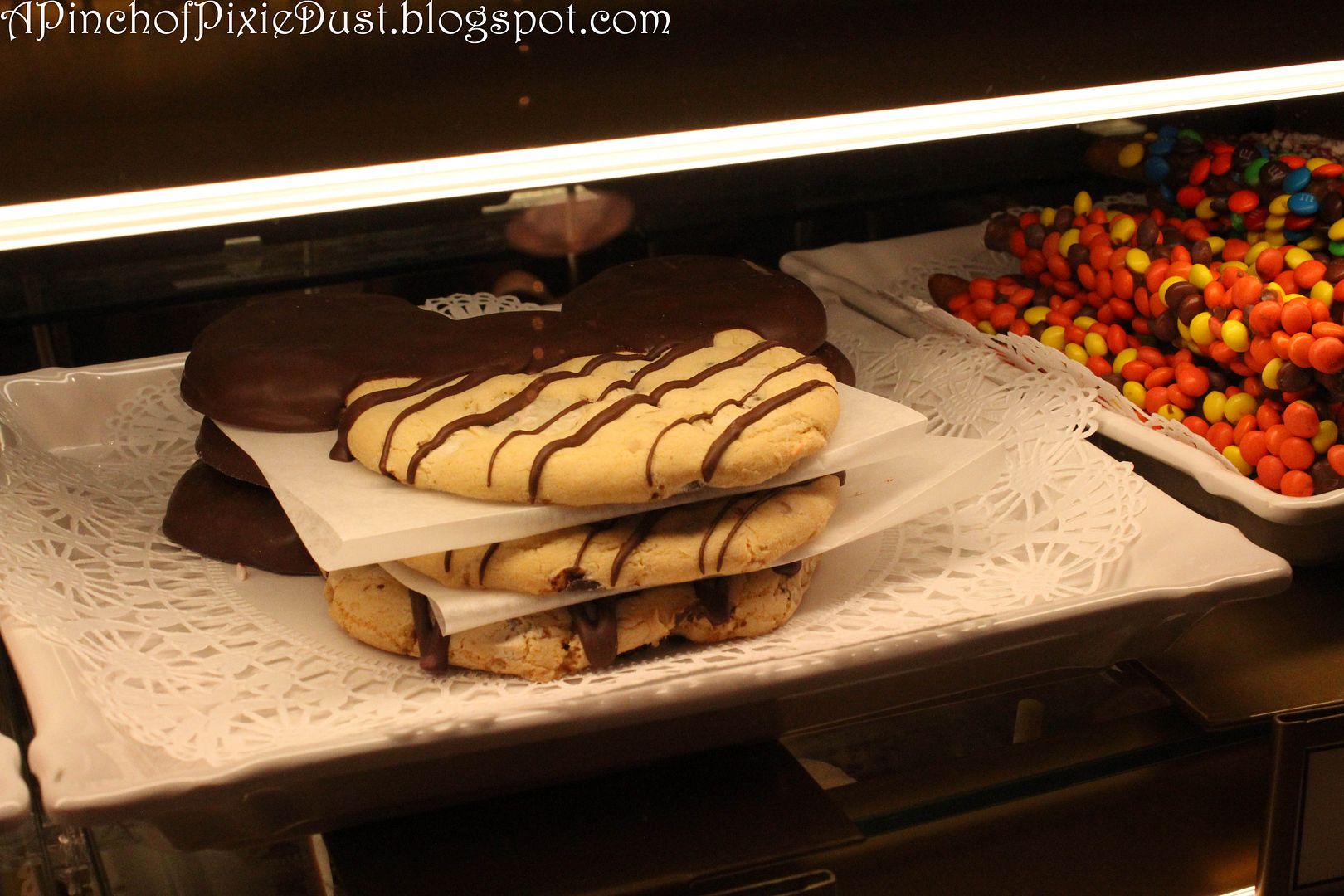 I'm sure it depends on what you get and when you get it, but take this mickey cookie for instance. Totally beautiful, HUGE (also, at $5, probably one of the more expensive cookies you will ever buy), but hard and not as tasty as it looks.
Let's just cut to the cupcakes...they're the main attraction anyway. ;) I can't speak for the Big Top Treats cupcakes, but generally candy counter cupcakes aren't quite as good as counter service or bakery cupcakes. They're plain vanilla or chocolate and very sweet. Mainly I like them for the eye candy!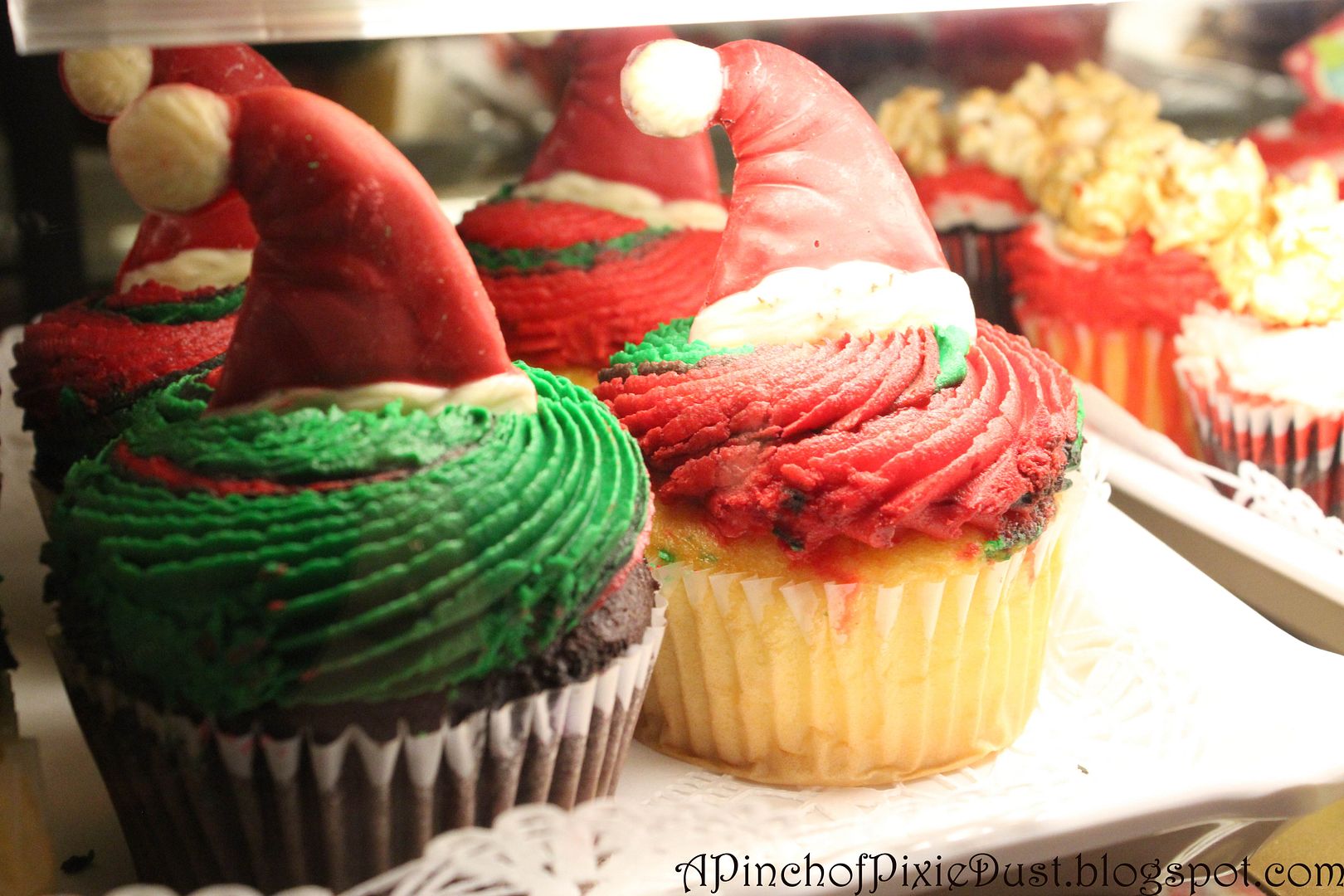 There were these sweet Christmas cuties, complete with Santa hats.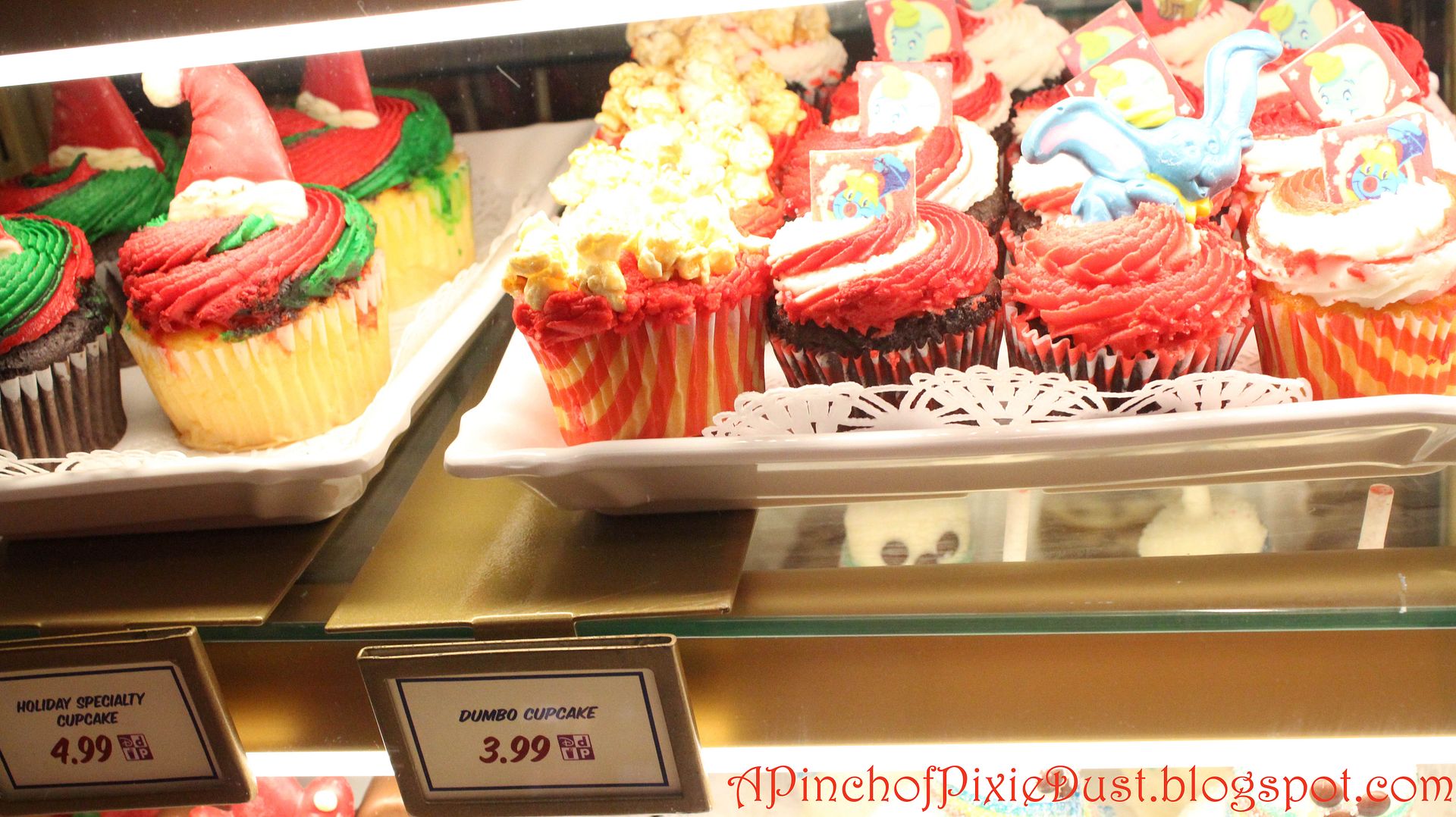 And OF COURSE there were Dumbo and circus-themed cupcakes as well!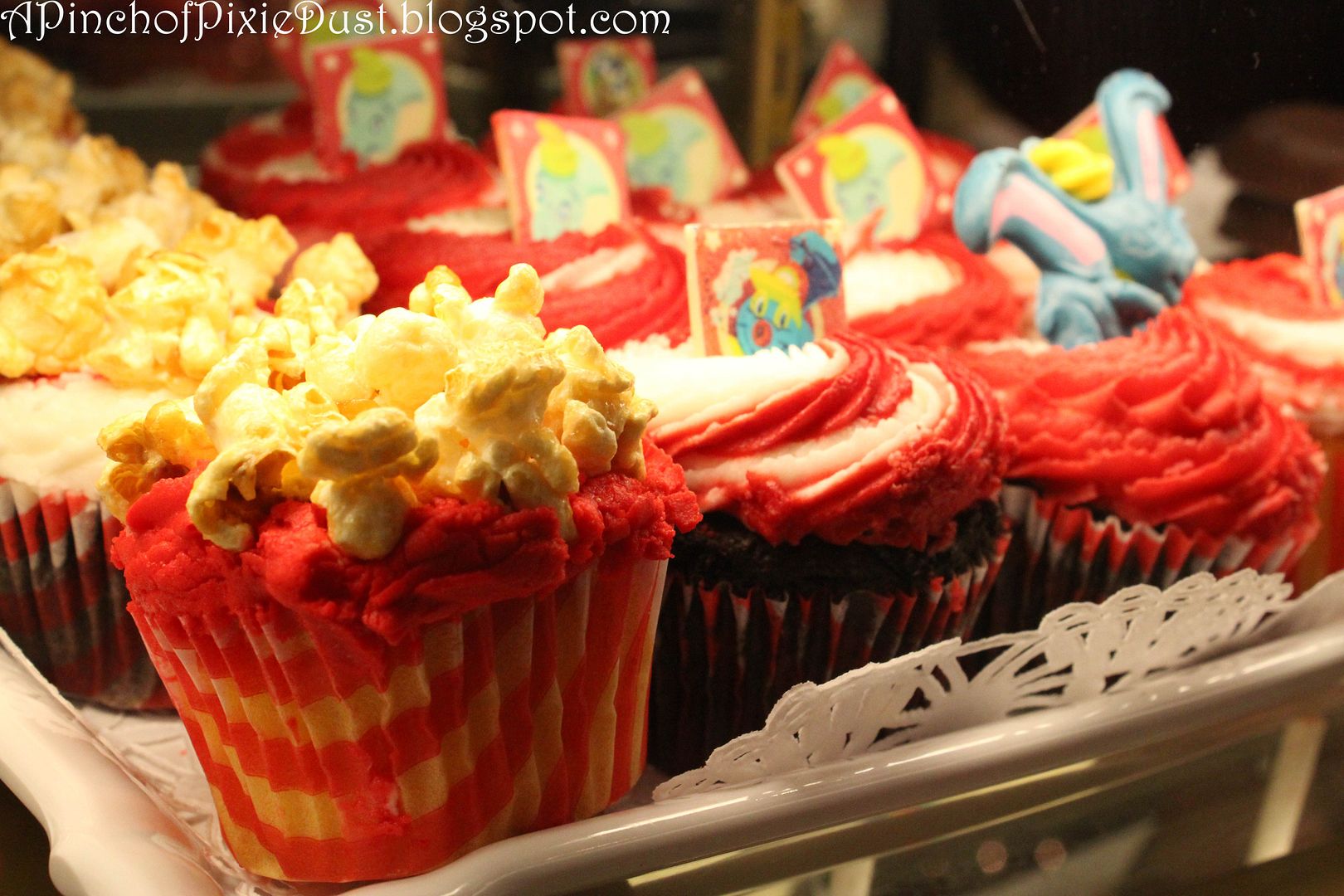 The popcorn cupcake is my favorite - although sadly it's not popcorn-flavored, just vanilla. The wrapper even looks just like a popcorn bucket!
What do you think of the new cupcakes? And have you ever tried one of the themed caramel apples? Leave your thoughts in the comments!