Hey all! So Hurricane Sandy has me playing catch-up on the blog. She knocked out power at my house earlier this week!
Thankfully we were all fine, and my mama snob was so prepared - she had little cook stoves and sterno cans to heat them plus flashlights and candles galore. I sat writing letters by candlelight and felt very much like Jane Austen.
Luckily we were only out of power for a few days. Definitely sending out thoughts and prayers to those affected by the storm. Hope all you readers stayed safe as well!
So it's nice to have the internet back now, and though it's technically Friday, I'm still going to do this week's Wednesday Where trivia!
Somewhere in Walt Disney World is a rounded porch with some very restful rocking chairs. On hot, crowded days it's like a little haven for exhausted park guests - I used to like to sit there and knit. Do you know where it is???
Last week's photo was of a
minty ceiling
with very fancy plasterwork. Maybe you'll recognize the spot if I show you another angle...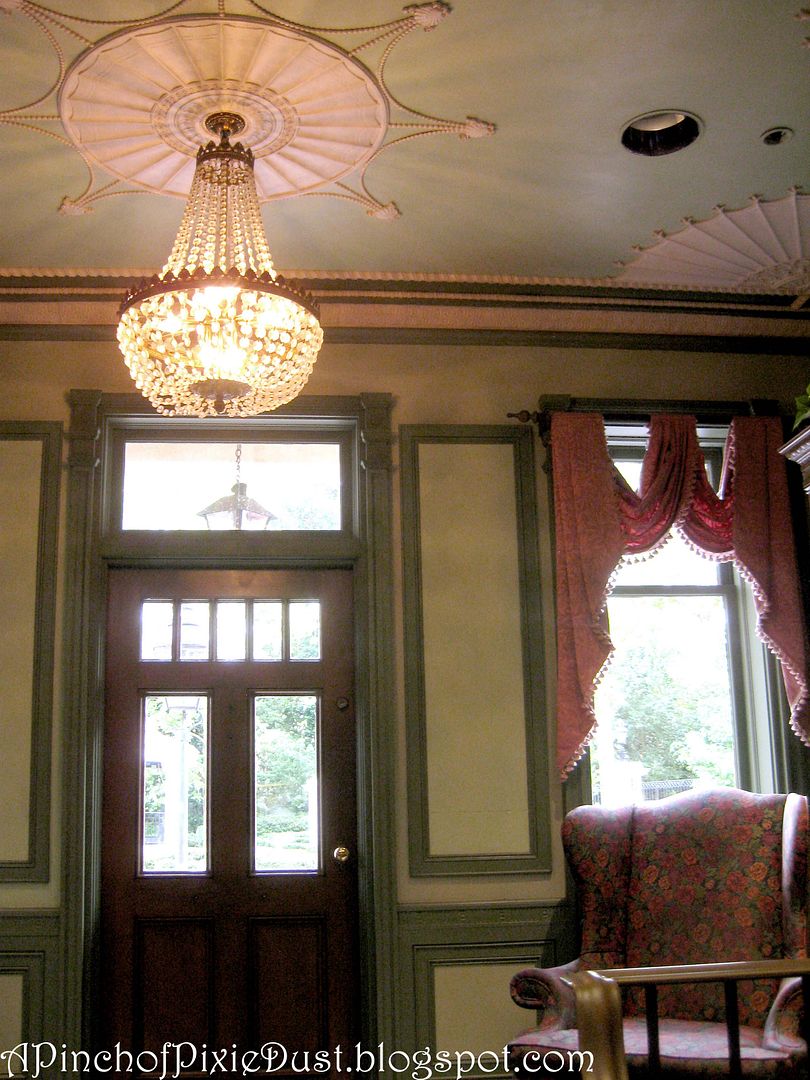 This is elegant area is in the England pavilion at Epcot, right across from the kidcot tables, near the Pooh and Friends Meet-n-Greet!