I used to have a prejudice against the Ghirardelli Chocolate Cafe at Downtown Disney, because it's not a blatantly Disney brand. I thought, "I can get ghirardelli chocolate anywhere."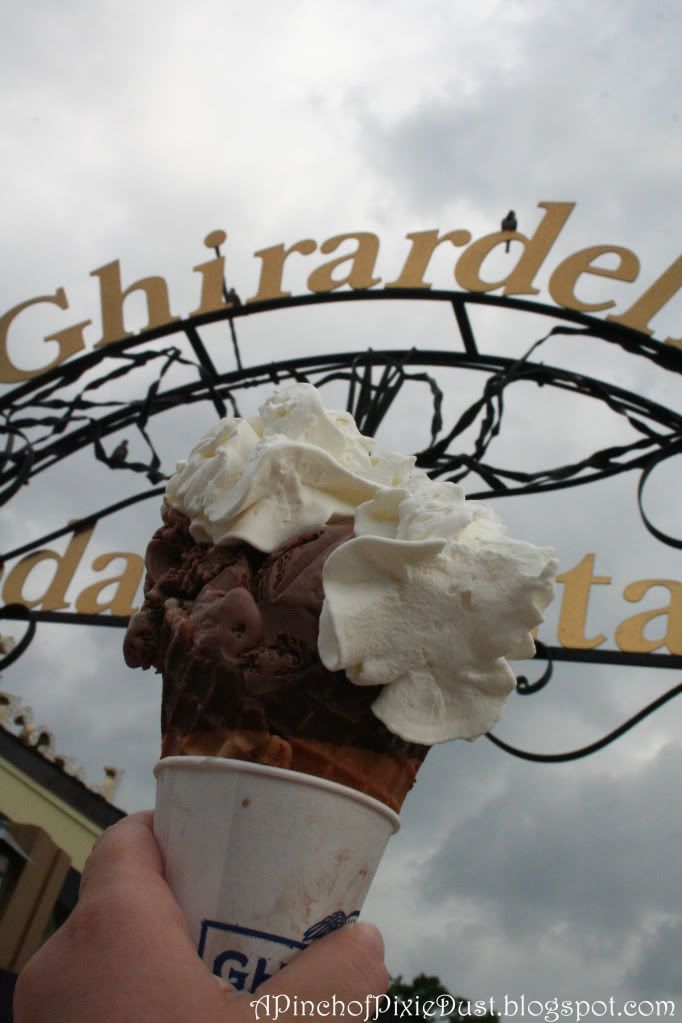 Then one day I actually went in, and
one incredibly chocolaty ice cream cone
later, my mind was completely changed. This place is amazing.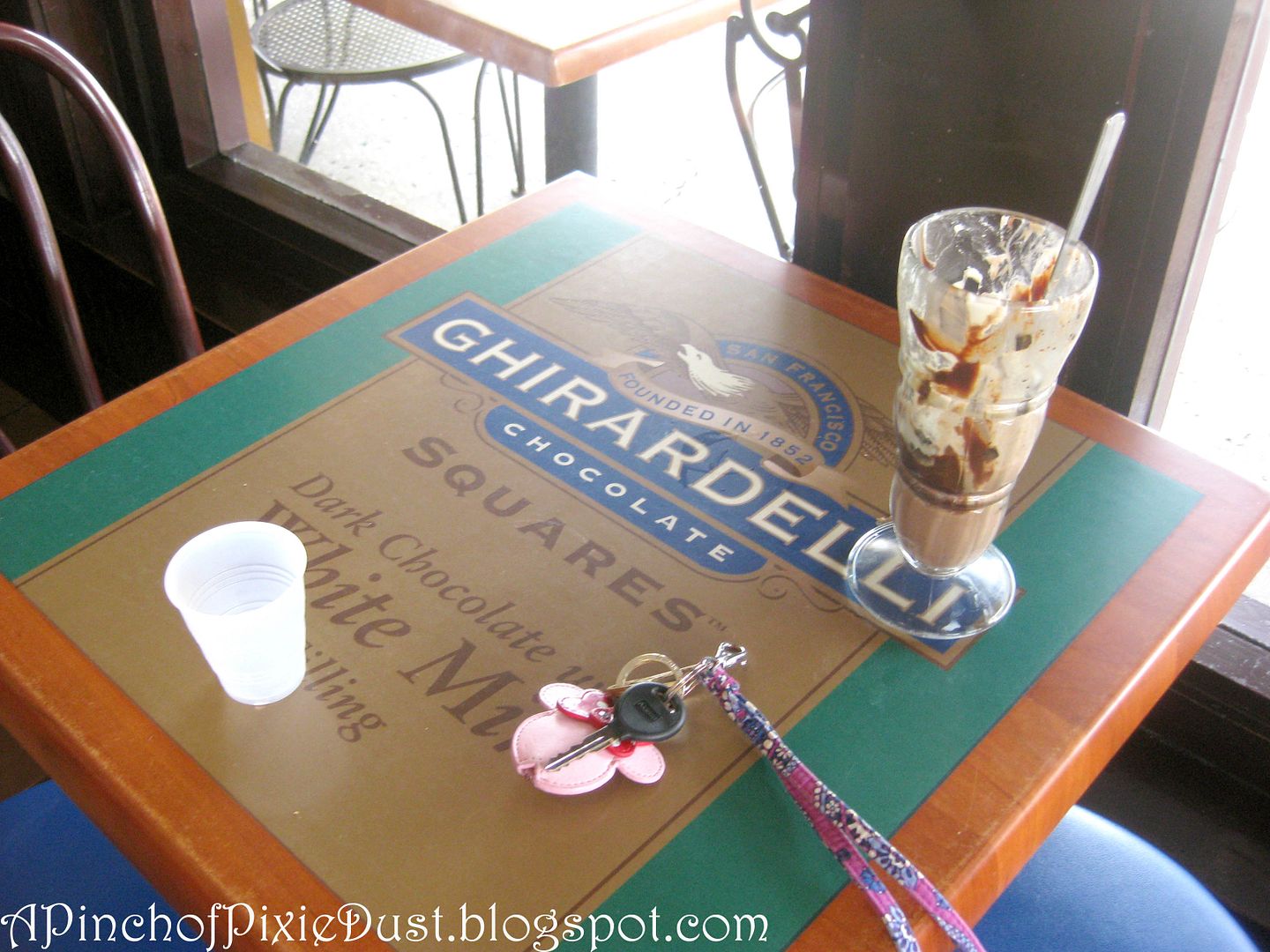 It may not be Disney, but the theming is still great - the tables are shaped like chocolate squares. That's pretty cool.
I love people-watching at Ghirardelli. One day I saw a dad giving this little boy a sip of a strawberry milkshake that was as big as his head, and I had to sneak a pic...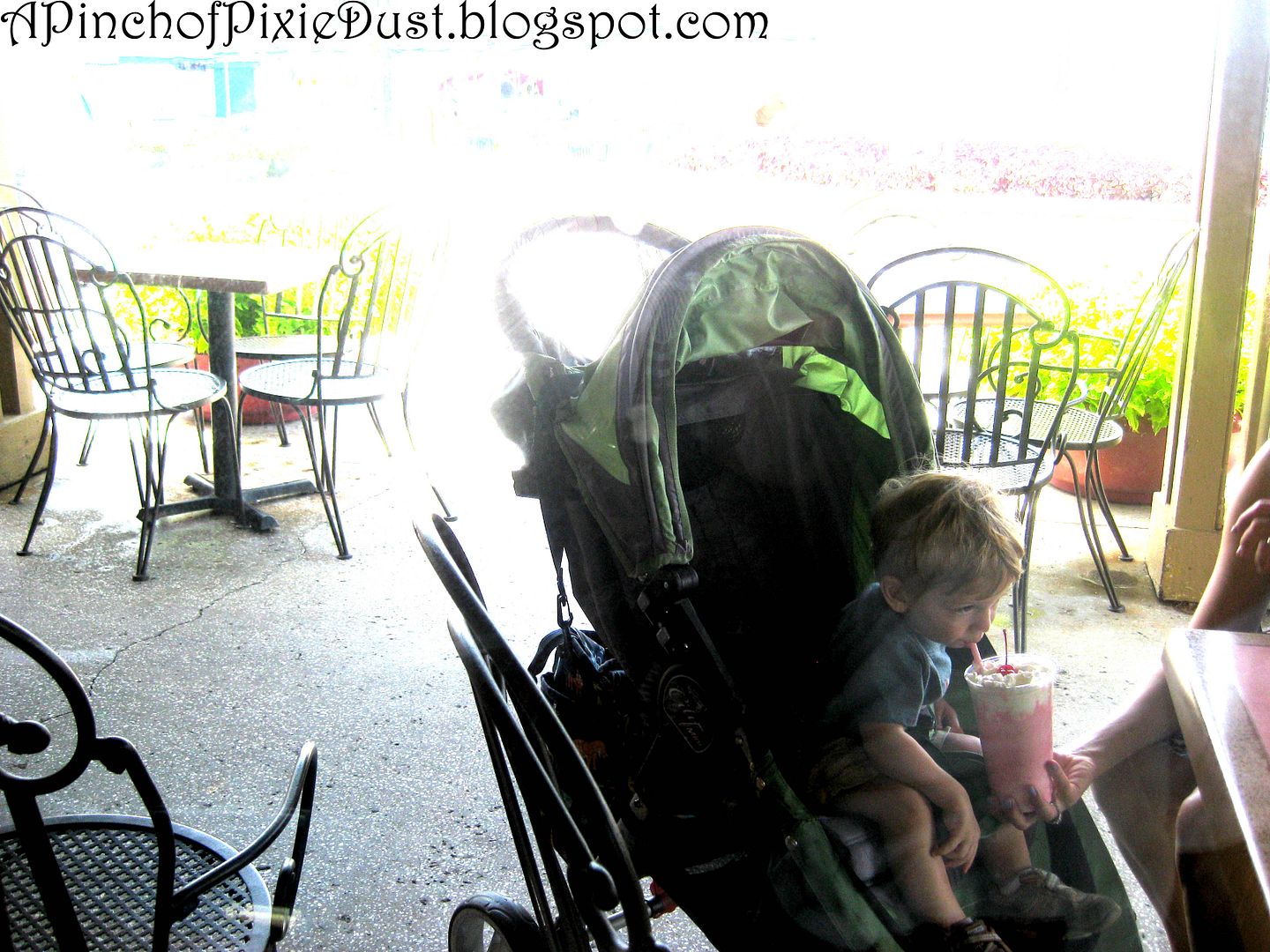 His parents are raising him right.
So today's sweet treat is an Intense Dark, Mint Bliss Sundae!!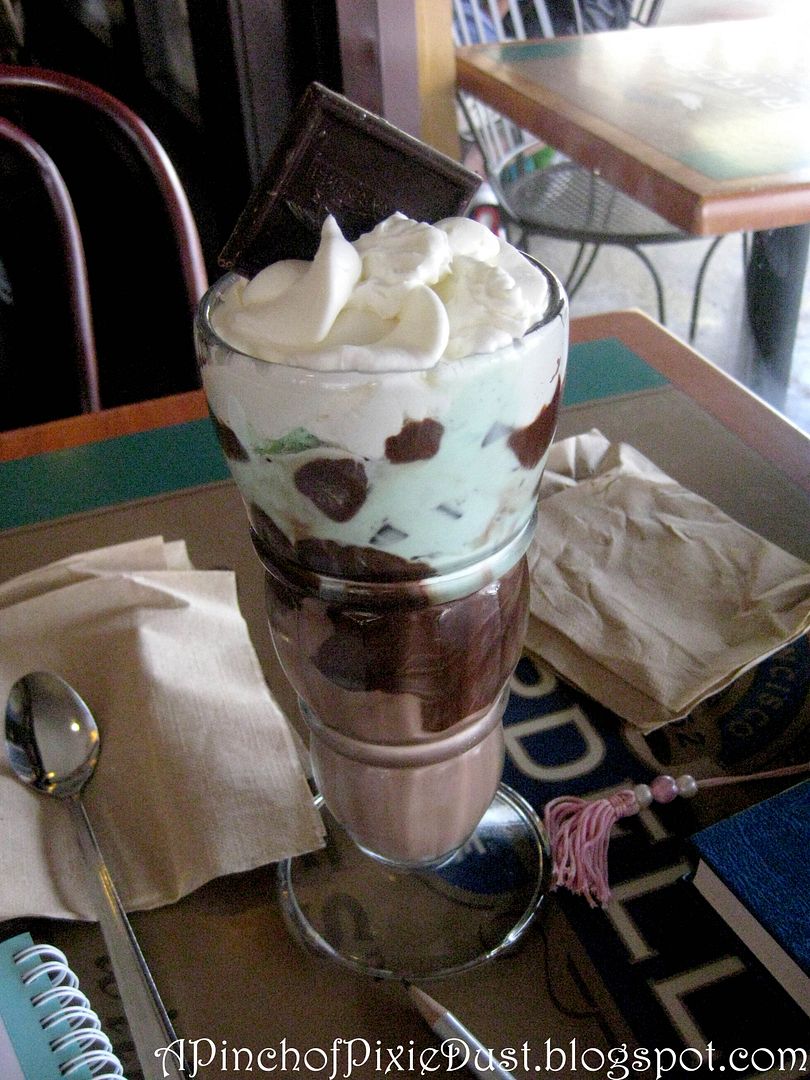 This was SO GOOD. One scoop of mint chip ice cream. One scoop of chocolate ice cream. Dark chocolate hot fudge (which was pretty much the best hot fudge you've ever had...PURE chocolate!), whipped cream and a square of Mint Bliss Intense chocolate.
It was the perfect mix of rich chocolate and refreshing mint. The size was great too -- I couldn't finish it, so I got a to-go cup and brought the rest along.
I would highly recommend this sundae...I want another one just thinking about it!