Ready for a blast from the past?? For this week's sweet treat we're heading to the 50's Prime Time Cafe at Hollywood Studios.
Prime Time is so colorful, both inside and out - I love it!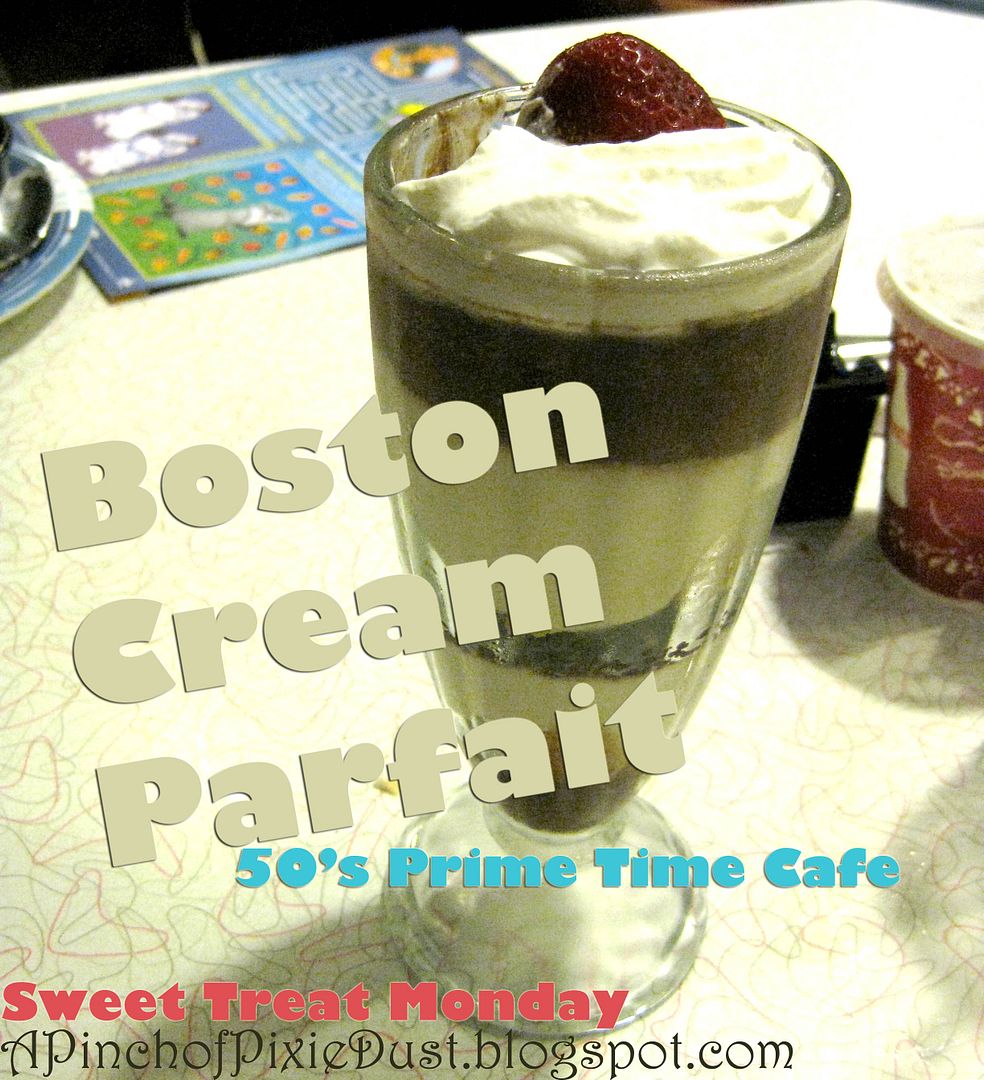 The 50's Boston Cream Parfait is the dessert of the day! I've read mixed reviews of this online, but when I tried it this past July, I LOVED it.
It consists of layers of chocolate fudge, vanilla cream, and pound cake, topped with whipped cream and a strawberry (strawberry is the new cherry
).
I'm picky about my cream...I don't like it when it's too much like custard, and I don't like it when it's made with fake ingredients that give it a weird aftertaste. But this cream was delish - light and frothy and just right!
The chocolate, I was also delighted to find, was a thicker chocolate fudge rather than a chocolate pudding. And the pound cake in there added just the finishing touch.
Definitely a FAB sweet treat!