I have one photo and four words to help get you through your Monday...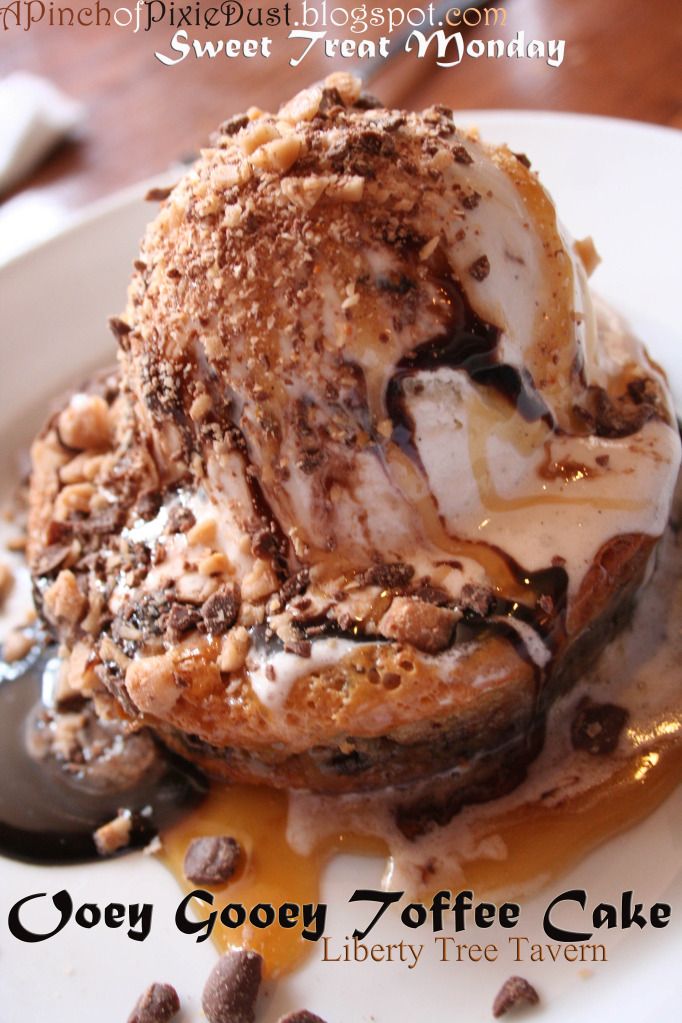 OOEY. GOOEY. TOFFEE. CAKE.
Available at lunch at the Liberty Tree Tavern. If you have never tried this, book an ADR there. Like now. Trust me.
It's got chocolate (that's always very important). It's got the creamy coldness of the ice cream. It's got the warm richness of the caramel and chocolate sauces. It's got a tiny bit of a bite from the toffee and that chewy moistness in the cake itself.
It's pretty much the best dessert on property.