Lately I've had cards and presents and birthdays on the mind!
Many of my friends seem to have birthdays at the end of the summer and beginning of fall, so
I decided to kill two birds with one stone - I'd work on some new card designs for my etsy shop and make some cute gifts for my friends!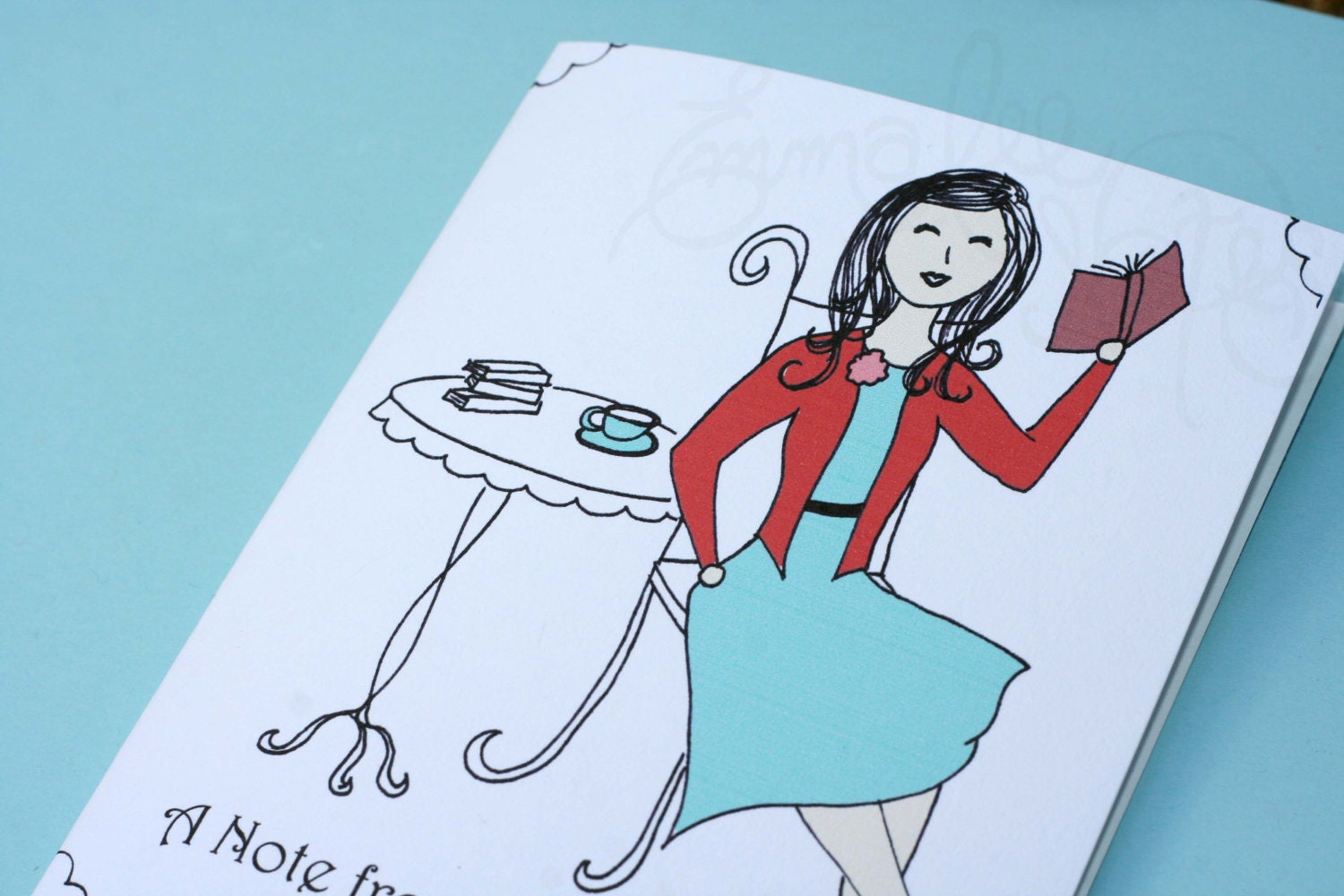 So I had to share these "chic" cards first, just because I think they're so adorable! I made them for some classy and fabulous friends of mine, and I can't decide which I like better - the bookish girl with her cup of tea above or...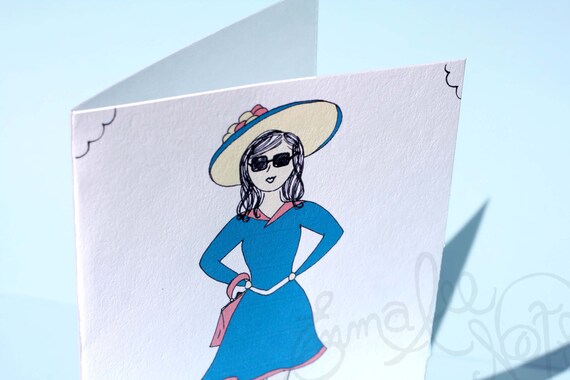 ...a more Audrey-Hepburn style fabulous - this travel girl ready to jet off somewhere in her fabulous hat. Why don't people wear fabulous hats anymore? That's a trend that needs to come back!
I'm contemplating sketching up some more chic girl cards - I think those ones came out rather well, if I do say so myself!
Here are two more traditional birthday cards. You knew I had to throw a cupcake in there somewhere, didn't you??
I think the black and white looks rather elegant, and then the swirly one was just fun to make. Plus I can customize the colors and the name!
I'd love to hear what you guys think of the new cards! What kind of birthday cards and presents do you look for for your friends??