Today I was going through old Disney photos, and I came across these two pics of some beautiful fall bouquets at the Grand Floridian Resort...
This photo was a little blurry to start out with, and once I started working on it in photoshop I couldn't stop...lol!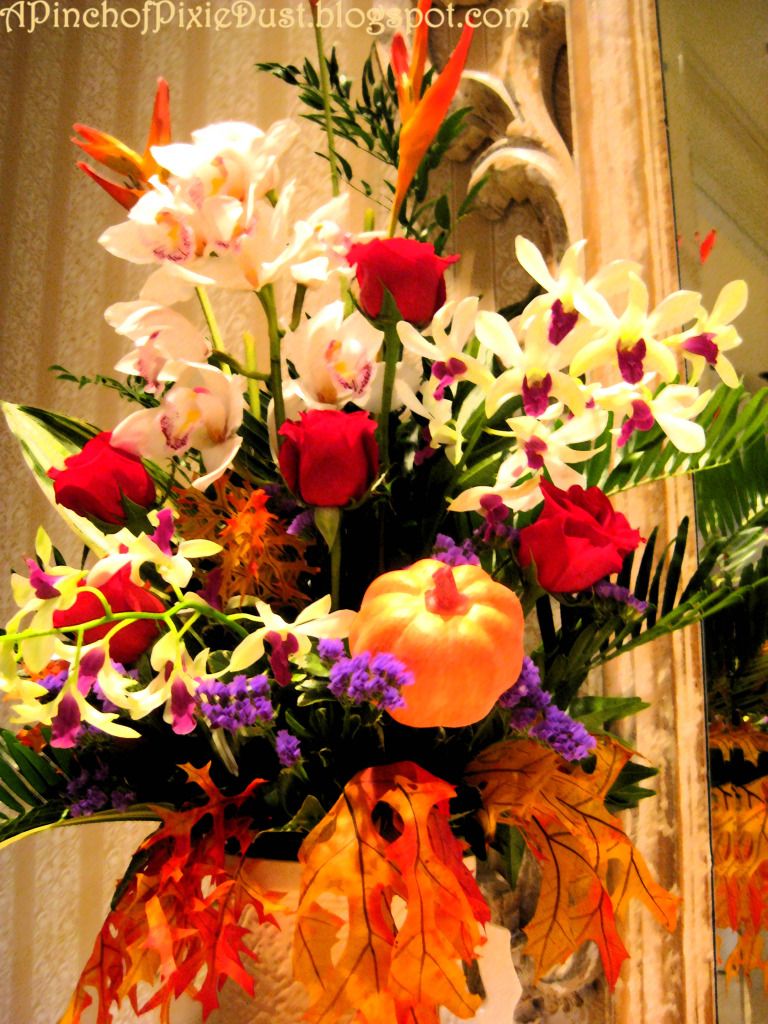 But, seriously - how pretty is this? I'm tempted to head out to JoAnn's and get some leaves and pumpkins to try to recreate this!
The flowers at the Grand are always real - real flowers are always so lovely, aren't they? That's one of the things that makes staying at a luxury resort feel so luxurious!
But I bet that arrangement could be recreated with fake or real flowers - I love how the orchids and the roses and the birds of paradise, the pinks and greens and reds go so well with the more autumnal details.
Most of the time I'm really glad to be back up North to be able to enjoy the fall coming. But there are some autumnal sights and sounds from Florida that I do miss, like the elegant flowers at the Grand...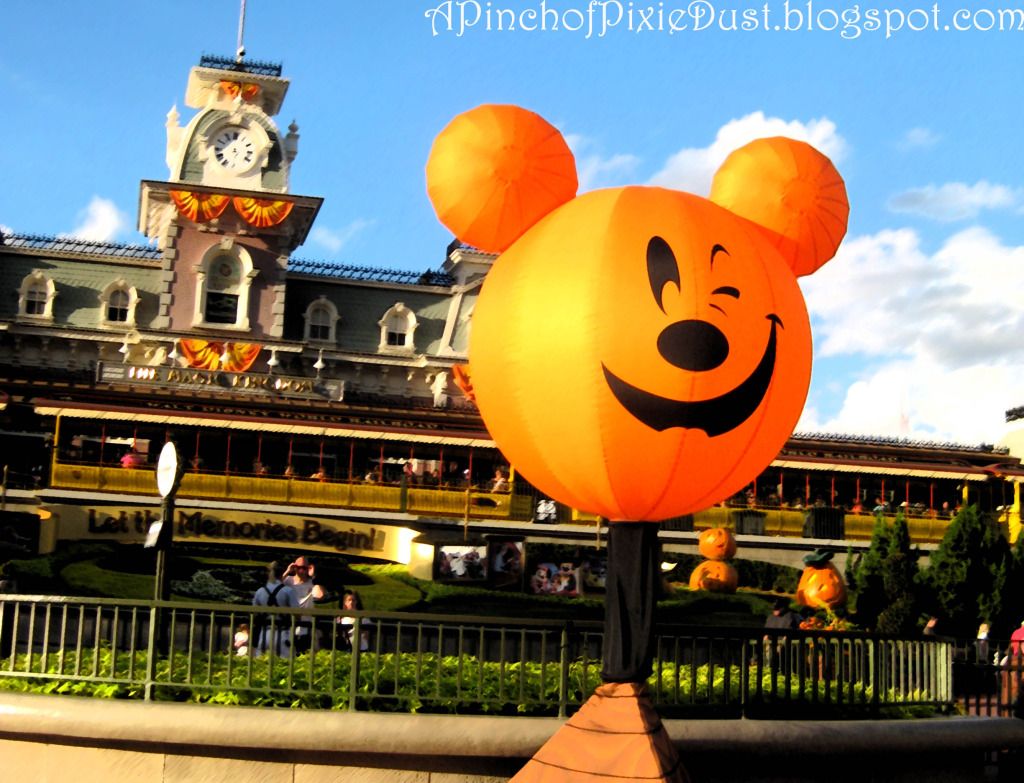 ...giant pumpkins everywhere...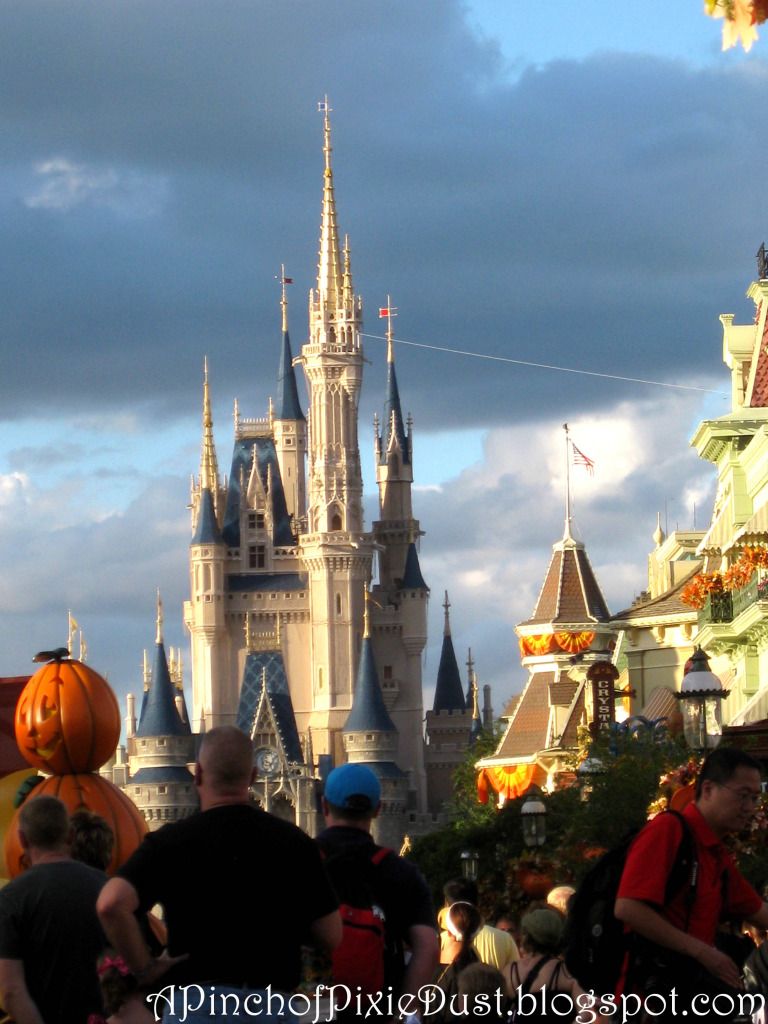 ...and a Main Street hung in orange, with a gorgeous castle at the end of it. That is sadly not a sight you can just go out to JoAnn's and recreate!