Happy Wednesday everybody, and Happy September too!
Your Disney trivia teaser this week is this photo of a lovely lawn, complete with elegant fountain and topiaries. Have you seen this pretty scene before??
Sunni guessed
last week's photo
- it was taken right behind/next to the Christmas shop at the Magic Kingdom off of Liberty Square. Tables at the Liberty Tree Tavern are actually behind those ground floor windows!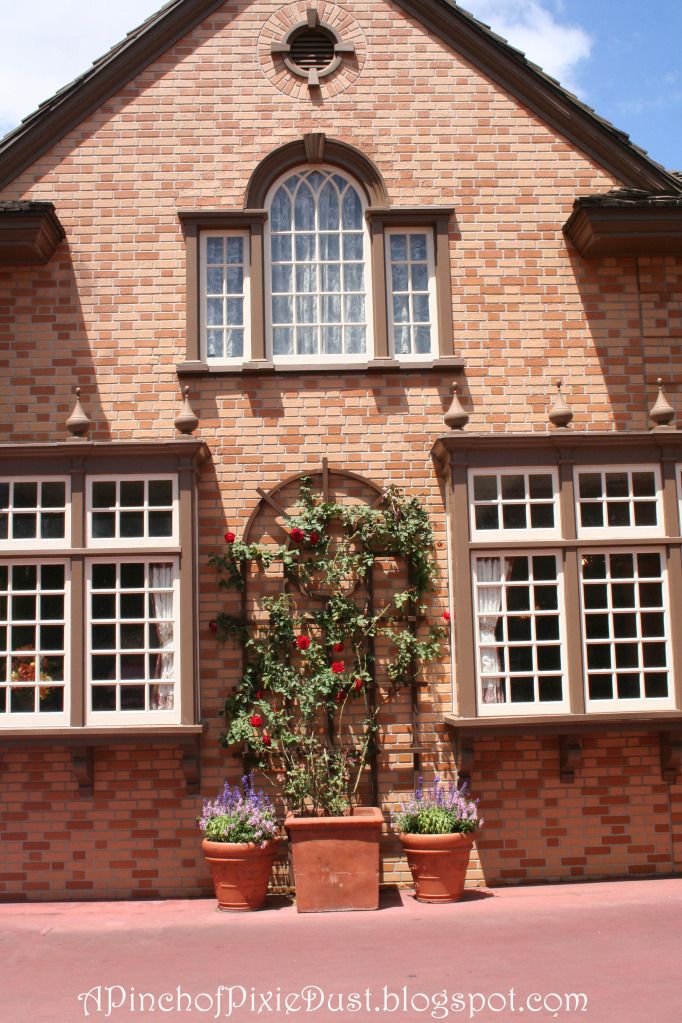 ...from the inside (on the left) and outside!