I figured I'd continue the smoothie kick on Chilly Treat Monday and bring you yet another lovely fruity concoction from the land of the mouse...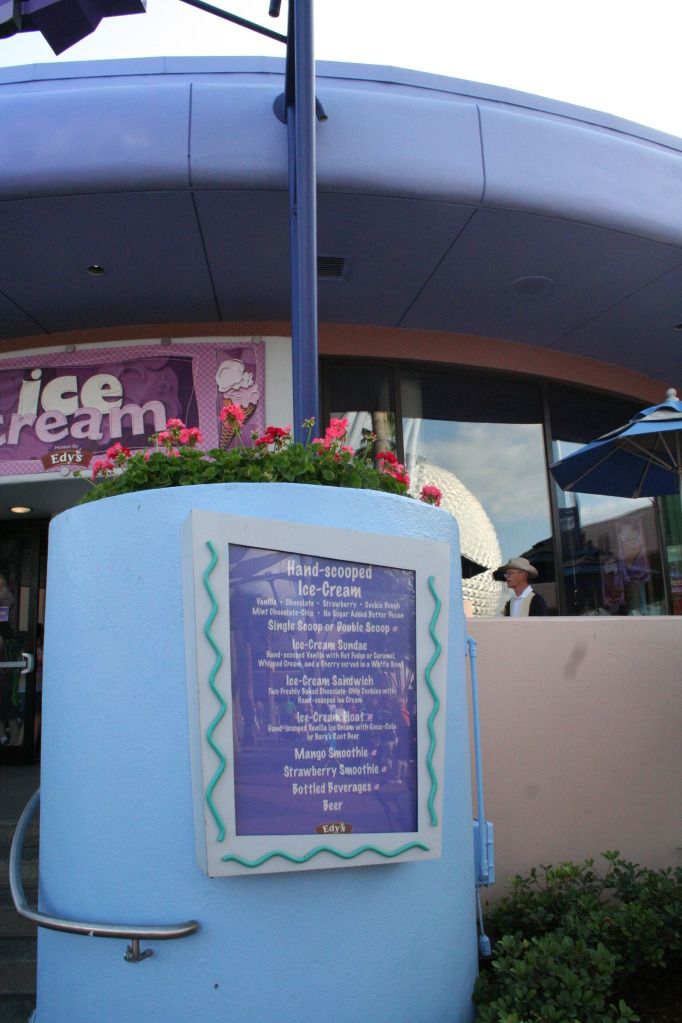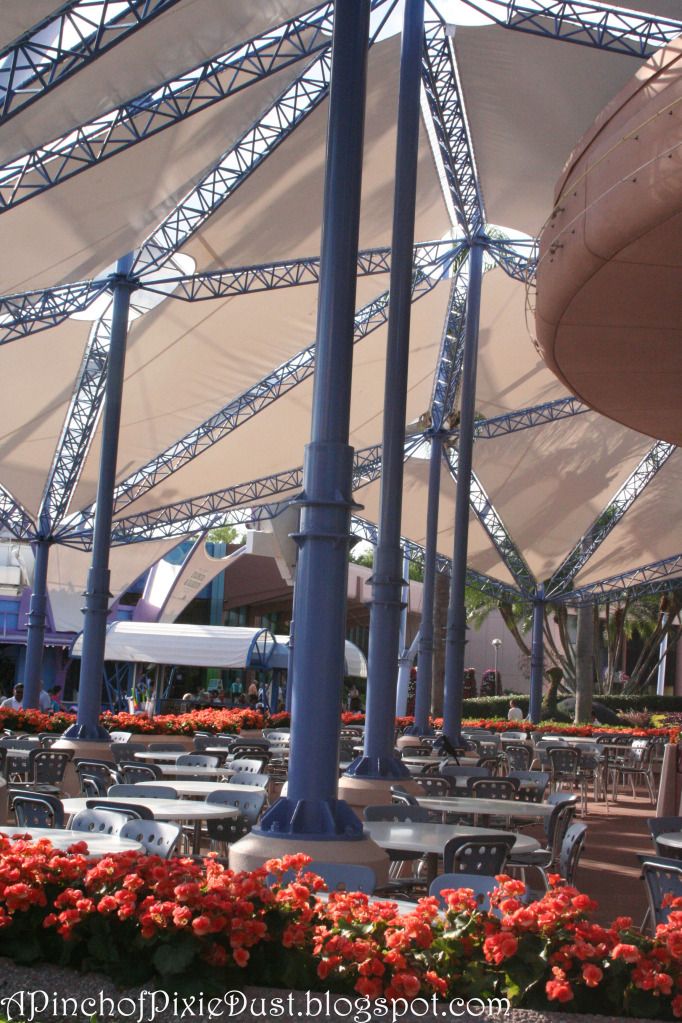 This week's destination is Future World! Innoventions Plaza is really such a pretty place. I love stopping to watch the Fountain of Nations, and what better place to do that than...
The Fountain View Cafe - or rather Ice Cream Parlour!
I was so excited for my smoothie that I cut off the other side of the menu, woops! Suffice it to say, the Fountain View also has some lovely Edy's ice cream, sundaes, an ice cream sandwich made with two huge cookies, as well as ice cream floats.
Some time I'll have to go back to try the ice cream. When I went to get my smoothie, my nose noticed that the air is filled with the AMAZING scent of freshly made waffle cones and bowls...it made my mouth water!
But this time I was here to try the mango smoothie - though I'm afraid I didn't manage to take a pic until I was halfway through! This was a refreshing smoothie, but not on the same level as Auntie Gravity or Earl of Sandwich. It was too much like an icee and was pretty much the standard Disney smoothie you'll find at resort food courts and some other counter services. Still, it was a great cold drink for a hot day, and it was wonderful to sit at one of the tables in the AC.
The tables inside are a little cramped because there's not a whole lot of space, and they're right next to the counter where people pick up their ice cream. I didn't mind it though - it was fun to people watch and see what everybody was ordering! ;)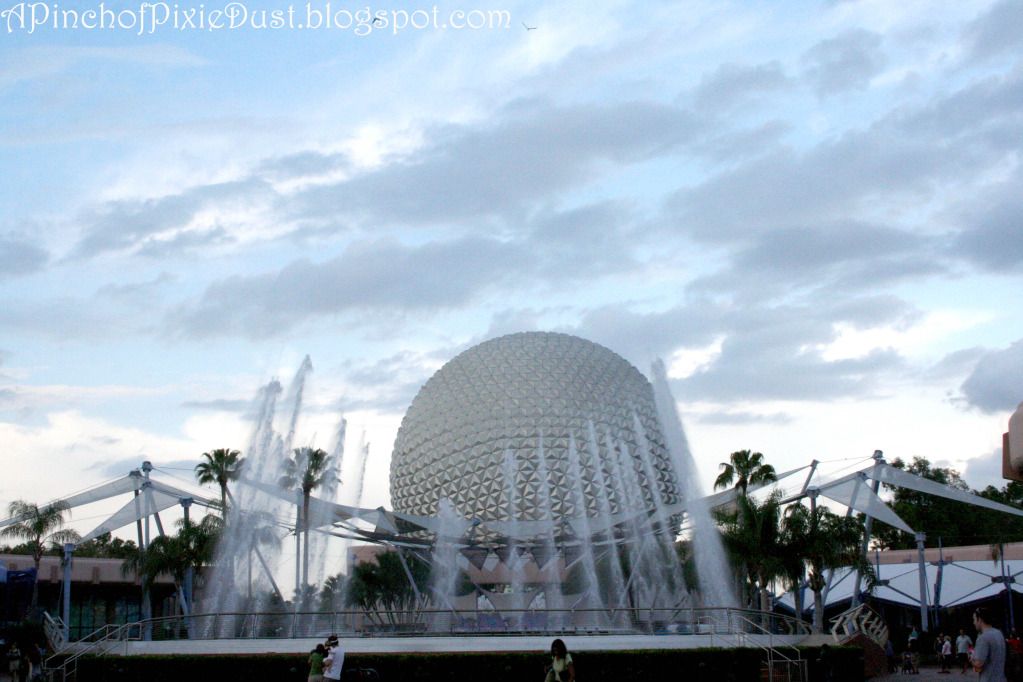 And since I can't resist...I'll close with a pic of the lovely fountain. Happy Monday!
Totally Random Tidbit: The Fountain View used to be a bakery rather than an ice cream parlour, and it had some of the best chocolate croissants around. Oh how I miss them...