Today we're continuing our look at the new Art of Animation Resort with a peek into the gift shop - the Ink and Paint Shop!
The Ink and Paint Shop is located right off the lobby.
The first glance is just a huge burst of bright colors! Of course the new resort merchandise is located front and center...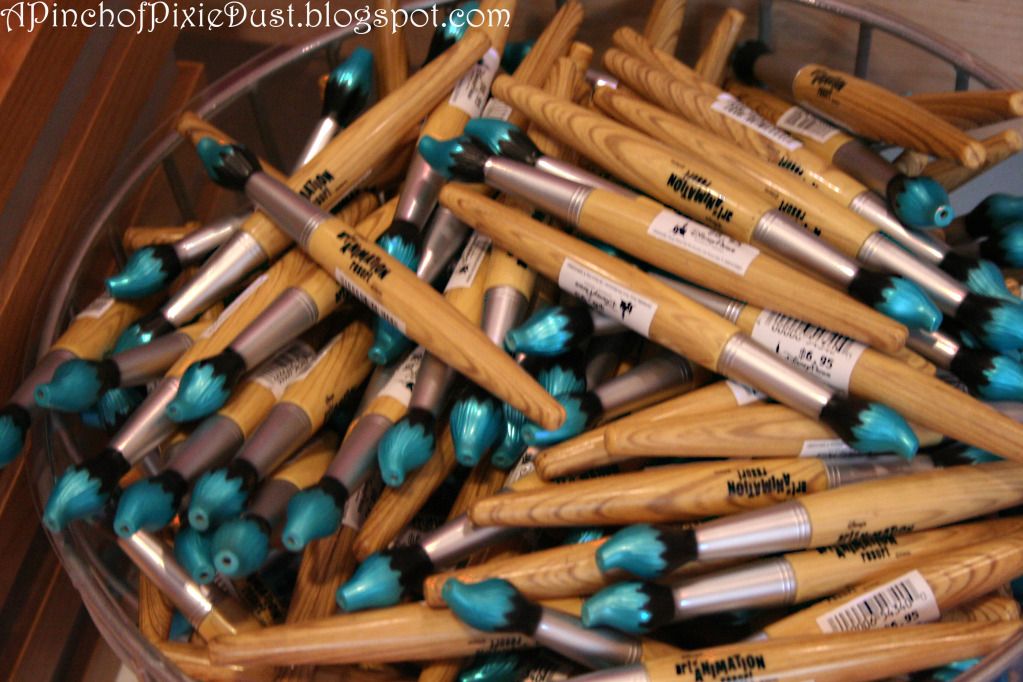 I totally fell in love with these paint-brush-shaped pens! They have black ink (I prefer black ink but my mom prefers blue...the blue "paint" on the end does make you think it might write in blue!). The only sad thing is that the little "Art of Animation" logo rubs off really quickly when you use the pen a lot.
Love the Ariel shirts as well!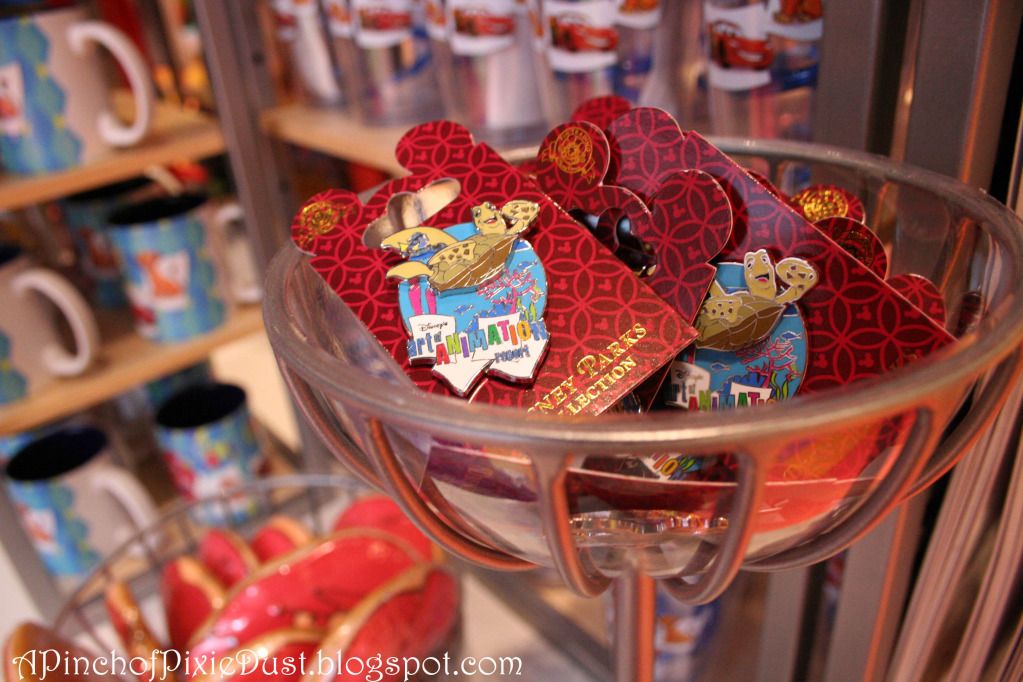 Art of Animation Trading Pin!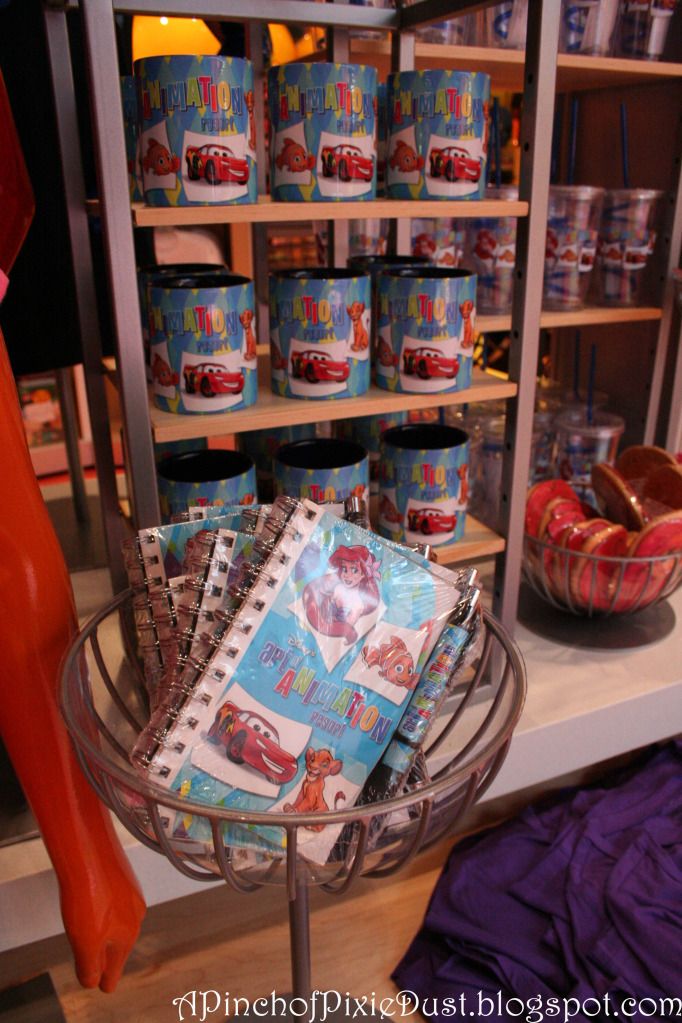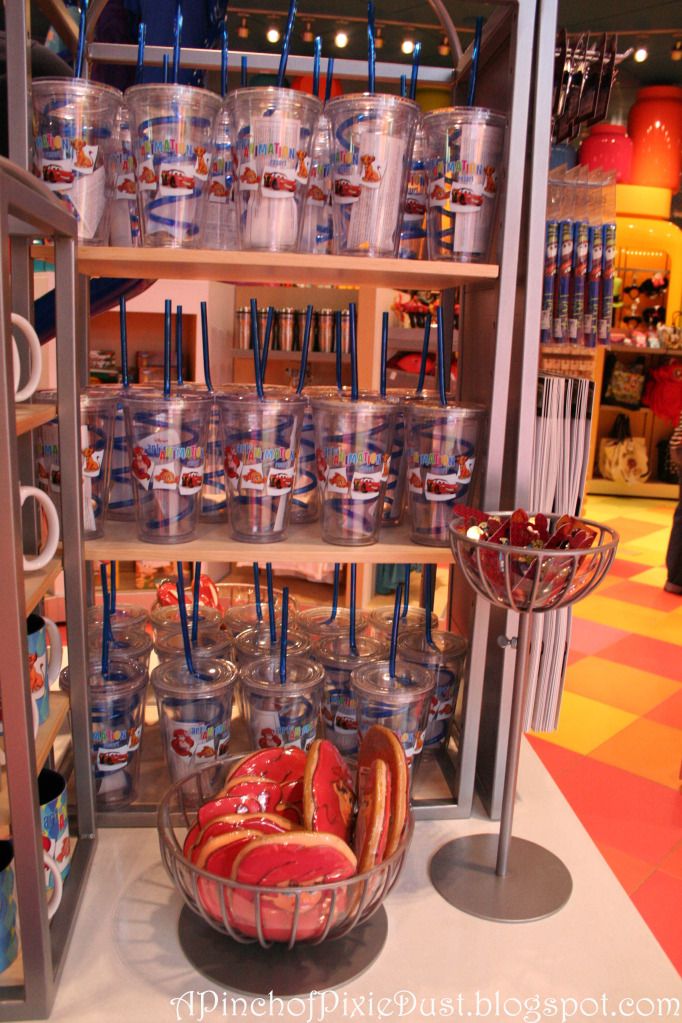 Art of Animation mugs, notebooks, reusable drinking cups (you see those more and more), pretty much everything you could think of!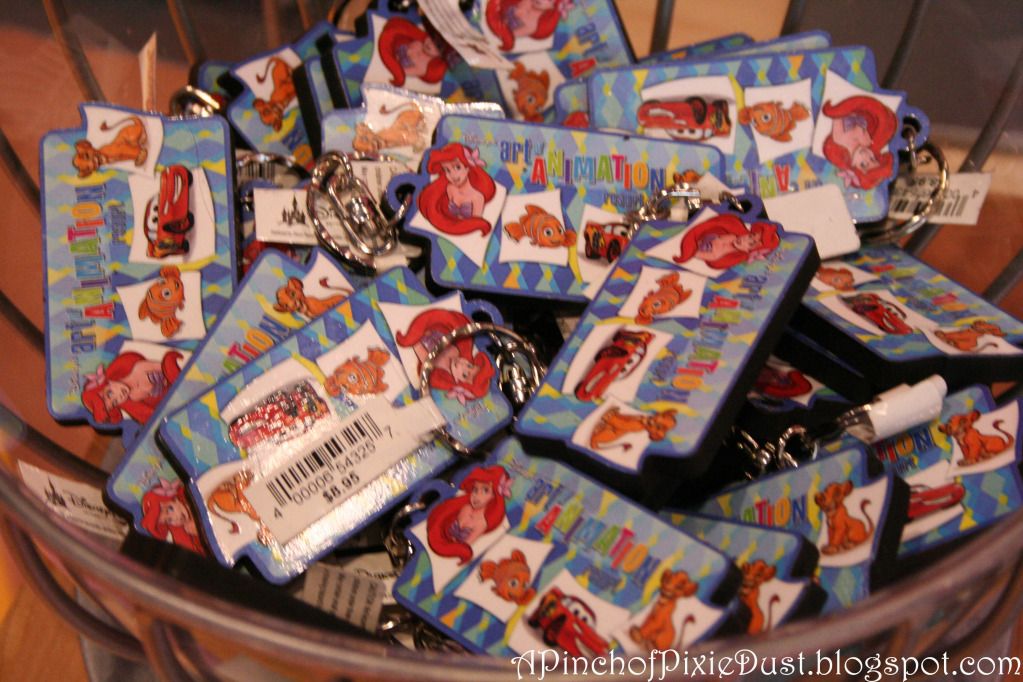 I did like the new merchandise, but most of it featured the one same design...I like it when they mix it up more.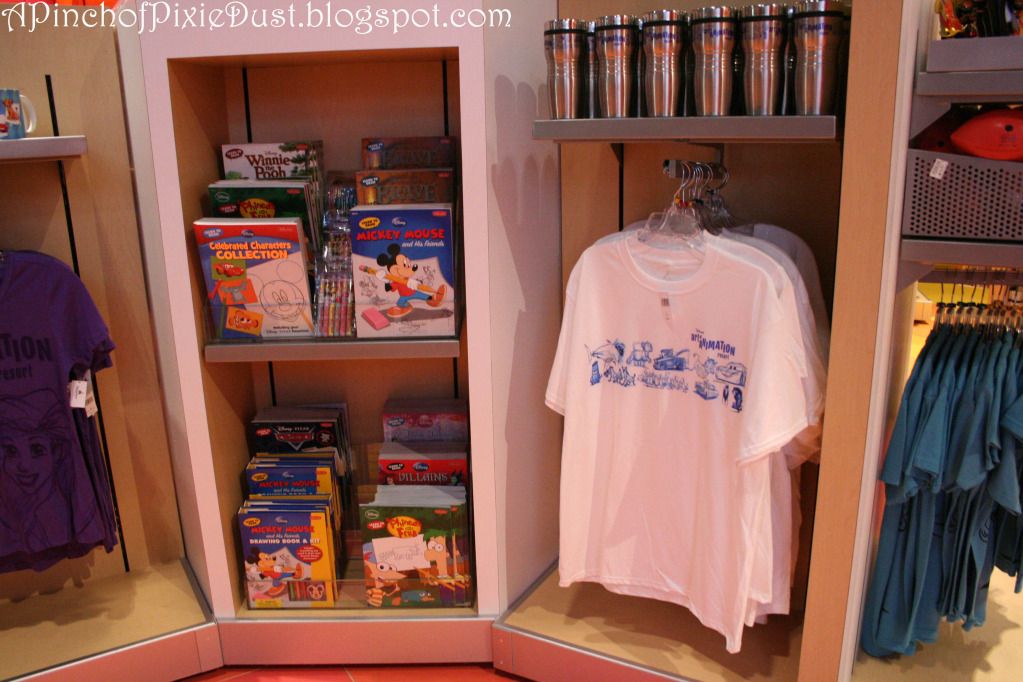 Another shirt, and of course there were lots of how-to animation books on sale!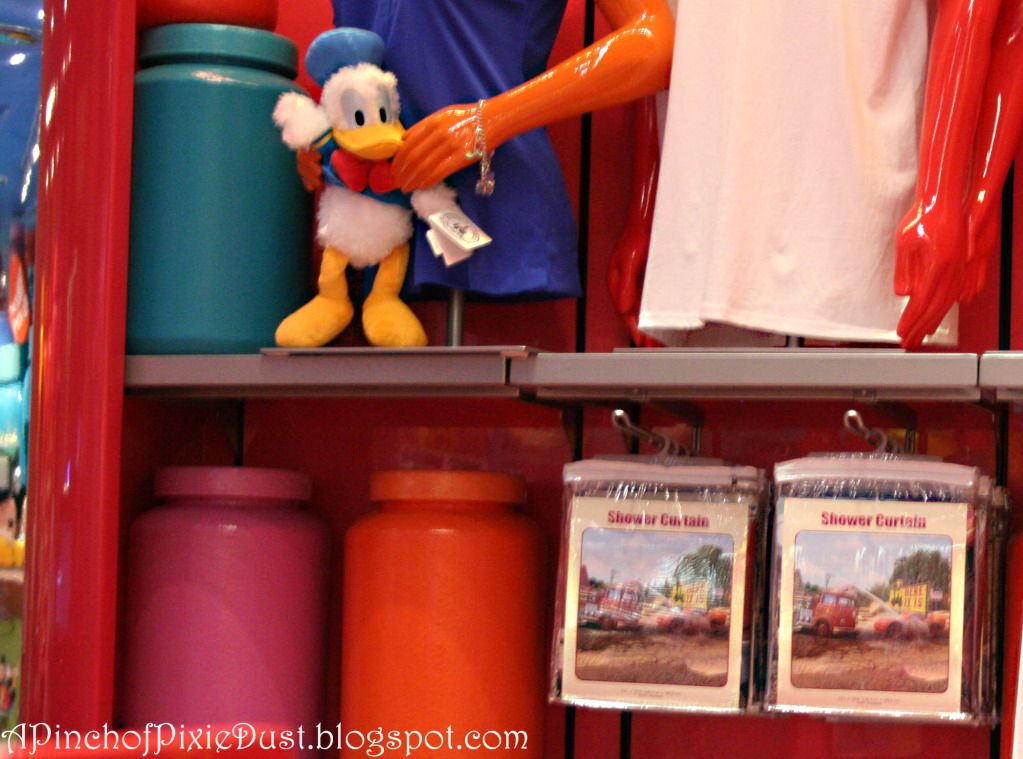 In the lower right hand corner of this photo you can see they were selling Cars shower curtains, I believe the ones from the rooms! We stayed in the Finding Nemo section, and I didn't see the shark shower curtain from our room, but it might have been hidden somewhere.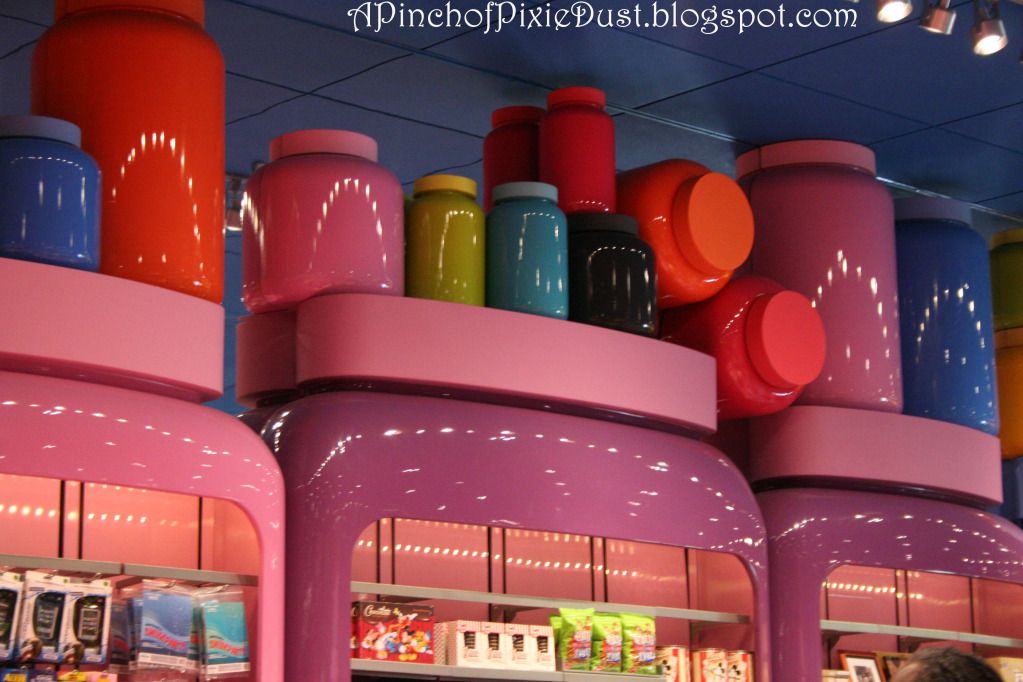 The walls of the shop were covered with these bright, over sized jars, very fun!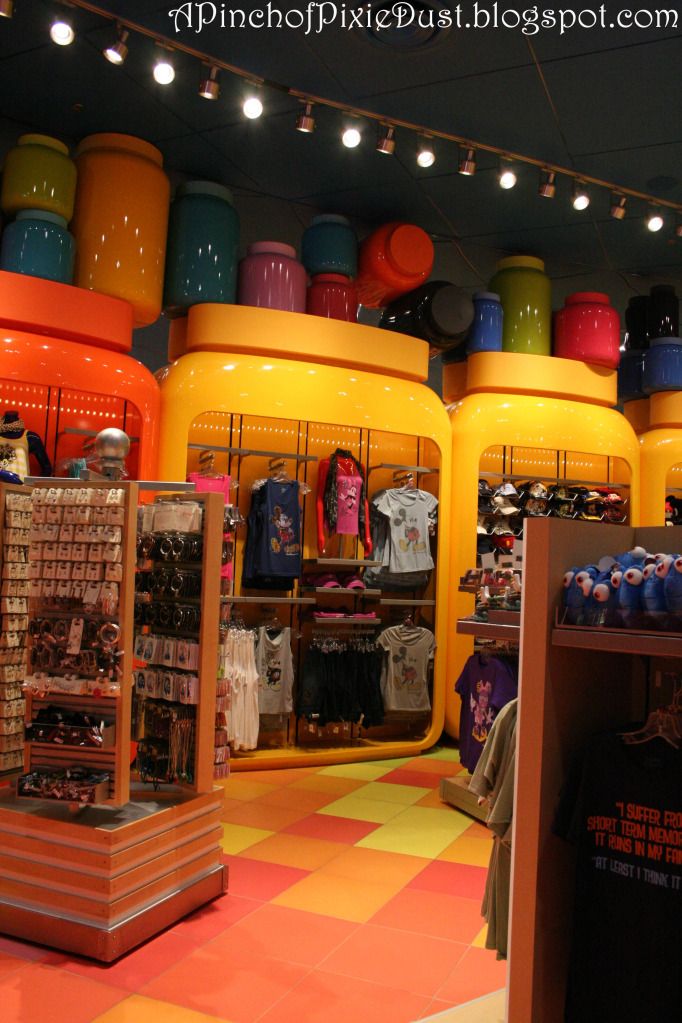 One thing that struck me when I was taking photos was how quiet the gift shop was. In fact, the whole resort was relatively quiet -- definitely not as hectic and crowded as value resorts can be in the summer and no tour groups or sport groups!
I guess Art of Animation is still a rather undiscovered Disney destination!