Happy Saturday! Hope all you Disney snobs out there are having a fabulous weekend. :)
Today I thought we'd explore another cosy corner of Walt Disney World, and - as you've probably guessed from the title - our search for a quiet spot is going to take us to the Canada Pavilion at Epcot!
totally random tidbit: I seem to spell "pavilion" with a different number of "l's" every time I type it. Anyone else do that?? lol!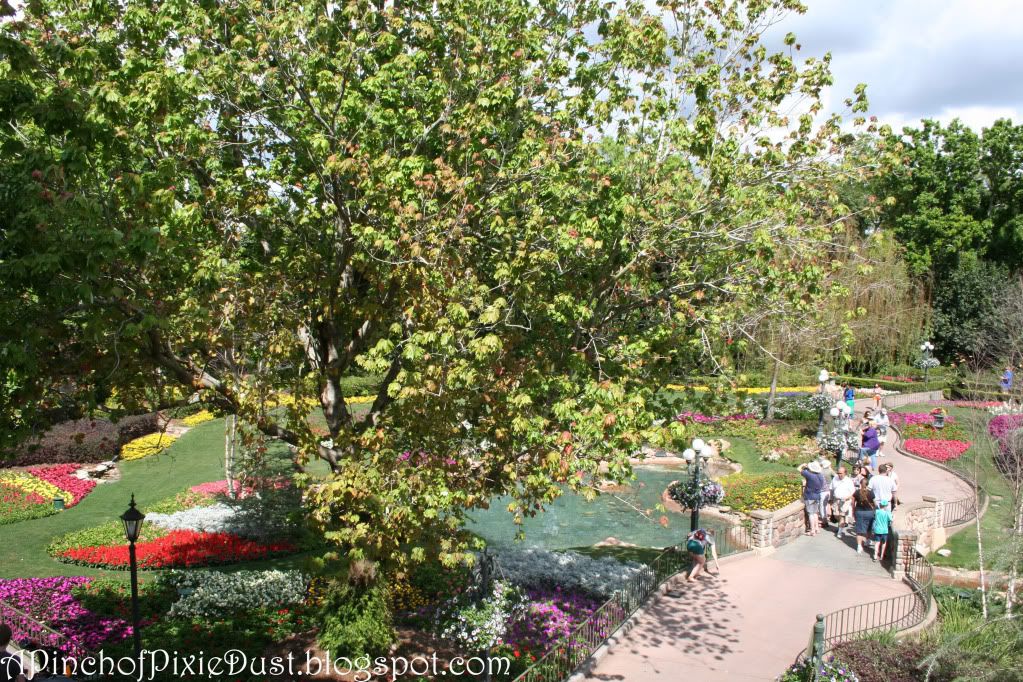 I love the Canada Pavilion. In the first place, it's got Le Cellier (love that pretzel bread...and the cheddar cheese soup...but I'd better stop before this post becomes all about LC!). In the second place, it's just beautiful - the Victoria Gardens, the soaring tower of the Hotel du Canada replica.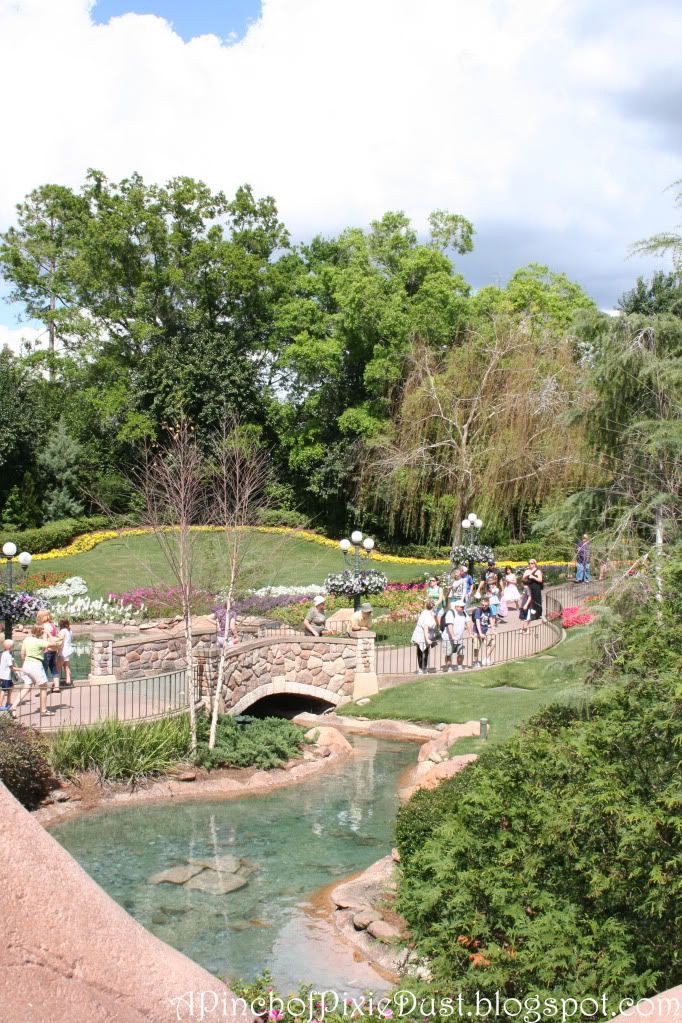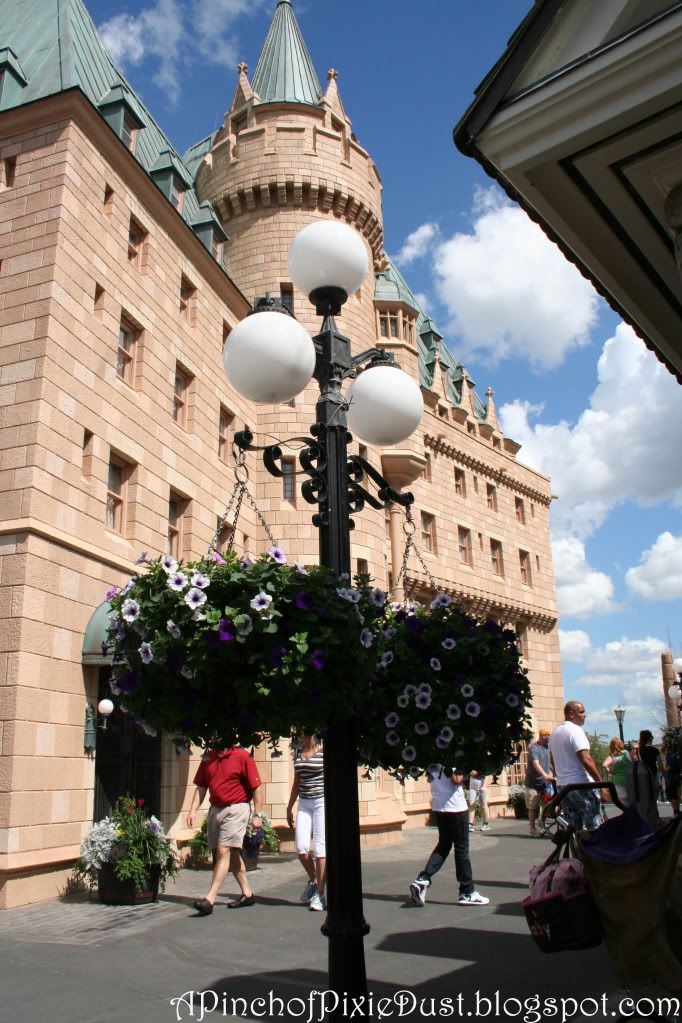 Sadly, there isn't a whole lot of seating in Canada for the quester of quiet corners. At least, there isn't indoor seating, which is always a bummer. But when the heat isn't too punishing, there is a lovely place I love to frequent out-of-doors.
Climb the steps past the Northwest Mercantile and you'll find this charming courtyard. You may have passed through it before on your way to see O Canada! Which is such a great name for a show, btw. Names that start with an ejaculation and end with an exclamation point are just so much more exciting. ;)
This can be a busy area - what with people going to the show and people who came up the steps thinking they led through - kinda reminds me of Roller Coaster Tycoon, where if you built too many dead ends the little people in your park would wander around lost forever, becoming more and more annoyed.
Luckily Disney World doesn't have too many dead ends. The imagineers must have played Roller Coaster Tycoon growing up.
But back to the point at hand, if you look carefully at the stone building, you'll see that there is a nice tucked-away little nook for sitting in...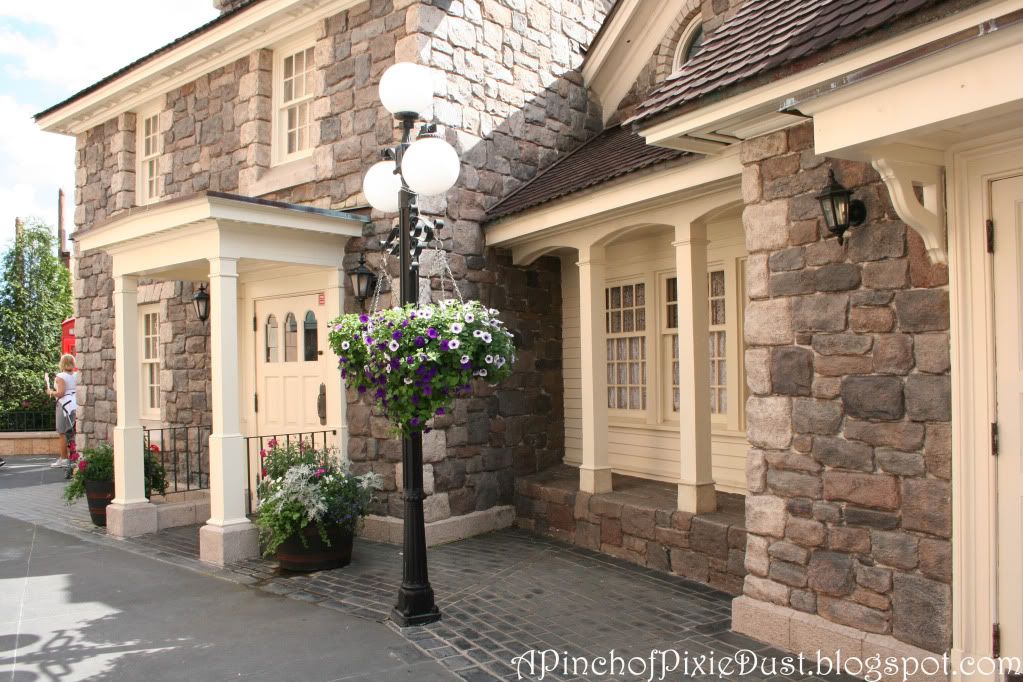 On the Disney World website (which actually has a page dedicated to the Canada Pavilion - who knew?), there's a little fun fact that says: "Near the Hotel du Canada is a rugged stone building, modeled after a famous landmark near Niagara Falls which reflects the British influence in Canada." I guess this must be the stone building, although it looks more refined than rugged to me!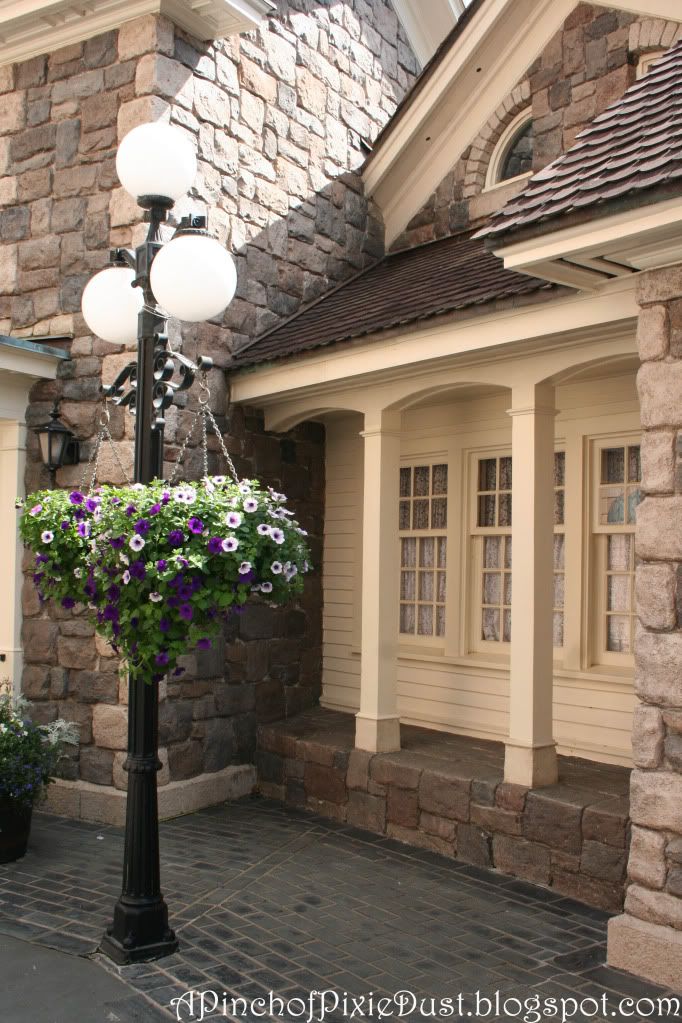 However you describe the building in general, this little ledge is the perfect shaded spot to sit and watch the world go by
...you can admire the gorgeous flowers...
You also get a pretty impressive view of the Chateau Laurier.
Off to the left you can even catch a glimpse of the Canadian Rockies. It's a marvellous place to sit and catch your breath before you head off to explore more of Epcot!