So the last time I was at Disney World I was doing some painting, and I left my paint box behind! Has anyone happened to have seen it??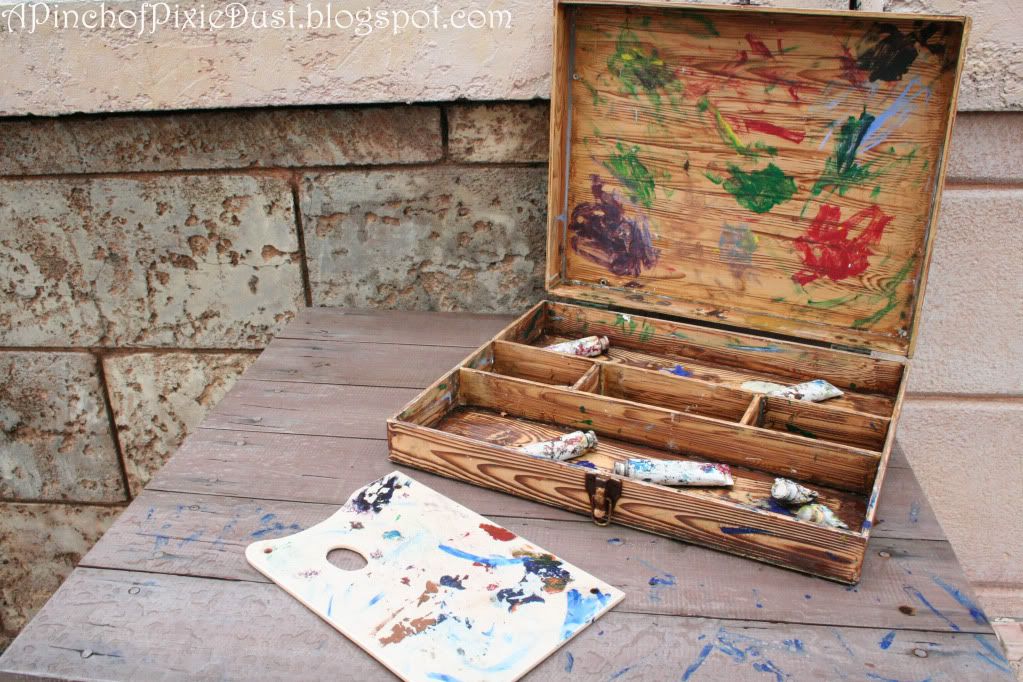 LOL, ok, so I won't be calling Lost and Found anytime soon because it's not really my paint box. I'm not that messy when I paint! It's this week's
Wednesday Where
trivia photo! Have you spotted this little scene somewhere in the "World?"
And the answer to last week's trivia...that
rooster
is hidden in a really grand cafe...
Yep, it's at the Grand Floridian Cafe!