The Dole Whip.
You knew it was coming. Whether you dream of Aloha Isle and long for some pineapple goodness or shudder at the sight of the sticky, sugary soft serve, you have to admit it's a quintessential Disney chilly treat.
Getting a dole whip from Aloha Isle in Adventureland is very fun; but I love getting my dole whips at Captain Cook's at the Polynesian Resort...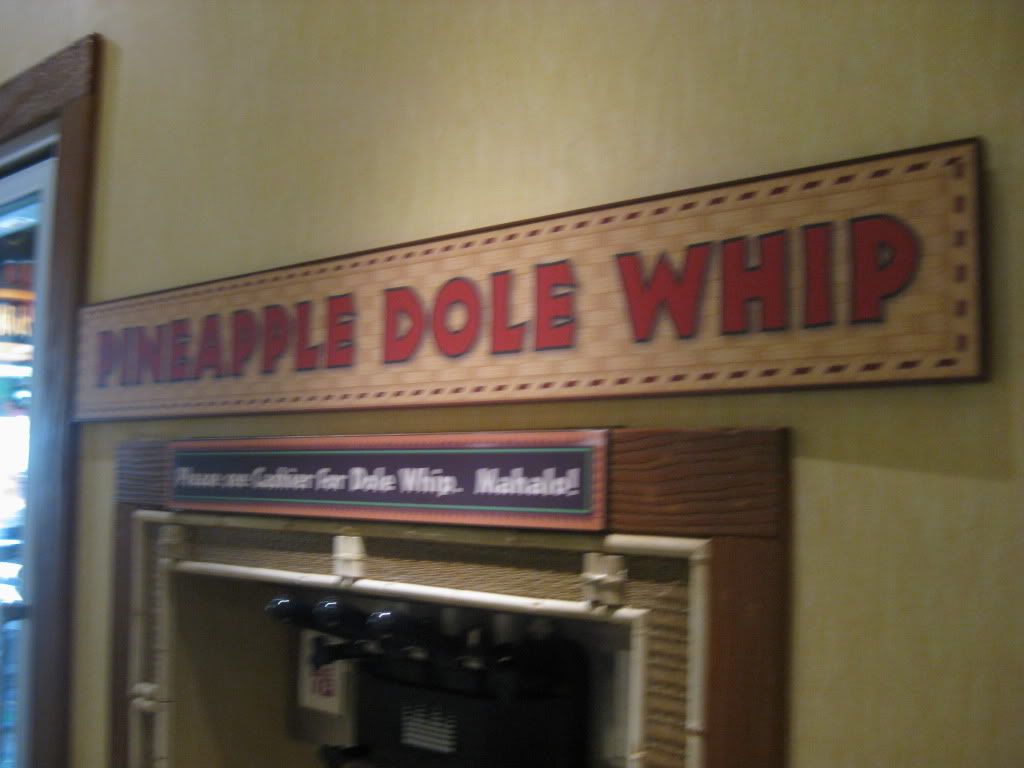 (I know, it's super blurry, but I was excited to get my dole whip on!!)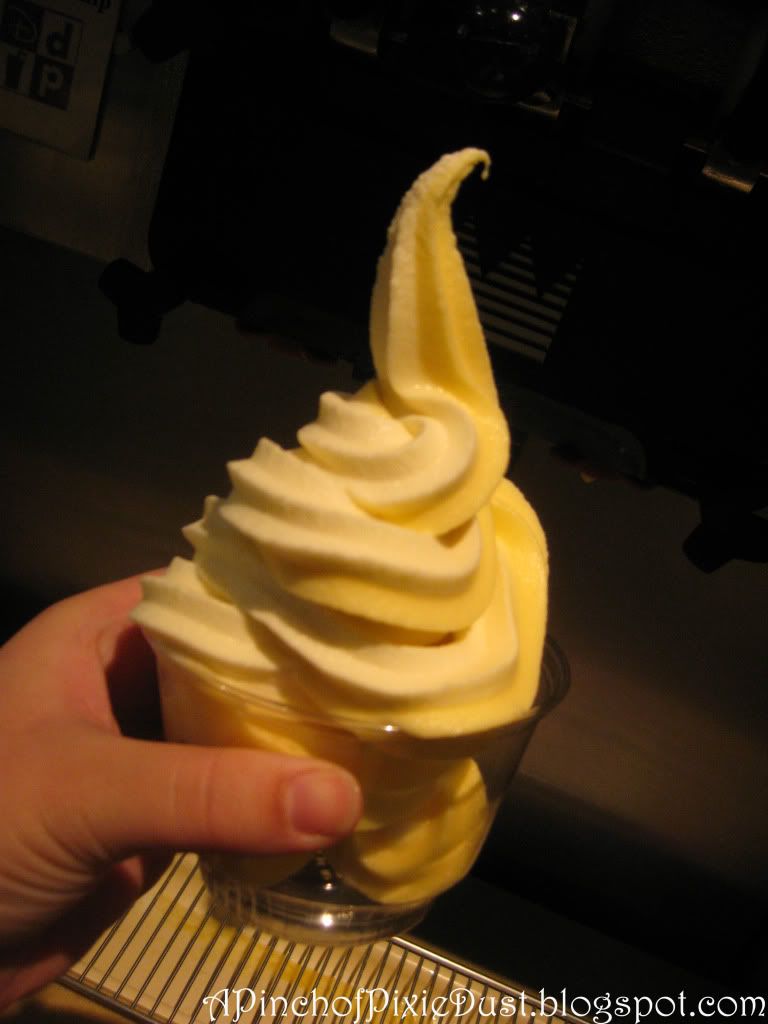 One thing I love about dole whips from Captain Cook's is that they're self serve! I love the vanilla and pineapple swirl dole whip, but there's not quite enough pineapple in the swirl for my tastes.
At Captain Cook's I can fill up my cup with the swirl and then add a little of the all pineapple dole whip so that I've got the perfect combination!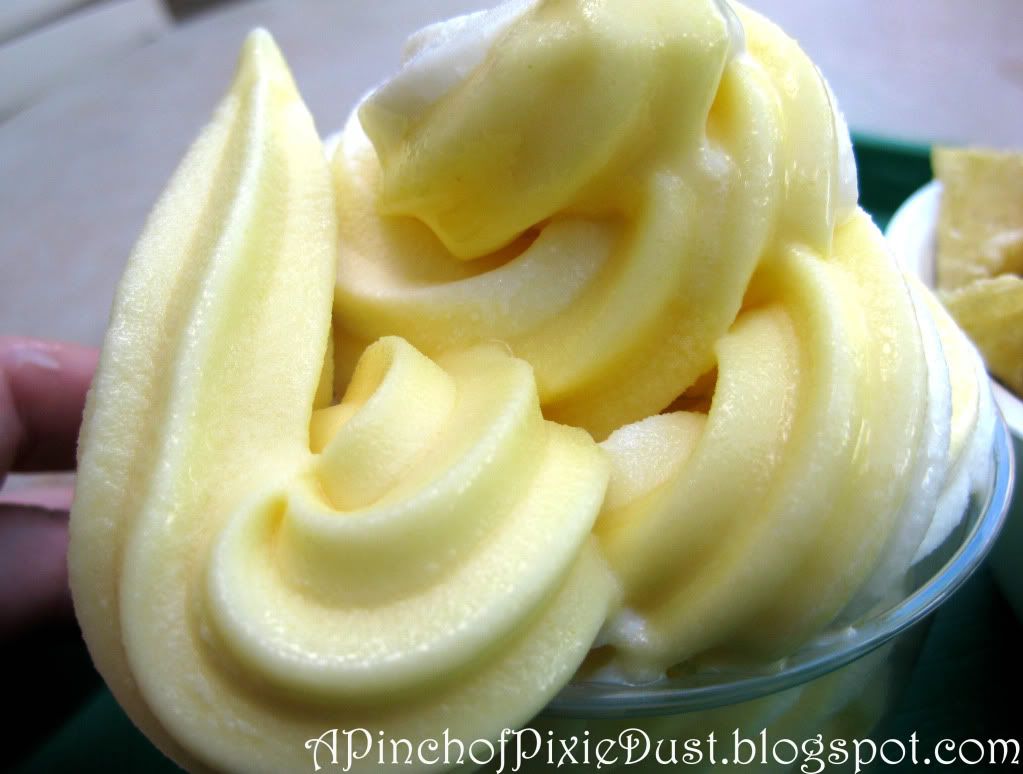 ...also when you do self serve you can pack in as much dole whip as will fit in that dish!
I can understand why you might feel it's too sweet, but it sure can be a thing of beauty!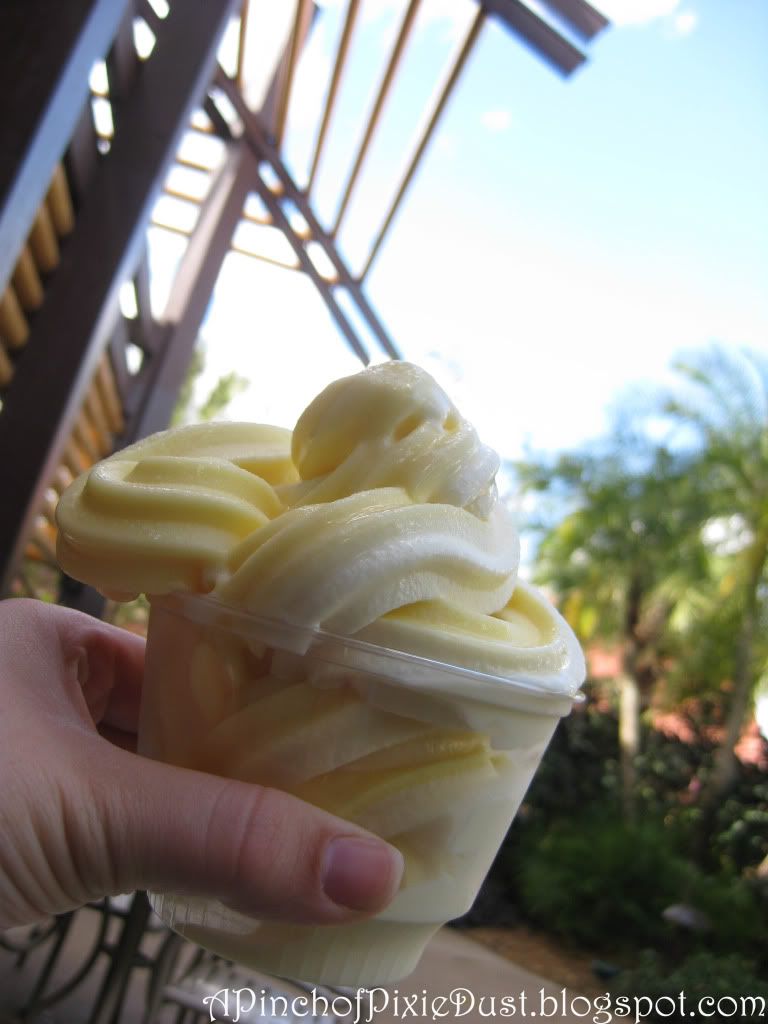 And it's so wonderfully tropical!!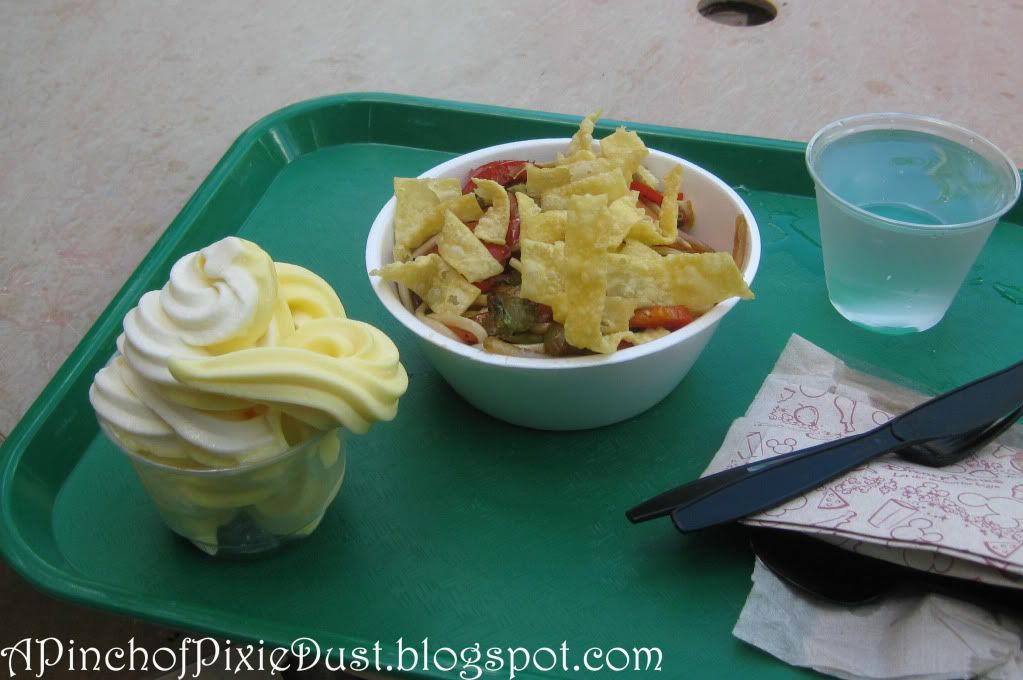 That evening I had both dessert and dinner at Captain Cook's! For my meal I had the veggie stir fry - no chicken. I watched them cook it up fresh in a big wok in the kitchen, and it was quite a big serving...I think it was about $6.50 or so, a pretty good deal for Disney!
Mmmm...and with a generous helping of those yummy crispy chips on top, this was a fantastic meal!
But can I take just a second on my soap box here? I'm a big tap water drinker, and I hate that at more and more Disney counter services, instead of giving you a normal-sized cup, they give you that tiny plastic cup above that holds about three gulps of water, half of which splashes out while you're carrying it to the table.
I get that Disney doesn't want to have people asking for a tap water cup and then just getting soda, but that tiny plastic cup is not the solution.
Ok. Sorry. Getting off my tap water soap box now.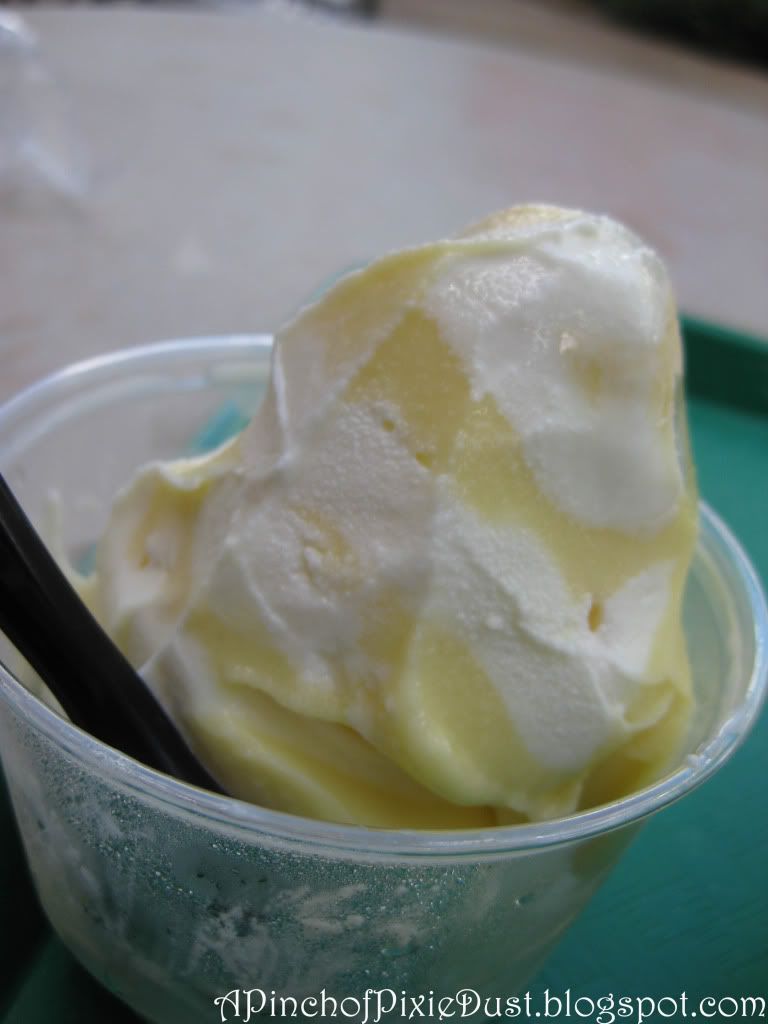 I'll leave you with one last dole whip shot. Love that pineapple vanilla swirl...